Sewell Endorses Joe Biden for President
Friday, Congresswoman Terri Sewell (D-Selma) announced that she was supporting Vice President Joe Biden to be the Democratic nominee for President of the United States. Sewell kicked off her support for Biden at events with the former Vice President in South Carolina over the Martin Luther King, Jr. weekend.
"This Martin Luther King, Jr. weekend we honor and remember the legacy of Dr. King and the movement he led dedicated to ensuring that all Americans can have a voice in our democracy," Rep. Sewell said. "Donald Trump is the biggest threat to Dr. King's legacy! I believe that Joe Biden is the best democratic candidate to beat Trump and, therefore, protect the causes central to the life's work of Dr. King. That is why Joe Biden is my choice for the Democratic nomination for President of the United States."
"Vice President Biden has a long, proven record in both protecting and furthering Dr. King's legacy," Sewell continued. "Throughout his many years of service, Joe has proven his ability to bring Americans together to fight for civil rights, expand access to health care, tackle poverty and inequality and promote economic prosperity for all Americans. Over and over, he has shown his commitment to upholding the democratic values that my constituents and l in Alabama's Civil Rights District hold dear, especially leading Congress' successful effort to renew the Voting Rights Act," Sewell continued. "In this moment, as our democracy is under attack from forces at home and abroad, it is more important than ever for the American people to unite behind a presidential candidate that has the ability to create consensus and move our country towards a more perfect union. I know Joe is that candidate – and he has the record to prove it. Joe's broad experience in foreign and domestic policy, coupled with his strong character and love of people, make him the best candidate to take on Donald Trump, restore American leadership and return dignity and honor to the White House."
Sewell's mother, Nancy Gardner Sewell, is running as a Biden delegate in Alabama's democratic primary on March 3.
Biden is leading the national polls, but is struggling to emerge in Iowa and New Hampshire, the first presidential primaries and caucuses. U.S. Senator Doug Jones (D-Alabama) has previously endorsed Biden in the presidential campaign. Biden came to Alabama in 2017 to campaign for Jones.
Sewell represents Alabama's Seventh Congressional District. She has been critical of President Trump and voted for his impeachment in the House.
Print this piece
Opponents accuse Tuberville of supporting amnesty for undocumented immigrants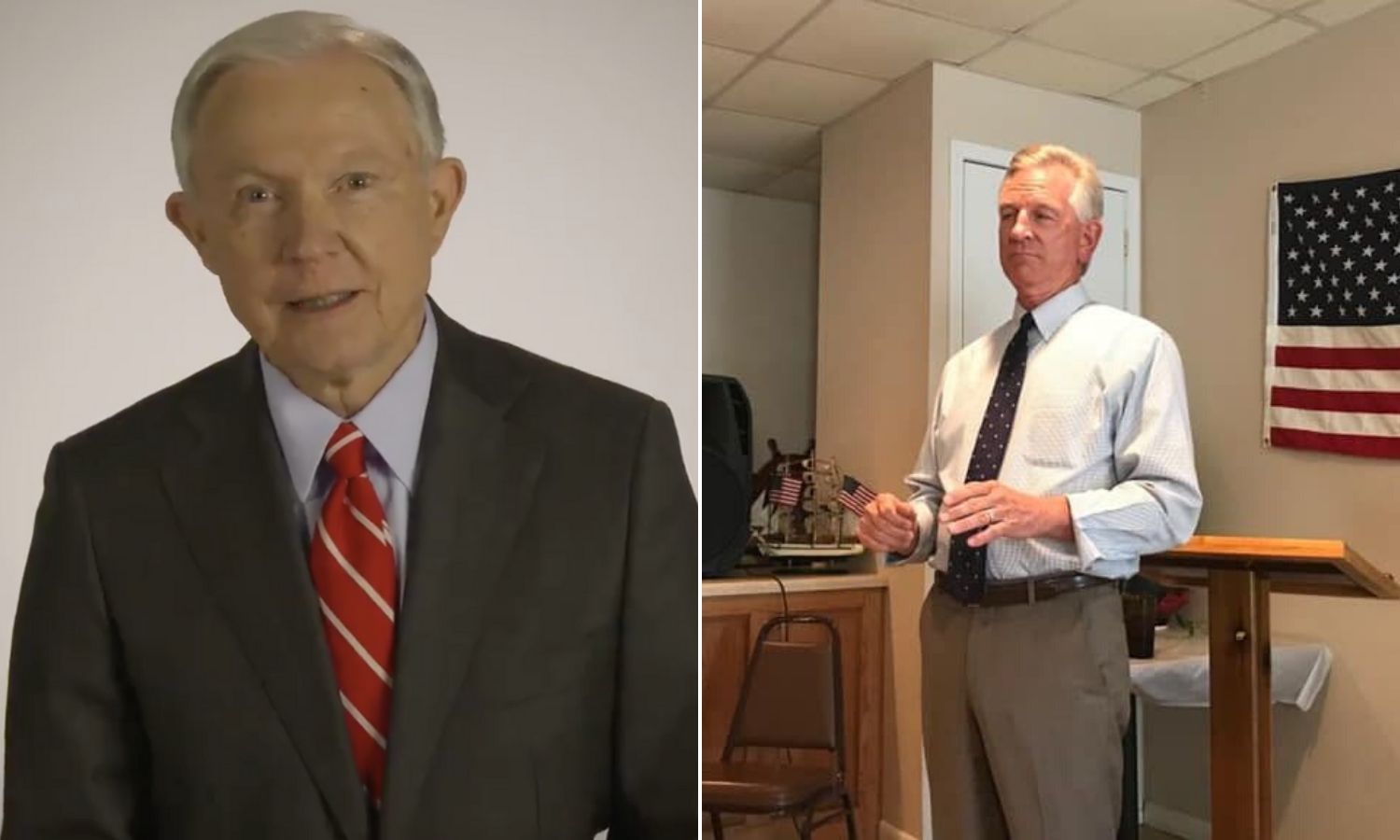 The Senate campaign is heating up as the top three candidates are all going negative. Former Auburn head football coach Tommy Tuberville has attacked Congressman Bradley Byrne (R-Montrose) and former Attorney General and Senator Jeff Sessions of being career politicians. Both Byrne and Tuberville have attacked Sessions for not having adequately served President Donald J. Trump (R) while Attorney General. Byrne has even attacked Tuberville's coaching abilities. The latest attacks on Tuberville accuse him of supporting amnesty for illegal aliens. Sessions even accused Tuberville of being a "tourist."
Wednesday, Sessions announced a new television ad called "Tuberville for Amnesty."
Byrne and Tuberville point to an August speech by Coach Tuberville when he said: "There are people coming across the border that need jobs… and we want them to come over here… Let em' come in and become citizens like we all became citizens."
The Tuberville campaign called the attack "fake news" on Twitter.
Sessions' campaign manager Jon Jones said, "Tuberville is claiming that his own words are 'fake news.' All of them? Tommy Tuberville needs to read the transcript. It is clear that Tuberville supports immigration amnesty, and he is attempting to trick Alabama voters to believe otherwise. In contrast, Jeff Sessions has done more than just say he wants to fix the border – he has already worked alongside President Trump to stop illegal immigration."
The new Sessions ad reads: "Tuberville is trying to trick you, hiding his support for immigration amnesty." Then plays an audio clip of the Tuberville comment from August
Tuesday, Byrne told reporters in Trussville: "I can tell you right now this issue about Tommy Tuberville's position on amnesty is a key issue. And so we're going to keep telling people about his position on that and let him explain why he doesn't think that's amnesty."
"Let em' come in and become citizens like we all became citizens," Tuberville is quoted in the ad.
Tuberville has denied supporting amnesty and says that he supports President Trump's immigration agenda.
The Sessions ad further charges: "And Tuberville's not even from Alabama, he's a tourist here. He lives, pays taxes and even votes in Florida."
On Tuesday, the Tuberville campaign responded with an attack ad of their own.
"The career politicians are desperate to hang on to their paychecks and power, so they have started airing negative ads full of false attacks and baseless distortions," Tuberville said. "Our new commercial allows us to respond with some hard truths about which candidate wants to drain the D.C. swamp and is tough enough to actually help President Trump get the job done."
The Tuberville ad has Byrne with former Secretary Hillary Clinton and Sessions with Congressman Adam Schiff (D-California) who led the impeachment effort against President Trump. The ad even connects Sessions and Byrne with Sen. Mitt Romney (the only Republican in either House of Congress who found that the President did anything wrong.)
State Representative Arnold Mooney, former Chief Justice Roy Moore, Ruth Page Nelson, and businessman Stanley Adair are also running for the Republican nomination for the Senate seat currently held by Doug Jones (D).
The Republican primary is March 3.
Print this piece