Opinion | An optimist, or just naïve?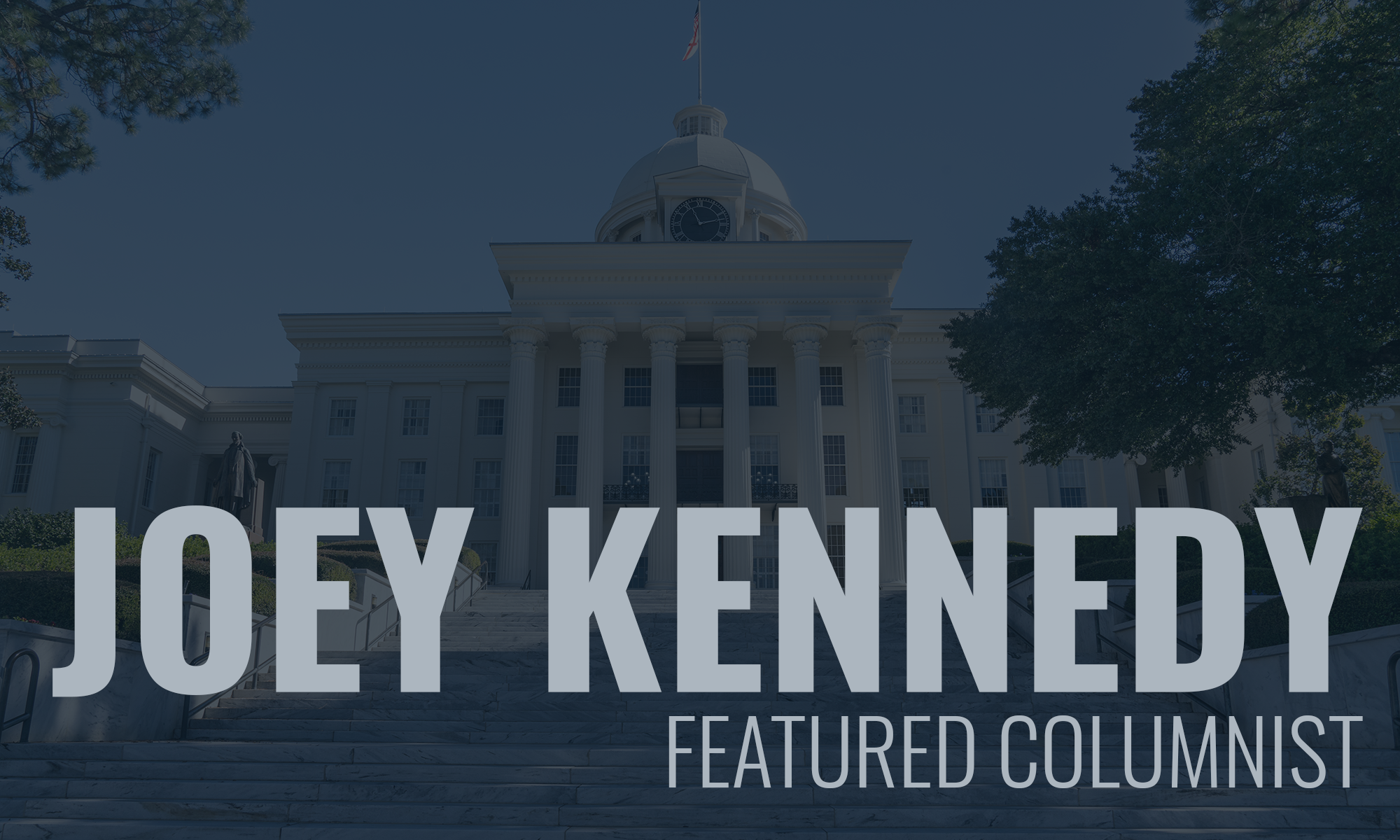 Give U.S. Sen. Doug Jones credit. He isn't pandering for Alabama votes, and that's just another reason to respect this public servant.
I was stunned, but then not stunned, to see that Jones, a Democrat from Birmingham, is only polling at 41 percent approval. Alabama is, after all, solidly for Donald Trump, a now-impeached president.
So the political move for Jones would have been to vote for the majority Republican Senate rules on Trump's impeachment.
Instead, Jones did the right thing and voted against the rules, mainly because they simply are sanctioning a coverup and a sham trial in the Senate.
No question that Trump should be removed from office. He's an awful human being. He cares about one person: himself. He's using his office to enrich himself, and pressuring other countries to interfere in this year's election. Trump is trying to set himself up as some sort of powerful oligarch because, after all, his idols are Russia's Vladimir Putin, Saudi Arabia's Prince Mohammed Bin Salman Al Saud, and North Korea's Kim Jung-un. They are all despots who rule their countries harshly, and none is above murdering opponents, journalists, and others.
Despite Trump not being fit for office, the great majority of Alabama voters love him. Trump identifies with many of Alabama's legacy disorders: Racism, xenophobia, misogyny, homophobia. Trump tacitly gives permission to display such behavior in public.
So the political move for Jones was to vote with Republicans on the terrible impeachment rules. Instead, Jones voted against the rules, which don't require evidence being withheld by Trump to be produced or even calling witnesses like happens in a real trial.
What too many Alabama voters see in Jones, however, is the D his first name starts with. Jones is a Democrat who defeated disgraced former Chief Justice Roy Moore in a special election in 2017.
Republicans, in large part, vote straight tickets because they're too lazy to learn about all the candidates on the ballot. They just dismiss Jones out of hand because he is a Democrat.
They want to paint Jones as some leftist legislator even further in the margins than Bernie Sanders or Elizabeth Warren.
That simply is not true. Jones is a true, moderate Democrat. He has represented Alabama well and with dignity. Former U.S. Sen. Jeff Sessions can't say that. Sessions, who Trump fired as U.S. attorney general, is now running in the Republican primary March 3 to take his old seat back. He may very well get it because Republicans like nothing better than voting against their interests. And practically every Republican running for the Senate nomination will vote against Alabama citizens' interests.
They'll vote to cut Medicare, Medicaid, and Social Security. Jones won't.
They'll try to finish what's left of Obamacare. Jones won't.
They'll tell women what they can do with their bodies. Jones won't.
They'll pay little heed to education or infrastructure or child welfare. Jones supports all that.
They'll support Trump's god-awful and useless border wall. Jones won't.
The United States already spends more on its military than China, Saudi Arabia, India, France, Russia, the United Kingdom, and Germany combined. They'll keep raising military spending, while starving other important programs. Jones won't.
But Jones is a Democrat, so that makes him a "socialist," "communist," "libtard," and "baby killer."
It doesn't have to be that way in Alabama, but for a decent percent of voters, it is exactly that way. They do not learn from their mistakes, or the state's mistakes.
Someday the pendulum will swing back, and I hope it happens in 2020. I really do.
Does that make me an optimist, or just naïve?
Joey Kennedy, a Pulitzer Prize winner, writes a column every week for Alabama Political Reporter.
Opinion | That climate change hoax is killing us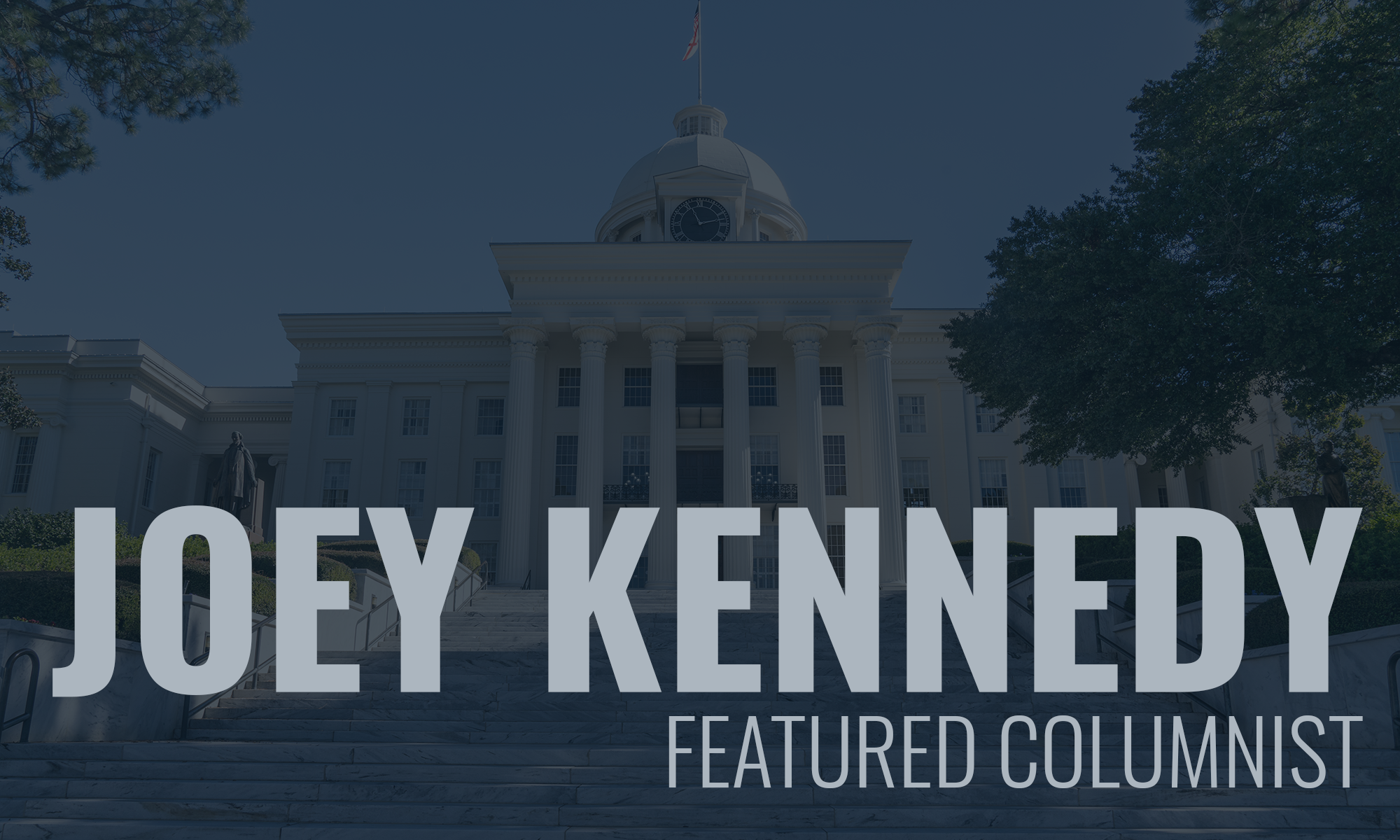 I grew up with hurricanes. For my first 11 years, my parents and I lived on the Texas Gulf Coast, near Beaumont. My father was transferred by the company he worked for, Texas Gulf Sulfur, to deep South Louisiana in 1967. We lived in Houma, in Terrebonne Parish, but Dad worked near Larose, in Lafourche Parish.
Hurricanes were regular events in Southeastern Texas and South Louisiana. Still are, but in much more frequent numbers. And Alabama gets clobbered every so often, most recently yesterday and today. Sally made landfall near Gulf Shores, and you can be assured the damage will be extensive, especially from flooding.
Flooding was a big factor in Texas hurricanes too, when I lived there. Hurricane Carla, in 1961, devastated High Island, not far from our home. Flooding was widespread. Carla was a Category 4 storm. But notably, that September, Carla was only the third named storm of the hurricane season.
This year, we're running out of names. Striking Alabama this week, only a few days after Carla struck Southeastern Texas in 1961, Sally is toward the end of the hurricane alphabet. The National Hurricane Center and World Meteorological Organization are literally running out of names for storms this year.
Earlier this week, and maybe still, there were five named storms in the Atlantic. This is only the second time on record that five named storms are in the Atlantic at the same time. And they're using up the Alphabet. The first time this happened was 1971, at a time when humans were first becoming aware of climate warming.
Little do we know, that before Sally decided to squat on Alabama, Hurricane Paulette made landfall in Bermuda on early Monday morning. There are so many hurricanes around, we can't even keep up with them.
They're like Republican scandals.
Probably more than any other indicator, hurricanes tell the story of climate change, the very real climate change that Donald Trump and many Republicans deny or call a hoax.
Like the COVID-19 Pandemic. Like so many events that Trump and Trump Republicans can't (or won't) believe. Like the corruption that permeates the Trump administration. Like the wildfires destroying the far West Coast states.
That's not climate change, claims Trump. It's because California won't sweep the forests. I call BS. Even on California being responsible for sweeping. Most of the forestland in California is federal land. Most of the burning areas are on or near federal trees. Yet, the state of California spends more money on forest management than the federal government, which owns most of the land. That's the truth. No hoax.
Trump should order secret federal teams of ICE forest sweepers to do their jobs.
The hoax from Republicans and the Trump administration is that crazy antifa hit squads are invading the West Coast to reign terror on the populations there. National security experts continue to assert that white supremacists and nationalists are the most dangerous domestic terror threat. But Trump defends those radicals – "they are very fine people" — because they hold up some mysterious white heritage above all others. If Trump is anything, he's the whitest Angry White Man ever.
Climate change is real. The coronavirus pandemic exists. White nationalists are the most serious domestic terror threat in this country.
Black lives do matter.
Yet, once again and often, Trump shows the orange-hued emperor has no clothes. As Stormy Daniels has previously said, that is not a good look.