Opinion | You get what you pay for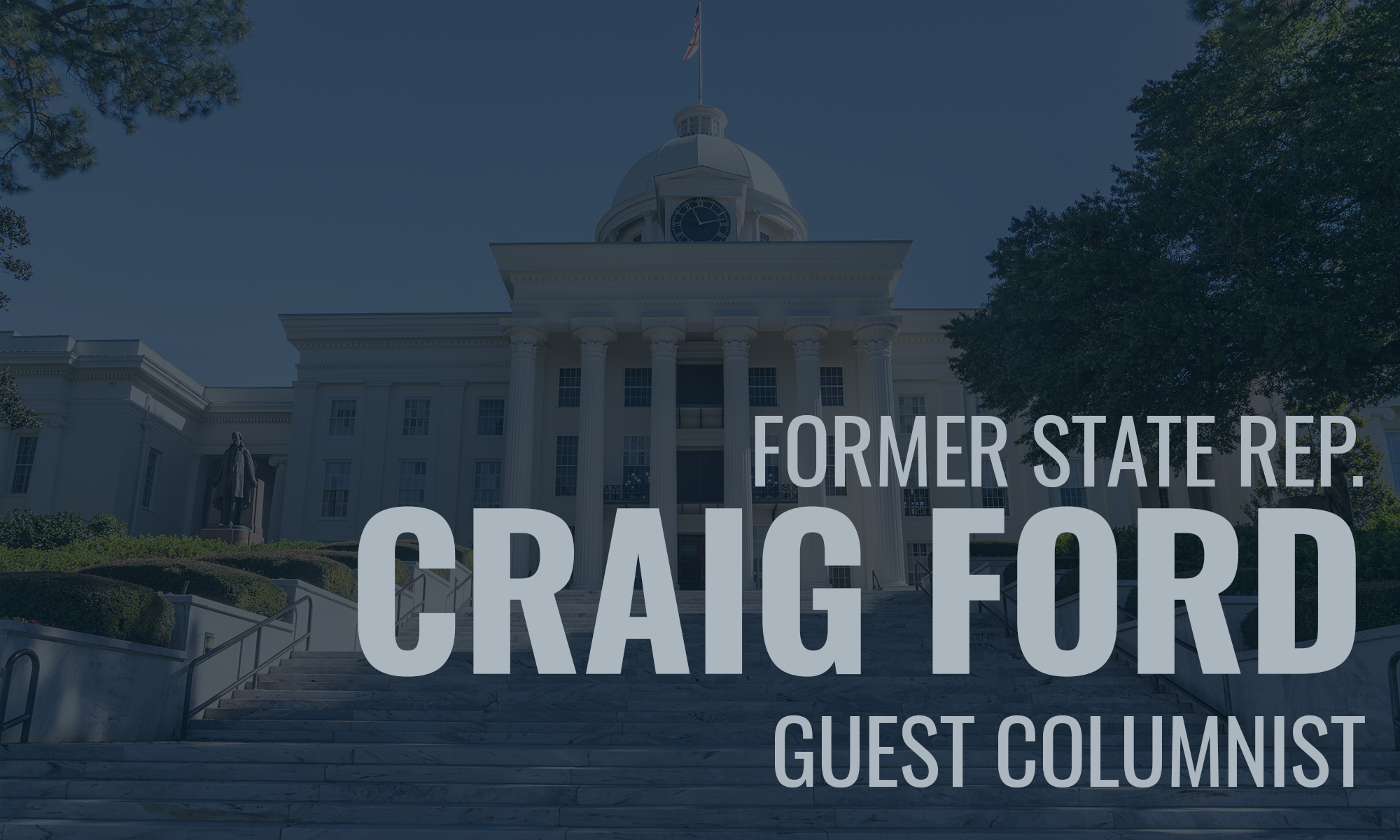 State lawmakers will return to Montgomery on Tuesday, February 4th and education will be one of the primary issues they will be taking on.
Lawmakers expect an increase in both the Education and General Fund budgets for the coming year, and that means more resources available to address the issues facing our public schools.
One of the biggest issues facing education in Alabama today is the teacher shortage, which has been caused both by people leaving the profession and because of people choosing other career paths instead of becoming teachers.
At the heart of both of these causes is teacher (and retiree) pay.
To be sure, there are a lot of reasons why people choose to leave teaching or to pick a different career path. There's a growing frustration among educators with the lack discipline in our schools, the overemphasis on teaching for test scores instead of teaching to actually educate students, and a general lack of resources combined with overcrowding in our classrooms.
And I certainly don't believe that you can solve problems simply by "throwing money at them", nor do I believe that people choose to become educators for the money. But you do have to invest in solutions to problems, and no matter how motivated a person may be no one can afford to work for free. Teachers have bills to pay, too.
According to an analysis conducted by the Economic Policy Institute, teachers are paid almost 20 percent less than other similar professions. In Alabama, the wage gap is closer to 30 percent. And while teachers do typically have better benefit packages, those benefits still do not make up for the pay gap.
In fact, the study found that "there are no states where teacher pay is equal to or better than that of other college graduates."
So for a college student who is trying to choose between a career as, say, an accountant or sales manager versus a career in education would obviously have more motivation to choose one of those other careers.
At the same time, it isn't just what we pay our current educators. Our retirees have also been left behind, and while current educators have received a few small races in recent years (raises that have largely been negated by increases in their health insurance costs), retirees haven't received anything.
Unlike the private sector where our retirement plans are usually 401(k) investment portfolios that ideally grow as the economy grows, educators' retirement is essentially a pension plan where your benefits may not increase as the cost of living increases.
This means that we have many retired educators who have to spend more just to survive as the cost of living goes up while their pay has remained flat.
Is it any wonder, then, why nearly 50 percent of new educators quit within the first five years and why so many college students are choosing other careers?
Certainly money alone won't solve all of our problems. Paying teachers more won't fix the discipline issues in our schools or correct this silly obsession with test scores that so many state leaders can't seem to see past.
But paying teachers (and retirees) more money will improve educators' moral, help recruit and retain more educators in our schools, and attract more of our best and brightest students to the teaching profession.
Our lawmakers certainly have their work cut out for them this year. They will face many complicated issues and so far there doesn't seem to be much agreement on many solutions. But one thing lawmakers should all be able to get behind is giving our current and retired educators the true pay raise they deserve.
As the old saying goes, you get what you pay for. And when it comes to our children's education, we shouldn't be skimping.
Craig Ford is the owner of Hodges-Ford Insurance and the Gadsden Messenger. He represented Gadsden and Etowah County in the Alabama House of Representatives for 18 years.
Opinion | Auburn Student Center named for Harold Melton, first Auburn SGA president of color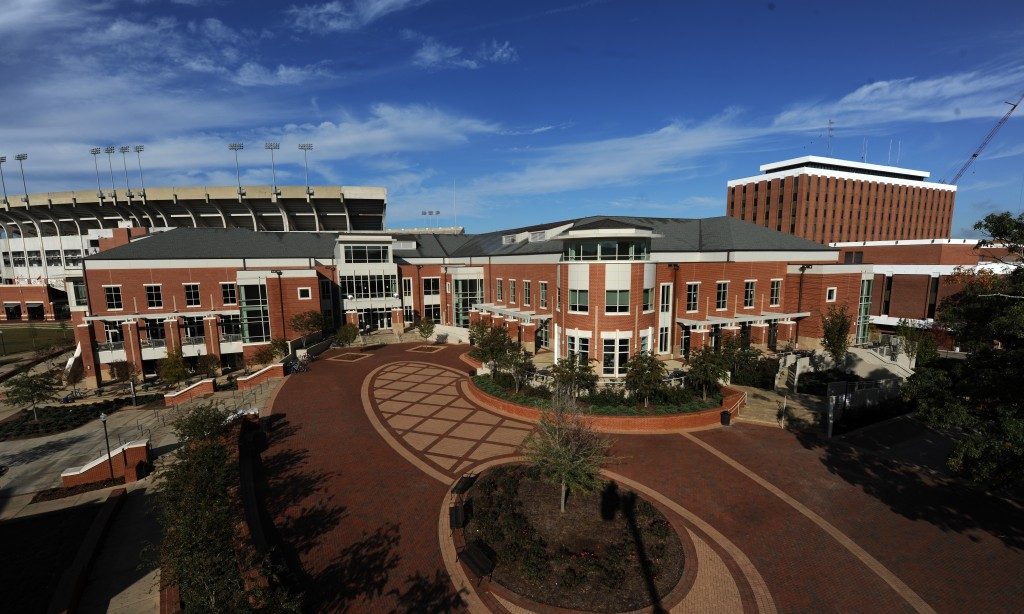 The year 1987 was a quiet one for elections across America but not at Auburn. That was the year Harold Melton, a student in international studies and Spanish, launched and won a campaign to become the first African American president of the Auburn Student Government Association, winning with more than 65 percent of the vote.
This was just the first of many important roles Harold Melton would play at Auburn and in an extraordinarily successful legal career in his home state of Georgia, where his colleagues on the Georgia Supreme Court elected him as chief justice.
Last week, the Auburn Board of Trustees unanimously named the Auburn student center for Justice Melton, the first building on campus that honors a person of color. The decision was reached as part of a larger effort to demonstrate Auburn's commitment to diversity and inclusion.
In June, Auburn named two task forces to study diversity and inclusion issues. We co-chair the task force for the Auburn Board with our work taking place concurrently with that of a campus-based task force organized by President Jay Gogue. Other members of the Board task force are retired Army general Lloyd Austin, bank president Bob Dumas, former principal and educator Sarah B. Newton and Alabama Power executive Quentin P. Riggins.
These groups are embarking on a process that offers all Auburn stakeholders a voice, seeking input from students, faculty, staff, alumni, elected officials and more. It will include a fact-based review of Auburn's past and present, and we will provide specific recommendations for the future.
We are committed to making real progress based on solid facts. Unlike other universities in the state, Auburn has a presence in all 67 counties through the Alabama Cooperative Extension System. Our review has included not only our campuses in Auburn and Montgomery but all properties across our state. To date, we have found no monuments or statues recognizing the history that has divided our country. We will continue our fact-finding mission with input from the academic and research community.
Our university and leadership are committed to doing the right thing, for the right reasons, at the right time. We believe now is the right time, and we are already seeing results.
In addition to naming the student center for the Honorable Harold Melton, we have taken steps to highlight the significant role played by Harold Franklin, the student who integrated Auburn. We are working to enhance the historical marker that pays tribute to Mr. Franklin, and we are raising its visibility in campus tours as we pay homage to his contributions as our first African American student. Last month, we awarded Mr. Franklin, now 86 and with a Ph.D., a long-overdue master's degree for the studies he completed at Auburn so many years ago.
We likewise endorsed a student-led initiative creating the National Pan-Hellenic Council Legacy Plaza, which will recognize the contributions of Black Greek organizations and African American culture on our campus.
In the coming months, Auburn men and women will work together to promote inclusion to further enhance our student experience and build on our strength through diversity. The results of this work will be seen and felt throughout the institution in how we recruit our students, provide scholarships and other financial support and ensure a culture of inclusion in all walks of university life.
Our goal is to identify and implement substantive steps that will make a real difference at Auburn, impact our communities and stand the test of time.
Naming the student center for Justice Melton is but one example. In response to this decision, he said, "Auburn University has already given me everything I ever could have hoped for in a university and more. This honor is beyond my furthest imagination."
Our job as leaders at Auburn is more than honoring the Harold Meltons and Harold Franklins who played a significant role in the history of our university. It is also to create an inclusive environment that serves our student body and to establish a lasting legacy where all members of the Auburn Family reach their fullest potential in their careers and in life.