Opinion | You get what you pay for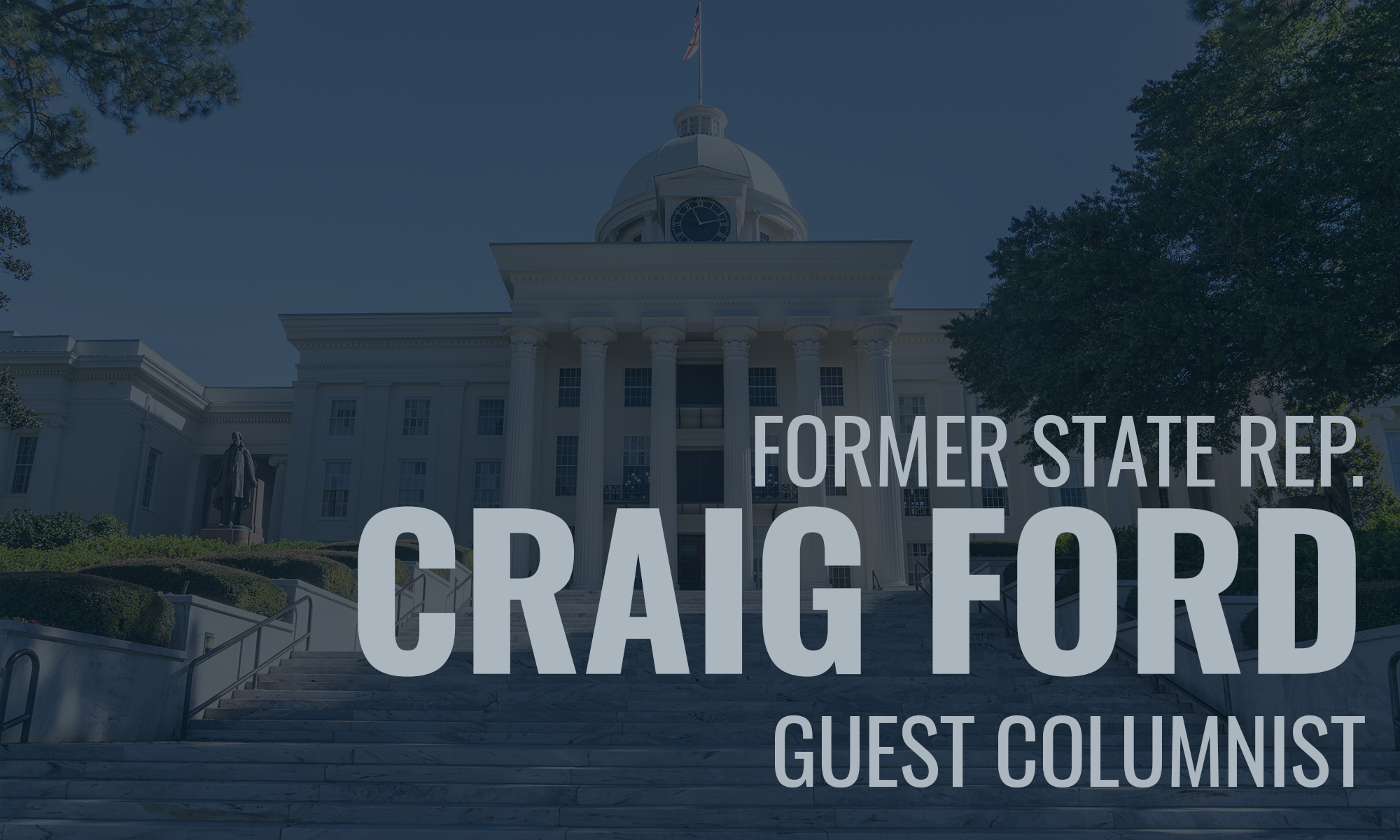 State lawmakers will return to Montgomery on Tuesday, February 4th and education will be one of the primary issues they will be taking on.
Lawmakers expect an increase in both the Education and General Fund budgets for the coming year, and that means more resources available to address the issues facing our public schools.
One of the biggest issues facing education in Alabama today is the teacher shortage, which has been caused both by people leaving the profession and because of people choosing other career paths instead of becoming teachers.
At the heart of both of these causes is teacher (and retiree) pay.
To be sure, there are a lot of reasons why people choose to leave teaching or to pick a different career path. There's a growing frustration among educators with the lack discipline in our schools, the overemphasis on teaching for test scores instead of teaching to actually educate students, and a general lack of resources combined with overcrowding in our classrooms.
And I certainly don't believe that you can solve problems simply by "throwing money at them", nor do I believe that people choose to become educators for the money. But you do have to invest in solutions to problems, and no matter how motivated a person may be no one can afford to work for free. Teachers have bills to pay, too.
According to an analysis conducted by the Economic Policy Institute, teachers are paid almost 20 percent less than other similar professions. In Alabama, the wage gap is closer to 30 percent. And while teachers do typically have better benefit packages, those benefits still do not make up for the pay gap.
In fact, the study found that "there are no states where teacher pay is equal to or better than that of other college graduates."
So for a college student who is trying to choose between a career as, say, an accountant or sales manager versus a career in education would obviously have more motivation to choose one of those other careers.
At the same time, it isn't just what we pay our current educators. Our retirees have also been left behind, and while current educators have received a few small races in recent years (raises that have largely been negated by increases in their health insurance costs), retirees haven't received anything.
Unlike the private sector where our retirement plans are usually 401(k) investment portfolios that ideally grow as the economy grows, educators' retirement is essentially a pension plan where your benefits may not increase as the cost of living increases.
This means that we have many retired educators who have to spend more just to survive as the cost of living goes up while their pay has remained flat.
Is it any wonder, then, why nearly 50 percent of new educators quit within the first five years and why so many college students are choosing other careers?
Certainly money alone won't solve all of our problems. Paying teachers more won't fix the discipline issues in our schools or correct this silly obsession with test scores that so many state leaders can't seem to see past.
But paying teachers (and retirees) more money will improve educators' moral, help recruit and retain more educators in our schools, and attract more of our best and brightest students to the teaching profession.
Our lawmakers certainly have their work cut out for them this year. They will face many complicated issues and so far there doesn't seem to be much agreement on many solutions. But one thing lawmakers should all be able to get behind is giving our current and retired educators the true pay raise they deserve.
As the old saying goes, you get what you pay for. And when it comes to our children's education, we shouldn't be skimping.
Craig Ford is the owner of Hodges-Ford Insurance and the Gadsden Messenger. He represented Gadsden and Etowah County in the Alabama House of Representatives for 18 years.
Print this piece
Opinion | Hope in the time of the Coronavirus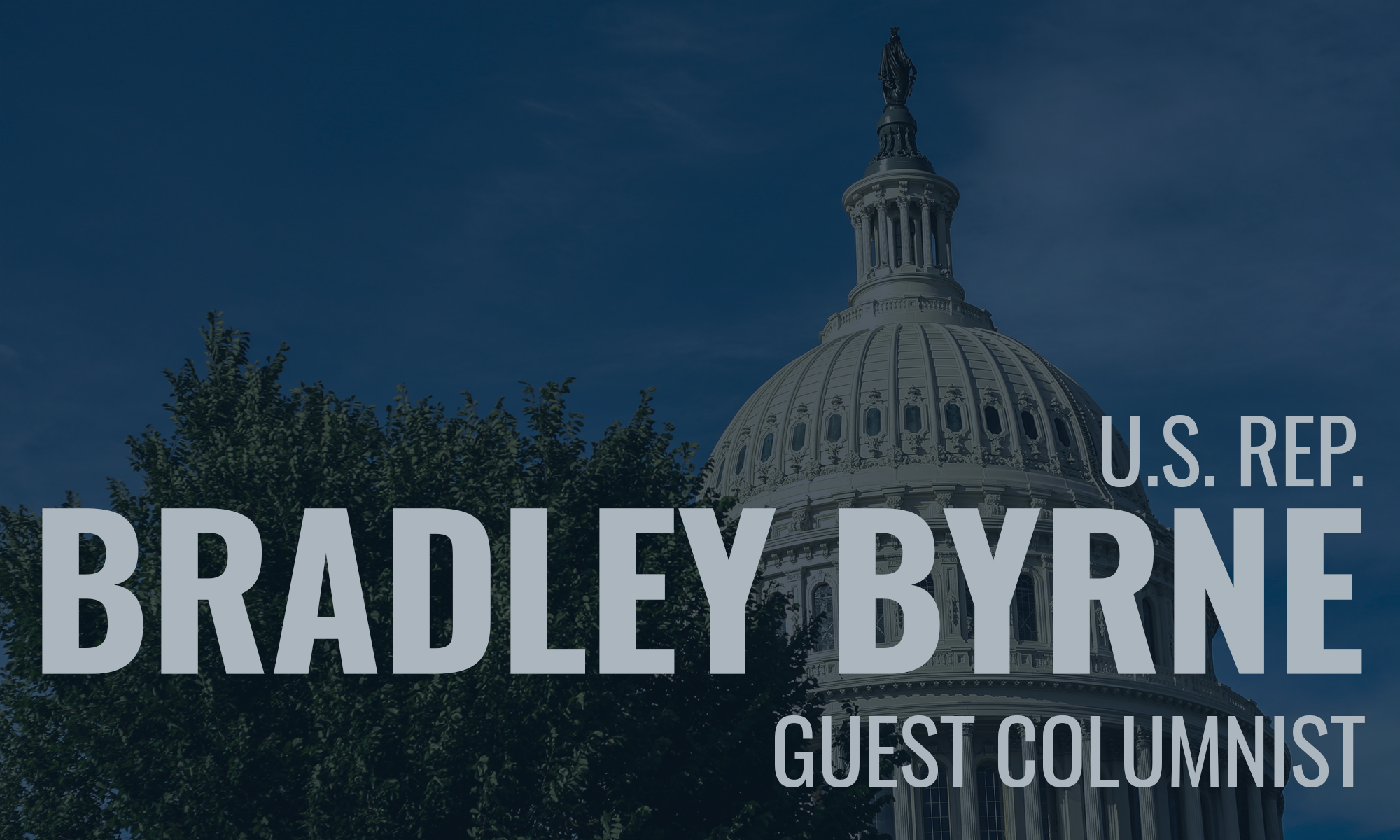 In Genesis 2, God says "It is not good that the man should be alone."  He made us for Himself, but he also made us for one another.  Separation is painful for us all.
This fight against the coronavirus called COVID-19 is hard.  We are forced to separate from one another.  Our economy is sorely wounded.  Worse, our neighbors are infected with this disease, some fighting for their lives, some tragically losing that fight.
We are better, stronger than this disease.  All of us have a role to play, to responsibly social distance from one another, to practice proper hygiene and to know when it's time to be tested and/or to quarantine ourselves.
Meanwhile, all levels of government play an important role.  Our governors and mayors, as well as public health officers, must issue the appropriate orders to protect us.  Closing restaurants and bars, beaches and parks, small retailers and large group meetings, are each hard decisions.   They must start and end based upon sound medical and professional advice, and plain common sense.  We at the Federal government must work with state and local leaders to inform their difficult decisions and help them, where appropriate, carry out these tough decisions.
When last week's unemployment insurance filings were reported at over 3 million, the highest ever by far in our history, and when the number of cases and deaths dramatically expanded, it was clear we had entered truly extraordinary times, calling for extraordinary government action.
So, with broad and deep bipartisan support, we passed the Coronavirus Aid, Relief, and Security Act (CARES Act), providing over $2 trillion in support for individual citizens, workers who have lost their jobs, small businesses so that they will not close or lay off their workers, larger businesses in the way of loans and not bailouts, healthcare, education, transit, and more.  Unprecedented resources have been quickly directed for more tests, more personal protective equipment, research and development for treatments and even a cure, and ultimately a vaccine.
I don't like everything in the bill.  But, our people are hurting, our way of life threatened, and this is no time to let these issues slow down the effort to get the job done.
My staff and I are working from home and maintaining social distance.  We have helped repatriate a number of citizens from our district who have found themselves stuck in a foreign country closing its borders.  We are answering many calls on the laws we have passed to respond to this disease and with questions about the disease itself.
Last week I was on several conference calls with groups in the district and a telephone town hall with nearly 4,000 constituents.  In one, a person asked me to give them hope.
So, here goes.
We are a great and powerful nation.  We were born in an uncertain and dangerous revolution, invaded even in our Capitol by the greatest power in the world just 40 years after our founding, suffered a civil war costing 600,000 of our lives, fought two desperate world wars, watched our economy nearly disappear in a Great Depression, tore ourselves apart in the social upheavals of the 60s, and endured an attack by terrorists on our largest city and the center of our national defense.  And yet, after each one, we Americans not only survived but learned how to make our country greater.
 Isaiah, writing during the Babylonian captivity, put it in beautiful language:
But those who hope in the Lord will renew their strength.  They will soar on wings like eagles; they will run and not grow weary, they will walk and not be faint.
As we approach Passover and Easter, let us remember the hope expressed in the miraculous delivery of the Jewish people from slavery and the resurrection of Christ who defeated death itself.  And as we continue this difficult fight, let us be confident in the ultimate result, using our own strength and leaning on God's.
Print this piece