Human Rights Campaign endorses Doug Jones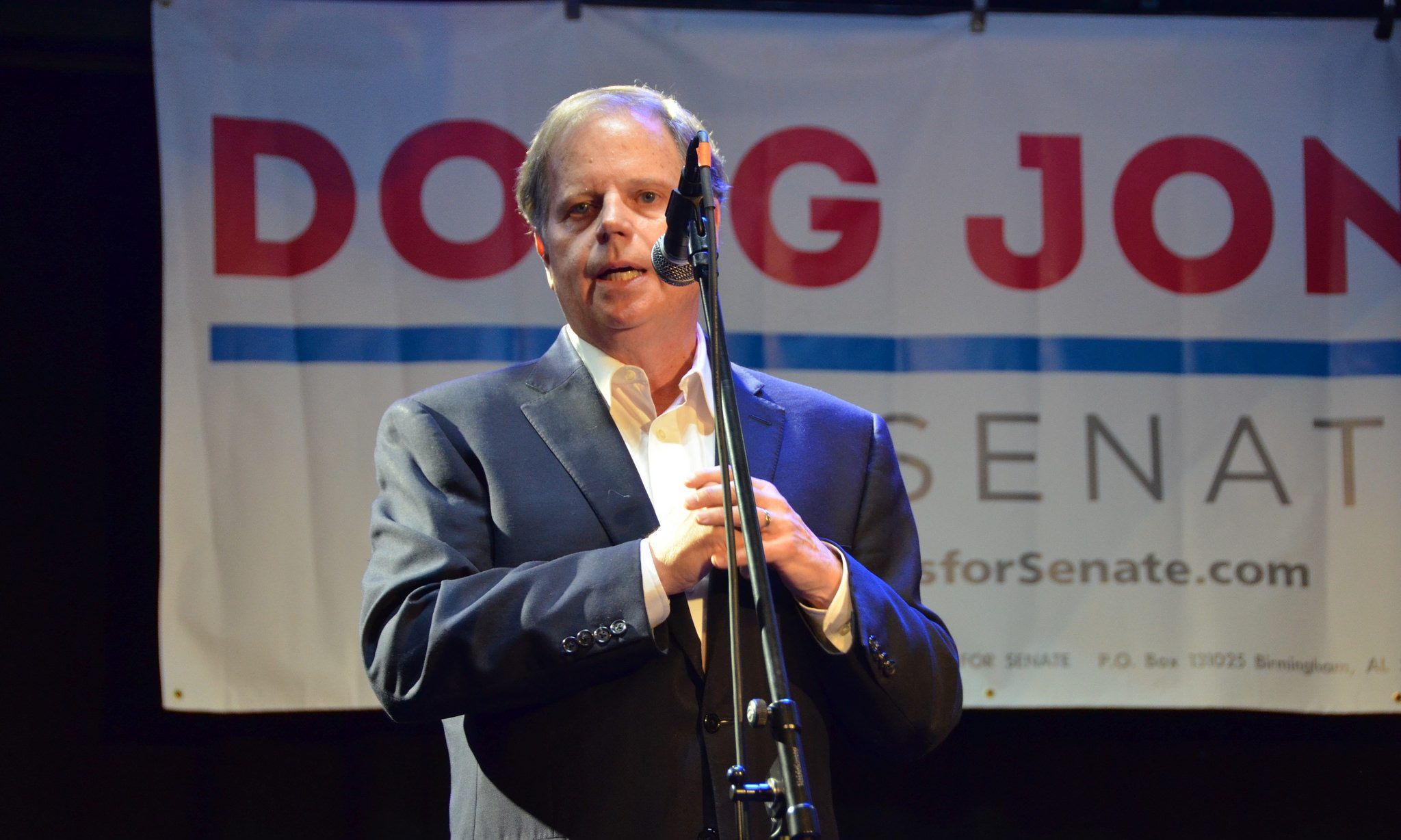 Thursday, the Human Rights Campaign (HRC) announced its endorsement of Senator Doug Jones', D-Alabama, bid for reelection to the U.S. Senate.
The HRC said in a statement that Sen. Jones has been a steadfast ally for the LGBTQ community throughout his time in public service and his tenure in the U.S. Senate. In 2018, Jones signed on as a co-sponsor of the Equality Act, crucial federal legislation that would guarantee explicit, protections for LGBTQ people under our nation's existing civil rights laws.
"Senator Doug Jones has been one of our community's strongest advocates in the United States Senate, and we're proud to stand by his side as he runs for reelection," said HRC President Alphonso David. "As a co-sponsor of the Equality Act, Senator Jones' demonstrated record of support for LGBTQ people and families stands in stark contrast with his opponents, who have long histories of using their power and offices to attack LGBTQ people at every opportunity. The Human Rights Campaign is committed to mobilizing the nearly 200,000 Equality Voters across Alabama to send Doug Jones back to the U.S. Senate to continue our work moving equality forward for all Americans."
"I am grateful for Human Rights Campaign's endorsement and for the work they do to champion equality for all," said Sen. Doug Jones. "I have fought for the rights of all Alabamians and all Americans my entire career, and as Alabama's U.S. Senator I will continue to stand against hate and discrimination and work for One Alabama."
In the Alabama special election for U.S. Senate in 2017, HRC organized more than 20 GOTV events — including phone banks, canvasses, and community events in the closing weeks of the campaign. For two months, more than 160 HRC volunteers and 11 HRC staff worked to reach the nearly 200,000 "Equality Voters" across Alabama — a voting bloc comprised of not only the 100,000 LGBTQ voters in the state but also the thousands of additional allies HRC has identified statewide. HRC also partnered with allied civil rights organizations, including the NAACP of Alabama and others, to increase voter turnout.
Doug Jones narrowly defeated former Chief Justice Roy Moore (R) in the 2017 special election.
Jones is the only Democrat holding any statewide office in Alabama. The GOP is targeting his seat in November and there is a crowded field of Republican challengers seeking the GOP nomination in the March 3 Republican primary. Jones does not have a Democratic primary opponent.
Doug Jones is a former U.S. Attorney, a former aide to Sen. Howell Heflin, D-Alabama, and a longtime attorney in private practice. Jones grew up in Fairfield where his father was a steel worker and his grandfather was a coal miner. Jones lives in Mountain Brook.
Voting rights activist calls for federal Department of Democracy
LaTosha Brown, a Selma native who co-founded Black Voters Matter, issued a statement saying that it is time to reimagine American democracy.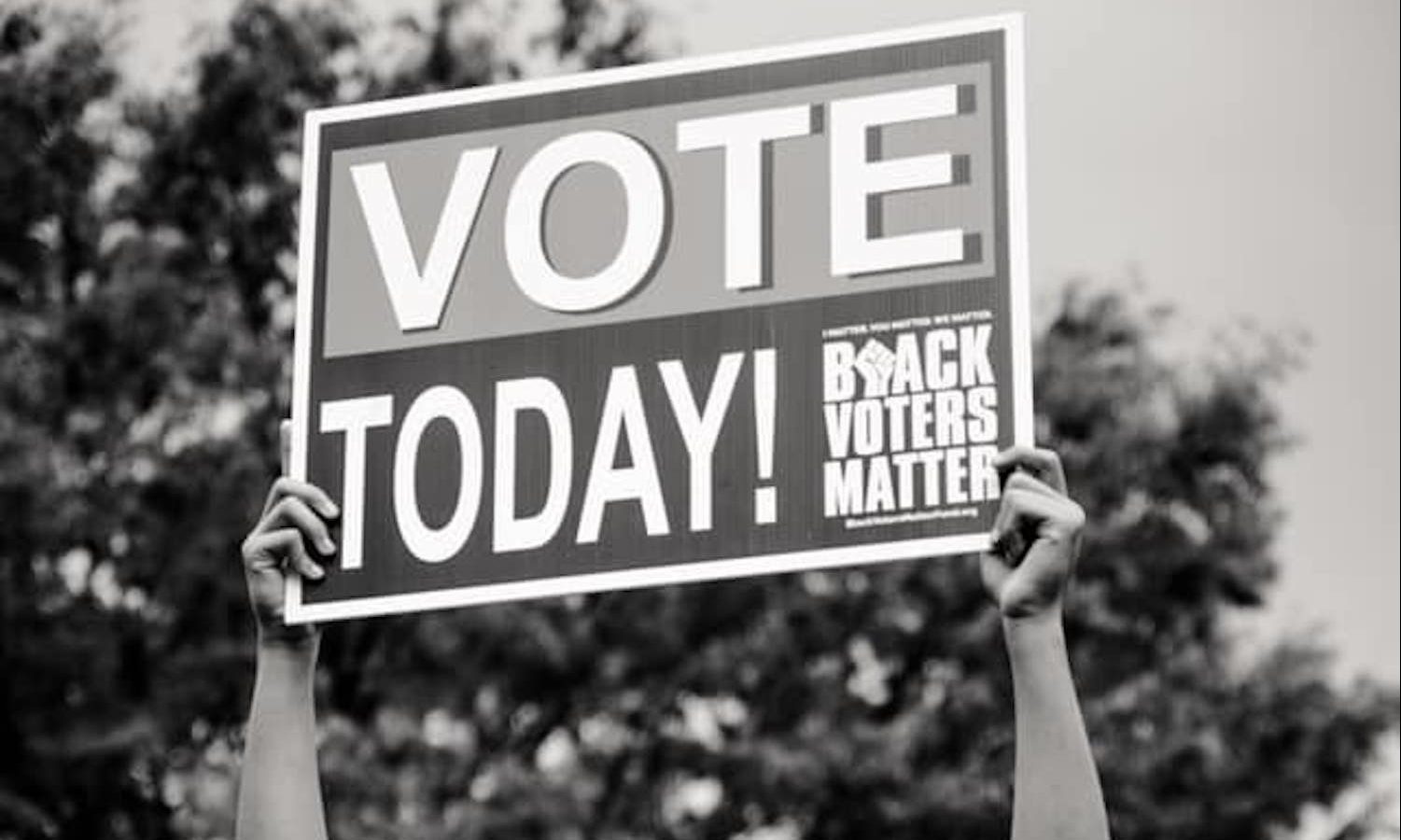 The co-founder of an organization that is working to mobilize Black voters in Alabama and elsewhere used the 55th anniversary of the Voting Rights Act on Thursday to call for a new federal agency to protect voting rights nationwide.
LaTosha Brown, a Selma native who co-founded Black Voters Matter, issued a statement saying that it is time to reimagine American democracy.
"The Voting Rights Act should be reinstated, but only as a temporary measure. I want and deserve better, as do more than 300 million of my fellow Americans," Brown said.
The U.S. Supreme Court invalidated a key provision of the law in a 5-4 ruling in 2013, eliminating federal oversight that required jurisdictions with a history of discrimination to get approval before they changed voting rules.
"To ensure that the Voter's Bill of Rights is enforced, we need a federal agency at the cabinet level, just like the Department of Defense," Brown said. "A Department of Democracy would actively look at the patchwork of election systems across the 50 states and territories. With federal oversight, our nation can finally fix the lack of state accountability that currently prevails for failure to ensure our democratic right to vote."
She cited excessively long lines, poll site closings and voter ID laws in the recent primaries in Wisconsin, Georgia, Kentucky and Texas as voter suppression techniques that disproportionately affect Black and other communities of color.
Brown said that the July 17 passing of Rep. John Lewis, who was nearly killed marching for voting rights in Selma in 1965, has amplified calls for the Voting Rights Act to be strengthened. That's the right direction, she said, but it isn't enough.
"History happens in cycles, and we are in a particularly intense one. We have been fighting for the soul of democracy, kicking and screaming and marching and protesting its erosion for decades," Brown said.