Alabama Republicans to hold rallies for the president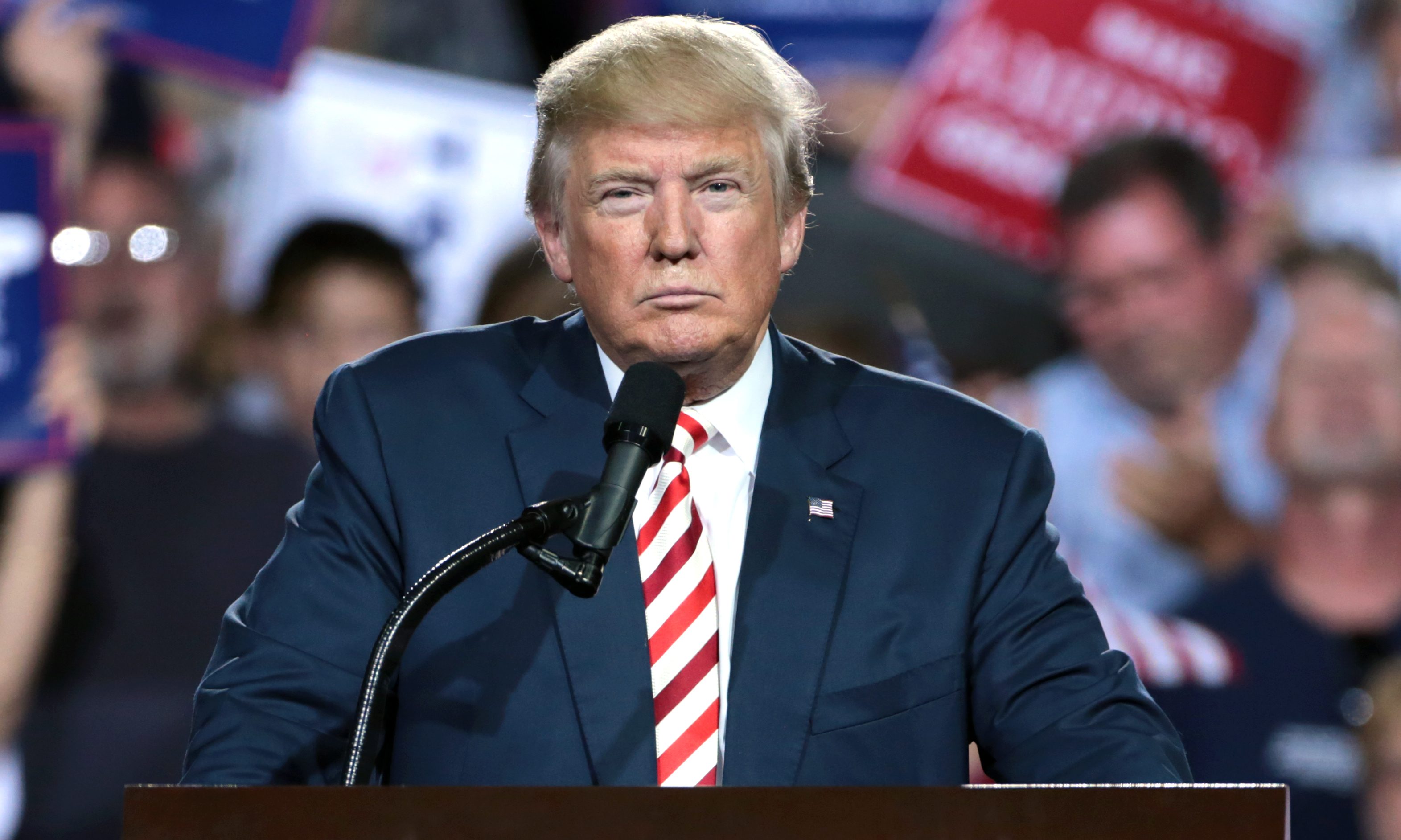 The Alabama Republican Party has announced rallies in front of U.S. Senator Doug Jones's offices urging Jones to vote not guilty on the two impeachment articles against President Donald J. Trump (R).
"We have organized rallies in support of President Trump while the Senate takes up the impeachment process," ALGOP wrote in a press release. "We will be holding them in Huntsville, Birmingham and Mobile outside Senator Doug Jones's office."
"We need to show that Alabama supports our president and we expect Senator Jones to vote NO on impeachment," ALGOP continued. "Please join us. However, just as important, we need you to help us spread the word!"
The first "RALLY FOR OUR PRESIDENT" was Friday in Huntsville outside Senator Doug Jones's Office.
The second rally for the president will be Monday, January 27 at 12:00 noon outside Senator Doug Jones's Office in the Vance Federal Building at 1800 5th Avenue North in Birmingham, AL 35203.
The third rally will be on Tuesday, January 28, 2020 at 12 NOON outside Senator Doug Jones's Office at 41 West I-65 Service Road, North in Mobile, AL 36608.
House Democrats lament that the Senate has limited their ability to call witnesses and present evidence in the Senate trial.
Republicans have denounced the House Democrats' impeachment of the President as a partisan political witch hunt.
Congressman Bradley Byrne, R-Montrose, said, "House Democrats had legal recourse to seek witnesses and documents but opted to move forward with impeachment anyway – without a case – to meet a politically-motivated deadline. This is not about the truth or protecting the Constitution. They want to make sure President Trump isn't re-elected, at any cost."
Byrne is one of the Republicans who is running for Senate for Jones' seat.
Trump Victory National Finance Committee member former State Representative Perry O. Hooper Jr., R-Montgomery, said in a statement: "President Trump is continuing to work for the American people while Nancy Pelosi and her minions continue on a purely political farce that are these impeachment proceedings."
"President Trump is in Devos, Switzerland, meeting with world leaders in business and Government; preaching to them that free market capitalism is the only path to world-wide prosperity," Hooper added. "Pelosi on the other hand is handing out the last of her gold-plated commemorative impeachment pins that by the way, cost the taxpayers $5,000."
"The President's defense team continues to win on every point rebuking the house managers with their own words," Hooper claimed. "As Jay Sekelow pointed out in 2012 House impeachment Manager Adam Schiff wrote in defense of President Barack Obama invoking executive privilege when then Attorney General Eric Holder ignored Congressional subpoena's " The White House assertion of privilege is backed by decades of precedent that has recognized the need for the President and his senior advisors to receive advice and information from their top aides." Now Schiff is trying to sell this as an impeachable offense. All Republican's must support Senator McConnell and vote against calling additional witnesses and end this farce. Congress needs to follow President Trump's lead, and get back to work for the American people."
The Senate has never found a president guilty of anything in American history.
Print this piece
Five patients with COVID-19 have died at EAMC hospital in Opelika
Five patients who were being treated for COVID-19 at East Alabama Medical Center in Opelika, Alabama, have died since Friday, the hospital said in a statement Saturday.
"Our hospital family expresses its collective condolences to the families of these five patients," said Laura Grill, EAMC President and CEO.  "As everyone knows, this virus has taken a toll on our nation and world, and our community is not exempt from that. Our hearts and prayers are with these families at this very difficult time."
Three of the patients were from Chambers County and two were from Lee County. The Alabama Department of Public Health is still investigating the deaths and has not updated their website to reflect them.
Hospital officials and ADPH are working through the process for official state determination before adding them to the COVID-19 death count.
"The ICU staff, respiratory therapists and physicians who worked most closely with these patients are especially struggling and we ask that the community lift them up today just as they have been lifting up our whole organization the past two weeks," Grill said.
EAMC is currently treating 19 patients hospitalized with a confirmed COVID-19 diagnosis. Five patients who were previously hospitalized with COVID-19 have been discharged. There are 22 patients who are currently hospitalized at EAMC with suspected COVID-19.
The number of hospitalized patients has more than doubled from seven on Tuesday. It anticipates more.
The county had at least 56 confirmed cases of COVID-19 by Saturday afternoon, more per capita than Jefferson County, Shelby County and Madison County. That number has also continued to grow. To the north, Chambers County, which falls under EAMC's service area, has the most cases per capita in the state, meaning there are more confirmed cases per person than any other county. That county's total stands at 17.
Many of the patients who have tested positive, according to EAMC, had a common "last public setting" in church services.
"While there are no absolute patterns among the confirmed cases in Lee County, one nugget of information does stand out a little—the last public setting for a sizable number of them was at church," East Alabama Medical Center said in a statement Friday night.  "Not at one church, or churches in one town, but at church in general."
The hospital has urged churches to move online and cancel in-person services. Some churches have continued to meet, as recently as last Sunday, despite "social distancing" directives from the Alabama Department of Public Health that prohibited non-work gatherings of 25 or more people.
EAMC is urging the public to act as if they are under a "shelter-in-place" at home order, as the state has so far refused to issue such a directive.
"EAMC is asking everyone to shelter in place at home," the hospital said in a statement Friday night. "Sheltering in place means you stay at home with immediate family members only and should not leave your home except for essential activities such as food, medical care, or work. You should not host gatherings of people outside of your immediate family. You should also maintain a 6-foot distance from other people as much as possible, wash your hands frequently for at least 20 seconds each time, and frequently disinfect high-touch surfaces."
It's also asking businesses that have access to personal protective equipment like gowns, masks, latex gloves and hand sanitizer to bring those items to a collection site outside of EAMC's main lobby. The site is open from 9 a.m. to 4 p.m. on weekdays.
This story is developing and will be updated.
Print this piece