Alabama Republicans to hold rallies for the president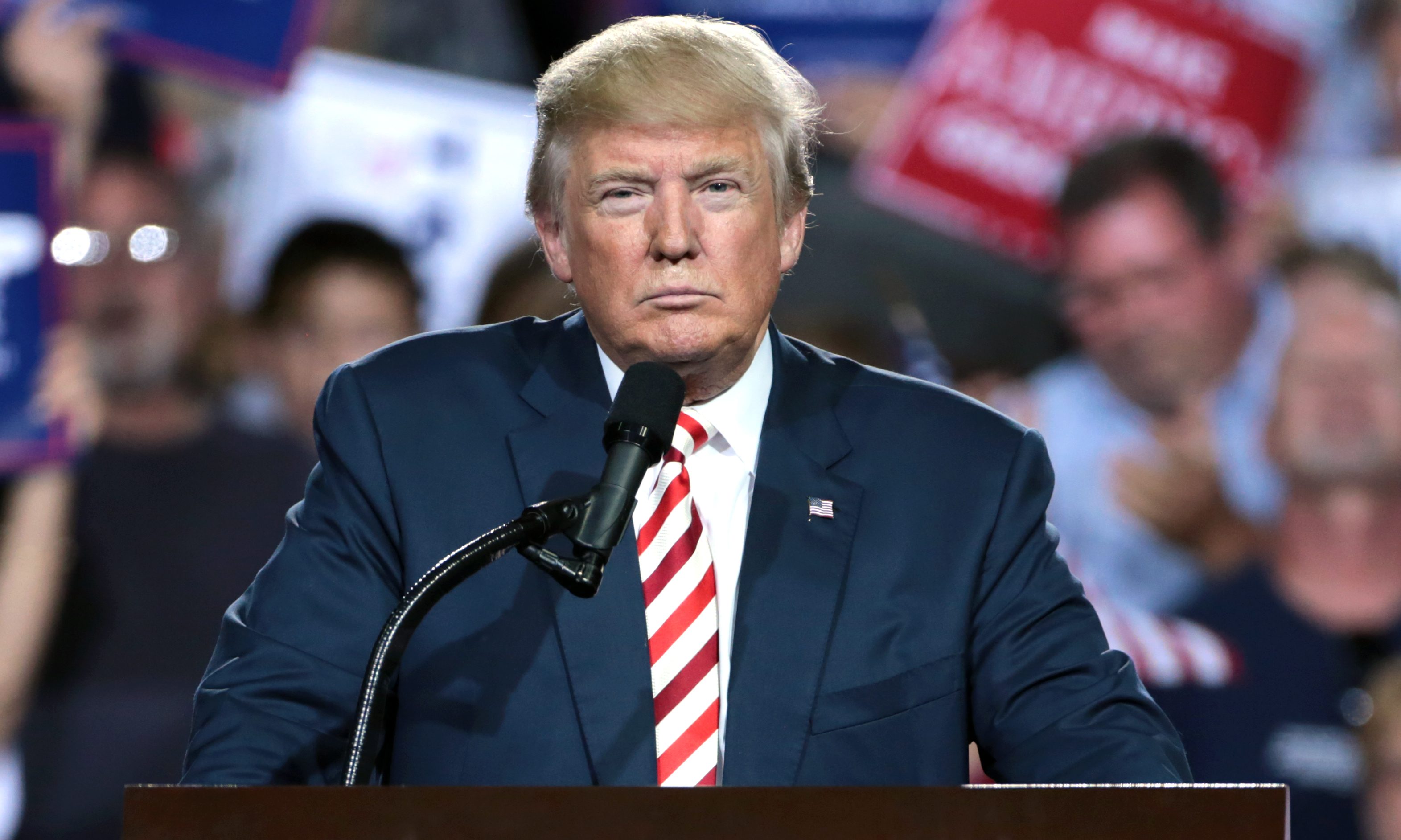 The Alabama Republican Party has announced rallies in front of U.S. Senator Doug Jones's offices urging Jones to vote not guilty on the two impeachment articles against President Donald J. Trump (R).
"We have organized rallies in support of President Trump while the Senate takes up the impeachment process," ALGOP wrote in a press release. "We will be holding them in Huntsville, Birmingham and Mobile outside Senator Doug Jones's office."
"We need to show that Alabama supports our president and we expect Senator Jones to vote NO on impeachment," ALGOP continued. "Please join us. However, just as important, we need you to help us spread the word!"
The first "RALLY FOR OUR PRESIDENT" was Friday in Huntsville outside Senator Doug Jones's Office.
The second rally for the president will be Monday, January 27 at 12:00 noon outside Senator Doug Jones's Office in the Vance Federal Building at 1800 5th Avenue North in Birmingham, AL 35203.
The third rally will be on Tuesday, January 28, 2020 at 12 NOON outside Senator Doug Jones's Office at 41 West I-65 Service Road, North in Mobile, AL 36608.
House Democrats lament that the Senate has limited their ability to call witnesses and present evidence in the Senate trial.
Republicans have denounced the House Democrats' impeachment of the President as a partisan political witch hunt.
Congressman Bradley Byrne, R-Montrose, said, "House Democrats had legal recourse to seek witnesses and documents but opted to move forward with impeachment anyway – without a case – to meet a politically-motivated deadline. This is not about the truth or protecting the Constitution. They want to make sure President Trump isn't re-elected, at any cost."
Byrne is one of the Republicans who is running for Senate for Jones' seat.
Trump Victory National Finance Committee member former State Representative Perry O. Hooper Jr., R-Montgomery, said in a statement: "President Trump is continuing to work for the American people while Nancy Pelosi and her minions continue on a purely political farce that are these impeachment proceedings."
"President Trump is in Devos, Switzerland, meeting with world leaders in business and Government; preaching to them that free market capitalism is the only path to world-wide prosperity," Hooper added. "Pelosi on the other hand is handing out the last of her gold-plated commemorative impeachment pins that by the way, cost the taxpayers $5,000."
"The President's defense team continues to win on every point rebuking the house managers with their own words," Hooper claimed. "As Jay Sekelow pointed out in 2012 House impeachment Manager Adam Schiff wrote in defense of President Barack Obama invoking executive privilege when then Attorney General Eric Holder ignored Congressional subpoena's " The White House assertion of privilege is backed by decades of precedent that has recognized the need for the President and his senior advisors to receive advice and information from their top aides." Now Schiff is trying to sell this as an impeachable offense. All Republican's must support Senator McConnell and vote against calling additional witnesses and end this farce. Congress needs to follow President Trump's lead, and get back to work for the American people."
The Senate has never found a president guilty of anything in American history.
Jones introduces bill to encourage investments in minority-serving banks
"One of the biggest hurdles for minority entrepreneurs is access to capital," Jones said.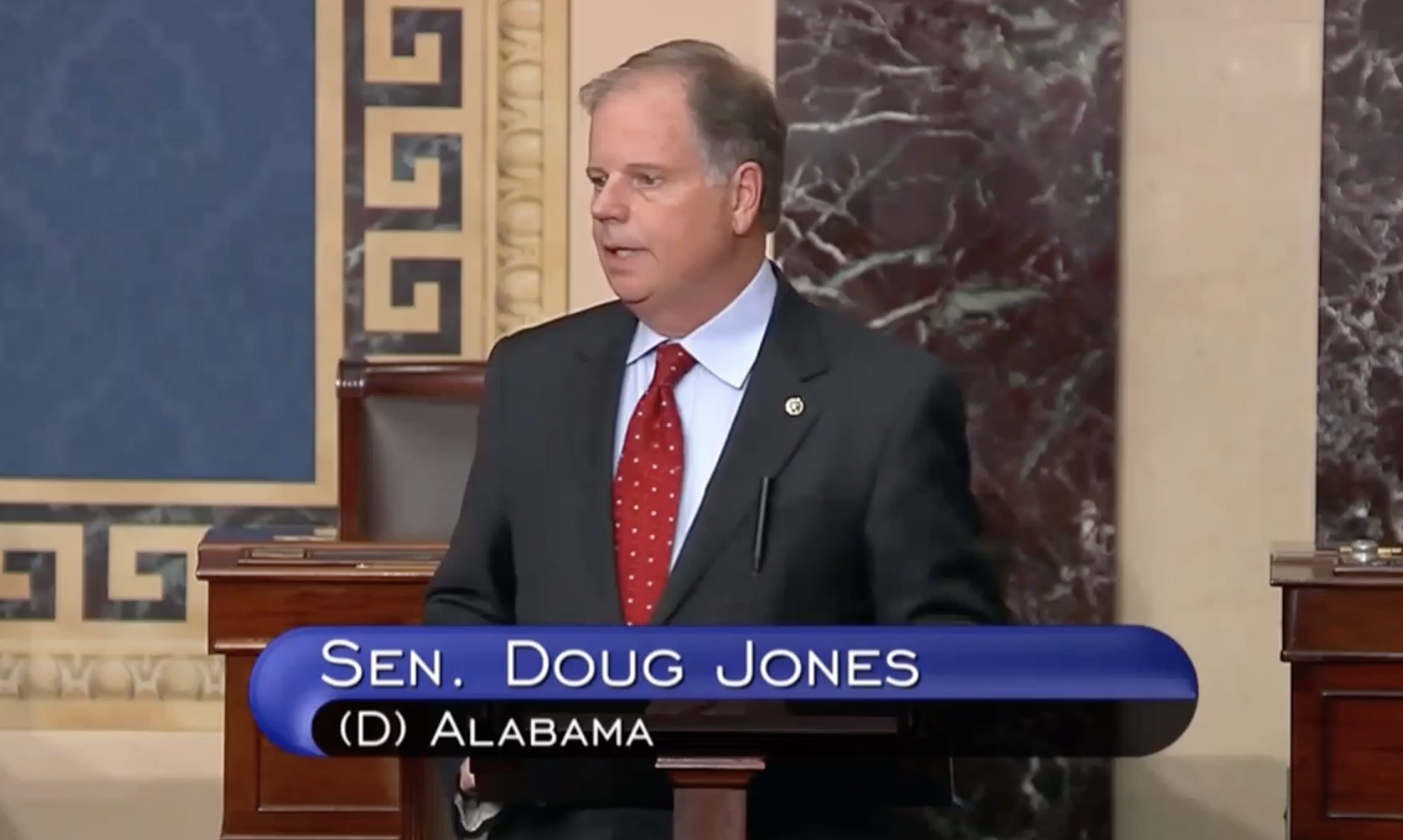 Alabama U.S. Sen. Doug Jones, D-Alabama, on Tuesday introduced legislation that would encourage investments in banks that serve minority communities.
"One of the biggest hurdles for minority entrepreneurs is access to capital," Jones said in a statement. "That's why this bill is so important. Increasing access to capital at the banks that serve minority communities will help expand financial opportunities for individuals and business owners in those communities."
Jones, a member of the Senate Banking Committee, in April urged the Federal Reserve and the U.S. Treasury to support Community Development Financial Institutions and minority-owned banks disproportionately affected by the COVID-19 pandemic, and he threw his support behind more federal funding for small community banks, minority-owned banks and CDFIs during the recent Paycheck Protection Program replenishment.
According to a press release from Jones's office, the bill would attract investments to those financial institutions by changing rules to allow "minority-owned banks, community banks with under $10 billion in deposits" and CDFIs to accept brokered deposits, or investments with high interest rates, thereby bolstering those institutions and encourage them to invest and lend in their communities.
It would also allow low-income and minority credit unions to access the National Credit Union Administration's Community Development Revolving Loan Fund.
"Commonwealth National Bank would like to thank Senator Jones for his leadership in introducing the Minority Depository Institution and Community Bank Deposit Access Act. As a small Alabama home grown institution, this proposal will allow us to accept needed deposits without the current limitations that hinder our ability to better serve the historically underserved communities that our institutions were created to serve. We support your efforts and encourage you to keep fighting the good fight for all of America," said Sidney King, president and CEO of Commonwealth National Bank, in a statement.
"The Minority Depository Institution and Community Bank Deposit Access Act is a welcomed first step in helping Minority Depository Institutions like our National Bankers Association member banks develop the kinds of national deposit networks that allow our institutions to compete for deposits with larger banks and to better meet the credit needs of the communities we serve. The National Bankers Association commends Senator Jones' leadership on this issue, and we look forward to continuing to engage with him on the ultimate passage of this proposal," said Kenneth Kelly, chairman of the National Bankers Association, in a statement.
A recent report by the Brookings Institute highlighted problems minority-owned businesses had accessing federal COVID-19 relief aid from PPP loans. Researchers found that it took seven days longer for small businesses with paid employees in majority Black zip codes to receive PPP loans, compared to majority-white communities. That gap grew to three weeks for non-employer minority-owned small businesses, the report notes.
The report also states that while minority-owned small businesses, many of which are unbanked or under banked, get approximately 80 percent of their loans from financial technology companies and online lending companies, fintechs weren't allowed under federal law to issue PPP loans until April 14.