Opinion | Among the prefiled GOP garbage, there is one good bill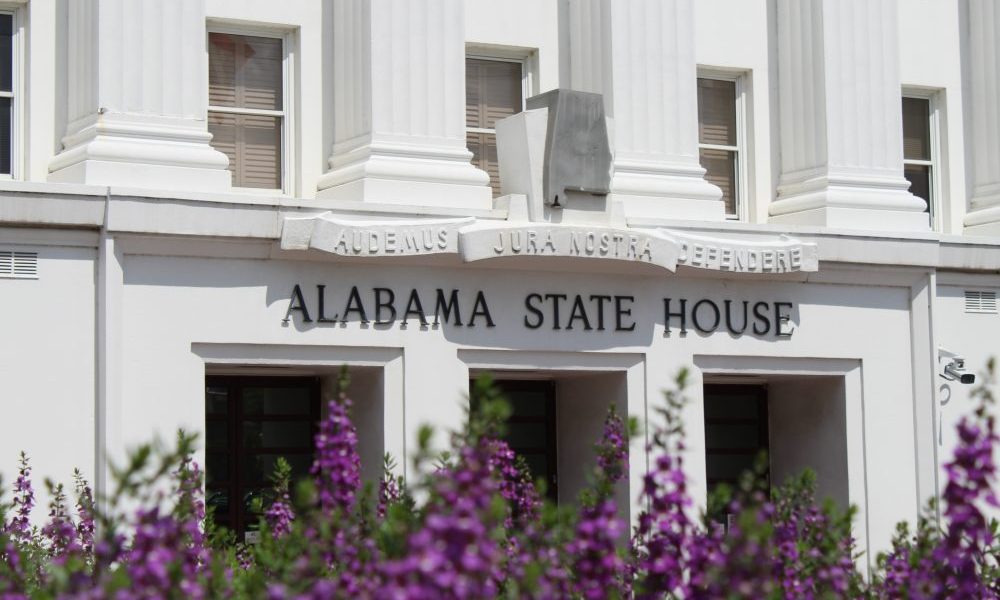 Thank you, Randy Wood. 
Given the current race to the bottom that is occurring within the Republican primary for Alabama's U.S. Senate seat, and given the various pandering bills that have been prefiled and those that are still to come, I was starting to wonder if there was a single GOP lawmaker left in this state who might be the slightest bit concerned with participating in a government that actually helps regular people. 
Wood, R-Anniston, has restored my faith that there is at least one. 
While his colleagues are filing bills to let everyone have a gun all the time everywhere or trying to force school principals to play the National Anthem every day or probably figuring out some way to make public assistance recipients run laps, Wood filed a bill that could do some good. 
Actually, let me rephrase: It could prevent absolute heartbreak. 
Wood's bill would require daycares to call parents or guardians if a child enrolled at that daycare hasn't arrived by 9:30 and no previous notification of an absence was given. 
The bill's goal is to prevent children from dying from being left in hot cars by frazzled parents who simply forget that their young one is in the backseat. It is dubbed the Cash Edwin Jordan Act, named for the 11-month-old who died last year. 
That might seem like an unimaginable thing — a parent simply forgetting a child is in the backseat. 
Unfortunately, it is not. 
Every year, it happens several times across the country. There are heartbreaking tales of parents, after long days at work, returning to their cars to discover what they've done. 
Most often, it's a change in routine that causes it. 
Mom has an appointment and can't make the usual drop-off, so dad is taking the little one to daycare on the way to work. The everyday routine is the same, except for that change. The car seat is facing to the rear, just as it every day. The baby is asleep in the back, not making a sound. It's early, the day's work tasks are running through the sleep-deprived brain. 
And the car just drives itself right to work. Like always. 
If Wood's bill passes, now, instead of a parent getting to their car in the evening — or their spouse getting to the daycare only to find out the baby was never dropped off — there will be a phone call from the daycare to the parents. 
Just to make sure. Just to avoid a tragedy. 
This is how government is supposed to work — finding a reasonable solution to a devastating problem. No frills, no pandering. No press releases or campaign statements. 
Just a guy who spotted a problem, discussed it with a few people and came up with a reasonable solution. 
Why is this so hard? 
Actually, the better question is probably: Why is it so hard for us to elect people who do this? Who simply go to Montgomery, do the will of the people, introduce and vote for legislation that isn't flashy but serves the people? 
Now, I'm not saying that Wood is that person. Looking back through his long history in the House, he's backed some really dumb bills and toed the party line on other bills that he likely knew were unconstitutional or just plain stupid. 
But Wood — and all the rest of them — could be that sort of service-only lawmaker … if the voters demanded it. 
If the majority of this state rewarded lawmakers more for bills like the Cash Edwin Jordan Act and less for pandering absurdities like the toughest abortion bill or the toughest immigration bill or the dumbest gun bills. If we rewarded them for balancing the budget, properly funding public education, fixing the broken health care system and addressing the actual needs and issues facing real people in Alabama. 
Wouldn't it be nice? 
Just imagine an entire legislative session in which grown people acted like grown people — in which they didn't make up things to be outraged over or to get voters outraged over. They could get business handled in a couple of weeks. 
But I know that's all a dream. I know this rare glimpse into how our government could operate is a fleeting moment of sanity in what will ultimately become the usual clown show. 
But it's nice to dream.
Print this piece
House passes landfill bill allowing alternative materials as temporary cover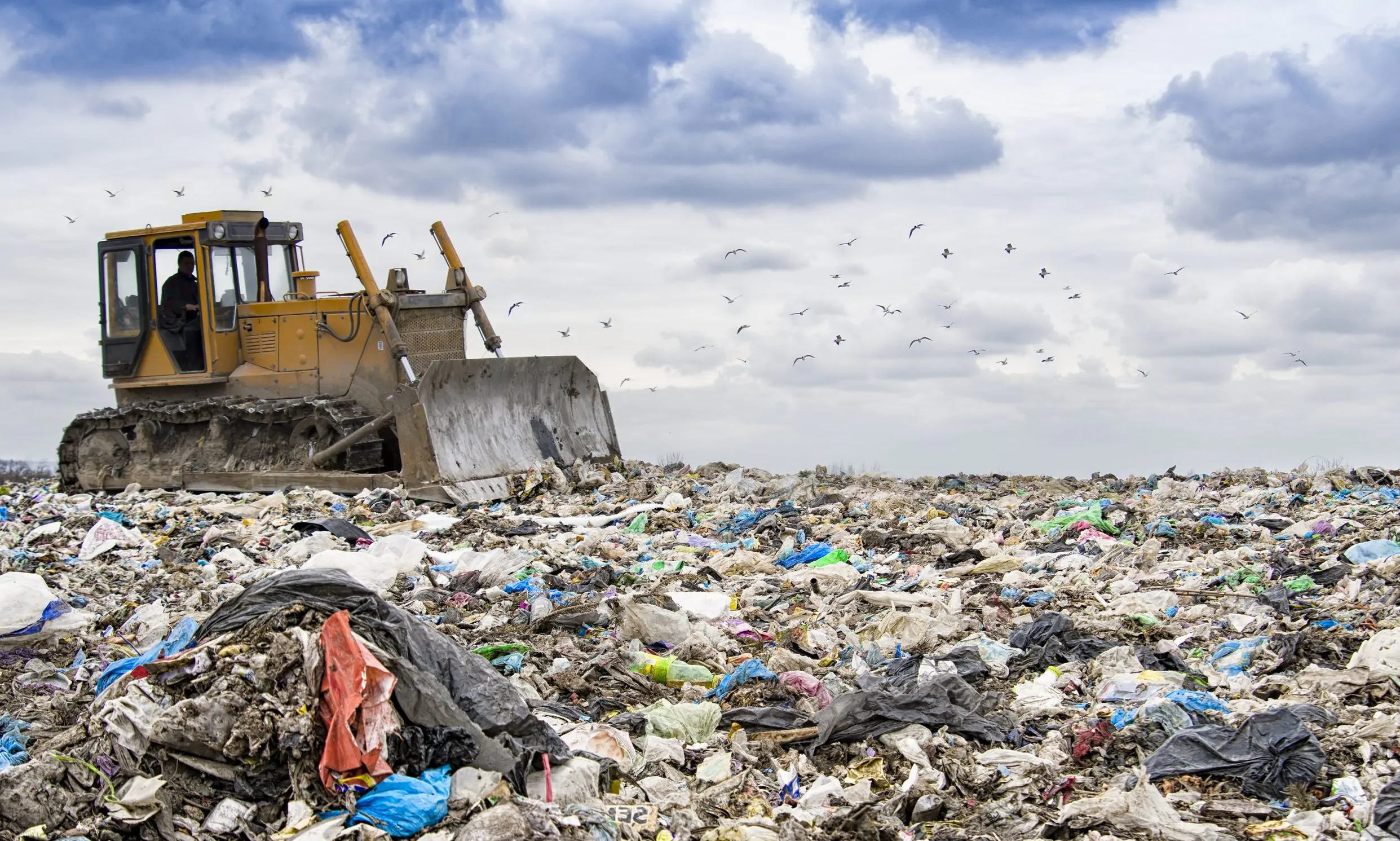 The Alabama House of Representatives passed a bill Thursday to change the statutory definition so that temporary "cover" in landfills can be a material other than "earth."
House Bill 140 is sponsored by State Rep. Alan Baker, R-Brewton.
The bill allows landfills to use alternative daily covers in place of earth to cover landfills until the next business day. "The EPA has allowed this since 1979," Baker said. It would save landfills the cost of using earth for daily cover.
"This does not change anything in the operating rules for landfills," Baker said.
A number of members from both parties expressed concerns about this bill on Tuesday, so the bill was carried over until Thursday.
Speaker of the House Mac McCutcheon told reporters, "Sometimes in a debate you can see that the debate is not a filibuster or anti-debate; but rather is an honest effort by members to understand a bill."
"There was a lot of misinformation out there," McCutcheon said. The Environmental Services Agency and ADEM were brought in to explain the members and address their concerns.
McCutcheon said that human biosolids is a separate issue and that Rep. Tommy Hanes has introduced legislation dealing with that issue.
Alternative daily cover is often described as cover material other than earthen material placed on the surface of the active face of a municipal solid waste landfill at the end of each operating day. It is utilized to control vectors, fires, odors, blowing litter, and scavenging. Federal and various state regulations require landfill operators to use such earthen material unless other materials are allowed as alternatives. (Mitchell Williams writing on Oct 31 in JDSUPRA)
Soil cover can use valuable air space. Further, it can generate the need to excavate and haul soil to the facility. Alternative daily covers are often advocated to be a more efficient and cost-effective means of cover. (Williams)
Baker said that it would be up to ADEM (the Alabama Department of Environmental Management) in the permit whether to allow a proposed alternative cover or not.
Baker said, "This bill does not change any of the materials used as cover." "This would keep us from having to use that good earth in landfills when other materials are available. If it becomes a nuisance ADEM can revoke a cover on the permit. Daily cover has to be approved at the discretion of ADEM."
Baker said that only materials not constituted as a risk to health or are not a hazard can be used.
An environmental attorney shared the list of ADEM alternative covers with the Alabama Political Reporter. The list includes: auto fluff, excavated waste, synthetic tarps, coal ash, petroleum contaminated soil, automotive shredder residue, shredder fluff, wiring insulation, contaminated soils, paper mill (including wood debris, ash shaker grit, clarifier sludge, dregs, lime), 50% on-site soil and 50% tire chips, spray-on polymer-based materials, reusable geosynthetic cover, automobile shredder fluff, tarps, foundry sand, clay emulsion known as USA Cover Top clay emulsion, non-hazardous contaminated soil, non-hazardous solid waste clarifier sludge, steckle dust all generated from Nucor Steel Tuscaloosa Inc., non-coal ash from Kimberly Clark operations, lagoon sludge from Armstrong World Industries operations, meltshop refractory material from Outokumpu Stainless USA operations, paper mill waste (non-coal ash, slaker grits, dregs, and lime), biodegradable synthetic film, fly ash, residue from wood chipper or paper, slurry with a fire retardant and tactifierl,Posi Shell Cover System, waste Cover, foundry waste, 50% soil and 50% automobile shredder fluff, incinerator ash, green waste to soil
Sure Clay Emulsion Coating, alternative cover materials (manufactured), compost produced by IREP Montgomery-MRF, LLC, 50% saw dust mixed with 50% soil, and waste soils considered to be special waste.
McCutcheon said that members did not understand that these were just temporary covers. That was explained to them.
Alabama landfills have used alternative covers for years; but three people sued saying that this was not allowed under Alabama law and that ADEM had exceeded its mandate by permitting alternate covers. On October 11, 2019 the Alabama Court of Civil Appeals found in favor of the plaintiffs.
HB140, if passed, would address this oversight in the Alabama legal code so that ADEM and the landfills can legally continue to use alternate covers and not have the added expense of quarrying dirt for daily cover.
A Senate version of the same bill received a favorable report last week from the Fiscal Responsibility and Economic Development Committee.
HB140 now goes to the Alabama Senate.
Print this piece