Sessions says Doug Jones is repeating Schiff's "partisan attacks"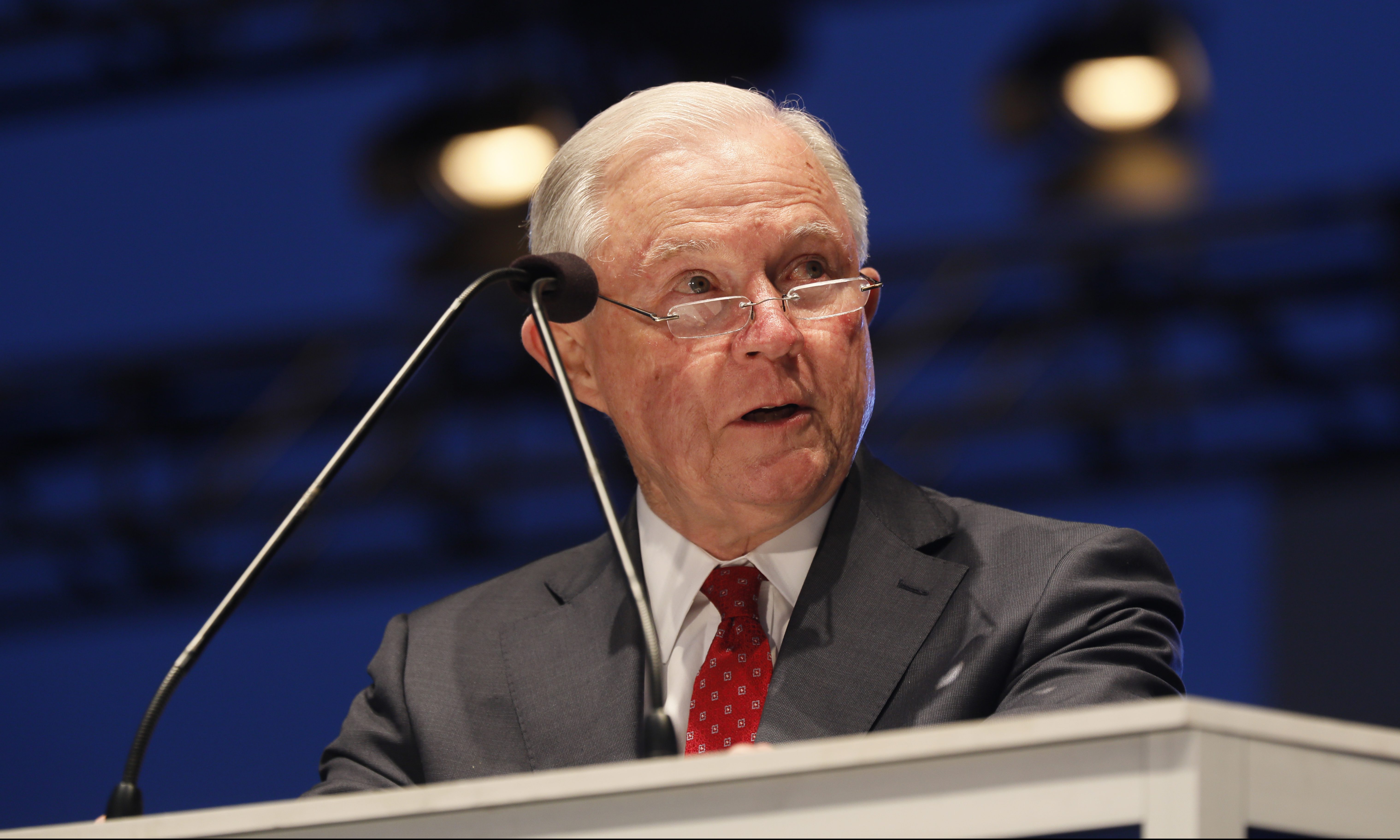 Former Attorney General Jeff Sessions (R) recently slammed the impeachment of President Donald J. Trump (R) calling it a "political hit job. After Senator Doug Jones, D-Alabama, said that he found House Democrats case "compelling," Sessions said that Jones "…is merely repeating the partisan attacks of Congressman Adam Schiff."
"Senator Doug Jones' recent video appears to indicate that he is planning to vote to remove Donald Trump from the office of President of the United States," Sessions said. "He is merely repeating the partisan attacks of Congressman Adam Schiff."
"Doug Jones does not represent the people of Alabama, and he is not even attempting to do so," Sessions charged. "Jones says that in America "right matters". That is right, but he is not. The facts are not even close to an impeachable case. The Democrats do not allege any crime, nor do the vague charges in the articles of impeachment rise to a level that would justify the removal of our duly-elected President."
"The entire matter is being revealed as a political hit job, paid for by the taxpayers," Sessions concluded.
Sessions is running for the Republican nomination for Jones' Senate seat in the Republican primary on March 3.
Sessions was U.S. Senator for over twenty years: from 1997 to 2017 when he was confirmed as U.S. Attorney General by the Senate.
Then Governor Robert Bentley (R) appointed Alabama Attorney General Luther Strange (R) to the vacant Senate seat; but Strange was defeated in the special Republican primary by former Chief Justice Roy Moore (R). Jones, a Clinton era U.S. Attorney, defeated Moore in the special general election on December of 2017.
Sessions served as U.S. Attorney until November 2018. President Trump openly criticized Sessions for recusing himself in the Russia collusion case. Deputy Attorney General Rod Rosenstein appointed Robert Mueller to investigate the allegations leveled at the President by former British Intelligence agent Christopher Steele. Mueller did not recommend that either the President or any member of his family be indicted on any crime.
Jefferson "Jeff" Beauregard Sessions III was elected Alabama Attorney General in 1994. Prior to his service as AG, Sessions was Chairman of the Alabama Republican Party. Sessions was U.S. Attorney for South Alabama during the Reagan and George H. Bush Administrations. He is a 1969 graduate of Huntingdon College, where he was student body president, and has a 1973 law degree from the University of Alabama School of Law. Sessions served in the U.S. Army Reserves as a Captain and is a former assistant U.S. Attorney. He is a graduate of Wilcox Central High School and is an Eagle Scout. He is married to Mary Blackshear. They have three children and ten grandchildren. They attend Ashland Place United Methodist Church in Mobile.
Sessions is part of a crowded GOP field that includes: businessman Stanley Adair, Roy Moore, Congressman Bradley Byrne, former Auburn head football coach Tommy Tuberville, Ruth Page Nelson, and State Representative Arnold Mooney.
The Republican Primary will be March 3.
Jones introduces bill to encourage investments in minority-serving banks
"One of the biggest hurdles for minority entrepreneurs is access to capital," Jones said.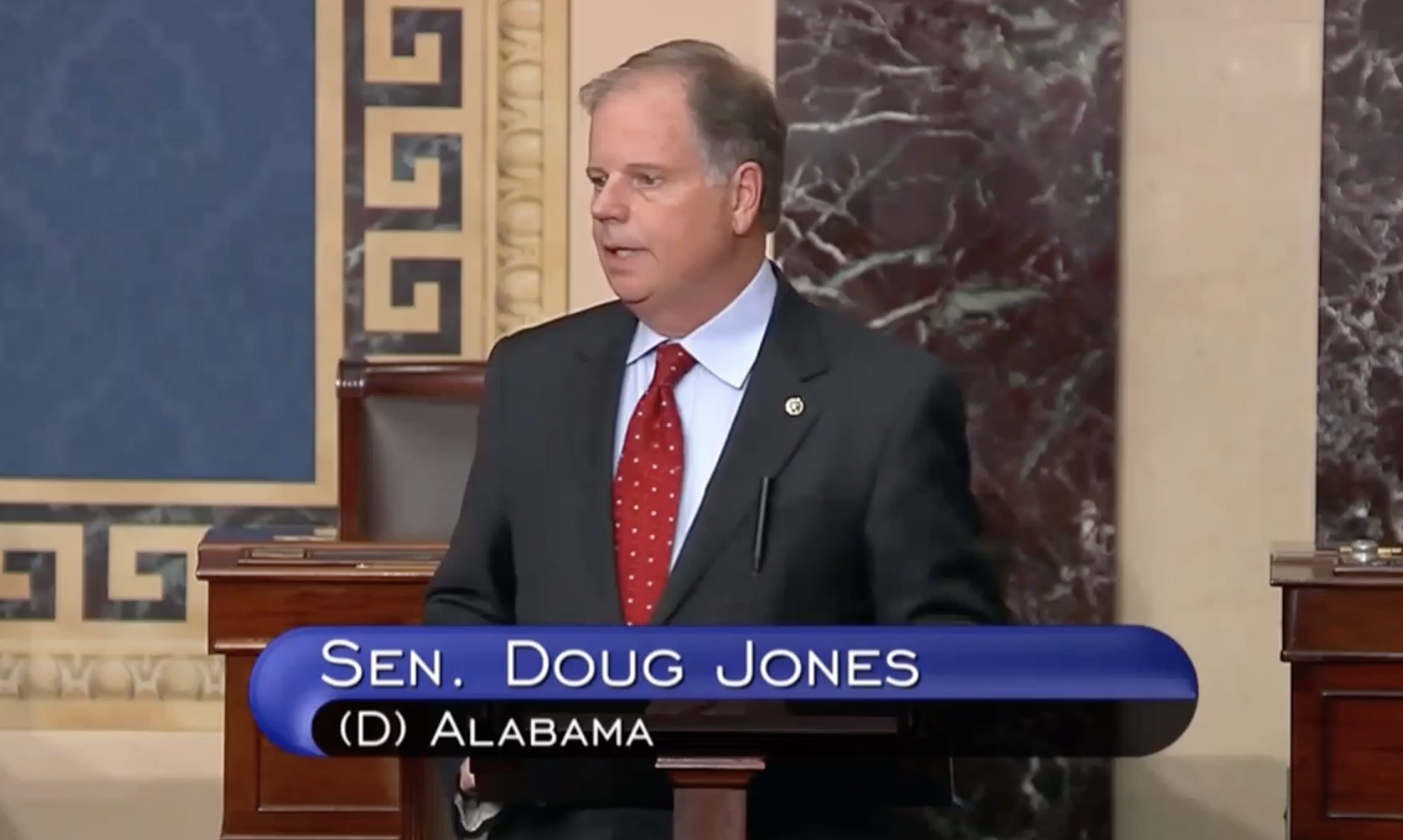 Alabama U.S. Sen. Doug Jones, D-Alabama, on Tuesday introduced legislation that would encourage investments in banks that serve minority communities.
"One of the biggest hurdles for minority entrepreneurs is access to capital," Jones said in a statement. "That's why this bill is so important. Increasing access to capital at the banks that serve minority communities will help expand financial opportunities for individuals and business owners in those communities."
Jones, a member of the Senate Banking Committee, in April urged the Federal Reserve and the U.S. Treasury to support Community Development Financial Institutions and minority-owned banks disproportionately affected by the COVID-19 pandemic, and he threw his support behind more federal funding for small community banks, minority-owned banks and CDFIs during the recent Paycheck Protection Program replenishment.
According to a press release from Jones's office, the bill would attract investments to those financial institutions by changing rules to allow "minority-owned banks, community banks with under $10 billion in deposits" and CDFIs to accept brokered deposits, or investments with high interest rates, thereby bolstering those institutions and encourage them to invest and lend in their communities.
It would also allow low-income and minority credit unions to access the National Credit Union Administration's Community Development Revolving Loan Fund.
"Commonwealth National Bank would like to thank Senator Jones for his leadership in introducing the Minority Depository Institution and Community Bank Deposit Access Act. As a small Alabama home grown institution, this proposal will allow us to accept needed deposits without the current limitations that hinder our ability to better serve the historically underserved communities that our institutions were created to serve. We support your efforts and encourage you to keep fighting the good fight for all of America," said Sidney King, president and CEO of Commonwealth National Bank, in a statement.
"The Minority Depository Institution and Community Bank Deposit Access Act is a welcomed first step in helping Minority Depository Institutions like our National Bankers Association member banks develop the kinds of national deposit networks that allow our institutions to compete for deposits with larger banks and to better meet the credit needs of the communities we serve. The National Bankers Association commends Senator Jones' leadership on this issue, and we look forward to continuing to engage with him on the ultimate passage of this proposal," said Kenneth Kelly, chairman of the National Bankers Association, in a statement.
A recent report by the Brookings Institute highlighted problems minority-owned businesses had accessing federal COVID-19 relief aid from PPP loans. Researchers found that it took seven days longer for small businesses with paid employees in majority Black zip codes to receive PPP loans, compared to majority-white communities. That gap grew to three weeks for non-employer minority-owned small businesses, the report notes.
The report also states that while minority-owned small businesses, many of which are unbanked or under banked, get approximately 80 percent of their loans from financial technology companies and online lending companies, fintechs weren't allowed under federal law to issue PPP loans until April 14.