Opinion | Prepare for more gambling debates in the 2020 Legislative Session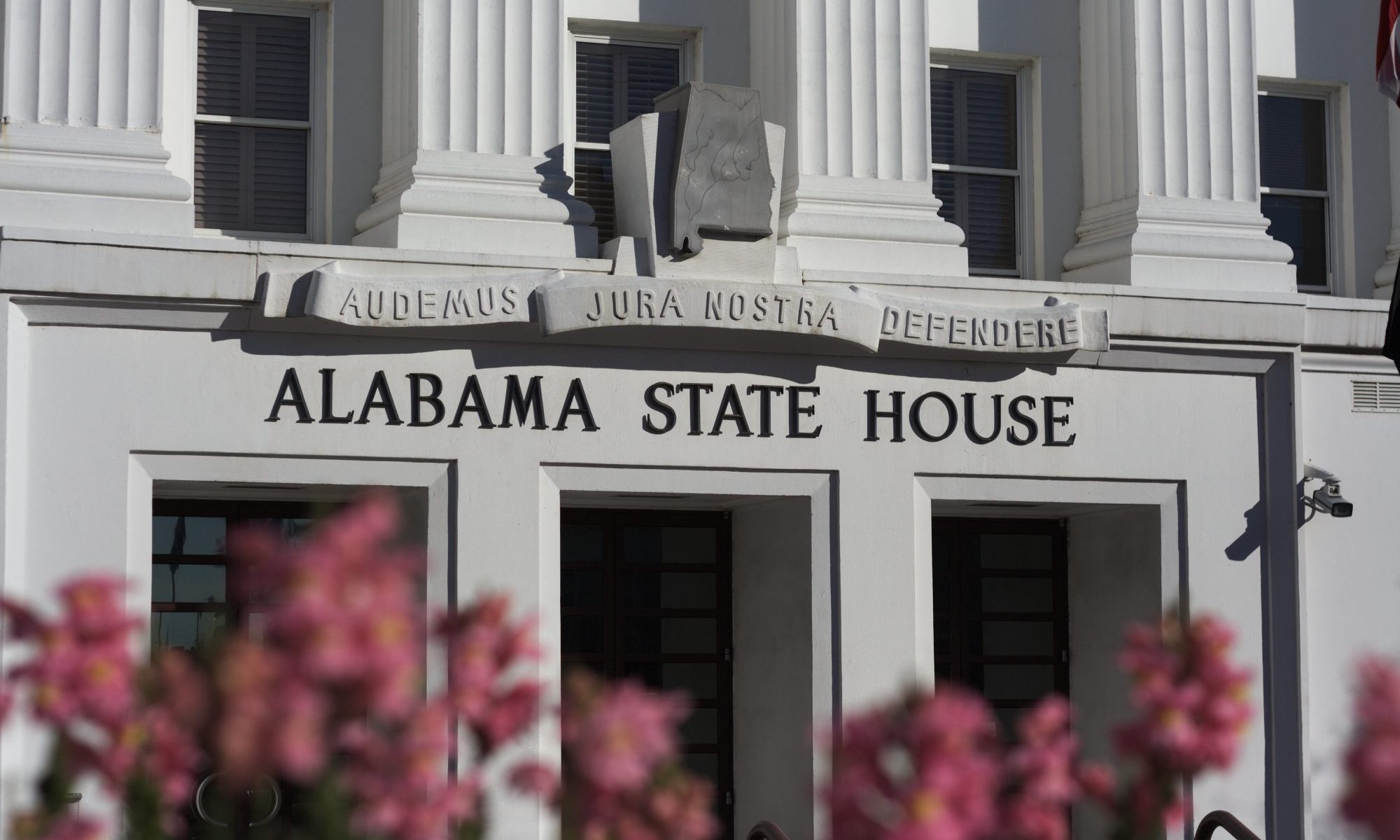 More gambling arguments are on their way. 
Rep. Steve Clouse, R-Ozark, the House budget chairman, told several media outlets on Monday that he planned to file legislation that would create an education lottery in Alabama. 
Clouse's bill would create a paper lottery with scratch-offs and PowerBall options, but would exclude video lottery terminals. Clouse said he expects it to generate around $167 million annually. 
"We're completely surrounded now by Mississippi, Georgia, Florida, and Tennessee that have lotteries," Clouse said. "I think that could make a difference."
Alabama is one of just five states in the country without a lottery, and it is now the only state in the South without one. Mississippi began its lottery this year. 
Unlike recent lottery proposals, Clouse's bill would create a pure education lottery, with 50 percent of proceeds going to fund pre-K and 50 percent to select college scholarships. There would also be a small percentage — around $400,000 annually — set aside to fund gambling addiction programs. 
It is unlikely to breeze through the Legislature. 
Multiple sources have told APR to expect as many as three lottery/gambling bills to land in the Legislature this session, and all will get significant play. 
That likely has something to do with recent polling of voters in the state, which found various types of gaming, particularly sports books and lotteries, were extremely popular. Even the approval of full-fledged casinos scored highly. The numbers remained well above 50 percent even when the respondents were limited to likely registered Republican voters. 
The only aspect that scored low with voters was the idea of granting the Poarch Band of Creek Indians a monopoly. Exclusivity is part of the tribe's recent "$1 billion plan" proposal for the state. The plan would generate $1 billion, according to PCI figures, in the initial year and then about $350 million per year thereafter. That plan would also give the tribe exclusive gaming rights and approve the opening of two additional full casinos. 
It's unclear what level of support that plan has among lawmakers, but the tribe has put on a full-court media press. The state has been blanketed with radio and TV ads in every market, and mailers landed in mailboxes two weeks ago. 
A simple paper lottery, such as the one Clouse has proposed, is also part of the PCI plan. Such a plan, which doesn't allow for video lottery terminals, would help secure the tribe's monopoly. 
Last session, a gaming/lottery plan introduced by Sen. Jim McClendon would have provided a full-blown lottery, with the VLT machines available to both PCI and the four dog tracks in the state. The projected revenue from that lottery plan was nearly three times the take from the Clouse proposal, and that was before the governor negotiated a compact with PCI. 
There is speculation that similar legislation could return this session. 
Leadership in both houses have expressed interest in making a move on gambling this session — a willingness that hasn't been there in most previous sessions. House Speaker Mac McCutcheon has stated publicly that he wants to push for a grand gaming package that puts the issue to rest once and for all — and also brings in a lot of money for the state. Senate President Pro Tem Del Marsh has pushed gaming bills in recent sessions, and he doesn't seem less eager to do so this year.
Pro-Growth Conference kicks off with Doug Jones, discussions on COVID impact and a living wage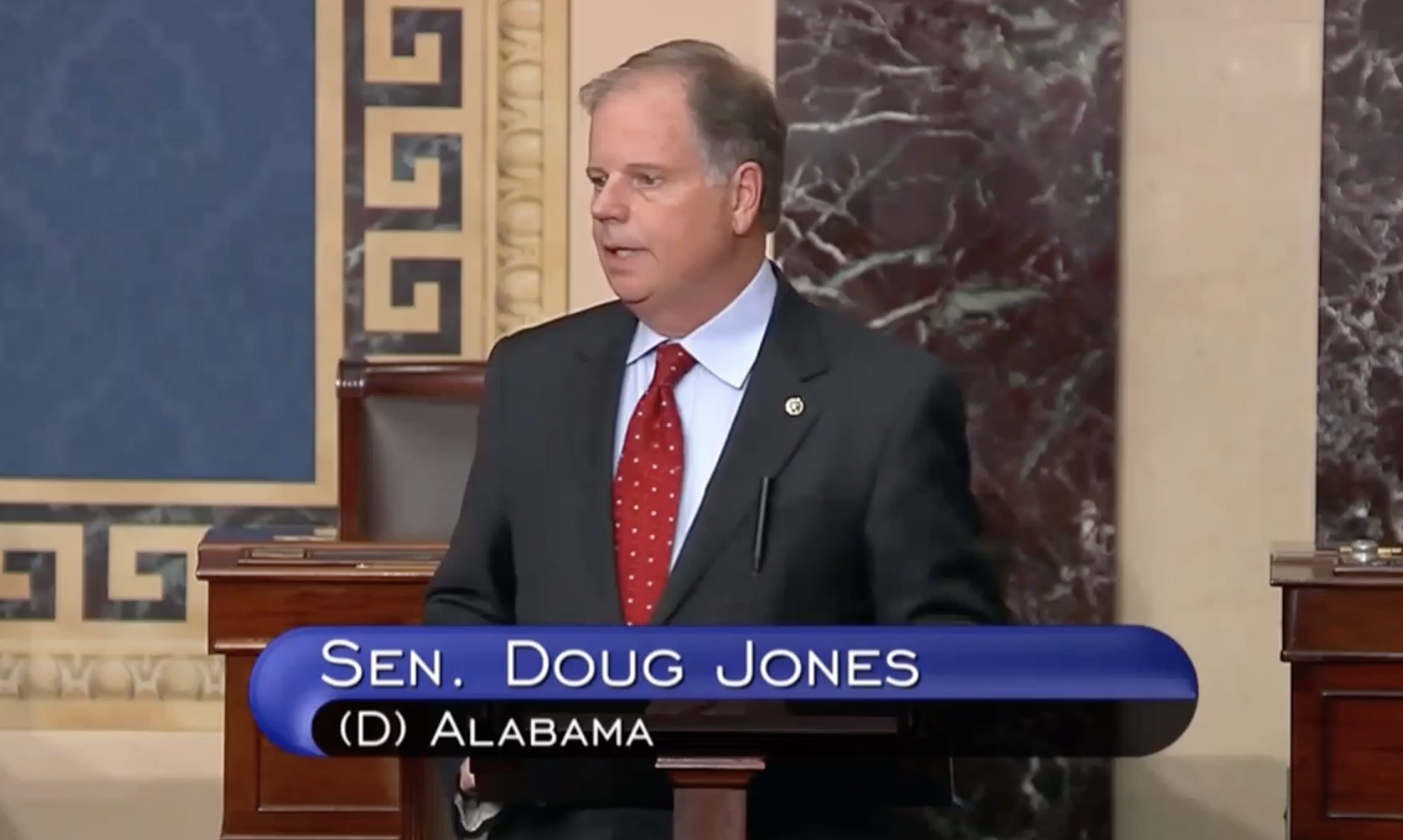 What happens if you just give impoverished citizens $500 per month — no strings attached? Good things, it turns out. The people use that income to buy food, medicine and basic necessities for life. They take a day off work if they're sick and actually get treatment. They quit a second, hourly-wage job that they are overqualified for and instead work towards obtaining a better, higher-paying primary job. 
These are things that the city of Stockton, California, has learned in its year-long living wage program.
The program, while limited in size — only 125 people — has proven to be a larger success than city officials had hoped, and it has opened their eyes to a new, more proactive style of governance, Stockton Mayor Michael Tubbs told Alabama elected officials. 
Tubbs was the featured speaker on Tuesday at the first day of the Pro-Growth Policy Conference, a three-day forum for Alabama elected leaders with guest speakers from around the country offering tips and best practices. 
The first day of the conference began with an opening talk from Sen. Doug Jones, who pressed the need for Medicaid expansion and how expansion has aided other red states. Jones also highlighted the need for broadband expansion and talked about a bill he has in the Senate that would create a broadband main office and dish out about $20 million in money for affordable access.
"Now (with COVID), we know how needed it really is," Jones said. "We see the homework gap that we have. We know there's a need for more telemedicine. My bill would consolidate in one office all of the monies for broadband … and provide affordable access."
Jones said the current COVID pandemic has highlighted just how badly we need better access to broadband in Alabama, and a major area of concern right now is healthcare. 
Highlighting that point, Brandon Garrett, the chief operating officer of the National Minority Quality Forum, and Dr. LaTasha Lee, the vice-president of social and clinical research, demonstrated the many ways in which inequality in health care and health care options is harming impoverished communities. 
A number of factors play into that inequality, but a lack of access to updated means of communication and tools is one of the biggest. 
"(Dr. Martin Luther King Jr.) said that, 'Of all the forms of inequality, injustice in health care is the most shocking and inhumane because it results in physical death,'" Lee said. "That's what we're seeing currently with COVID-19 and sickle cell disease. These two diseases are affecting the minority community and causing death, and they make a great argument that such health care disparities really are a social justice issue."
Correcting such issues was one of the goals of Stockton's living wage experiment. Now, Tubbs said, a working person can afford to stay home or get tested if they're feeling symptomatic, whereas before that person — scared of missing a paycheck or losing the job altogether — might come to work with the virus and infect an entire workplace. 
That alone, Tubbs said, has restored dignity to a number of residents. 
"This is not easy, especially with budgets the way they are," Tubbs said. "But I don't know how we continue to live with the status quo as it is.
"I think part of being a leader, as we are, is having the courage to do something about what we're seeing. We have to be able to do that."
The Pro-Growth Policy Conference will run both Wednesday and Thursday, 10 a.m. until 2 p.m. Wednesday's round of conferences will focus on state grants, economic development around the state and what the 2021 legislative session might look like. 
On Thursday, the event will wrap up with talks by the Equal Justice Initiative's Bryan Stevenson and Alabama Congresswoman Terri Sewell.