Barry Moore optimistic about Trump peace plan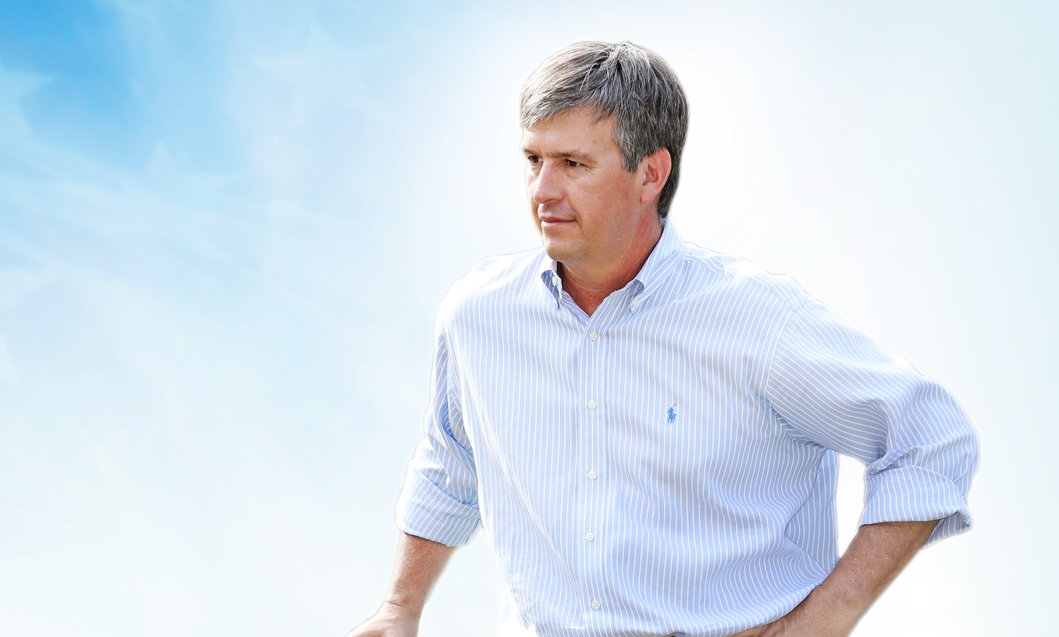 Tuesday, President Donald J. Trump (R) and Israeli Prime Minister Benjamin Netanyahu held a joint press conference at the White House to announce Trump's 80-page plan, which opens a "transition" to a two-state solution that leaves Jerusalem Israel's "undivided capital", so long as certain conditions are met.
Congressional candidate State Representative Barry Moore (R-Enterprise) said that he is optimism and support for President Trump's Mideast Peace Plan.
"I think Prime Minister Netanyahu had it right when he said that this President was the greatest friend Israel has ever had in the White House," Barry Moore said in a statement. "Now President Trump has given us, and the world, a detailed plan to resolve issues that have been present for decades. I also think President Trump is correct when he said that nothing is tougher than this, but we have to get it done."
The plan would have redrawn the boundaries of the West Bank so that Israel retains Jewish settlements in the "occupied territories." The Palestinian government, both Fatah and Hamas, predictably rejected those terms.
"I am disappointed by reports that the Palestinians have rejected it sight unseen," Moore said. "That, along with their behavior in years past, tells me they don't really want to compromise for peace. It's also disappointing that they won't firmly reject terrorism, which the President's plan calls for as a major condition for peace."
The plan includes $50 billion in aid for the Palestinian state if they agree to the terms. The President expressed optimism that the Palestinians will eventually accept these terms.
"I'm confident this President will continue to work to bring the Palestinians to the negotiating table with the Israelis, and that ultimately Donald Trump will succeed where so many others have failed," Barry Moore predicted. "I think what he's doing for the country is even more amazing when you consider he's being attacked every day by the Democrats with their impeachment witch hunt."
No Palestinians were at the White House for the announcement.
Trump and Netanyahu proposed a two state solution with the Palestinians having their own state. The Palestinian state would have a capital in East Jerusalem. A tunnel would be built to connect Gaza with the West Bank. The Palestinian state would be demilitarized, which would require that Hamas disarm, a proposal they have rejected. Hamas has rejected that provision. The Palestinians would also have to root out terrorists in their midst. Critics suggest that the news conference has more to do with helping Netanyahu's election prospects that it is a serious attempt at peace.
The Senate is still mired in the impeachment trial.
"If the Democrats truly cared about this country, they would stop trying to undo the 2016 election and get behind this President's efforts to make America and the world a better place for us all," Moore said.
Barry Moore is a veteran, served in the Alabama Legislature from 2010 to 2018, and is a small businessman with his own waste management company. Moore and his wife, Heather, have four children. Incumbent Martha Roby is not seeking re-election.
Moore is running in a crowded Republican primary on March 3rd.
Sewell votes in favor of National Apprenticeship Act
The bill would invest more than $3.5 billion to create nearly one million new apprenticeship opportunities.
Congresswoman Terri Sewell, D-Alabama, last week voted in favor of the National Apprenticeship Act, legislation to reauthorize the National Apprenticeship Act for the first time since its enactment in 1937.
The new National Apprenticeship Act will create one million new apprenticeship opportunities over the next five years. Registered apprenticeships provide workers with paid, on-the-job training, and are the nation's most successful federal workforce training program.
"As a long-time supporter of expanding registered apprenticeships, I am thrilled to support today's legislation to provide 1 million new apprenticeship opportunities over five years," Sewell said. "Our Nation is facing the worst economic downturn since the Great Depression and estimates show that more than 7 million of the pandemic's job losses will be permanent. We need bold investments like those in the National Apprenticeship Act to accelerate the economy and help get the American people back to work in stable, good-paying jobs of the future."
The bill invests more than $3.5 billion over the next five years.
The act establishes a $400 million grant program to support the expansion of apprenticeship opportunities, including pre-apprenticeships and youth apprenticeships, which will increase $100 million annually to reach $800 million by 2025.
The legislation also codifies and streamlines standards for registered apprenticeship, youth apprenticeship and pre-apprenticeship programs to make it easier for both apprentices and employers to participate in high-quality apprenticeships and codifies the Department of Labor's Office of Apprenticeship.
It directs the office to convene industry leaders, labor organizations, educators and others to expand apprenticeships into new occupations and sectors.
Supporters say the bill could yield $10.6 billion in net benefits to U.S. taxpayers in the form of increased tax revenue and decreased spending on public-assistance programs and unemployment insurance, and that nothing is more effective at breaking the cycle of poverty than a well-paying full-time job.
Sewell is about to enter her sixth term representing Alabama's 7th Congressional District.