Barry Moore optimistic about Trump peace plan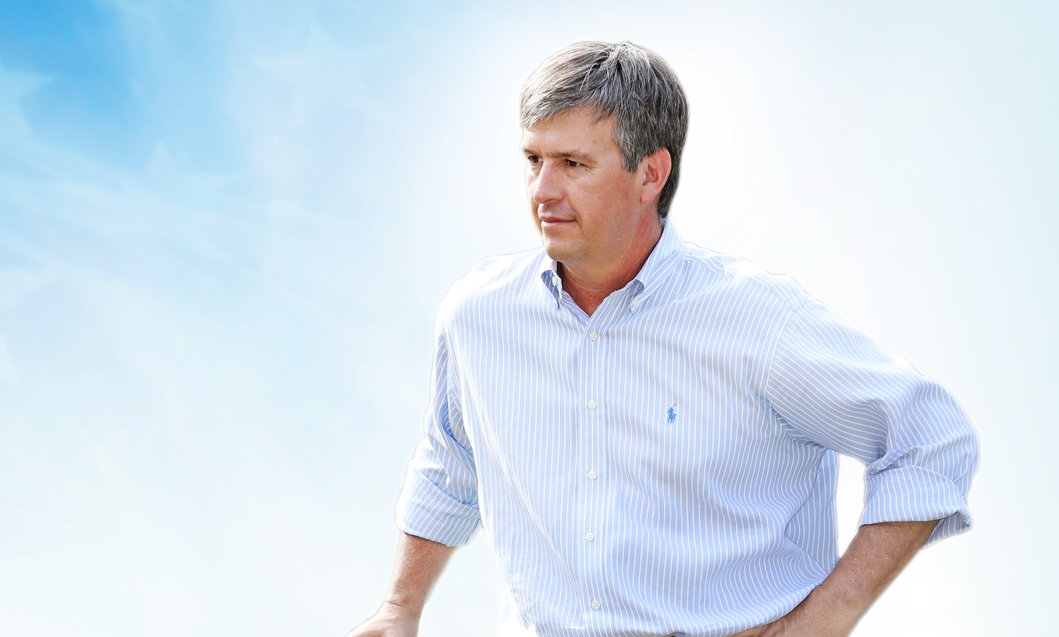 Tuesday, President Donald J. Trump (R) and Israeli Prime Minister Benjamin Netanyahu held a joint press conference at the White House to announce Trump's 80-page plan, which opens a "transition" to a two-state solution that leaves Jerusalem Israel's "undivided capital", so long as certain conditions are met.
Congressional candidate State Representative Barry Moore (R-Enterprise) said that he is optimism and support for President Trump's Mideast Peace Plan.
"I think Prime Minister Netanyahu had it right when he said that this President was the greatest friend Israel has ever had in the White House," Barry Moore said in a statement. "Now President Trump has given us, and the world, a detailed plan to resolve issues that have been present for decades. I also think President Trump is correct when he said that nothing is tougher than this, but we have to get it done."
The plan would have redrawn the boundaries of the West Bank so that Israel retains Jewish settlements in the "occupied territories." The Palestinian government, both Fatah and Hamas, predictably rejected those terms.
"I am disappointed by reports that the Palestinians have rejected it sight unseen," Moore said. "That, along with their behavior in years past, tells me they don't really want to compromise for peace. It's also disappointing that they won't firmly reject terrorism, which the President's plan calls for as a major condition for peace."
The plan includes $50 billion in aid for the Palestinian state if they agree to the terms. The President expressed optimism that the Palestinians will eventually accept these terms.
"I'm confident this President will continue to work to bring the Palestinians to the negotiating table with the Israelis, and that ultimately Donald Trump will succeed where so many others have failed," Barry Moore predicted. "I think what he's doing for the country is even more amazing when you consider he's being attacked every day by the Democrats with their impeachment witch hunt."
No Palestinians were at the White House for the announcement.
Trump and Netanyahu proposed a two state solution with the Palestinians having their own state. The Palestinian state would have a capital in East Jerusalem. A tunnel would be built to connect Gaza with the West Bank. The Palestinian state would be demilitarized, which would require that Hamas disarm, a proposal they have rejected. Hamas has rejected that provision. The Palestinians would also have to root out terrorists in their midst. Critics suggest that the news conference has more to do with helping Netanyahu's election prospects that it is a serious attempt at peace.
The Senate is still mired in the impeachment trial.
"If the Democrats truly cared about this country, they would stop trying to undo the 2016 election and get behind this President's efforts to make America and the world a better place for us all," Moore said.
Barry Moore is a veteran, served in the Alabama Legislature from 2010 to 2018, and is a small businessman with his own waste management company. Moore and his wife, Heather, have four children. Incumbent Martha Roby is not seeking re-election.
Moore is running in a crowded Republican primary on March 3rd.
Print this piece
Lawmaker files bill to ban treatments for transgender kids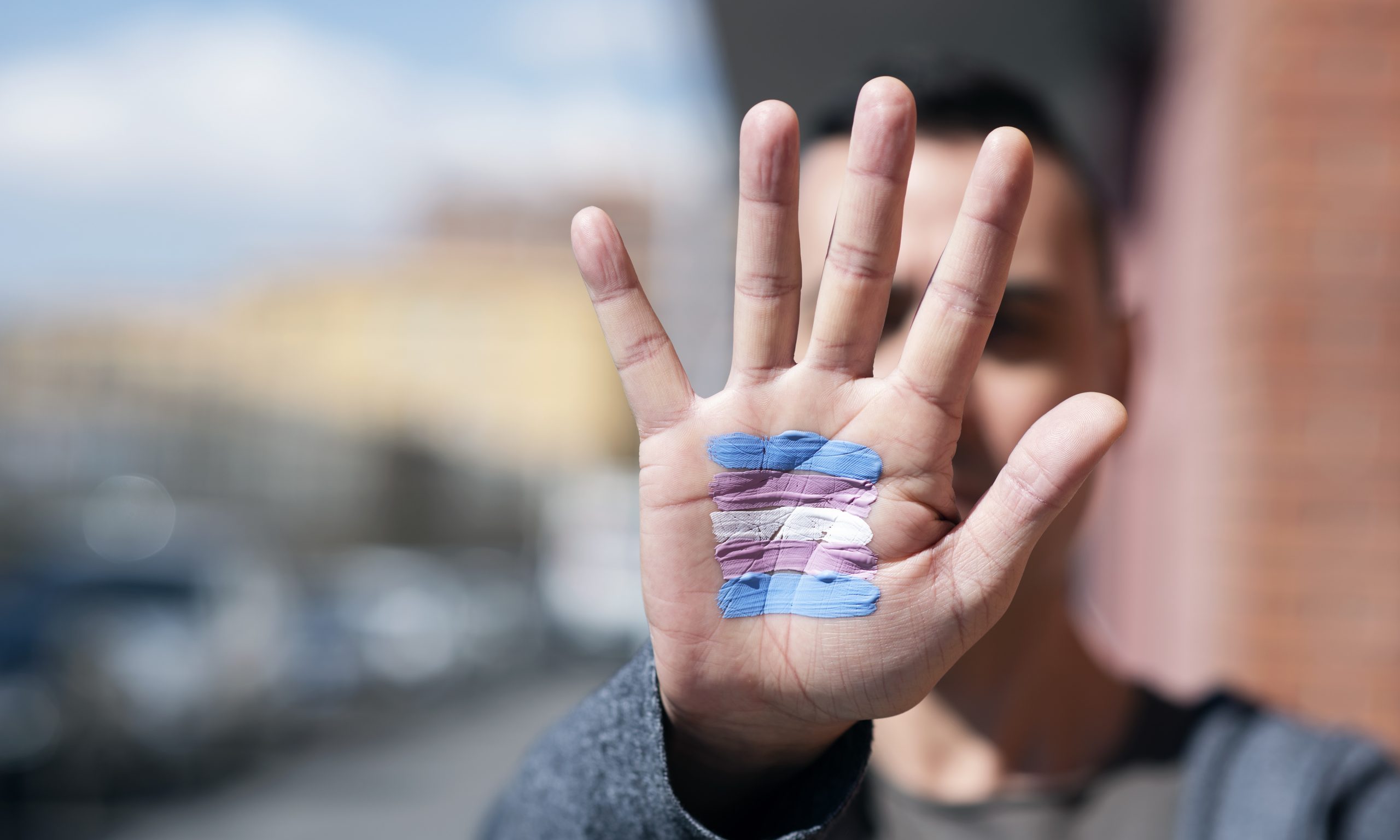 Republican Wes Allen, R-Troy, filed a bill to prevent doctors from providing hormone replacement therapy or puberty suppressing drugs to people younger than 19 who identify as transgender.
HB303, the Alabama Vulnerable Child Compassion and Protection Act,  would make it a Class C felony, punishable by up to 10 years in prison, for doctors to prescribe puberty-blocking medications or opposite gender hormones to minors. Allen's legislation would also ban hysterectomy, mastectomy or castration surgeries from being performed on minors.
"I was shocked when I found out doctors in Alabama were prescribing these types of drugs to children," Allen said in a news release. "This is something you hear about happening in California or New York but it is happening right here in Alabama and it's time we put a stop to that practice."
Allen said that children experiencing gender dysphoria are struggling with a psychological disorder and that they need therapeutic treatment from mental health professionals instead of medical intervention that would leave their bodies "permanently mutilated." 
"These children are suffering from a psychological disorder, just as someone who is suffering with bipolar disorder or schizophrenia but we treat those patients and try to help them. We should treat these psychological disorders as well."
In 2018, a policy statement from the American Academy of Pediatrics (AAP) said that:
"Transgender identities and diverse gender expressions do not constitute a mental disorder; 

Variations in gender identity and expression are normal aspects of human diversity, and binary definitions of gender do not always reflect emerging gender identities; 

Gender identity evolves as an interplay of biology, development, socialization, and culture; and

If a mental health issue exists, it most often stems from stigma and negative experiences rather than being intrinsic to the child"
The World Health Organization (WHO) announced in 2018 that it was removing "gender identity disorder" from its global manual of diagnoses and reclassify "gender identity disorder" as "gender incongruence," which is now listed under the sexual health chapter rather than the mental disorders chapter. 
In a 2018 interview, Dr. Lale Say, a reproductive health expert at the WHO, said that gender incongruence was removed from the list of mental health disorders because "we had a better understanding that this was not actually a mental health condition and leaving it there was causing stigma. So in order to reduce the stigma, while also ensuring access to necessary health interventions, this was placed in a different chapter."
In 2012, the American Psychiatric Association revised the Diagnostic and Statistical Manual of Mental Disorders (DSM) to remove the term "gender identity disorder" from the manual and add the term "gender dysphoria."
Allen's bill will be considered by the Alabama House of Representatives in the coming weeks.
Print this piece