Byrne: Alabama's economy will take off with signing of USMCA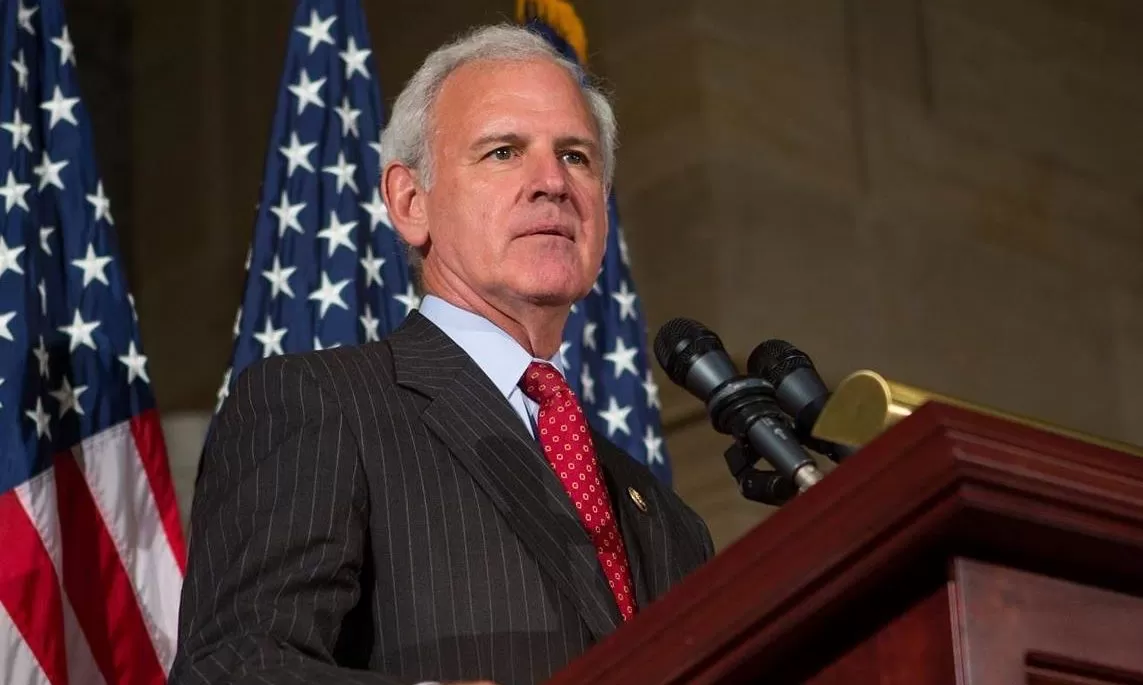 Wednesday, President Donald J. Trump (R) signed the United States-Mexico-Canada Agreement (USMCA) into law. U.S. Senate candidate Congressman Bradley Byrne, R-Montrose, said that the signing of the USMCA is a "cause for celebration" and that the "Alabama economy is primed to explode."
"Alabamians have cause for celebration with the passage of a new trade deal with Mexico and Canada that will deliver jobs and drive up wages from the Tennessee Valley to the Gulf Coast," Byrne said. "The USMCA is a major win for Alabama that replaces the flawed NAFTA and puts American workers first."
"With our expanding Port of Mobile and vibrant automobile manufacturing, agriculture, steel, energy and high-tech sectors, Alabama's economy is primed to explode," Byrne added. "President Trump and his administration deserve great credit for getting a deal done that many said was unachievable."
Congressman Byrne voted for the USMCA on December 19, 2019.
President Trump made renegotiating trade deals a major part of his 2016 campaign.
"I'm not a big fan of tariffs. So, when the president imposed tariffs as leverage in world trade talks, I was skeptical," U.S. Senator Chuck Grassley, R-Iowa, wrote in the Des Moines Register. "And yet, here we are starting the fourth year of his presidency and President Trump has succeeded in securing two major trade agreements that are good for America and good for Iowa."
Last week in Davos, Switzerland Pres. Trump celebrated his economic accomplishments as President.
"Since my election, America has gained over 7 million new jobs," Trump said. "The unemployment rate is now the lowest in over half a century. The average unemployment rate for my administration is the lowest of any U.S. President in recorded history."
"Unemployment rates among African American, Hispanic American, Asian Americans has reached a record low in the history of our country," Trump continued. "The lowest. African American youth unemployment has reached the lowest in the history of our country. So proud of that. African American poverty numbers have plummeted to their lowest rate ever recorded. Doing really well. Unemployment rate for women has reached the lowest level in almost 70 years. And the veterans unemployment rate dropped to a record low. Unemployment rate for disabled Americans has reached its all-time record low also." "Workers without a high school diploma have received the — and achieved the lowest unemployment rate ever in recorded history."
"A record number of young Americans are now employed," the President said. "We have the highest number of people working in our country that we've ever had before. We've never had anything even close. We're almost up to 160 million. And we've lifted 10 million people off of welfare." "The U.S. stock markets have soared and they've reached the highest point that they've ever, ever had. We've made at least $19 trillion, in terms of wealth — in terms of wealth creation for our country, beyond the stock markets."
Larry Kudlow is the Director of the National Council of Economic Advisors.
"I think the President's trade deals have inspired a lot of confidence among large and small businesses, and I think it's going to add at least a half a point to GDP this year," predicted Director Kudlow in Davos. "I think we're going to be moving into the 3 percent zone. We still have to cope with the slowdown in Boeing. We'll see how that plays out. But I think USMCA and the China deals are going to add a lot to growth this year and the years ahead."
Byrne is running for the U.S. Senate seat currently held by Doug Jones, D-Alabama.
Governor announces auto supplier IAC plans Alabama expansion
IAC is committing $34.3 million in new capital investment to expand its new manufacturing facility located in Tuscaloosa County.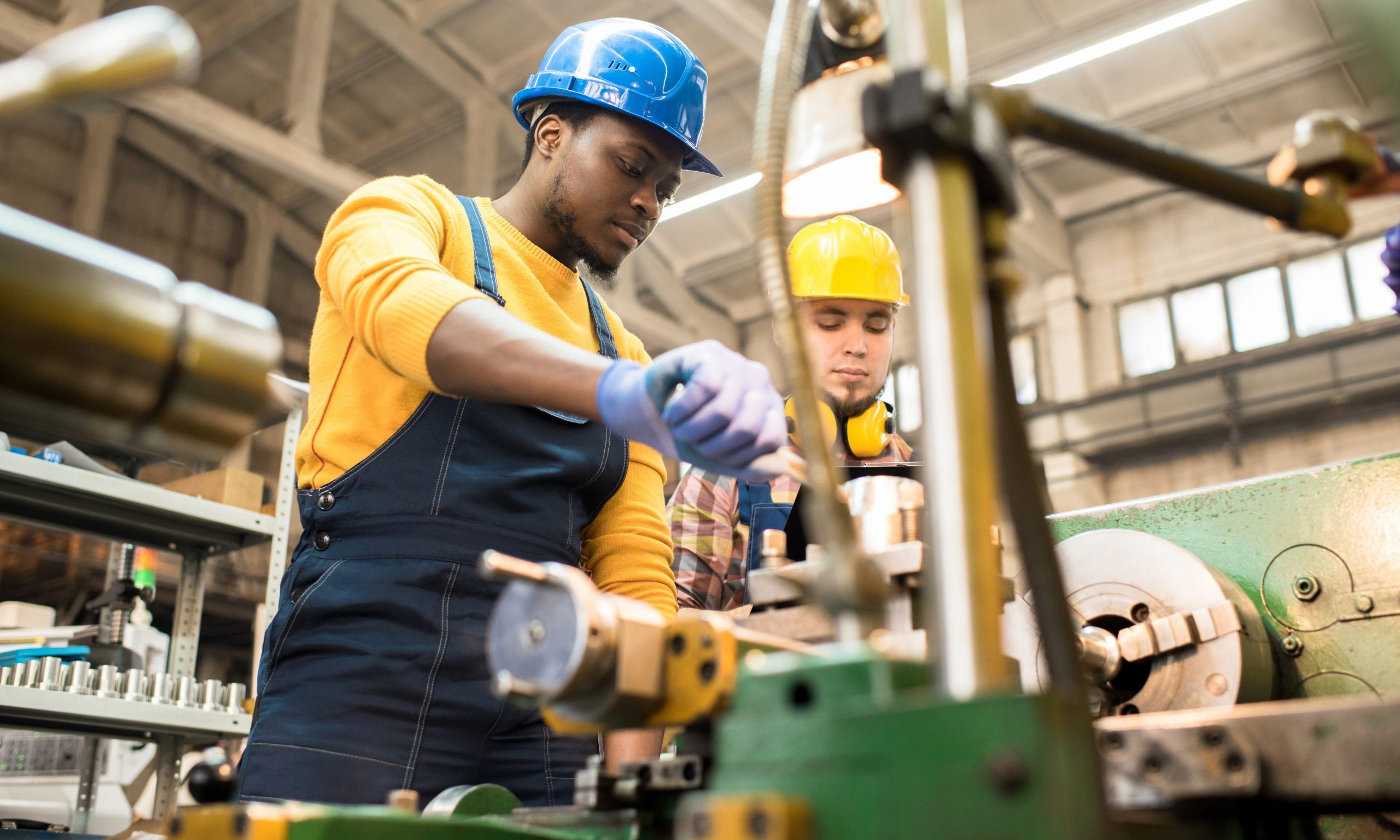 Gov. Kay Ivey announced Monday that International Automotive Components Group North America Inc. plans to invest over $55.9 million in expansion projects that will create 182 jobs at two Alabama facilities.
"International Automotive Components is a leading global auto supplier, and I am pleased that this world-class company is growing significantly in Alabama and creating good jobs in Cottondale and Anniston," Ivey said. "IAC's growth plans show that Alabama's dynamic auto industry continues to expand despite today's challenging environment."
Nick Skwiat is the executive vice president and president of IAC North America.
"Alabama was the logical choice due to its skilled workforce and proximity to the customer," Skwiat said. "We are excited to see the continued growth of the automotive industry in Alabama and we plan to grow right along with it. We thank the Governor and Secretary Canfield for their leadership in this sector."
IAC is committing $34.3 million in new capital investment to expand its new manufacturing facility located in Tuscaloosa County. This facility will produce door panels and overhead systems for original equipment manufacturers. That project will create 119 jobs at the production site in Cottondale.
IAC also plans to invest $21.6 million at its manufacturing facility located in the former Fort McClellan in Anniston. That East Alabama project will create another 63 jobs.
This project builds on a milestone 2014 expansion that doubled the size of the Calhoun County facility. There IAC manufactures automotive interior components and systems. Key components produced at the Anniston plant include door panels, trim systems and instrument panels for original equipment manufacturers.
IAC Group is a leading global supplier of innovative and sustainable instrument panels, consoles, door panels, overhead systems, bumper fascias and exterior ornamentation for original equipment manufacturers.
IAC is headquartered in Luxembourg and has more than 18,000 employees at 67 locations in 17 countries. The company operates manufacturing facilities in eight U.S. states.
"With operations around the globe, IAC is the kind of high-performance company that we want in Alabama's auto supply chain to help fuel sustainable growth," said Alabama Commerce Secretary Greg Canfield. "We look forward to working with IAC and facilitating its future growth in this strategic industrial sector."
Danielle Winningham is the executive director of the Tuscaloosa County Industrial Development Authority.
"International Automotive Components is a valued part of Tuscaloosa County's automotive sector," Winningham said. "We are grateful for IAC's investment in our community and the career opportunities available to our area workforce as a result of their investment."
"The City of Anniston is excited that IAC has made the decision to expand here. I have enjoyed working with the leadership at IAC, the Calhoun County EDC, and the state of Alabama to get this project finalized," said Anniston Mayor Jack Draper. "This is even further evidence that Anniston is indeed open for business."
Only Michigan has more automobile manufacturing jobs than the state of Alabama. Honda, Mercedes, Hyundai, Polaris, Toyota and soon Mazda all have major automobile assembly plants in the state of Alabama.