Opinion | Governor's Study Group on Criminal Justice Policy yields positive recommendations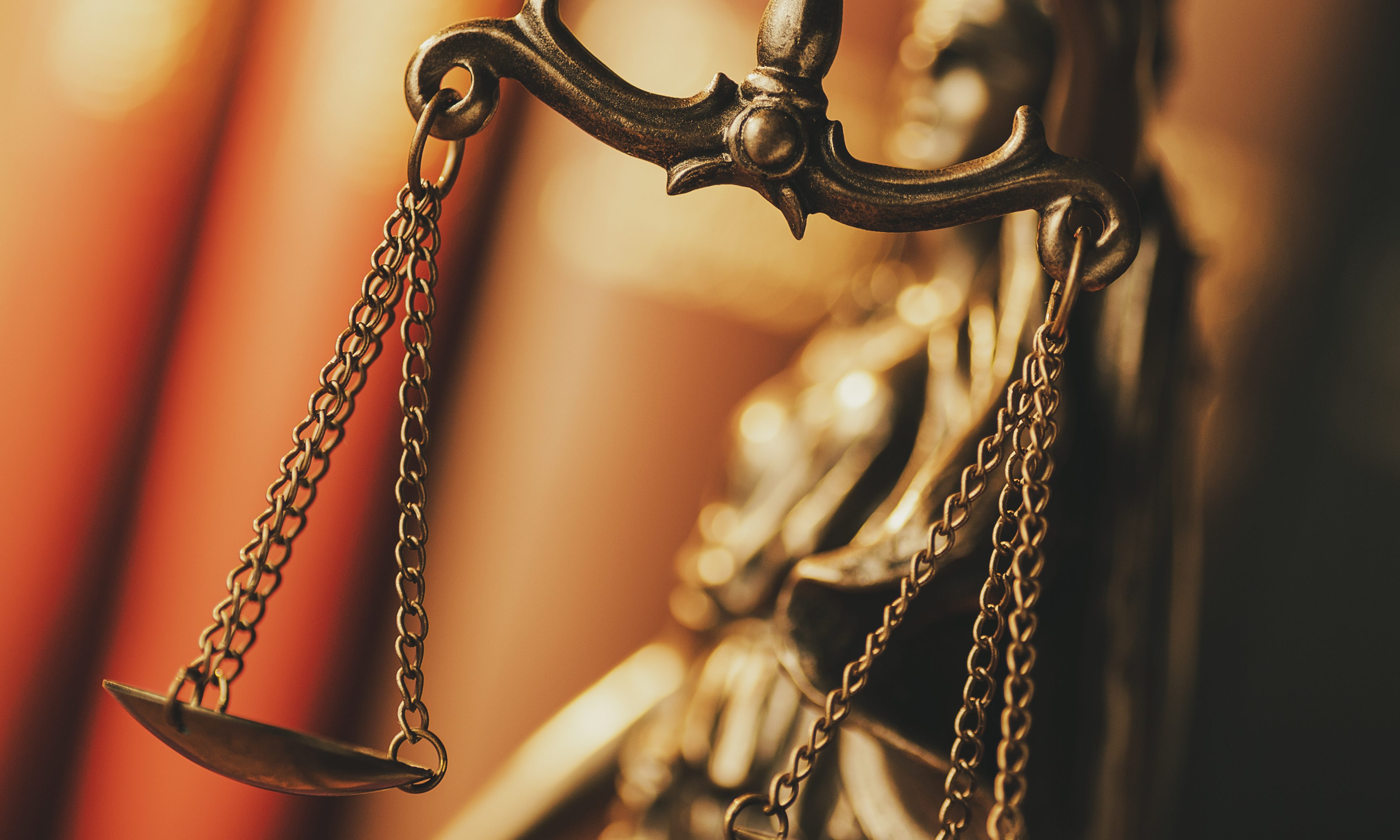 It should come as no surprise, that our state is in need of serious criminal justice reform. In July, Governor Kay Ivey established a Study Group on Criminal Justice Policy, and it has been an honor to serve as chair and her representative on her behalf as we seek solutions for the complex issues facing our state.
In the ensuing seven months, our Study Group has diligently pursued the task the governor set out before us – researching policies and programs the state of Alabama might implement to ensure the long‑term sustainability of our prison system without jeopardizing public safety.
We have heard from over thirty speakers—including a former inmate who told a heartbreaking, yet hopeful story of redemption; faith‑based and secular advocacy organizations who have relentlessly helped incarcerated people find new lives both behind and beyond the walls of prison; and government officials from every branch and level of government looking for holistic solutions to our state's complex problems. Along with these various presentations, we have also received and reviewed almost nine‑hundred pages of submitted materials.
By the time our Study Group convened for its first meeting in July, Governor Ivey's administration had already begun taking steps to address the long‑standing challenges facing our prison system. But the fact remains: these challenges are exceedingly complex. They run the gamut from more conventional issues, such as the elimination of contraband weapons and drugs, to more complex issues, such as recruiting and retaining staff and confronting factors that contribute to the size of the inmate population.
I acknowledge that I heard the views of nay-sayers who doubted the Study Group would bring forth significant and meaningful proposals for change.  However, due to the efforts of my colleagues, especially our very impressive legislative members from both sides of the aisle, this report will prove the doubters wrong as it sets forth significant answers to these concerns; it offers solutions that are not just possible, they are within our grasp. While my report outlines many recommendations, the broadest areas of consensus are in rehabilitation and reduction of recidivism. If our group succeeds in its mission in this area, the number of inmates coming back into the Alabama Department of Corrections (ADOC) facilities will be reduced, thus lowering the burden on the system, reducing costs to the taxpayers and increasing public safety.
Meaningful Examples¼
First and foremost, there is complete agreement that the Legislature should take a more active role in assisting ADOC in its mission to improve correctional facilities across the state. ADOC should report information to the Legislative Prison Oversight Committee; thereby allowing lawmakers to make informed decisions regarding policies that will help improve conditions within our state's many facilities. This transparency, in combination with an increase to the ADOC budget to hire more officers and increase safety mechanisms for inmates and staff, including measures to interrupt the flow of contraband, will dramatically improve the state of our correctional institutions.
Bennet Wright, Executive Director of the Alabama Sentencing Commission, gave an insightful presentation to the group regarding the current demographics of the prison population, previous sentencing changes, and the complexities of sentencing laws in the state of Alabama. While proposals for sentencing changes will not effectuate a major drop in the prison population, they are rooted in prudence and fairness that can cause meaningful change.
For example, a formerly incarcerated man who now ministers to those in prison and out after release spoke at our December meeting about his experience as someone who was directly affected by the complexities within our criminal justice system. Through a now repealed statutory remedy he was able to have his sentenced reduced so he could return to society. Since his release he has led a ministry that helps inmates and those who have been released to find faith and regain a sense of purpose. Unfortunately, this remedy was repealed in 2015.  While its reinstatement may not affect a significant number of inmates, it is our belief that it should again be available.
As evidenced by my report, our group had the most enthusiastic consensus regarding support for rehabilitation and reducing recidivism. As an example, Ingram State Technical College, is the only college in the country that exclusively serves an incarcerated population, requires more funding to expand its much needed workforce training programs. Providing those who are incarcerated the ability to participate in training of skills and, in turn, matching them with a job is essential to ensure they are successful post‑release. 
A separate concern relates to the need to incentivize inmates with the possibility of an early release if they maintain good disciplinary records and complete job‑training courses and receive workforce certifications. Finally, our state must give statutory authority to ADOC so that it can provide identification to inmates upon release which will assist in a successful re‑entry.
We realize that these recommendations will not solve all of the longstanding challenges facing Alabama's criminal justice system in one legislative session or one year. Nevertheless, I am confident that the work of my colleagues will stand as a great starting point to build on the Ivey Administration's existing efforts and commit this State to a course of action that will ensure the long‑term sustainability of our prison system while also enhancing public safety.
The time for action is now.  We dare not abide by a status quo that risks the potential for costly and disruptive intervention by federal authorities.
Champ Lyons, Jr. is a former Associate Justice of the Alabama Supreme Court (1998‑2011).  He is a graduate of Harvard College and the University of Alabama School of Law.
Opinion | Hearings give public opportunity to weigh in on coal ash plans
ADEM will make sure the closure and cleanup of the coal ash sites will be done in a way that will protect the state's land and water resources now and in the future.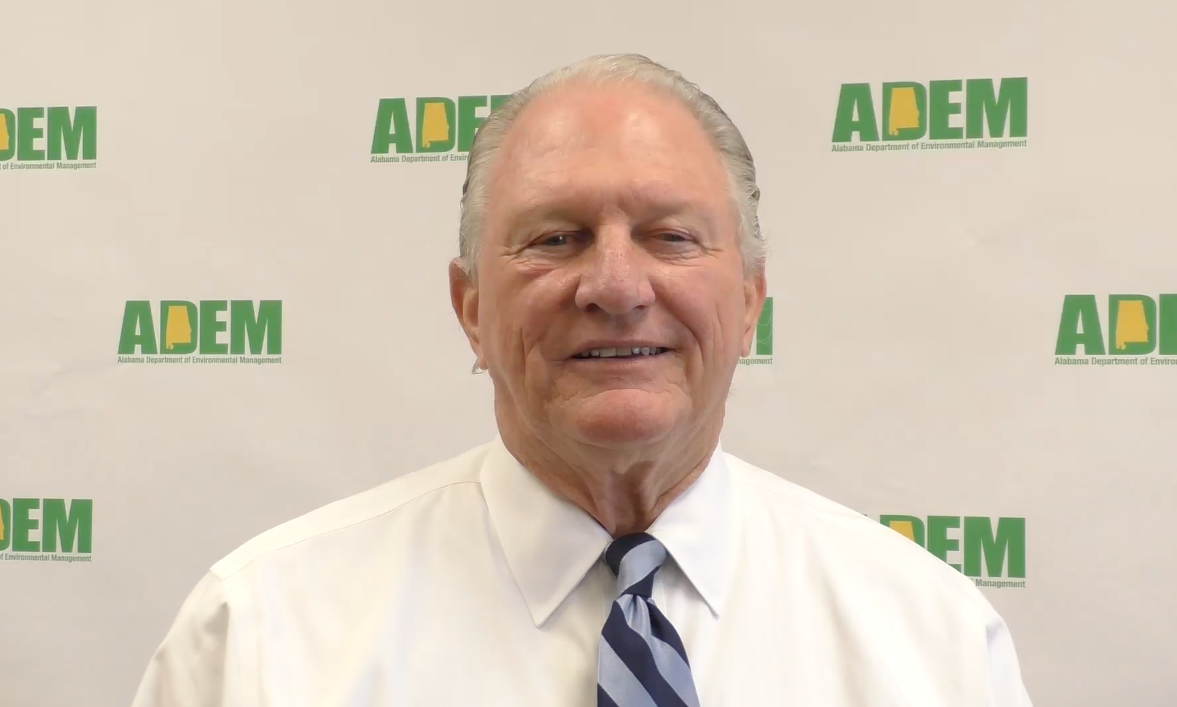 The mission of the Alabama Department of Environmental Management is to ensure for all Alabamians "a safe, healthful and productive environment." It's a mission that ADEM and its nearly 600 employees take very seriously.
Ensuring a safe, healthful and productive environment means more than simply being the environmental cop, though that certainly is part of ADEM's job. When the Alabama Legislature passed legislation in 1982 that led to the creation of ADEM, lawmakers' intent was for the agency to promote public health and well-being.
The term "healthful" in ADEM's mission statement speaks directly to that. ADEM's work is to contribute to the health of Alabama's environment and the health of all Alabamians.
An example of that work is managing the process that will determine how coal combustion residuals (CCR) – or coal ash – are dealt with in a safe and effective manner. Managing CCR promotes a healthful environment by protecting our land and water.
On Oct. 20, ADEM will hold the first of a series of public hearings on permits drafted by ADEM to require electric utilities to safely close unlined coal ash ponds at their power plants and remediate any contaminated groundwater. The hearings, and the comment periods leading up to them, give the public the chance to provide ADEM input on the requirements in the draft permits.
To understand how we got to this point today, let's go back to Dec. 22, 2008, in Kingston, Tenn. On that frigid night, the containment dike surrounding massive ponds holding decades worth of CCR produced by the coal-burning TVA power plant collapsed, spilling more than a billion gallons of coal ash sludge into the Emory River and onto 300 acres of land.
That spill drew the attention of regulators and the nation to the issue of coal ash storage, for which there was little regulation at the time. It also started the U.S. Environmental Protection Agency on the road to adopting a federal CCR rule, which took effect in 2015. The Alabama Environmental Management Commission approved a state CCR rule in 2018, patterned after the EPA rule.
The rules address two primary issues: closing coal ash ponds to avoid threats of spills into waterways or onto land, and preventing and cleaning up groundwater contamination from arsenic, mercury, lead and other hazardous elements that may leach from the coal ash.
Both the EPA and state rules give the electric utility operators two options in closing the ash ponds. One allowable method is to excavate the millions of tons of coal ash and either move the coal ash to a lined landfill or find an approved beneficial use for the ash. The other is to cap in place, where an impervious cover, or cap, is placed over the ash impoundment. Both methods have been used successfully for decades to close some of the most contaminated sites in the nation.
It must be emphasized that the closure method selection is made by the utilities, as allowed by both federal and state rules. Alabama Power, TVA and PowerSouth all elected to utilize the cap-in-place option.
The permits will also set out the steps to be taken to clean up contaminated groundwater caused by the coal ash ponds. ADEM's job, in its environmental oversight role, is to ensure the closure and groundwater remediation plans proposed by the utilities and included in the permits meet federal and state standards and protect both waterways and groundwater. The permits provide for regular monitoring to confirm the closure and cleanup plans are being implemented as required. If necessary, the plans will be adjusted to ensure the intended results are being achieved.
Currently, ADEM has scheduled public hearings on the permits for three Alabama Power plants. The first is Oct. 20 for Plant Miller in Jefferson County, followed by Oct. 22 for Plant Greene County and Oct. 29 for Plant Gadsden in Etowah County. Permits for the other five sites in Alabama are in development, and hearings will be scheduled when they are complete.
The purpose of these hearings is to allow the public, including nearby residents, environmental groups and others, opportunities to weigh in on the proposed permits. This past summer, Alabama Power, TVA and PowerSouth held informational meetings in the communities where their affected plants are located to explain their proposed groundwater cleanup plans(including the CCR unit closure component) and answer residents' questions.
The draft permits, the hearings' dates, locations and times and other information are available on ADEM's website, www.adem.alabama.gov. The public can also mail or email comments related to the permits, including the closure plans and groundwater remediation plans, directly to ADEM during the proposed permits' 35-day minimum comment periods, which will run one week past the date of the public hearings. Those comments will be considered in the decisions to issue the permits, and ADEM will provide a response to each issue raised.
For maximum protection of the environment, ADEM encouraged the power companies to go beyond the minimum requirements of the state and federal CCR rules. ADEM's scientists and engineers who analyzed the plans through an exhaustive review and revision process determined the final plans provide the environmental protections Alabamians expect and deserve. But we want to hear from the public.
Certainly, there are pros and cons of each option in closing the coal ash ponds. The daunting task of cleaning up contaminated groundwater will be undertaken regardless of which closure method is utilized. As one opinion writer recently said, there is no easy answer to the coal ash problem. But this is a matter we cannot duck. We must deal with our coal combustion residuals – by EPA requirement and for the sake of our environment.
Here's what you can count on from your state agency charged with protecting your environment. ADEM will make sure the closure and cleanup of the coal ash sites will be done in a way that will protect the state's land and water resources now and in the future.
Ensuring that is our mission.