Republicans appear to have votes to block witnesses, end impeachment trial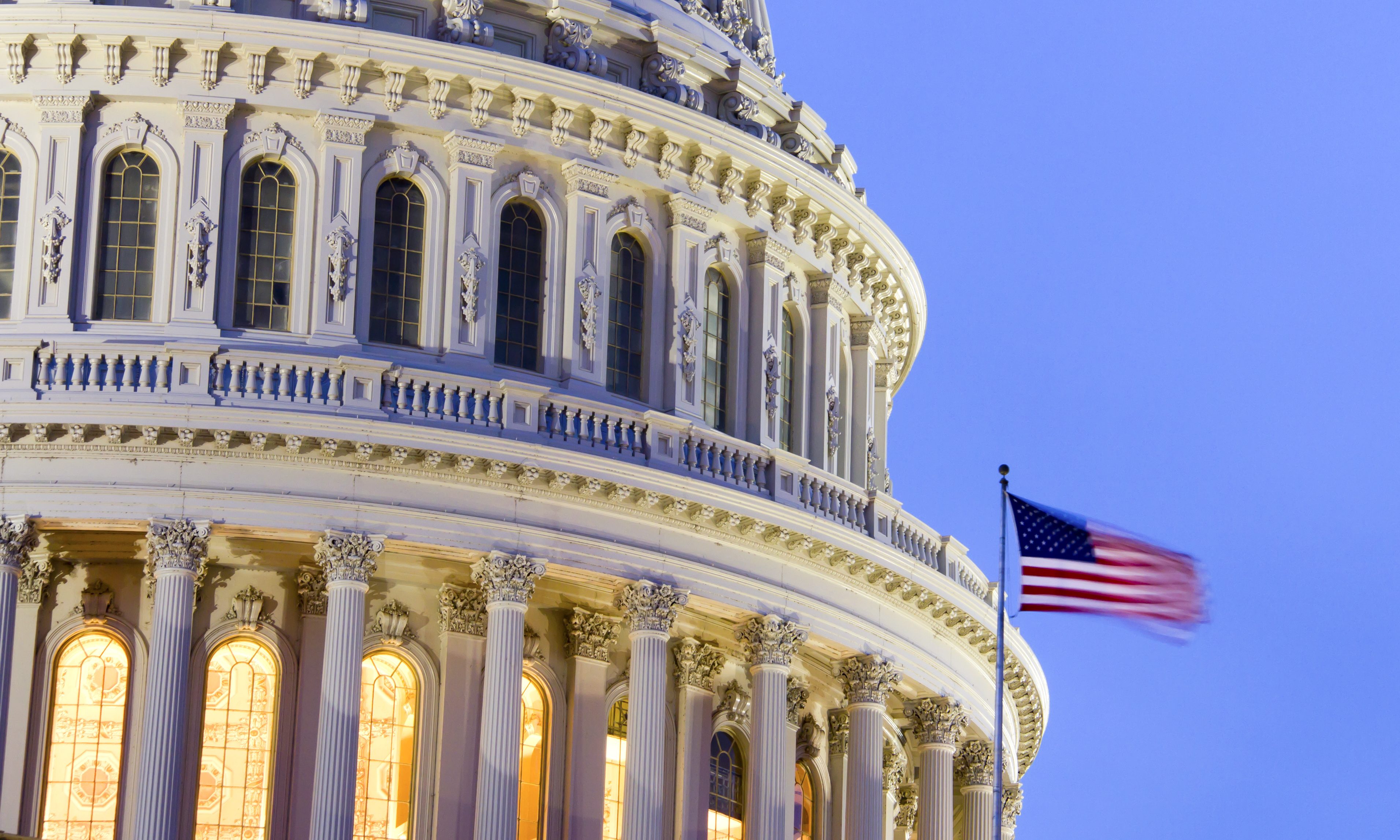 Late Thursday, U.S. Senator Lamar Alexander, R-Tennessee, announced that he would not support a resolution calling for witnesses to be called in the Senate impeachment trial of President Donald J. Trump (R).
Sen. Lamar Alexander, R-Tenn., made the announcement ahead of Friday's expected vote on the resolution.
"I worked with other senators to make sure that we have the right to ask for more documents and witnesses, but there is no need for more evidence to prove something that has already been proven and that does not meet the United States Constitution's high bar for an impeachable offense," he said in a statement.
Alexander is believed to be the key swing vote that will allow Republicans to defeat the motion to call witnesses and allow for the introduction of new evidence not called for in the House investigation. That vote is expected today. The acquittal of President Donald J. Trump (R) is expected to inevitably follow that vote. If witnesses are allowed this trial could drag on for weeks.
Senator Richard Shelby, R-Alabama, is expected to vote with the GOP to bar witnesses and move on to acquittal. Doug Jones, D-Alabama, is expected to vote with the Democrats on the witness issue.
The Democratic House managers want to be able to call witnesses, particularly former National Security Advisor John Bolton. Bolton has reportedly written in his unreleased tell-all book that Trump withheld military aid to the Ukraine to force the country to investigate former Vice President Joe Biden (D) and his son Hunter Biden and their dealings with Ukraine while Biden was the Vice President. House Democrats claim that that constituted an impeachable abuse of power.
Trump Victory National Finance Committee member former State Representative Perry O. Hooper Jr., R-Montgomery, told the Alabama Political Reporter that this was a huge win for the President's defense team.
"Thank you Senator Lamar Alexander for standing up for President Donald J. Trump," Hooper said. "Senator Alexander's vote to not have additional witnesses kills the motion. For the motion to pass it would need 51 votes. The vote was 50:50."
Alexander's vote is believed to be the key swing vote that will allow the motion to carry. That vote is expected today. The acquittal of President Donald J. Trump (R) is expected to inevitably follow that vote.
"Finally the vote for acquittal will come soon and Congress will get back to work implementing the Trump agenda – infrastructure, immigration reform and affordable healthcare," Hooper told APR.
Hooper called for Senators who are Democratic candidates for President of the United States to recuse themselves from voting on Trump's guilt as they have a conflict of interest.
"The Democrats have a big problem on their hands," Hooper said. "Senators. Elizabeth Warren of Massachusetts, Bernie Sanders of Vermont, Amy Klobuchar of Minnesota and Michael Bennet of Colorado are all running for the Democratic Party nomination for president. How could these individuals have any hope of impartiality when their vote would influence the 2020 election by removing their biggest political opponent?"
Trump is the third President of the United States to be impeached. No President has ever been convicted of anything by the Senate. Trump was impeached by the smallest margin in American history. Alexander Hamilton warned of partisan impeachment in Federalist 65.
Original reporting by the Washington Post and NBC News contributed to this report.
Plaintiffs ask for panel of judges to reconsider ruling on Alabama voter ID law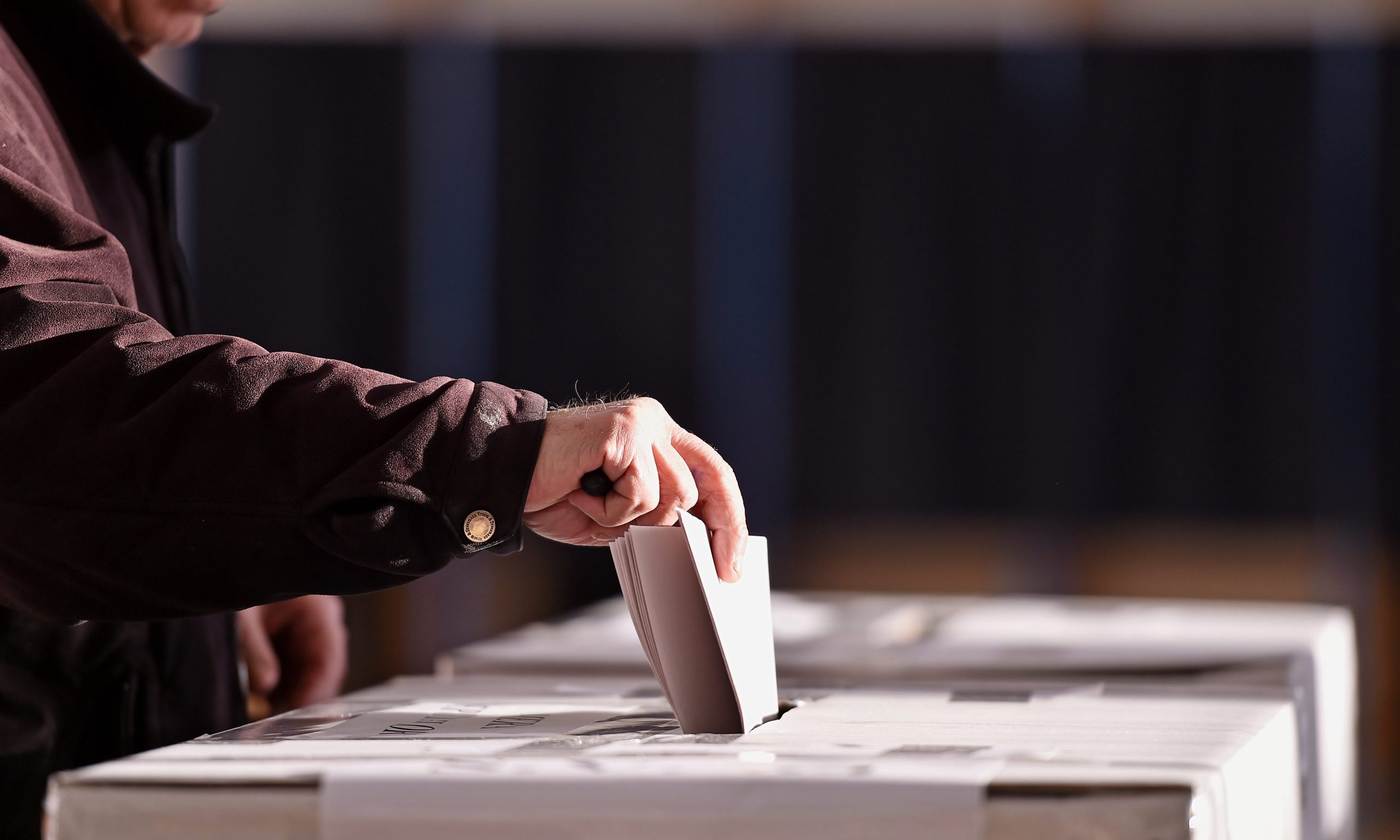 Plaintiffs suing Alabama Secretary of State John Merrill alleging the state's voter ID law discriminates against minorities on Monday asked a panel of judges to reconsider an appeals court decision that affirmed the law. 
The NAACP Legal Defense and Educational Fund on Monday filed a petition Monday asking that all of the judges on the Eleventh Circuit Court of Appeals reconsider the July 21 decision by a panel of three judges that fell 2-1 in favor of the state's voter ID law. 
The 2011 law requires voters in Alabama to show a valid, government-issued photo ID to vote. The NAACP, Greater Birmingham Ministries and several minority voters sued, arguing that lawmakers knowingly crafted the law to prevent Black people and other minorities, who are less likely to have such photo IDs, from voting. 
The three-judge panel of the 11th Circuit Court of Appeals in its July 21 opinion found that the burden of Alabama's voter ID law is minimal, and does not"violate the Fourteenth and Fifteenth Amendments of the Constitution, nor does it violate the Voting Rights Act."
Merrill has argued that the state's voter ID law is meant to deter in-person voting fraud and that the state makes available mobile photo ID units able to provide voters with the necessary IDs.
District Judge Darrin Gayles in his dissenting opinion wrote that voter fraud in Alabama is rare, and that "while there have been some limited cases of absentee voter fraud, in-person voter fraud is virtually non-existent."
Gayles wrote that Merrill presented evidence of just two instances of in-person voter fraud in Alabama's history.
"Despite the lack of in-person voter fraud, Secretary Merrill claims Alabama enacted the Photo ID Law to combat voter fraud and to restore confidence in elections — a dubious position in light of the facts," Gayles wrote.
Gayles noted that former State Sen. Larry Dixon, R-Montgomery, before his retirement in 2010, sponsored similar voter ID bills.
"During this time, Senator Dixon made repeated comments linking photo identification legislation to race, including 'the fact you don't have to show an ID is very beneficial to the Black power structure and the rest of the Democrats' and that voting without photo identification 'benefits Black elected leaders, and that's why they're opposed to it,'" Gayles wrote in his dissenting opinion.
"It is clear from the statements of the legislators who enacted Alabama's photo ID law that they passed it for the unconstitutional purpose of discriminating against voters of color," said LDF senior counsel Natasha Merle in a statement Monday. "As long as this law is intact, Black and Latinx Alabamians will continue to be disproportionately excluded from the state's electoral process."
Attorneys in the filing Monday told the court that "roughly 118,000 Alabamians lack qualifying photo ID, and Black and Latinx voters are twice as likely to lack qualifying ID as compared to white voters. Given this evidence, a trial was required to determine whether HB19 violates the Fourteenth and Fifteenth Amendments."