Jones urges Trump Administration to address unsafe radon levels in public housing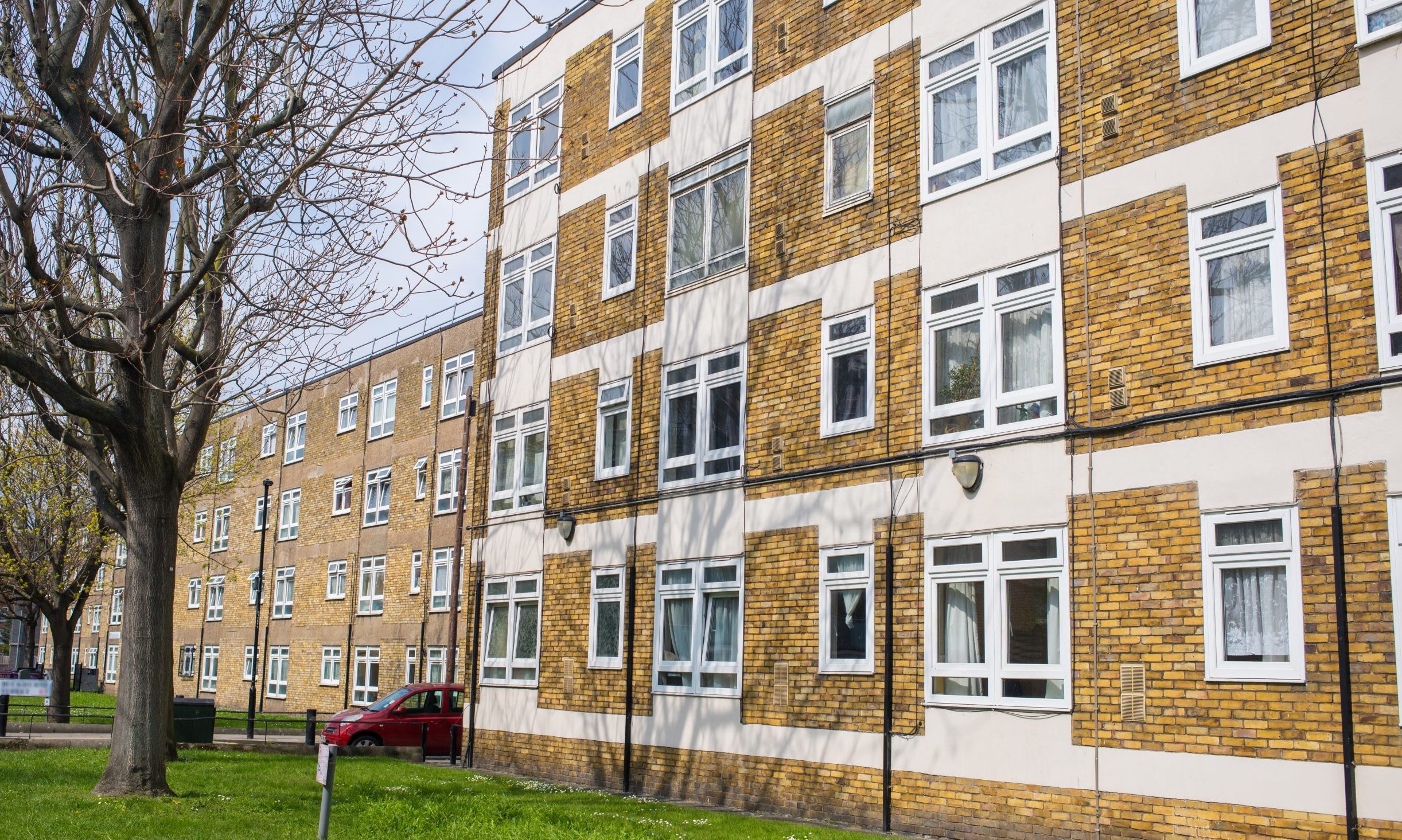 On Wednesday, U.S. Senator Doug Jones, D-Alabama, joined a growing number of federal lawmakers in urging the Trump administration to address reports of hazardous levels of radon in public housing in Huntsville. 
Jones sent a letter to U.S. Department of Housing and Urban Development (HUD) Secretary Ben Carson, citing an investigation conducted by AL.com and The Oregonian/OregonLive reporters that found high levels of the radioactive gas radon in that three apartments in Butler Terrace Addition in Huntsville had "an average level of radioactivity above the level that radon contractors say calls for specialized ventilation systems to remove it," while two others in the same development were found to be above the federal standard for radon.
In the letter, Jones requested that funds be requested for the president's 2021 fiscal year budget to sufficiently test for and mitigate high radon levels in federally subsidized housing. 
"Given the troubling results of this investigation, HUD should make every effort to ensure public housing across the country is tested for radon and, if found, also mitigated expeditiously," Jones said in the letter. "HUD must ensure Americans living in federally subsidized housing are free from the risks posed by high radon levels."
Radon is the second-leading cause of lung cancer in America after smoking and is estimated to kill over 20,000 people annually, according to the U.S. Environmental Protection Agency. 
Radon is a naturally occurring gas in rocks, soil, and groundwater that cannot be seen, smelled or tasted, making it easy to go unnoticed. Exposure to radon occurs primarily from breathing in radon that has comes in through cracks and gaps in buildings, including homes. 
HUD does not currently require testing for radon levels, even though Congress ordered the organization in 1988 to write a policy to ensure that public housing tenants "are not exposed to hazardous levels of radon." However, HUD leaders never wrote the policy, even though the organization recommended in 2013 that they "strongly encourage" local housing authorities to test for high levels of exposure to radon. The investigation found that HUD did not test any apartments in the five years following their own recommendation.
Carson spoke publicly about the issue in an interview on Thursday, saying that it is not a HUD's responsibility to follow up on these reports and that state regulations in place that local housing authorities should follow. However, he also suggested that HUD would ensure radon testing is done by local housing authorities by making it part of the inspection process, called the Real Estate Assessment Center or REAC.
Sewell votes in favor of National Apprenticeship Act
The bill would invest more than $3.5 billion to create nearly one million new apprenticeship opportunities.
Congresswoman Terri Sewell, D-Alabama, last week voted in favor of the National Apprenticeship Act, legislation to reauthorize the National Apprenticeship Act for the first time since its enactment in 1937.
The new National Apprenticeship Act will create one million new apprenticeship opportunities over the next five years. Registered apprenticeships provide workers with paid, on-the-job training, and are the nation's most successful federal workforce training program.
"As a long-time supporter of expanding registered apprenticeships, I am thrilled to support today's legislation to provide 1 million new apprenticeship opportunities over five years," Sewell said. "Our Nation is facing the worst economic downturn since the Great Depression and estimates show that more than 7 million of the pandemic's job losses will be permanent. We need bold investments like those in the National Apprenticeship Act to accelerate the economy and help get the American people back to work in stable, good-paying jobs of the future."
The bill invests more than $3.5 billion over the next five years.
The act establishes a $400 million grant program to support the expansion of apprenticeship opportunities, including pre-apprenticeships and youth apprenticeships, which will increase $100 million annually to reach $800 million by 2025.
The legislation also codifies and streamlines standards for registered apprenticeship, youth apprenticeship and pre-apprenticeship programs to make it easier for both apprentices and employers to participate in high-quality apprenticeships and codifies the Department of Labor's Office of Apprenticeship.
It directs the office to convene industry leaders, labor organizations, educators and others to expand apprenticeships into new occupations and sectors.
Supporters say the bill could yield $10.6 billion in net benefits to U.S. taxpayers in the form of increased tax revenue and decreased spending on public-assistance programs and unemployment insurance, and that nothing is more effective at breaking the cycle of poverty than a well-paying full-time job.
Sewell is about to enter her sixth term representing Alabama's 7th Congressional District.