McClendon introduces legislation to rein in gambling influence in state politics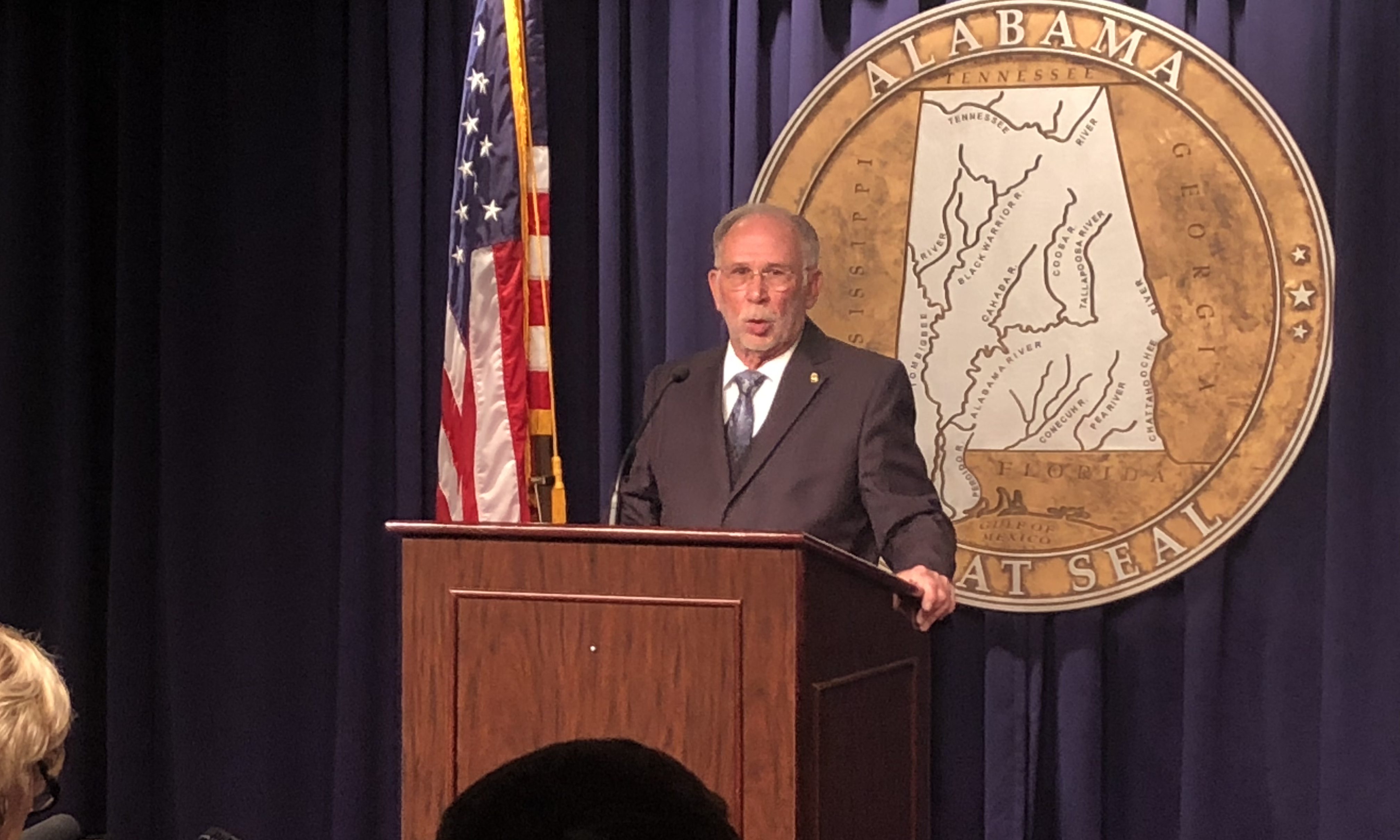 At a press conference earlier today, Sen. Jim McClendon, R-Springville, introduced legislation that prohibits gambling interests from giving money to candidates for the Legislature, the lieutenant governor, and the governor. It likewise bans candidates for those offices from accepting campaign contributions from gambling interests.
"The purpose of this legislation is to get things in Alabama back in balance," said McClendon. "There is a multibillion-dollar international corporation that has given hundreds of thousands of dollars to Alabama senate candidates. This corporation owns casinos in three countries, three states, and has four locations in Alabama and they want more."
McClendon was clearly referencing the Poarch Band of Creek Indians without mentioning its name. 
"No other entity in Alabama that has an interest in gambling, whether it be a lottery, electronic bingo, horseracing, or charity bingo, has amassed the buying power of this group," continued McClendon. "Any other competitor in Alabama is ill-equipped to compete."
Over the last decade, PCI has used cash resources from its billion-dollar gambling empire to give millions to political candidates, giving them unprecedented access to influential Republican members of the state legislature. 
McClendon points out that other states have legislation prohibiting or limiting contributions from those in the gambling industry to elected officials, candidates, or parties. These states included Indiana, Iowa, Kentucky, Louisiana, Michigan, Nebraska, New Jersey, and Virginia.
"Champions of campaign finance reform praise this reform as a necessity to curb excessive influence and corruption," said McClendon.
He also listed three persuasive reasons as to why such legislation is necessary and wise.  
"First, a state has a compelling interest in regulating gambling and protecting its citizens from the dangers associated with gambling. Secondly, a state has a compelling interest in preventing or attempting to prevent gambling entities from gaining influence over legislators or other political officials and thirdly, a state has a compelling interest in protecting the gambling entities themselves from being pressured into making such political contributions."
McClendon said he was not, "making claims of corruption," or "undue influence based on monetary contributions," but said the state offices holder should "be wary of the appearance of corruption" or "undue influence."
He also acknowledged that there is a possibility that some gambling entities or others might bring a legal challenge to the legislation but says there is precedent for such restrictions.
"There is precedence in Alabama for campaign contribution restrictions in Alabama," said McClendon. "Public utilities are banned from making political contributions to candidates for the Public Service Commission. No attempts were made to overthrow the legislation." He further stated, "There is precedence in Alabama for restrictions to be placed on advocacy groups that overstep their bounds."
He concluded the press conference saying, "Let there be no doubt about my intent in advocating for the passage of this bill. I emphatically state that the purpose of the bill is to limit the gambling industry's influence in the political process."
He also urged his fellow lawmakers to "realize that we are at a crossroads for our state. Now is the time to put a stop to this invasion of gambling dollars with such high propensity for corruption."
Opinion | For Coach Tub, no thinking required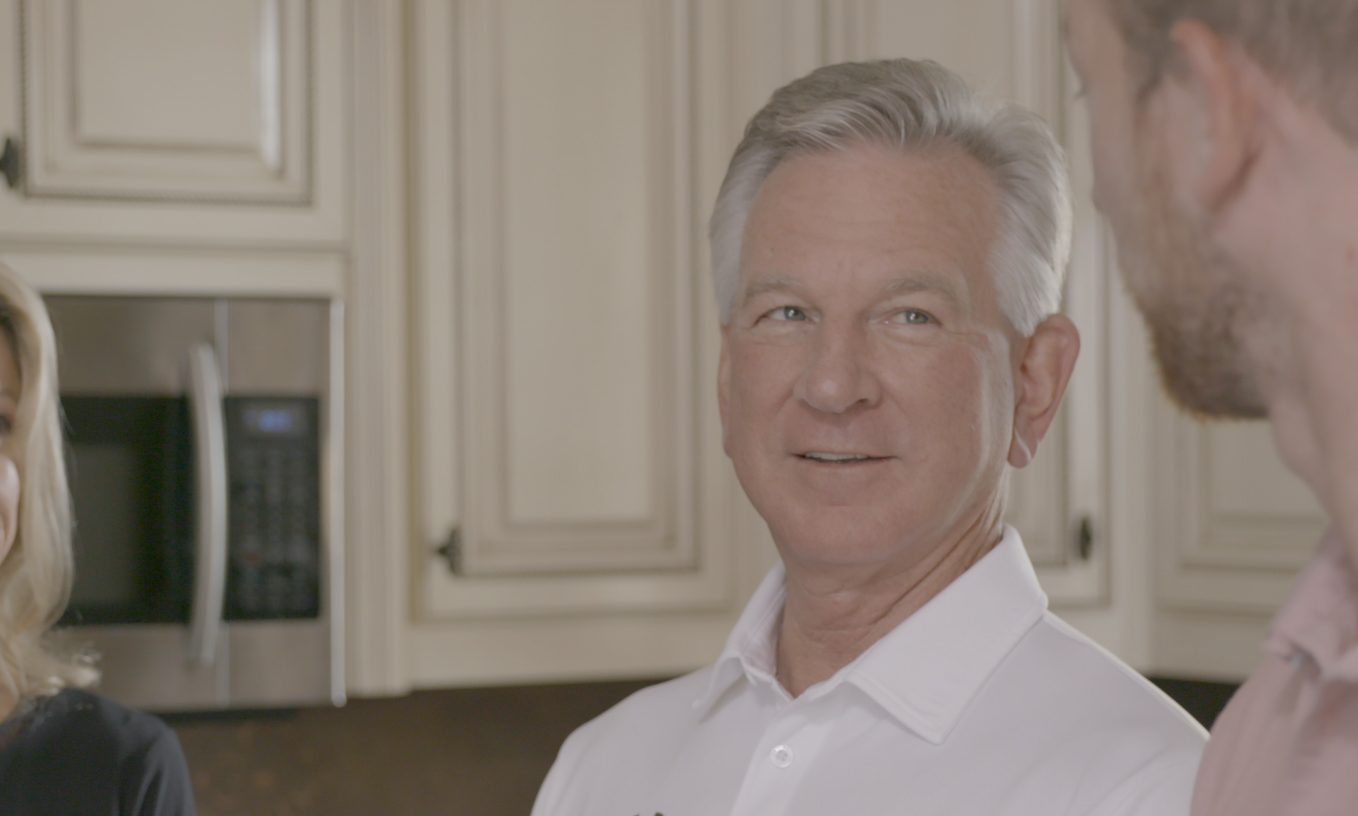 Has Tommy Tuberville ever had an original thought? It doesn't sound like it. Coach Tub basically spews Republican talking points and keeps his mouth firmly locked onto Donald Trump. He disrespects Alabama voters so much that he thinks that's all he needs to do to win a place in the U.S. Senate.
Tuberville recently addressed the St. Clair County Republican Party at its September meeting. As reported by APR, Tuberville is quoted as saying the following, and I'll offer a short rebuttal. I'm doing this because Tuberville is clearly afraid to death to debate his opponent, U.S. Sen. Doug Jones.
So here goes:
Tuberville: "America is about capitalism, not socialism. I think we are going to decide which direction we are going to go in the next few years."
Me: We decided which way we were going to go years ago, when the federal government started subsidies for oil and gas companies, farmers and other big industry and business. That, coach, is your so-called "socialism."
I'm not necessarily opposed to subsidies to boost business, depending on the cause, but I'm not going to let a dimwitted, know-nothing, mediocre, former football coach pretend we don't already have "socialism" in this country.  
What Tuberville really means is that he's against "socialism" like Medicare or Medicaid or Social Security or food assistance or health insurance. He's a millionaire already, so there's no need for him have empathy for or support a safety net for people who are less fortunate socially and economically. That's Tuberville's "socialism," and the Republican Party's "socialism," and Trump's "socialism."
That's a cruel, mean perspective that would cast aside the great majority of Americans for the rich (Tuberville, Trump) and connected and, where Trump is concerned, the fawning.
Tuberville: "I am not a Common Core guy. I believe in regular math. We need to get back to teaching history."
Me: I would love to ask Coach Tubby, one-on-one, exactly what he thinks "Common Core" is. I'll guarantee you he can't explain more than he already has. "I believe in regular math?" There is no other math. It's math. Does he think there's a math where 1+1=3? There isn't one. There are a variety of ways to teach math, but there's only math, not a "fake" math or a "Republican" math or a "Democratic" math or, God forbid, a "Socialist" math.
And when Coach Tommy said, "We need to get back to teaching history," one wonders if he's ever been into a classroom. We know more than a few of his former players weren't in many classrooms, if reports are correct. But they always played the game under his uninspired coaching.
Of course schools teach history.
The history Coach T. is talking about is Donald Trump's "white" history, the one we've been teaching in our schools forever. Not real history; you know, the one where the United States was founded as a slave-holding nation, where Native Americans were massacred and starved by the hundreds of thousands, where white supremacy was codified within our laws, where any color but white was subjugated. That history. The history that is finally fading away, so we can really see where we've been as a nation—so we know where, as a nation, we need to go.
Tuberville: Tuberville said he supports following the Constitution and appointing a replacement for Associate Justice Ruth Bader Ginsburg, who died Friday.
Me: Well, of course he does. Tuberville doesn't have an independent thought in his body, and Donnie told him this is what he's supposed to think. The big question: How much will a Senator Tuberville be able to function as a member of a minority party in the Senate — with no Papa Trump in the White House to tell him what to do?
Both scenarios are real possibilities, if not likelihoods.
There is no question that Doug Jones is far more qualified than Tuberville. Jones can work across the aisle, which will be vitally important if Democrats take control of the Senate. Jones has his own thoughts, which sometimes go against the Democratic Party's wishes. Jones is independent, smart and represents Alabama well.
Tuberville is a failed football coach who lives in Florida. That's about it.