Opinion | Remembering Alabama's first sit-in demonstration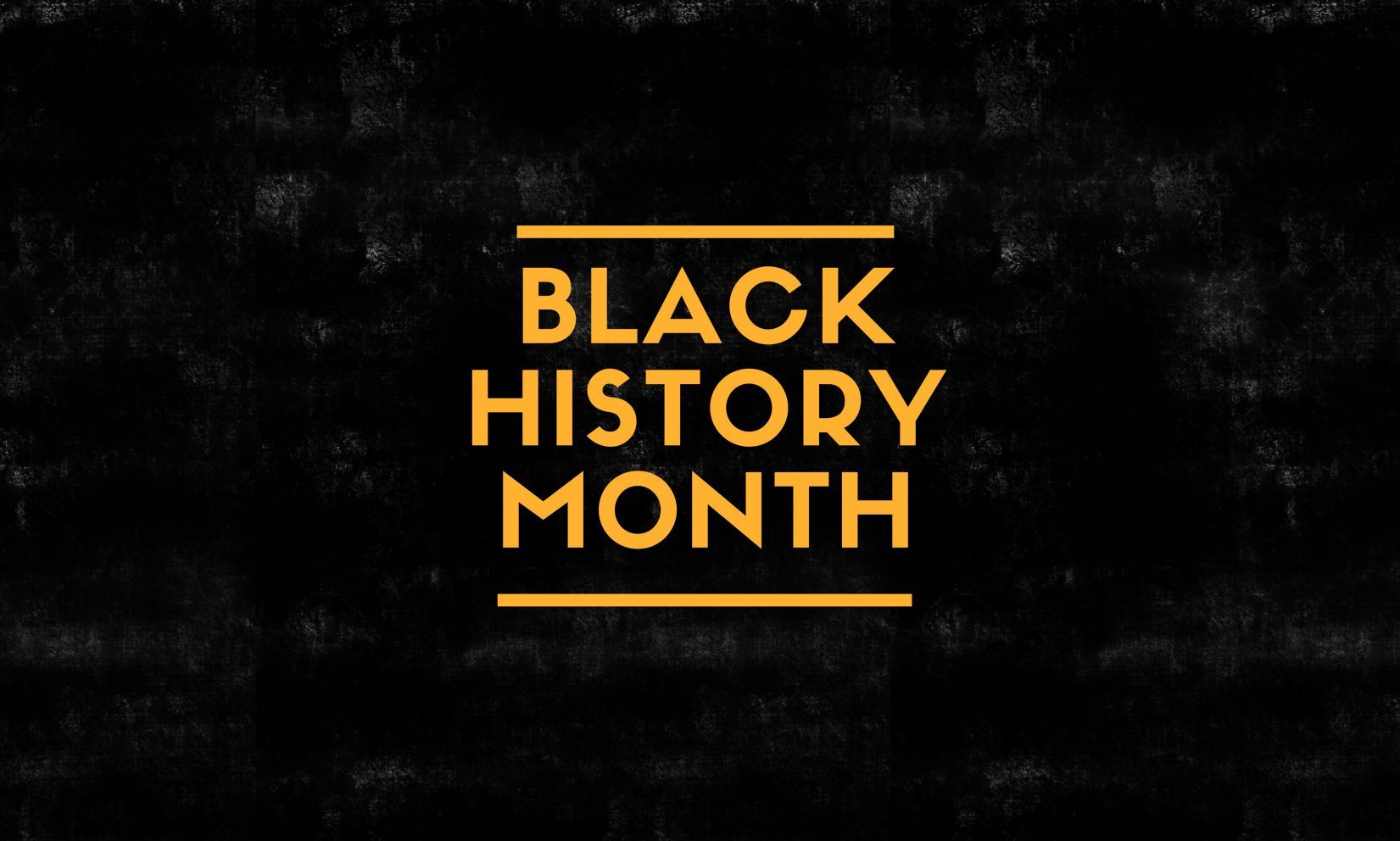 On February 25, 1960, approximately 32 Alabama State College students staged the state's first sit-in demonstration when a number of them occupied the cafeteria at the Montgomery County Courthouse for one hour.  For their insurgence, the Alabama State Board of Education expelled nine sit-in participants and placed twenty others on probation.  Six of the nine subsequently sued the College and State for violation of their due process rights in St. John Dixon v. The Alabama State Board of Education,186 F.Supp 945; 294 F. 2d 150 (1960).  This case was argued by Fred Gray, Sr. with the assistance of attorneys from the NAACP Legal Defense and Education Fund.  Federal Judge Frank M. Johnson, Jr. heard the case and ruled in favor of the State.  Johnson's ruling was overturned by the Fifth Circuit Court of Appeals.  St. John Dixon is now regarded as a landmark decision.
This month, Alabama State University is having a conference to commemorate the 60th Anniversary of the Montgomery County Courthouse sit-in.  But the conference will also focus on the aftermath of that student protest such as the purging of so-called disloyal faculty members.  On Monday, February 24, 2020, Attorney Fred Gray, Sr. will give the keynote that morning, and in the afternoon, the conference will feature the five living participants from the 1960 sit-in; namely, Mr. Joseph Peterson, Mr. Cornelius Benson, Mr. James McFadden, Dr. Joe Reed, and Mr. St. John Dixon.  The latter sought admission to San Jose State College in his home state of California, but the College denied his admission because Dixon was "dishonorably expelled" from Alabama State College.  Rumor had it that the presidents of California's public colleges made a secret pact to not admit any Black student expelled from a school in the South for a sit-in demonstration.
On Wednesday morning, February 26, 2020, the conference will hear from a panel on the need for the State to reconcile this history.  This panel will have Dr. Eric Mackey, Alabama State Superintendent of Education, Steven Reed, Mayor of Montgomery, Elton Dean, Sr., Chairman of the Montgomery County Commission, Nichelle Nix, Office of Governor Kay Ivey, an administrator of Alabama State University, and Fr. Manuel Williams, Resurrection Catholic Church.
Gov. John Patterson ordered the expulsion of the nine Alabama State College students without a hearing.  And while the State Board of Education expressed contrition for its decision in March 1960, Gov. John Patterson has not, nor has any subsequent Alabama governor.  As Dr. King opined at Holt Street Baptist Church on December 5,1955, "The hallmark of the Constitution is the right to protest for rights."
Or, as the "Statement by the Students of Alabama State College After Nine Students were expelled…" asked, 'Are we being punished because we believe in the Declaration of Independence … and the U. S. Supreme Court declaration that all men…should have equal rights and full and free access to public services?  If we are punished because of these beliefs, then we are guilty, for we do believe in democracy, justice and equality.  Our textbooks have taught us this.  Our education has prepared us for citizenship. If we are not allowed to function as citizens, then it is right to expel us from school…'
Print this piece
Opinion | State Sen. Will Barfoot should be highly commended
State Senator Will Barfoot should be highly commended, for sponsoring Senate Bill 105, in which military families, require school districts, operating magnet schools, to accept enrollment applications, for military children, where families have received transfer orders, to Alabama military installations.
Additionally, Sen. Barfoot (R) Pike Road is sponsoring Senate Bill 106, called the School Choice and Student Opportunity Act, formation of charter schools, on or near military installations, with focus on serving military dependents, authorized. Tenure for certificated teachers temporarily serving in charter schools are preserved.
Lt. Gov. Will Ainsworth, recently correctly stated that his goal is to "make Alabama the most military-friendly state, in the country."
Over one year ago, former President and Commander of Air University, Lt. Gen. Anthony Cotton, advised the public, that 56 percent of students attending the Air War College, were not bringing their families; due to a poorly performing local school system, that was under intervention, and take over status. Mandatory, federal laws, state that adequate, and sufficient education must be provided, to kids of military families, by the Local Education Agency, which is, the Montgomery Public School System.
Gov. Kay Ivey drafted, an outstanding tentative education initiative package, of ideas, by reaching out to Lt. Gen. Cotton, to ask the families at Maxwell-Gunter Air Force Base, to provide their list of wanted items. The Governor's directives to her staff, were very clear; provide the families at Maxwell-Gunter Air Force Base, with everything, they put, on their list.
The governor also ensured, former Secretary of Defense James Mattis, and former Chairman of the Joint Chiefs of Staff Gen. Joseph Dunford were notified. Emergency education funding was requested. Additionally, the acting Secretary of the Air Force Matthew Donovan, and the Chief of Staff Air Force Gen. David Goldfein were contacted.
Through Gov. Ivey reaching out to Lt. Gen. Cotton, the education committees were formed; with successful results. Currently, the military children at Maxwell-Gunter, are attending schools out of district, in counties such as Elmore, Autauga, and Pike Road City Schools, regardless if they live on base, or off base. Families living at the family camp; within recreational vehicles, may enroll their kids, in the on-base school. Faculty, professors and instructor kids, may enroll out of district.
It is critical that SB-105, and SB 106 pass, successfully, through the House and Senate.  Additionally, Gov. Ivey, Lt. Gov Ainsworth and Sen. Barfoot, are exactly right; on their current direction, and their proper and correct road, being travelled, due to the following reasons.
Today, the Montgomery Public School system, is still under intervention, and this education system, is not moving forward. Other military bases in Alabama, are facing similar situations, in which the Local Education Agencies, are not providing, adequate and sufficient education, outside the military base gates.
The on-base Maxwell-Gunter Elementary and Middle School, and its principal Mr. Paul Hernandez, have been deemed, Top-Notch School, and Top Principal, over recent years according to the Department of Defense Education Activity Americas.
I taught at Maxwell-Gunter, for two years, and I never had to send, one student to the office. The Parent Teacher Association at Maxwell-Gunter, is the best on the planet. I thought the parents were teachers. They are in the schools, from sun up, to sun down, helping to mold, and shape our next generation of airmen, wingmen, astronauts, scientists, doctors and future Air Force Academy cadets.
Many military parents, in private, are very concerned, their kids have the options, and opportunities to attend the very best schools, not the worst schools. Parents do not want their kids in unsafe environments, nor in class rooms, where the students are cursing at the teachers daily.
Over the years our Air Force Secretaries, Colonels and Generals, have spoiled us, by providing, the best of everything. Education is taken very seriously, within our military services. Our Air Force, and our Space Force, can't remain number one, throughout the world, without the best education, top training, most effective hardware, and fastest software systems.
At this juncture, the only adequate, safe and sufficient schools, that I see in Montgomery, are a few of the magnet schools, private schools, or home schooling. A new Military Magnet school on the military base, or near the base, would be awesome.
I would also highly suggest, that the appropriate standards, of the Military Magnet schools, be set at the same high standards, and the current top cultures, of the Department of Defense Education Activity for K-12. Due to their proven excellence in education, and their top-notch academic advancements. Many students at Maxwell-Gunter, are highly performing, and virtually mastering, robotics in grades, 6 through 8.
Therefore, we should commend, Gov. Ivey, Lt. Gov. Ainsworth, and Sen. Barfoot; and support them in their efforts, in making our state the most military friendly in the nation. Their initiatives, will provide, much needed assistance, not only for Maxwell-Gunter Air Force Base, but for all military installations in Alabama. Our ultimate goal is to attract military families to our Great State, and retain the current military families—not run them away.
This one, we must get right. Other states would Love to have our military families. Our state leaders are making sure, that we do everything, in our power to keep them. We can't let other states, out work us, nor out hustle us, through their better education and training systems.
Just as a matter of information, in working with Gov. Ivey, in an unofficial capacity over the years. A lot of top Department of Defense officials, and top Air Force and Space Force leaders, along with local Air Force leadership, such as Lt. Gen. Cotton, and  42nd ABW Commander Col. Patrick Carley; have been very gracious, in supporting Maxwell-Gunter families, and our regional communities, to ensure that we continue to have the best education, and training systems.
Our top Department of Defense, civilian and military leaders; and our Secretary of the Air Force Barbara Barrett, Chief of Staff Air Force Gen. David Goldfein, and Chief of Space Operations Gen. Jay Raymond, have always, had our Six, and we have always, had their Six. There is absolutely, no doubt about that!
Glenn Henry is retired from the U.S. Air Force. He has been a high school teacher and university adjunct professor. He has earned numerous IT Cisco certifications. He is a Certified Professional Ethical Hacker. He lives in Montgomery with his wife Teresa.
Print this piece