Pringle campaign announces grassroots leaders
Thursday, First Congressional District State Representative Chris Pringle, R-Mobile, announced a list of county grassroots leaders from across the district in support of his campaign. The team includes nearly 100 key leaders and growing.
"I'm humbled by the support of so many local conservatives who have joined the movement to send 'one of us' to Washington," said Pringle. "Our team of volunteers and grassroots leaders continue to work across the first district, spreading our winning message of conservative principles and Southwest Alabama values."
The Pringle Campaign will release videos of various grassroots leaders talking about why they support Chris Pringle.
"I've known Chris for many years and through my dealings with him personally and in the real estate business, I've come to admire his strong work ethic and high moral values," said realtor Jess Martin. "I know he will be able to go to Washington and build the strong relationships we need, like he has down here in Southwest Alabama, to benefit us in the future."
"Chris Pringle and I have been close personal friends since childhood. I know him to be a man of character and integrity," said Mobile Bar Pilots Patrick Wilson. "We have had the opportunity to work professionally together as adults and I've seen Chris fight for our shipping industry and be a strong voice for Southwest Alabama."
"I've known Chris Pringle my entire life…As a state Rep. he represents the district where I live," said Mobile Assistant Police Chief Clay Godwin. "He has championed very pro-law enforcement legislation in the state and I know he will always be a friend to law enforcement."
"I'm voting for Chris Pringle for Congress because I believe Chris understands and can communicate the needs of our community in Washington. I know Chris," said Construction company owner Cay Rogers. "I know his family. He loves God. He loves his family. He loves his Country. And Chris loves his friends."
Pringle's campaign announced that in Mobile County his team includes: Shannon and Noel Bedwell, Andie and John Bender, Betsy and Joe Brown, Susan and Kevin Carley, Mark Clark, Ann and Bob Collins, Kate and Frank Conwell, Bo Cross, Paula and Bill Daniels, Sherri and Mike Dees, Katy and Peter D'Olive, Ed Fields, Clay Godwin, Jeanette Green, Therese Hillyer, Craig Kleinmann, Corinne and Barney March, Bess and David Marks, Kirk Mattei, Kevin McKinney, Appie and Thomas O'Melia, Leigh Owens, Marion Quina, Ben Radcliff, Jeri and Erling Riis, Cay and Mike Rogers, Mitch Shackleford, Vivian and John Sheldon, Debbie and Thornton Stephens, Win Stuardi, Corneila and David Tisher, Catie and Cooper Trent, Tal Vickers, Bestor Ward, Mike Ward, Michael Weaver, Paul Weaver, Katelanne Whitehead, State Representative Margie Wilcox, Florence and David Williams, Sally and Skip Wilson, and Patrick Wilson.
Pringle's Baldwin County team includes: Brady Berglin, Mary and Grey Cane, Paige Dawson, State Representative Joe Faust, Shane Hadley, Chis Haley, the Honorable Perry Hand, Mayor John Konair, State Representative Steve McMillan, Mayor Charles Murphy, Chuck Norwood, Beth and Spud Schramm, State Representative Harry Shriver, Teresa and Gus Smith, and Plumer Tonsmeire.
In Monroe County Pringle's team includes: Patrick Harrigan, Jess Martin, Tom Sawyer, and Dennis Stallworth.
In Escambia County Pringle's grassroots team includes: Coley and Collin McMillian, Brewton Police Chief Monte McGougin, and Paul Owens.
In Washington County Pringle's grassroots team includes: State Representative Brett Easterbrook, Mary Bowling Glover, Billie Glover, and May Holly Glover.
In Clarke County Pringle's campaign team consists of Mayor Paul South and Cheryl and Wayne Lathan.
Incumbent Congressman Bradley Byrne, R-Montrose, is running for the Senate seat currently held by Doug Jones (D).
The Republican primary is on March 3.
Opinion | For Coach Tub, no thinking required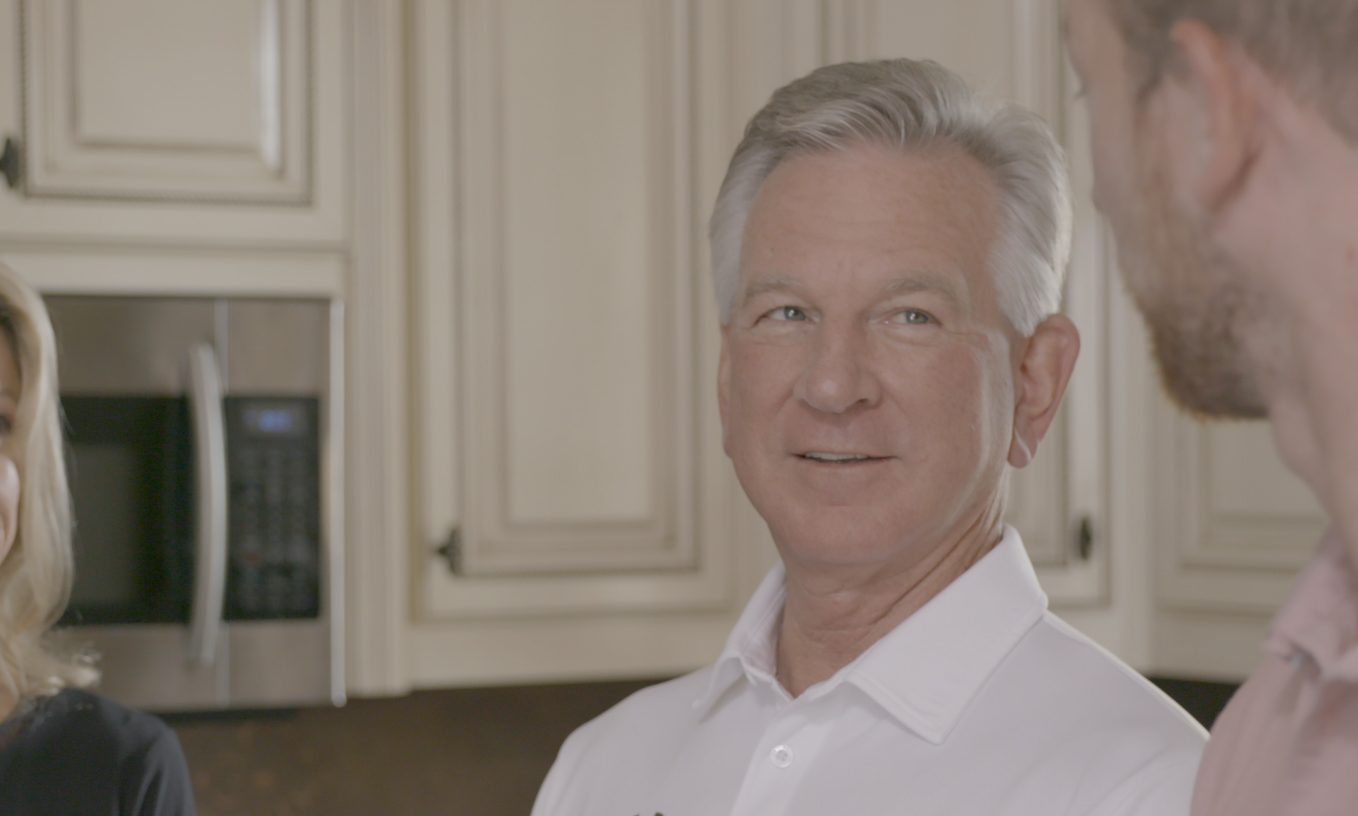 Has Tommy Tuberville ever had an original thought? It doesn't sound like it. Coach Tub basically spews Republican talking points and keeps his mouth firmly locked onto Donald Trump. He disrespects Alabama voters so much that he thinks that's all he needs to do to win a place in the U.S. Senate.
Tuberville recently addressed the St. Clair County Republican Party at its September meeting. As reported by APR, Tuberville is quoted as saying the following, and I'll offer a short rebuttal. I'm doing this because Tuberville is clearly afraid to death to debate his opponent, U.S. Sen. Doug Jones.
So here goes:
Tuberville: "America is about capitalism, not socialism. I think we are going to decide which direction we are going to go in the next few years."
Me: We decided which way we were going to go years ago, when the federal government started subsidies for oil and gas companies, farmers and other big industry and business. That, coach, is your so-called "socialism."
I'm not necessarily opposed to subsidies to boost business, depending on the cause, but I'm not going to let a dimwitted, know-nothing, mediocre, former football coach pretend we don't already have "socialism" in this country.  
What Tuberville really means is that he's against "socialism" like Medicare or Medicaid or Social Security or food assistance or health insurance. He's a millionaire already, so there's no need for him have empathy for or support a safety net for people who are less fortunate socially and economically. That's Tuberville's "socialism," and the Republican Party's "socialism," and Trump's "socialism."
That's a cruel, mean perspective that would cast aside the great majority of Americans for the rich (Tuberville, Trump) and connected and, where Trump is concerned, the fawning.
Tuberville: "I am not a Common Core guy. I believe in regular math. We need to get back to teaching history."
Me: I would love to ask Coach Tubby, one-on-one, exactly what he thinks "Common Core" is. I'll guarantee you he can't explain more than he already has. "I believe in regular math?" There is no other math. It's math. Does he think there's a math where 1+1=3? There isn't one. There are a variety of ways to teach math, but there's only math, not a "fake" math or a "Republican" math or a "Democratic" math or, God forbid, a "Socialist" math.
And when Coach Tommy said, "We need to get back to teaching history," one wonders if he's ever been into a classroom. We know more than a few of his former players weren't in many classrooms, if reports are correct. But they always played the game under his uninspired coaching.
Of course schools teach history.
The history Coach T. is talking about is Donald Trump's "white" history, the one we've been teaching in our schools forever. Not real history; you know, the one where the United States was founded as a slave-holding nation, where Native Americans were massacred and starved by the hundreds of thousands, where white supremacy was codified within our laws, where any color but white was subjugated. That history. The history that is finally fading away, so we can really see where we've been as a nation—so we know where, as a nation, we need to go.
Tuberville: Tuberville said he supports following the Constitution and appointing a replacement for Associate Justice Ruth Bader Ginsburg, who died Friday.
Me: Well, of course he does. Tuberville doesn't have an independent thought in his body, and Donnie told him this is what he's supposed to think. The big question: How much will a Senator Tuberville be able to function as a member of a minority party in the Senate — with no Papa Trump in the White House to tell him what to do?
Both scenarios are real possibilities, if not likelihoods.
There is no question that Doug Jones is far more qualified than Tuberville. Jones can work across the aisle, which will be vitally important if Democrats take control of the Senate. Jones has his own thoughts, which sometimes go against the Democratic Party's wishes. Jones is independent, smart and represents Alabama well.
Tuberville is a failed football coach who lives in Florida. That's about it.