The Alabama 2020 Legislative Session begins today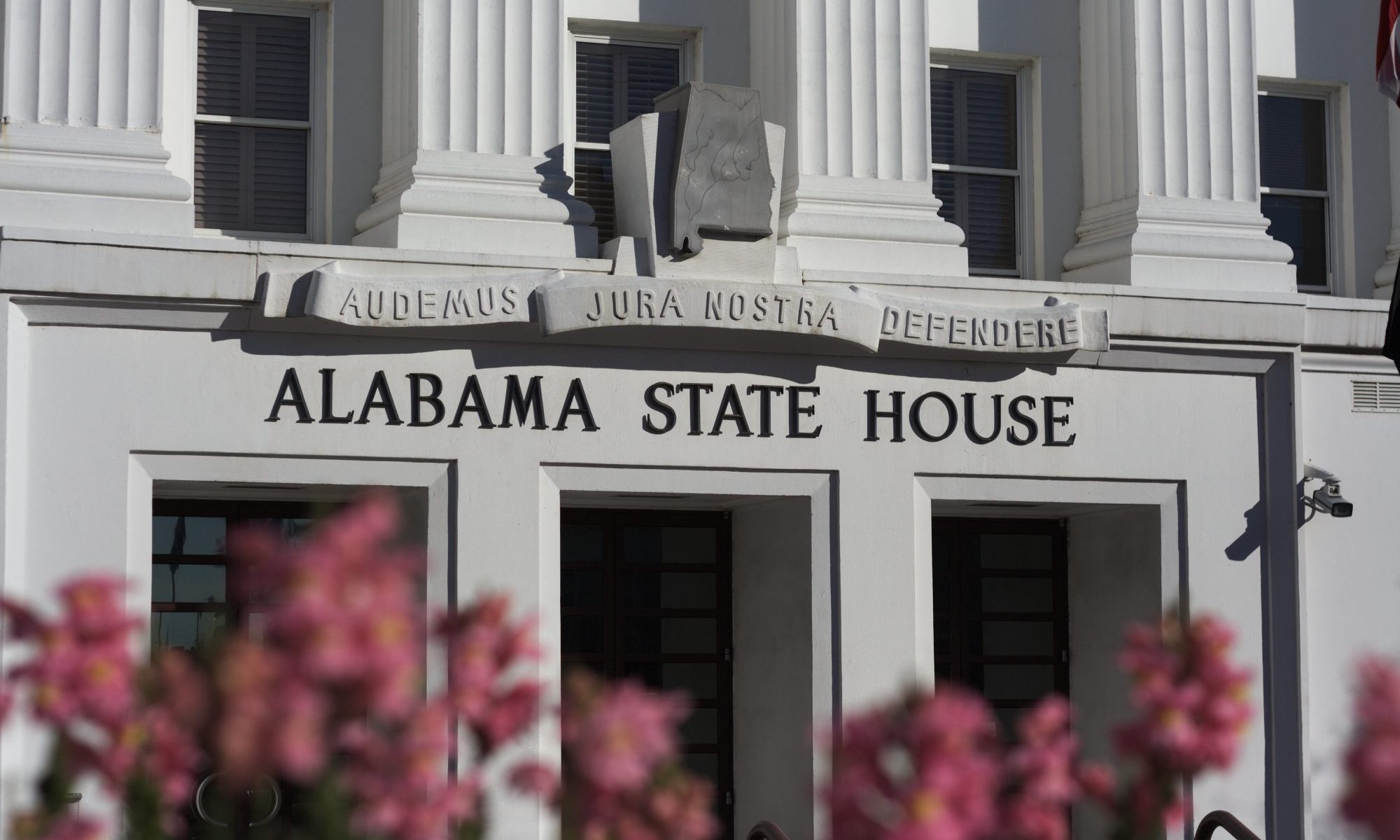 The Alabama Legislature returns to Montgomery today for the 2020 legislative session. Both Houses of the Legislature will meet this afternoon for organizational sessions at the Statehouse.
Tonight, Governor Kay Ivey (R) will deliver the annual State of the State Address to a Joint Session of the Alabama Legislature at 6:30 p.m. in the Old House Chamber of the State Capitol.
The economy is great. Unemployment is incredibly low, and state revenues are at an all-time high.
Tuesday, Alabama Lieutenant Governor Will Ainsworth told the Etowah County Republican Party that the state general fund (SGF) is up $100 million for the 2021 budget year. The education trust fund (ETF) is expected to be $7.5 billion, up $500 million from the 2020 budget which began October 1.
Even though state revenues are soaring the legislature is confronted with tremendous problems.
Friday, Alabama Governor Kay Ivey (R) told the Public Affairs Research Council of Alabama (PARCA) that the state needed to address the conditions in the prisons or risk a federal takeover of the system. Ivey said that she wants to transform the Alabama Department of Corrections (ADOC)
"The status quo is not an option," Ivey said. "My Commissioner of Correction Jeff Dunn is spearheading the effort to turn our facilities from warehousing to rehabilitation."
Ivey is also focused on improving education in the state.
"Alabama is at the bottom in about every education category that can be found," Ivey said. "Too many of our third graders cannot read and too many of our high school graduates are not ready for a career or college."
Ivey is proposing Wee-Cats programs for three year-olds, expanding pre-K access for four year-olds, third graders who do not read at grade level will be held back this year, the administration is asking for more reading and math coaches, is expanding computer science programs to every high school in the state, is expanding apprentice programs, and encouraging more high school grads and current workers to get credentials including vocational education beyond high school. Workforce development is expected to be a key topic in the governor's speech.
Ivey is also encouraging voters to vote "Yes" on Amendment One to replace the existing elected state board of education with an education commission appointed by the governor. Amendment One will be on the ballot on March 3.
Improving rural healthcare is another issue that the legislature is expected to consider.
Speaker of the House Mac McCutcheon, R-Monrovia, told the Association of County Commission of Alabama (ACCA) that the state's leaders are open to looking at expansion of Medicaid.
Rural health clinics and expanding telehealth will be issues that the legislature will address in 2020 as well as improving the long neglected mental health services in the state.
Even though the state has record revenues, state government has so many areas that want budget increases that the legislature is expected to look at adding new revenue streams. Several legislators are expected to introduce constitutional amendments with gambling schemes ranging from: a simple paper lottery, to a compact with the Poarch Creek Band of Indians, to legalizing sports wagering, to expanding gambling at the state's dog tracks.
Legalizing and taxing medical marijuana is another revenue source that is expected to be before the legislature as well as taxes on hemp and cannabidiol products.
The House and Senate will meet on Tuesdays and Thursdays. Most House and Senate Committees will meet on Wednesday.
Alabama Legislative Black Caucus holds meetings on racism in wake of George Floyd death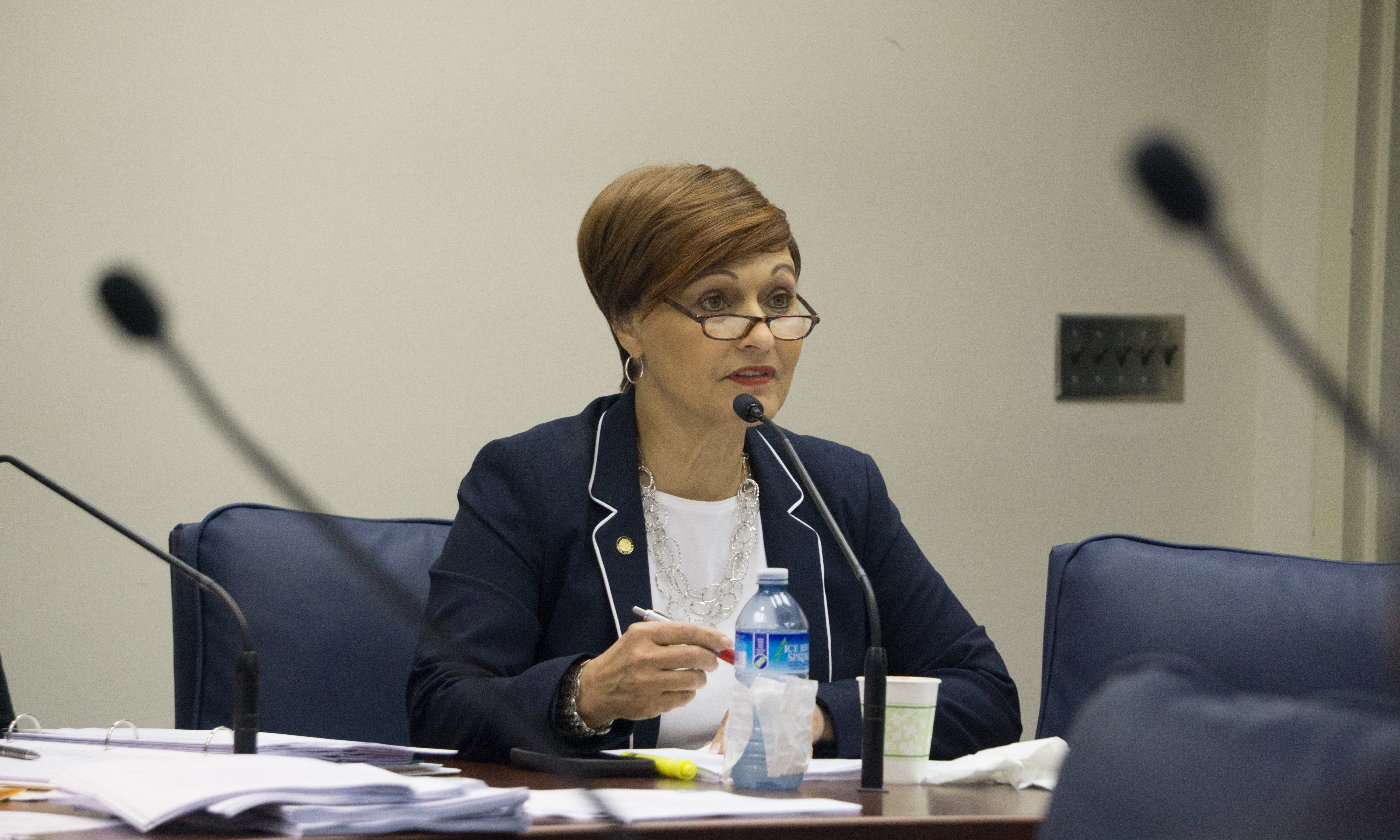 Members of the Alabama Legislative Black Caucus in recent months have been meeting with Gov. Kay Ivey, state law enforcement officials and others to voice their concern over systemic racism in Alabama, the group said in a statement Friday. 
Alabama Legislative Black Caucus members in June met with Ivey, and in follow-up meetings with other state officials and leaders of higher education, members discussed what they believe needs changing to battle racism in Alabama, according to the press release. 
"We are very appreciative of Governor Ivey and all of the officials with whom we have met thus far," said State Sen. Vivian Figures, D-Mobile, chairwoman of the ALBC, in a statement. "Our dialogues have been very substantive and productive as the Caucus presented our concerns and recommendations. Our goal is to get to the root of and eradicate racism and anything that communicates hatred, bigotry or divisiveness within the State of Alabama. The tragic and senseless death of George Floyd caused us all to take a closer look at the systemic racism at work here in Alabama."
ALBC members met with officials from Alabama Law Enforcement Agency, the Alabama Sheriffs Association, the Alabama Association of Police Chiefs and Katie Britt, president and CEO of the Business Council of Alabama along with BCA's Executive Leadership Committee.
Members also met with The University of Alabama System Chancellor Finis St. John, and Jay Gogue, president of Auburn University. 
In the statement, ALBC members applauded the University of Alabama's Board of Trustees for voting unanimously to rename Nott Hall — named for Josiah Nott, a doctor who believed in white superiority — Honors Hall. 
"The University of Alabama had already started this endeavor before our meeting with them this past Tuesday," said State Rep. A.J. McCampbell, D-Gallion, vice chairman of ALBC, in a statement. "That was a great first step and strong leadership was shown. We are looking forward to the other institutions of higher learning in Alabama to do the same as well. The Caucus also hopes that all members of the Alabama Legislature have been inspired to adopt and make meaningful changes in legislation that governs our state."
Figures said the group of elected senators and representatives are holding these talks, with plans for others, "so that people will stop focusing on Alabama's sordid past, and instead see a beautiful Alabama present, and the makings of a bright future for all Alabamians." 
"During each of these meetings, our members have had the opportunity to voice what we feel the necessary changes should be. I just hope this openness to positive change continues throughout the upcoming 2021 Alabama Legislative Session," said State Senate Minority Leader Bobby Singleton, D-Greensboro, in a statement.