The Alabama 2020 Legislative Session begins today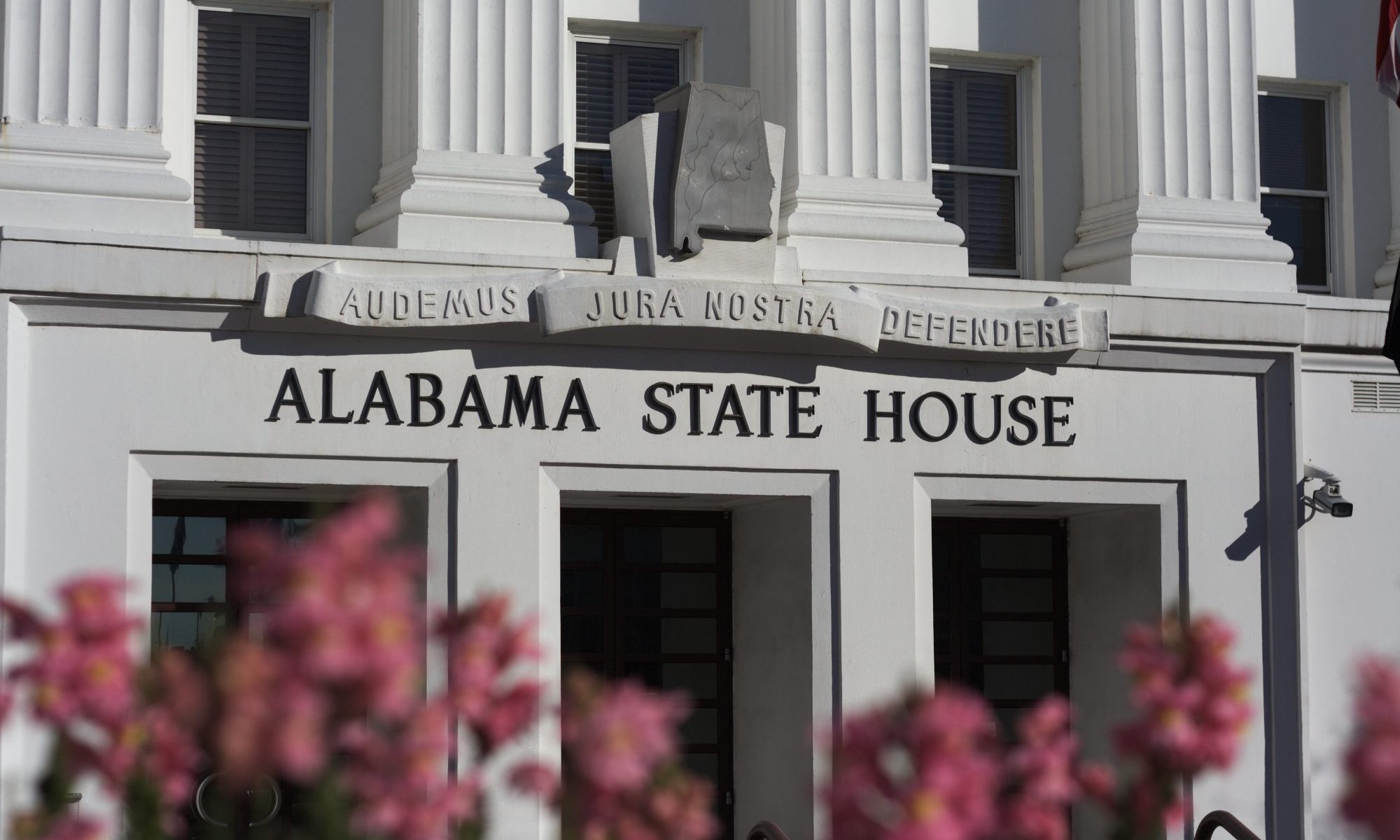 The Alabama Legislature returns to Montgomery today for the 2020 legislative session. Both Houses of the Legislature will meet this afternoon for organizational sessions at the Statehouse.
Tonight, Governor Kay Ivey (R) will deliver the annual State of the State Address to a Joint Session of the Alabama Legislature at 6:30 p.m. in the Old House Chamber of the State Capitol.
The economy is great. Unemployment is incredibly low, and state revenues are at an all-time high.
Tuesday, Alabama Lieutenant Governor Will Ainsworth told the Etowah County Republican Party that the state general fund (SGF) is up $100 million for the 2021 budget year. The education trust fund (ETF) is expected to be $7.5 billion, up $500 million from the 2020 budget which began October 1.
Even though state revenues are soaring the legislature is confronted with tremendous problems.
Friday, Alabama Governor Kay Ivey (R) told the Public Affairs Research Council of Alabama (PARCA) that the state needed to address the conditions in the prisons or risk a federal takeover of the system. Ivey said that she wants to transform the Alabama Department of Corrections (ADOC)
"The status quo is not an option," Ivey said. "My Commissioner of Correction Jeff Dunn is spearheading the effort to turn our facilities from warehousing to rehabilitation."
Ivey is also focused on improving education in the state.
"Alabama is at the bottom in about every education category that can be found," Ivey said. "Too many of our third graders cannot read and too many of our high school graduates are not ready for a career or college."
Ivey is proposing Wee-Cats programs for three year-olds, expanding pre-K access for four year-olds, third graders who do not read at grade level will be held back this year, the administration is asking for more reading and math coaches, is expanding computer science programs to every high school in the state, is expanding apprentice programs, and encouraging more high school grads and current workers to get credentials including vocational education beyond high school. Workforce development is expected to be a key topic in the governor's speech.
Ivey is also encouraging voters to vote "Yes" on Amendment One to replace the existing elected state board of education with an education commission appointed by the governor. Amendment One will be on the ballot on March 3.
Improving rural healthcare is another issue that the legislature is expected to consider.
Speaker of the House Mac McCutcheon, R-Monrovia, told the Association of County Commission of Alabama (ACCA) that the state's leaders are open to looking at expansion of Medicaid.
Rural health clinics and expanding telehealth will be issues that the legislature will address in 2020 as well as improving the long neglected mental health services in the state.
Even though the state has record revenues, state government has so many areas that want budget increases that the legislature is expected to look at adding new revenue streams. Several legislators are expected to introduce constitutional amendments with gambling schemes ranging from: a simple paper lottery, to a compact with the Poarch Creek Band of Indians, to legalizing sports wagering, to expanding gambling at the state's dog tracks.
Legalizing and taxing medical marijuana is another revenue source that is expected to be before the legislature as well as taxes on hemp and cannabidiol products.
The House and Senate will meet on Tuesdays and Thursdays. Most House and Senate Committees will meet on Wednesday.
State senator calls for Rep. Dismukes to resign over celebration of former Klan leader
"Since first being elected in 1996, I've had a policy of not publicly criticizing other elected officials, but at this time I am making an exception since Rep. Dismukes is MY state representative," Chambliss wrote in a tweet. "He does not represent my views or the views of the vast majority of people in District 88."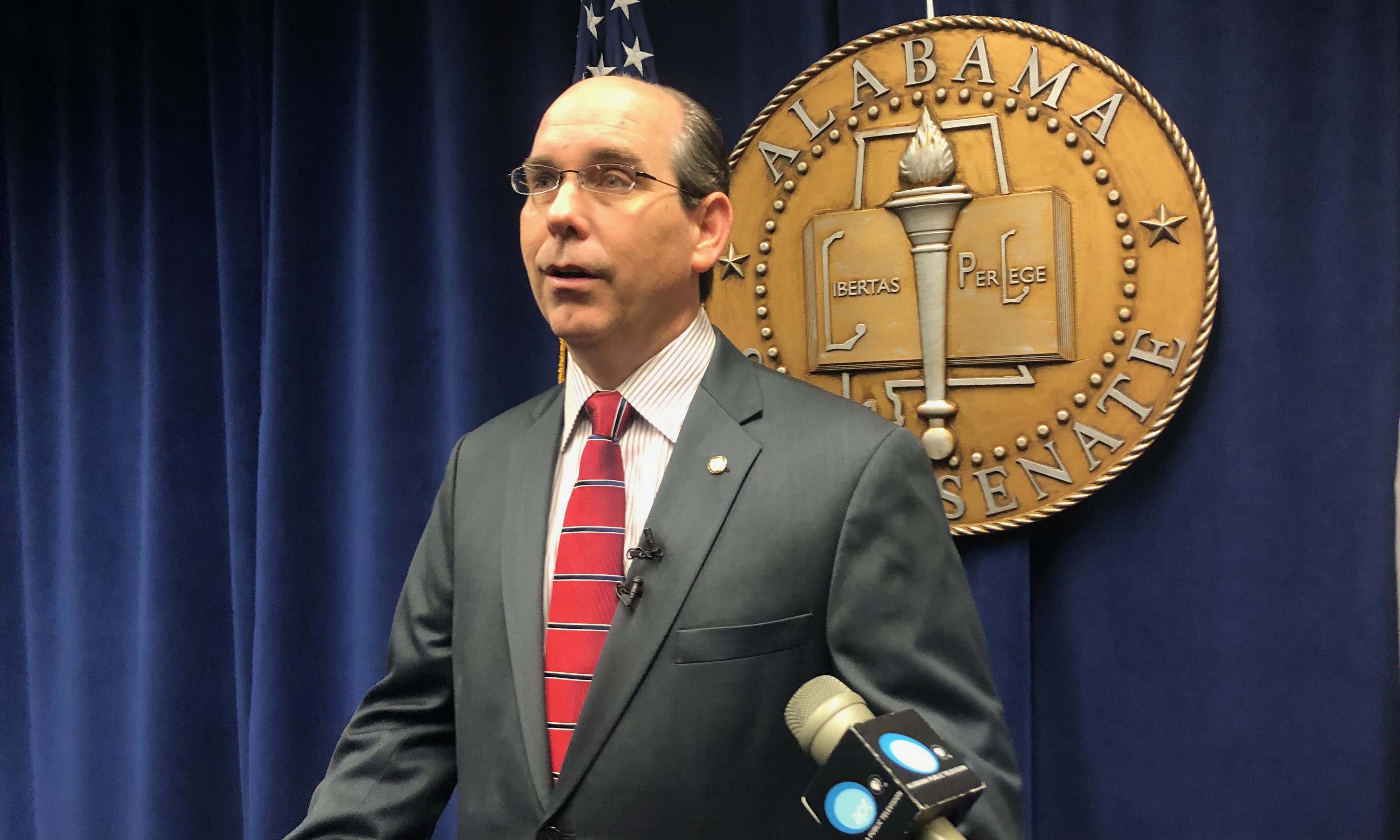 State Sen Clyde Chambliss, R-Prattville, on Monday called for the resignation of Rep. Will Dismukes, R-Prattville, after posting to social media about attending a birthday celebration for Nathanial Bedford Forrest, a Confederate general and first Grand Wizard of the Ku Klux Klan.
Dismukes posted a photo of himself on Sunday speaking at Fort Dixie outside of Selma on Saturday, the same day that late Congressman and Civil Rights hero Rep. John Lewis, was honored in Selma. 
"Since first being elected in 1996, I've had a policy of not publicly criticizing other elected officials, but at this time I am making an exception since Rep. Dismukes is MY state representative," Chambliss wrote in a tweet. "He does not represent my views or the views of the vast majority of people in District 88." 
"The post is bad enough, the timing is even worse, but the real problem is that an elected official in 2020 would attend a celebration of the life of someone that led a group that terrorized and killed other human beings," Chambliss continued in the tweet. "He has had 24 hours to understand why people are so upset, but his interview on WSFA a few moments ago confirms that he is lacking in understanding and judgment — he should resign immediately." 
Dismukes in the WSFA interview told a reporter that he hadn't thought about the memorial for Rep. Lewis and connected it to his attendance at the celebration for the Klan leader. 
Dismukes told WSFA that he won't apologize for his family's service in the "war between the states" that he said wasn't primarily fought over slavery, that he's not a racist but that he doesn't see the need for the current racial reconciliation. 
"We no longer drink from separate water fountains, and we no longer have segregated schools," Dismukes told WSFA. "You know there's abundant work opportunities for all colors, there's abundant scholarship opportunities for all colors. So what are you asking that needs to be racially reconciled?"
Chambliss may be the first Republican lawmaker in Alabama to call for Dismukes' resignation, but others have expressed concern over his social media post and attendance at the event. 
Alabama Republican Party Chairman Terry Lathan issued a statement addressing the post, and said he believes voters should decide whether Dismukes keeps his office. 
"While Rep. Dismukes has released a statement attempting to clarify his actions as a private citizen attending a celebration of the first Grand Wizard of the Klu Klux Klan, Alabamians hold their elected officials to a high standard of actions. So does the Republican Party," Lathan said in the statement. 
"Rep. Dismukes offered no explanation for why he participated in a birthday celebration of Nathan Bedford Forrest. Additionally, I find his statement to be shallow in understanding why his activities are deeply offensive to so many Alabamians. His constituents will be the final decision-makers of his political future."