Alabama Republicans praise Ivey's State of the State speech
Tuesday, Alabama Governor Kay Ivey (R) laid out an ambitious agenda in her annual State of the State Address that includes: building three new prisons, a three percent teacher pay raise, a two percent state employee pay raise, mental health crisis centers, broadband expansion, hiring more state troopers, workforce development, a governor's study group on gaming, and a "Yes" vote on Amendment One. Alabama Republicans praised Gov. Ivey's speech.
"This evening Governor Ivey demonstrated why she is ranked one of the top-10 approval rated governors in the nation," Alabama Republican Party Chairman Terry Lathan said. "The state of our state is strong, thanks to her focused leadership. The results are solid. With an unemployment rate of 2.7% – the lowest in our state's 200 year history and among the lowest in the nation – and 77,000 new jobs created in last year alone, Alabama's economy shows no signs of slowing down. This has enabled the Ivey administration to add much needed services and personnel to help our citizens, including a 17% increase in State Troopers on our roadways, job training programs and increasing rural broadband access."
"Governor Ivey will continue to move our great state forward in the new year, creating a brighter tomorrow for Alabamians and their children," Lathan predicted. "Not only did she pledge to build on her past successes – with pay raises for our educators and public employees – but is also introducing new initiatives including the one billion dollar public school and college authority, a major investment in our schools. This is in addition to our education budget, the largest in state history, and will help enhance and expand our number one rated pre-k program, among others. Heralding another record breaking year of adoptions is something for all of us to celebrate. We are reminded there has been no proration since the Republicans took over the legislature in 2010. Alabama is starting off our next 100 years in incredible shape and with Governor Ivey steadying our state, it will only keep getting better. Alabama does not back away from high steps."
Economic developer Dr. Nicole Jones attended and shared, "A refreshing theme resonated in the Old House Chamber – Alabama's business climate is strong and unprecedented. Economic development is a team effort, and our Governor has worked with the business community, elected officials, and constituents to facilitate this environment. Economic development requires partnerships, strategic planning, and investment in our future. If we continue following these principles, we will continue to witness success stories in Alabama. Governor Ivey also expressed a willingness to tackle tough problems that other parties have not had the political courage to do so. I commend the governor and her efforts to address rural healthcare, prison reform, and education."
"Tonight, Governor Ivey laid out a vision for Alabama that will move our state forward into this new decade. Her vision is strong and will position Alabama to continue being a leader in economic development and job creation," said Alabama Policy Institute President Caleb Crosby. "Governor Ivey showed she is not afraid to tackle our problems and I stand ready to work with her as we address prison overcrowding and the need to press the restart button on our state's education system."
"Alabama has an opportunity to set the stage for the nation by being a leader in reducing burdensome taxes and regulations on families and businesses," Crosby continued. "We can start by eliminating the grocery tax and reforming occupational licensing. Now is the time to lead the way in expanding access to school choice and give our children the best chance possible to succeed. A child's future must not be determined by her zip code."
Former state representative Perry O. Hooper Jr. (R-Montgomery) said, "Governor Ivey did a great job in pointing out that we made tremendous progress in the last legislative session by working together in a bipartisan manner. If we continue this bipartisan mindset on working for what is good for Alabama, our third century can be our best. As it has always been, Governor Ivey emphasized her commitment to education by proposing a pay raise for teachers, additional capital spending and more funding for education programs that work. She did not forget state workers proposing a pay raise for them also. She proposed a pilot program for incentivizing health care workers to work in underserved rural areas. She addressed the 800-pound gorilla in the room, the myriad of issues within our corrections system. As she has always stated "The prison system problems must be addressed with Alabama solutions" not mandates from Washington. She emphasized after decades of neglect; new construction is mandatory. The speech was a shining example of Governor Ivey's vision for the state under her quiet decisive leadership. I have no doubt that Governor Ivey will get it done."
Ivey did not mention medical marijuana in her speech, one of the most controversial topics facing the legislature in 2020.
"However, not all legislation being considered is helpful; we must be careful to avoid the creation of uncontrollable government bureaucracy like that being considered in the current medical marijuana proposal," Crosby warned. "Alabama is the most conservative state in the nation; our policies and the bills passed by our legislature and signed by the governor should reflect that."
A number of legislators have gambling proposals: a paper lottery, a compact with the Poarch Creek Band of Indians, video lottery terminals at the dog tracks, legalized sports wagering, new casinos in Birmingham and Huntsville, etc. Ivey asked the legislators to put those proposals aside and wait for her appointed working group to research the issue and come back with a recommendation for the state. Ivey said that she wanted the people to ultimately decide the issue.
"The Alabama Policy Institute will work with Governor Ivey and the members of the legislature to reduce government intrusion, control spending, and implement free-market, freedom-driven solutions," Crosby concluded.
Day two of the 2020 legislative session will be on Thursday.
Lawsuit claims governor ignored nomination process to appoint probate judge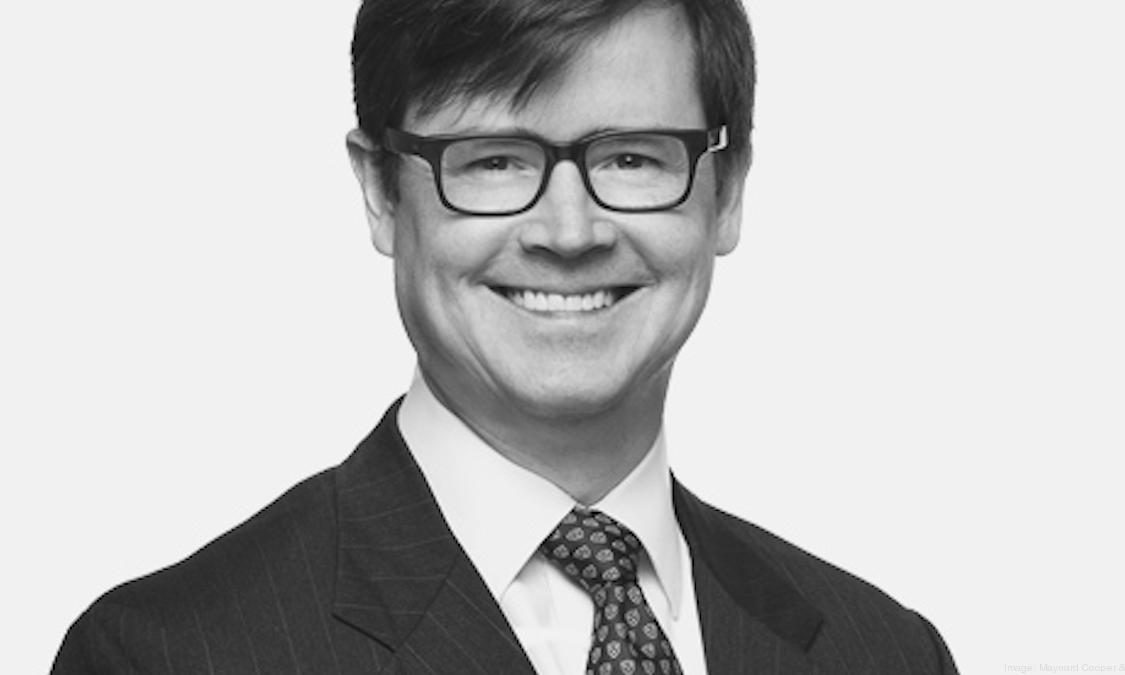 A lawsuit filed Wednesday is challenging Gov. Kay Ivey's appointment of Birmingham attorney James "Jim" Naftel II as Jefferson County probate judge place 1.
The suit, filed the day Ivey announced the appointment, alleges she circumvented the Jefferson County Judicial Commission's nominating process. She should have selected an appointee from a list of three nominees provided by the commission as the state's Constitution requires, the suit says.
"Because Judge Naftel was not lawfully or properly appointed as Probate Judge of Jefferson County, he is currently usurping, intruding, and unlawfully holding that office," the suit alleges.
Ivey's office said she disagrees with the suit's interpretation of the law. 
"The state constitution gives the governor the authority to fill this vacancy," said Gina Maiola, Ivey's press secretary. "Judge Naftel is highly qualified to serve as probate judge, and the governor looks forward to his many years of excellent public service to the people of Jefferson County and the state as a whole."
Barry Ragsdale, an attorney with the firm Sirote & Permutt, P.C., said that he has no issue with who Ivey chose, only how she did it.
"I frankly have nothing but respect for Judge Naftel," Ragsdale said. "I think he'll make a great probate judge. I think he's going to end up being the probate judge, but it's about protecting a process that we've had in Jefferson County for 70 years."
Jefferson County was the first of six counties to create such a commission. It originally applied only to Jefferson County Circuit Court, but that was expanded in 1973 to include any judicial office, the suit says — including probate judges. 
Ragsdale said it is important because the process is meant to provide local input into whom potential judges are. Commissioners are local citizens who likely know the people they nominate, whereas a governor probably doesn't. 
"That takes most of the politics out of it," Ragsdale said. He noted that before the first commission was created in 1950, George Wallace appointed his relatives to the bench when vacancies opened. A local screening process prevents that, Ragsdale said.
"We have that, we fought for it, and we fought governors for decades to follow the process," he said.
Ragsdale believes this is a case of a governor simply wanting to exercise power, he said.
"She's absolutely wrong about what the law says, and we intend to prove that," Ragland said.