Shelby: President Trump's speech highlighted the positive trajectory of country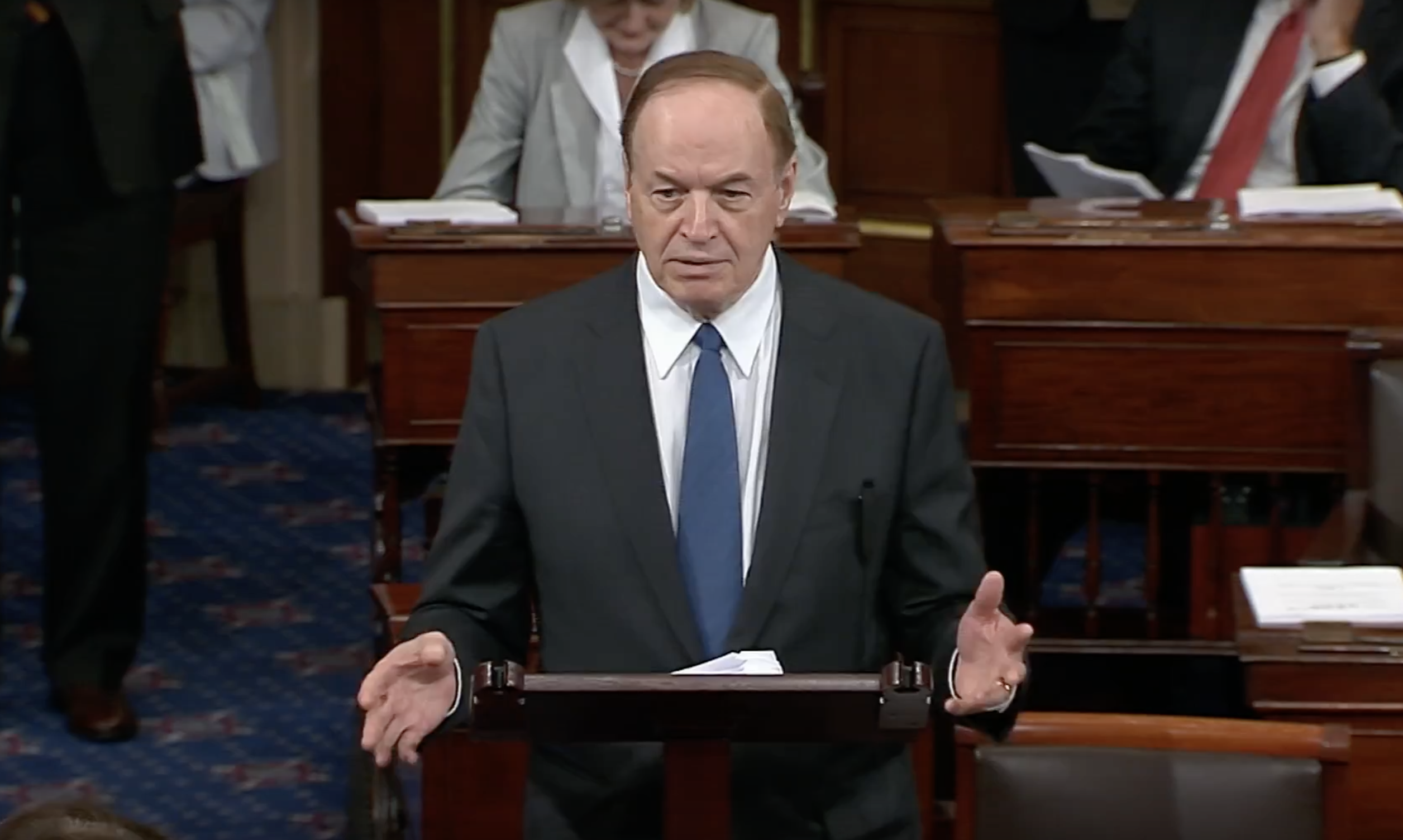 Tuesday, a triumphant President Donald J. Trump (R) spoke for an hour and eleven minutes on the many accomplishments of his administration in the annual State of the Union address before a joint meeting of Congress in House Chambers. U.S. Senator Richard Shelby (R-Alabama) said that the speech focused on advancement.
"The President's address to Congress tonight was an encouraging reminder of all that we have accomplished throughout his time in office," Shelby said. "From fostering a thriving economy and generating job creation to building a robust military and protecting our national security interests, the nation has experienced tremendous growth."
"The positive trajectory highlighted in tonight's speech focused on advancements at the national level and also laid out an optimistic vision for the state of Alabama," Shelby continued. "Our state's unemployment rate is at a record low, businesses are booming, and job growth continues to skyrocket."
"I look forward to continuing on this path to success paved by President Trump, and I will strive to work with both this Administration and my colleagues in Congress to accomplish what is best for Alabama and the nation," Shelby stated.
Trump appeared jubilant as he cited a number of accomplishments in a speech that took one hour and eleven minutes. Trump is just the third President in American history to be impeached by Congress; but the impeachment has united Republicans behind him and he will probably be acquitted by the Republican controlled Senate later today. On Friday, 51 of 53 Republican Senators voted that there was no need to hear any additional evidence or testimony from witnesses before the vote to acquit the President. On Tuesday, Susan Collins of Maine, one of the two GOP Senators who opposed that resolution, said that she will vote to acquit the President on both Articles of Impeachment. Trump was impeached by the smallest vote margin in history and he will receive the largest margin of victory in history in the Senate. It takes a two thirds vote to convict and remove a President. Andrew Johnson came within one vote of being removed. The Senate voted 50 to 50 when it considered the impeachment trial of Pres. William J/ "Bill" Clinton.
Trump's approval ratings hit the high point in his President thus far in a poll by Gallup that was released Tuesday ahead of the speech. 49 percent approved of Trump's job performance, 50 percent disapproved, while just one percent had not opinion. Trump's previous high in the Gallup poll was 46 percent in May 2019 when he was cleared of wrongdoing in the Mueller report.
Trump presented legendary conservative radio host Rush Limbaugh with the Medal of Freedom during the State of the Union address. Melania put the medal on Limbaugh during the speech. Limbaugh, a former cigar smoker, announced yesterday during his show that he has advanced stage lung cancer. Trump also honored the last surviving Tuskegee airmen by promoting the Colonel to Brigadier General.
Senator Richard Shelby is serving in his sixth term representing Alabama in the U.S. Senate after four terms in the U.S. House of Representatives and two terms in the Alabama Senate.
Plaintiffs ask for panel of judges to reconsider ruling on Alabama voter ID law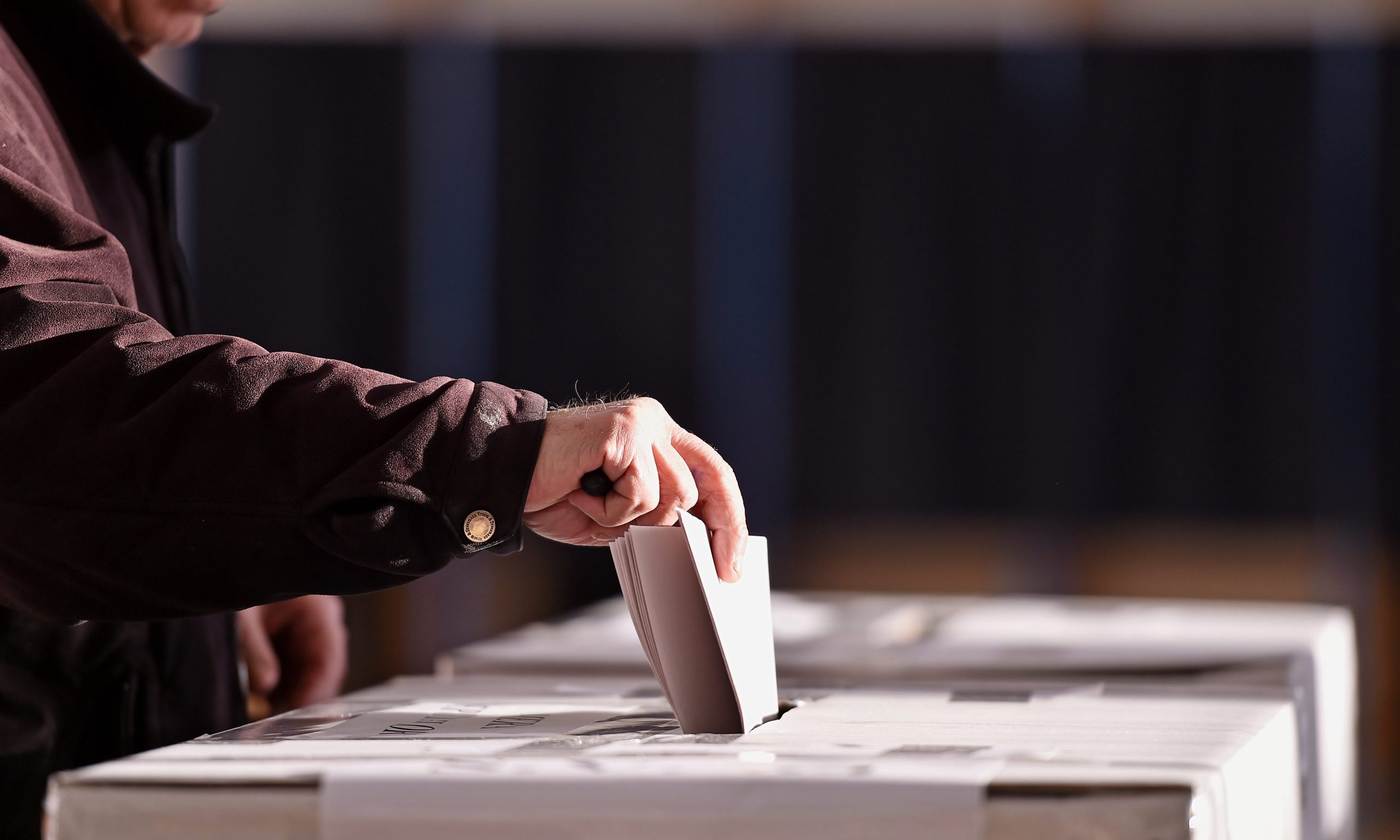 Plaintiffs suing Alabama Secretary of State John Merrill alleging the state's voter ID law discriminates against minorities on Monday asked a panel of judges to reconsider an appeals court decision that affirmed the law. 
The NAACP Legal Defense and Educational Fund on Monday filed a petition Monday asking that all of the judges on the Eleventh Circuit Court of Appeals reconsider the July 21 decision by a panel of three judges that fell 2-1 in favor of the state's voter ID law. 
The 2011 law requires voters in Alabama to show a valid, government-issued photo ID to vote. The NAACP, Greater Birmingham Ministries and several minority voters sued, arguing that lawmakers knowingly crafted the law to prevent Black people and other minorities, who are less likely to have such photo IDs, from voting. 
The three-judge panel of the 11th Circuit Court of Appeals in its July 21 opinion found that the burden of Alabama's voter ID law is minimal, and does not"violate the Fourteenth and Fifteenth Amendments of the Constitution, nor does it violate the Voting Rights Act."
Merrill has argued that the state's voter ID law is meant to deter in-person voting fraud and that the state makes available mobile photo ID units able to provide voters with the necessary IDs.
District Judge Darrin Gayles in his dissenting opinion wrote that voter fraud in Alabama is rare, and that "while there have been some limited cases of absentee voter fraud, in-person voter fraud is virtually non-existent."
Gayles wrote that Merrill presented evidence of just two instances of in-person voter fraud in Alabama's history.
"Despite the lack of in-person voter fraud, Secretary Merrill claims Alabama enacted the Photo ID Law to combat voter fraud and to restore confidence in elections — a dubious position in light of the facts," Gayles wrote.
Gayles noted that former State Sen. Larry Dixon, R-Montgomery, before his retirement in 2010, sponsored similar voter ID bills.
"During this time, Senator Dixon made repeated comments linking photo identification legislation to race, including 'the fact you don't have to show an ID is very beneficial to the Black power structure and the rest of the Democrats' and that voting without photo identification 'benefits Black elected leaders, and that's why they're opposed to it,'" Gayles wrote in his dissenting opinion.
"It is clear from the statements of the legislators who enacted Alabama's photo ID law that they passed it for the unconstitutional purpose of discriminating against voters of color," said LDF senior counsel Natasha Merle in a statement Monday. "As long as this law is intact, Black and Latinx Alabamians will continue to be disproportionately excluded from the state's electoral process."
Attorneys in the filing Monday told the court that "roughly 118,000 Alabamians lack qualifying photo ID, and Black and Latinx voters are twice as likely to lack qualifying ID as compared to white voters. Given this evidence, a trial was required to determine whether HB19 violates the Fourteenth and Fifteenth Amendments."