Kimberly police officer killed in the line of duty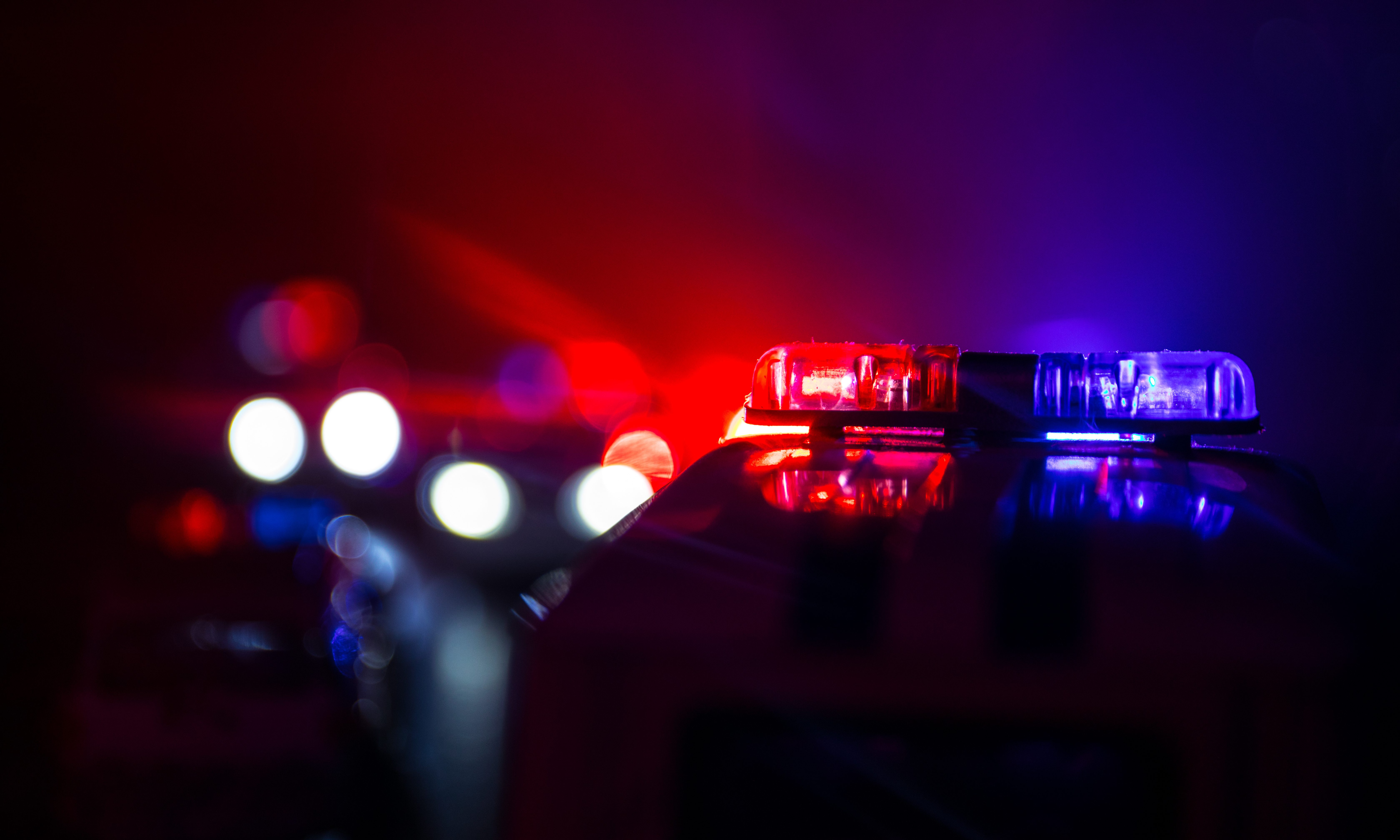 Thursday, Kimberly Police Department K9 Officer Nick O'Rear, age 33, has died from his wounds. O'Rear was shot and killed during a vehicle pursuit.
"I am profoundly grieved to hear of the passing of the Kimberly Police Officer who was shot in the line of duty last night. The safety of our citizens and the rule of law is forefront on the minds of our officers who willingly risk their lives on behalf of ours. His sacrifice will never be forgotten."
"I have just spoken with the fallen Kimberly Police officer's family and offered them my deepest sympathies for their tragic loss. See my full statement below. #ThinBlueLine #alpolitics" Ivey said on Twitter.
Governor has called and spoken with the parents of Officer O'Rear to offer her deepest condolences for them during this difficult time.
"Kimberly PD Officer Nick O'Rear's end of watch has come too soon," U.S. Attorney Jay E. Town said in a statement. "Our thoughts and prayers are with his family, friends and fellow officers. This tragedy is yet another heartbreaking reminder of the dangers all law enforcement face while we enjoy the safety they provide us. We must ask ourselves how we can all join together to bridge the respect deficit for law enforcement that is directly and indirectly leading to violence against our brave men and women of the badge. Enough is enough."
Alabama Attorney General Steve Marshall (R) said, "We have lost yet another hero: Officer Nick O'Rear of the Kimberly PD, who was assisting in a vehicular pursuit when he was ambushed by the car's driver. Officer O'Rear was the father of two children, with another on the way. Pray for his family and fellow officers. #ThinBlueLine"
The group Guardians of the Thin Blue Line said, "Rest In Peace Kimberly Police Department K9 Officer Nick O'Rear, age 33, who was shot and killed during a vehicle pursuit. End Of Watch: February 04, 2020 (first of two shot and killed to be posted today) Please, we ask, #SayHisName – Officer/Brother Nick O'Rear – not just "RIP" or a run of ridiculous emojis. When you SAY HIS NAME, you will REMEMBER HIS NAME and A HERO REMEMBERED … NEVER DIES."
Around 10:00 p.m. on Tuesday, Warrior Police Officers attempted to stop a vehicle on Interstate 65 South near exit 281 in northern Jefferson County. The driver chose to flee. During the pursuit, O'rear joined in the chase. Officer O'Rear got in front of the suspect's vehicle and that's when someone from inside the fleeing vehicle began shooting at the Police vehicles.
Officer O'Rear was struck by gunfire while driving and crashed his cruiser a short distance away. He was rushed to UAB Hospital by Warrior firefighters in critical condition with a gunshot wound to the head. The suspects continued to flee. Around 1:00 a.m., four people were apprehended near Highway 78 in Dora and taken into custody just moments after a Blue Alert was issued for the vehicle and suspect. On Wednesday, Police Officer Nick O'Rear succumbed to his gunshot wound and was pronounced at the hospital.
Nick is survived by his expectant beloved, a son, a daughter, his K9 partner Stella, and his parents.
He had been with the Kimberly PD for one year.
"Our heartfelt thoughts and prayers are with the families, both of blood and of Blue, to the hospital staff, to all who came running to assist and to the residents of Kimberly. -from all of us at True Blue Warriors," Guardian of the Thin Blue Line said.
This is the first Line Of Duty death the Kimberly Police Department has ever had in their history.
"All he wanted to do was be a police officer," Ashville Police Chief Ed Hampton told ABC 33/40.
Nick O'Rear is a native of St. Clair County and after graduating from the police academy in July 2018 he began his police career with the Ashville Police Department. After a year he moved to the Kimberly Police Department.
"His heart was into being a police officer 100 percent," Chief Ed Hampton said. "All he wanted to do was be a police officer."
Chief Hampton added that O'Rear was a good father and a great officer who was eager to learn, adding that they were sad to lose him when he made the switch to Kimberly. Hampton said that he was "devastated" by the news that O'Rear had been killed.
The suspected cop killer, Preston Johnson age 37, has been charged with capital murder of a Police Officer. This carries the possibility of the death penalty.
Seven law enforcement officers were killed in the line of duty in Alabama in 2019.
(Original reporting by ABC 33/40 TV's Alexander Derencz contributed to this report.)
Print this piece
Legislation would limit death penalty appeals
Alabama Lt. Gov. Will Ainsworth on Tuesday discussed legislation that would reduce the length of some death penalty appeals. 
"Over the last 13 month, seven Alabama law enforcement officers have been killed in the line of duty by violent criminals, which is a new record and obviously not one the state of Alabama is proud of," Ainsworth said during the press conference at the Alabama State House on Tuesday. "Back the blue has got to be more than just a slogan. Actions must follow words." 
Ainsworth said that death row inmates in Alabama serve approximately 14 years on average before executions are carried out, and that there needs to be a "fair but expedited process in Alabama." 
The proposed legislation would prevent the Alabama Supreme Court from hearing death row appeals in capital murder cases, and would stop all such appeals at the state Court of Criminal Appeals level. 
The bills would also require the criminal appeals court to expedite death row appeals when possible, and would reduce the amount of time a person has to appeal such convictions to the U.S. Supreme Court, Ainsworth said. 
"This legislation still affords a thorough appeals process, and all the protections guaranteed to them under the U.S. Constitution," Ainsworth said. "It has been designed to provide both equal justice to inmates, and swifter justice to their victims." 
State Sen. Cam Ward, R-Alabaster, a candidate for a seat on the state Supreme Court and sponsor of the senate's version of the bill, said during the press conference that while overall crime rates have been declining, murders in Alabama have increased 25 percent over the last three years. 
"I've always been an advocate for criminal justice reform, but let me tell you something, public safety is first and foremost, Ward said. "…I think this is a reasonable bill. It still provides for due process." 
State Rep. Connie Row,R-Jasper, is sponsoring the bill in the House and said that as a former police chief she recognizes the value of the lives of those who serve the public. She also worked with crime victims in capital cases, she said, and in "capital cases it's seeing if you can live long enough to see justice served in a death penalty case." 
The bills also add language that would allow the Alabama Department of Corrections to conduct executions at facilities other than the Holman Correctional Facility near Atmore, where the state's death chamber is currently located. 
ADOC commissioner Jeff Dunn said in January that all death row inmates were being moved to Holman, while the majority of the prison's areas for other incarcerated men was being closed due to concerns over maintenance problems in a tunnel that carries utilities to those portions of the prison. The death row section of Holman was to remain open, Dunn said. 
There are 175 people serving on the state's death row, according to Alabama Department of Corrections statistics. 
Attempts Tuesday to reach staff at the Equal Justice Initiative for comment on the legislation were unsuccessful. The Montgomery legal aid nonprofit works to exonerate death row inmates, among its other initiatives. 
According to the Washington D.C.-based nonprofit Death Penalty Information Center 167 incarcerated people on death row in the U.S. have been exonerated and released from prison since 1973. Among those formerly on death row, six were scheduled to die by execution in Alabama. 
The last Alabama death row inmate exonerated was Anthony Hinton, freed in April 2015 after spending 30 years on death row for the 1985 murders of two fast food supervisors in Birmingham. 
The only evidence presented at Hinton's trial was ballistics testing state prosecutors said proved the bullets that killed the two men came from a gun Hinton's mother owned. 
Hinton lost appeals for a decade before the Equal Justice Initiative took up his case. Subsequent ballistics testing by the nonprofit in 2002 proved that the bullets weren't a match for the firearm, but the state declined to re-examine the case. 
It took another 12 years for Hinton's appeal to reach the U.S. Supreme Court, which reversed the lower court's ruling and granted a new trial. 
The judge in his new trial dismissed the charges after the state's prosecutors determined through additional testing that the bullets could not have come from Hinton's mother's gun. 
A 2009 study by professors at the University of Colorado and published in the Journal of Criminal Law and Criminology found that 88 percent of the leading criminologists in the U.S. polled did not believe the death penalty effectively deters crime.
Of the leading criminologists polled in the study, 87 percent said that speeding up executions would not add a deterrent effect on crime.
Print this piece