Tuberville thanks God that Trump was acquitted by Senate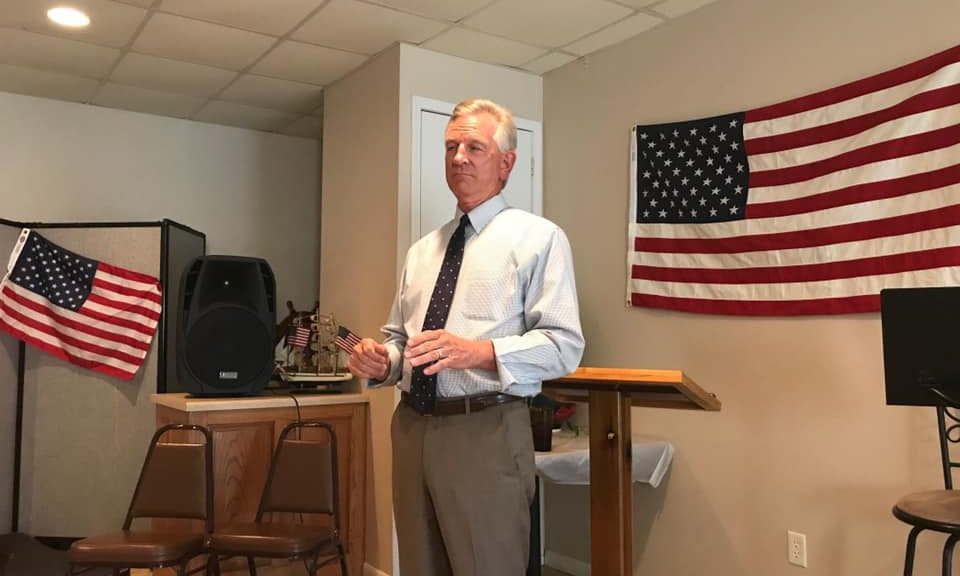 Wednesday, the U.S. Senate voted to acquit President Donald J. Trump (R) on both articles of impeachment. Senate candidate former Auburn head football Coach thanked "God for answering our prayers."
Tuberville called the Articles of Impeachment "bogus."
"I know millions of Alabamians and millions more across the country join me in thanking God for answering our prayers and guiding President Trump safely through Nancy Pelosi's bogus impeachment effort," Tuberville said. "History's greatest president can now return his full attention to guiding the world's greatest nation."
Tuberville was critical of U.S. Senator Doug Jones for voting to convict the President on both counts.
"When Doug Jones cast his impeachment vote with the Democrat leadership instead of the Alabamians he swore an oath to represent, the leopard showed his spots," Tuberville stated. "It's time for Doug Jones to buy a one-way ticket to California and live with his liberal donors and supporters."
Tuberville is running for the seat currently held by Sen. Jones.
"Alabama must send President Trump a senator who will fight alongside him and support his agenda through thick and thin," Tuberville stated.
Tuberville also attacked GOP rivals former Attorney General Jeff Sessions and Congressman Bradley Byrne, R-Montrose.
"As attorney general, Jeff Sessions abandoned our president when he needed him most, and Bradley Byrne demanded that Donald Trump step down as the Republican nominee in 2016," Tuberville stated. "Capitol Hill already has enough cut-and-run congressmen and sunshine patriots. Alabama doesn't need to elect another one. We must elect a senator who understands the meaning of the word 'loyalty' and lives by it."
Tuberville has been criticized by his critics for his stated belief that Trump was sent by God; but he doubled down on that assertion on Wednesday.
"I remain convinced that God sent us Donald Trump because He knew our nation was in trouble," Tuberville told reporters. "I'm ready to go to Washington and help our president but things back on track.
Trump was acquitted on the allegation that he abused power 52 to 48. On the charge of obstruction of Congress he was acquitted 53 to 47. Senator Mitt Romney, R-Utah, voted guilty on the count of abuse of power. Romney was the only Senator to cross party lines. The President's impeachment ordeal is now over.
Trump Victory National Finance Committee member former State Representative Perry O. Hooper Jr., R-Montgomery, told the Alabama Political Reporter: "Hopefully now the farce impeachment is over we can get back to President Trump's bipartisan Agenda: rebuilding America's infrastructure, making healthcare more affordable and fighting the opioid crisis."
Hooper told APR that, "The Democrats have given the Republicans a powerful weapon in their effort to take back the house next November. Nancy Pelosi has bragged that the stain of impeachment will be with the President forever."
GOP Minority Leader Kevin McCarthy (R-California), in line to be speaker if Republicans regain the majority in the November election, disagrees.
"This is the fastest, weakest, most political impeachment in history," McCarthy told the press on Wednesday. "I don't think it should stay on the books."
"If McCarthy does indeed take the gavel from Pelosi in 2021, he will hold immense power to pass legislation — and a vote on expungement of the impeachment articles almost certainly would yield party-line support," Hooper predicted.
There was never a serious chance that the Democrats could get enough votes to convict and remove President Trump. Three presidents have been impeached by the House of Representatives. The Senate has never convicted or removed an American President.
The Republican Primary is on March 3.
Print this piece
Alabama may need 2,500 more ventilators. It's having to compete to get them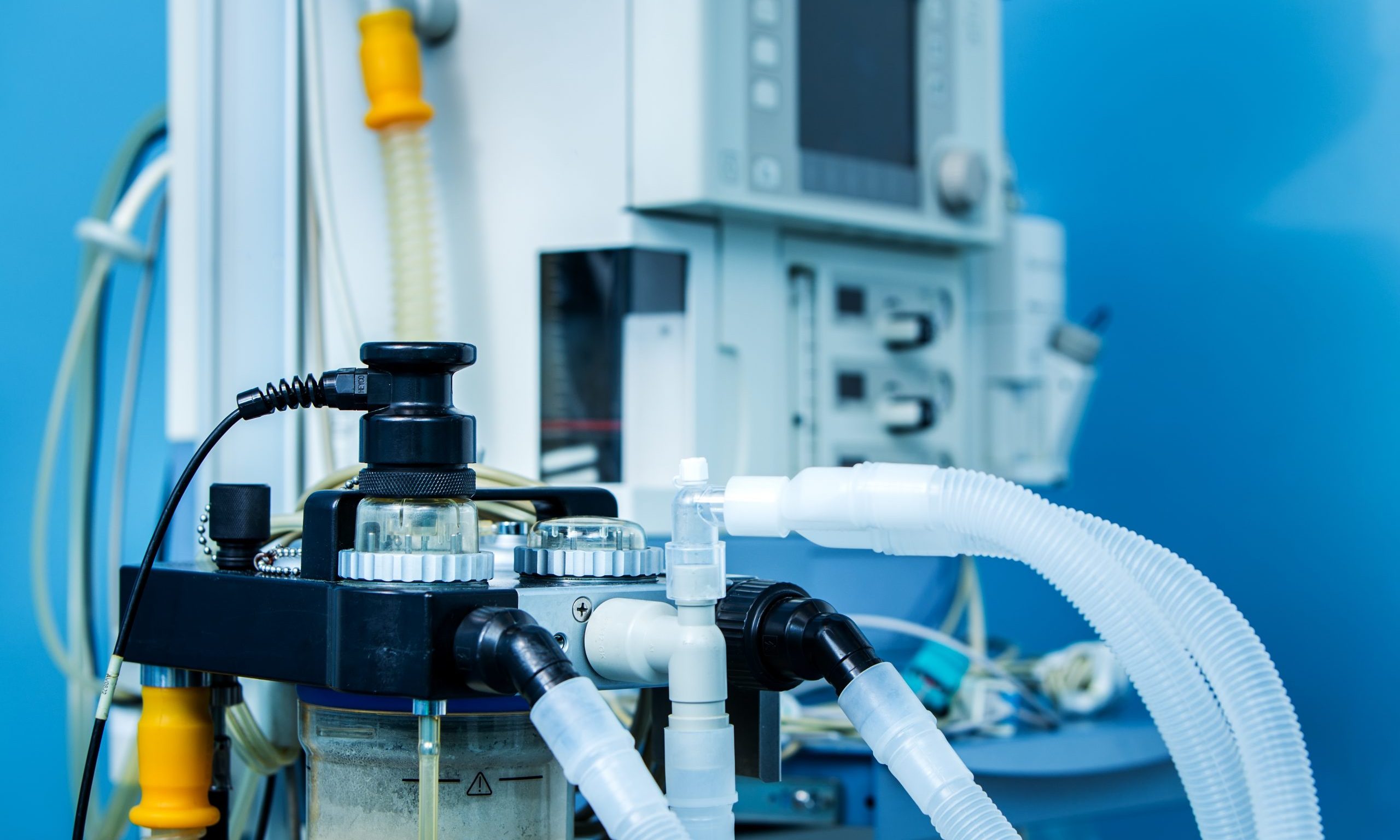 Alabama may need 2,000 more ventilators than it has, and it's being forced to compete with other states to get them on the private market.
State Health Officer Dr. Scott Harris said Friday that the Alabama Department of Public Health is attempting to source its own ventilators as a number of hospitals in the state are already struggling and asking for more.
The state requested 500 ventilators from the federal government through the Department of Health and Human Services and the national strategic stockpile. It asked for 200 of them to be delivered urgently.
"HHS has indicated that they're not going to fulfill that anytime soon because they're still taking care of places like New York City," Harris said in an interview with APR.
When Alabama nears an expected surge — say 72 hours before hospitals are expected to be overwhelmed with patients requiring life support — they may be able to make the extra ventilators available.
So Alabama, like a number of states, is being forced to try to source ventilators on its own through the private market, where hundreds of hospitals, all the other states and other countries are trying to do the same.
Harris said he signed a purchase order Thursday for 250 more ventilators.
"We're waiting to see, and then there are others that we're waiting to hear from," Harris told APR. "We're doing our best to try to source these in any way that we can."
"We're attempting to source those ourselves, but as you know, all the states are looking to source their own and in some measure competing with each other," he said a press conference Friday evening when Gov. Kay Ivey announced a shelter in place order.
Alabama Sen. Doug Jones said Thursday that Alabama will likely make additional requests, but there are only 10,000 ventilators in the national stockpile and in the U.S. Department of Defense surplus. And with every other state in the country also requesting these supplies, the federal government has said that states should not rely on the national stockpile to bolster their ventilator capacity.
By Friday, nearly 1,500 people were confirmed positive with the virus. At least 38 have died. Dire models from the Institute for Health Metrics and Evaluation at the University of Washington — models that influenced the state's decision to issue a stay-at-home order — project that by mid-April, Alabama could have a massive shortage of ventilators and hospital beds.
"The timeline I think makes sense and the time when we're expected to have a surge is the part that was most useful to us," Harris said. "We've been trying very hard to get an order in place with regards to this surge that we expect to happen."
The model estimates that Alabama could have a shortage of 20,000 hospital beds, 3,900 intensive care beds and more than 2,000 ventilators.
At least 3,500 ventilators would be needed at the peak of the COVID-19 outbreak in mid-April, according to the IHME model. Last month, Alabama Hospital Association President Donald Williamson said the state has a surge capacity of about 800.
The same model projects that about 5,500 people could die from COVID-19 in Alabama by August. However, the model is live and is regularly adjusted. Earlier this week, it suggested that 7,000 people could die by August.
Harris said the state, over the past couple of weeks, has added a few hundred additional ventilators to its capacity by converting anesthesia machines and veterinary ventilators for use on those infected with the coronavirus.
"Yet, even with adding all of those ventilators, going up by a few hundred units, which means to tell you that we're still using around the same percent of all of our ventilators even though the number [of ventilators] is going up," Harris said. "So we know that there are more patients on ventilators."
The state health officer said some hospitals in the state are already struggling but others are cooperating to share resources.
"They are really working hard to make sure that they have what they need, and we're trying very hard, along with the governor's office, to make sure that Alabama has enough inventory," Harris said.
Print this piece