Brooks, Rogers vote for resolution to reprimand Pelosi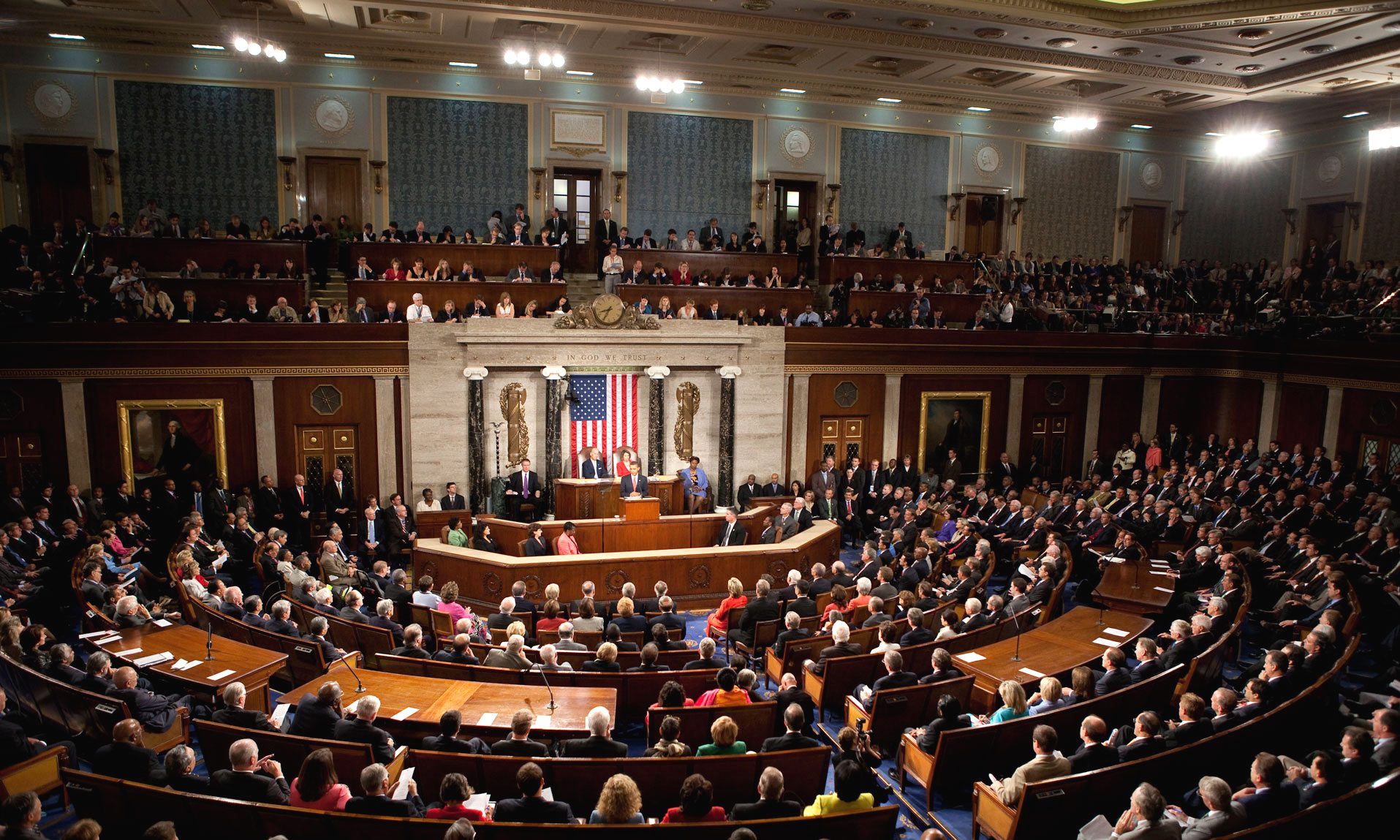 Thursday, Congressman Mo Brooks (R-Huntsville) and Mike Rogers (R-Saks) voted "No" against the Democrats' motion to kill H.Res. 832, which disapproved of Speaker Pelosi's tearing apart the House's official copy of President Trump's State of the Union Address.
"When a Republican congressman muttered 'You lie' during Obama's State of the Union, the House voted to censure him," Representative Brooks said. "I support equal treatment. Nancy Pelosi ripped apart President Trump's State of the Union speech with the eyes of the world on her and while President Trump was still at the podium. Her behavior is disgraceful and unprofessional and she deserves censure. I cosponsored the disapproval resolution, and I'm disappointed that enough Socialist Democrats voted to approve Pelosi's unprofessional behavior to kill the resolution. Talk about a double standard and unequal treatment of Republicans versus Democrats!"
"Speaker Pelosi's behavior at the State of the Union is an embarrassment to our nation," Representative Rogers said. "The planned tearing up of the official copy of President Trump's speech was beneath contempt and degraded the office of Speaker. She should be ashamed of her juvenile and petty actions. I am proud to be a cosponsor of H. Res. 832 to disapprove of Speaker Pelosi's behavior. I congratulate my colleague Representative Kay Granger (R-TX) for spearheading this important resolution. It is deeply unfortunate that House Democrats refused to allow an up or down vote today on this resolution."
"Pelosi ripping apart President Trump's State of the Union speech reveals how much they hate Donald Trump for winning in 2016, how angry they are that the Senate acquitted President Trump of impeachment wrongdoing, and how upset they are that the Iowa Caucus was so badly mishandled by Iowa's Democrat Party," Brooks said. "To a large degree, Speaker Pelosi ripped up President Trump's speech in hopes her actions would divert public attention from the Iowa Caucus debacle and the greatness of President Trump's State of the Union address."
Senate candidate Congressman Bradley Byrne (R-Montrose) said, "Hey Nancy Pelosi — time to rip up your Articles of Impeachment. This sham is finally over!" Byrne released a video of himself ripping up a copy of the Articles of Impeachment against President Trump.
The Democrats have the majority in the House and they predictably back their Speaker on this vote 224 to 193.
Nancy Pelosi is receiving a lot of criticism from Republicans.
Wednesday, "Alabama Republican Party Chairman Terry Lathan said in a plea for volunteers, "Last night we heard President Trump weave the beautiful story of America in one of the strongest State of the Union speeches ever delivered to our nation. America First is not just a slogan- it is action in motion. The results confirm that President Trump and Republican policies have catapulted our country into historic heights across all categories. While the world watched Nancy Pelosi rip up the president's speech, they also saw her mean spirited hatred. As she and the Democrats, including Senator Doug Jones, sat down pouting in anger at the great successes we heard, America cheered. I urge you to look past her pettiness. Put your outrage in to action. Honor those who she ripped up by helping us help President Trump by beating Doug Jones."
Wednesday, Trump Victory Committee member former State Representative Perry O. Hooper Jr. (R-Montgomery) said.
"I thought nothing could be pettier than the Democrats that threw temper tantrums for the cameras while boycotting this important symbol of the strength of our country and our system of government," Hooper said. "Then Nancy Pelosi ripped up her copy of the speech. A speech that honored our country and the brave men and women, including the Tuskegee Airman, who fought and died so she could have the right to serve as Speaker of the House. Republican Leader Kevin McCarty said it best, "How petty of Pelosi," he tweeted. "Ripping up a piece of paper doesn't change the facts that were written on it — Americans are winning, in spite of the do-nothing Democrats." For this unbelievable act of spiteful pathetic behavior Speaker Nancy Pelosi must apologize to the President and the American People."
Trump is using the incident to fundraise and has emailed video of Pelosi ripping the speech to Republican supporters.
"Tuesday night was a great and triumphant evening for our Country," Pres. Trump said. "While I gave a perfect State of the Union Address, Nancy threw a temper tantrum and ripped up the copy of the speech I gave her. She truly hates America." "The Do Nothing Democrats are furious that, unlike previous Presidents, I've kept my promises to the American People and now America is WINNING like never before. Nancy's actions were an absolute disgrace and she is everything that is wrong with the Washington Swamp. When I ran for President, I told you I would DRAIN THE SWAMP, and that is exactly what I plan on doing, starting with Nancy. There's no better way to show her just how much Americans have REJECTED her than by fundraising off her little stunt, which is why I want to raise another TWO MILLION DOLLARS in the NEXT 24 HOURS."
Plaintiffs ask for panel of judges to reconsider ruling on Alabama voter ID law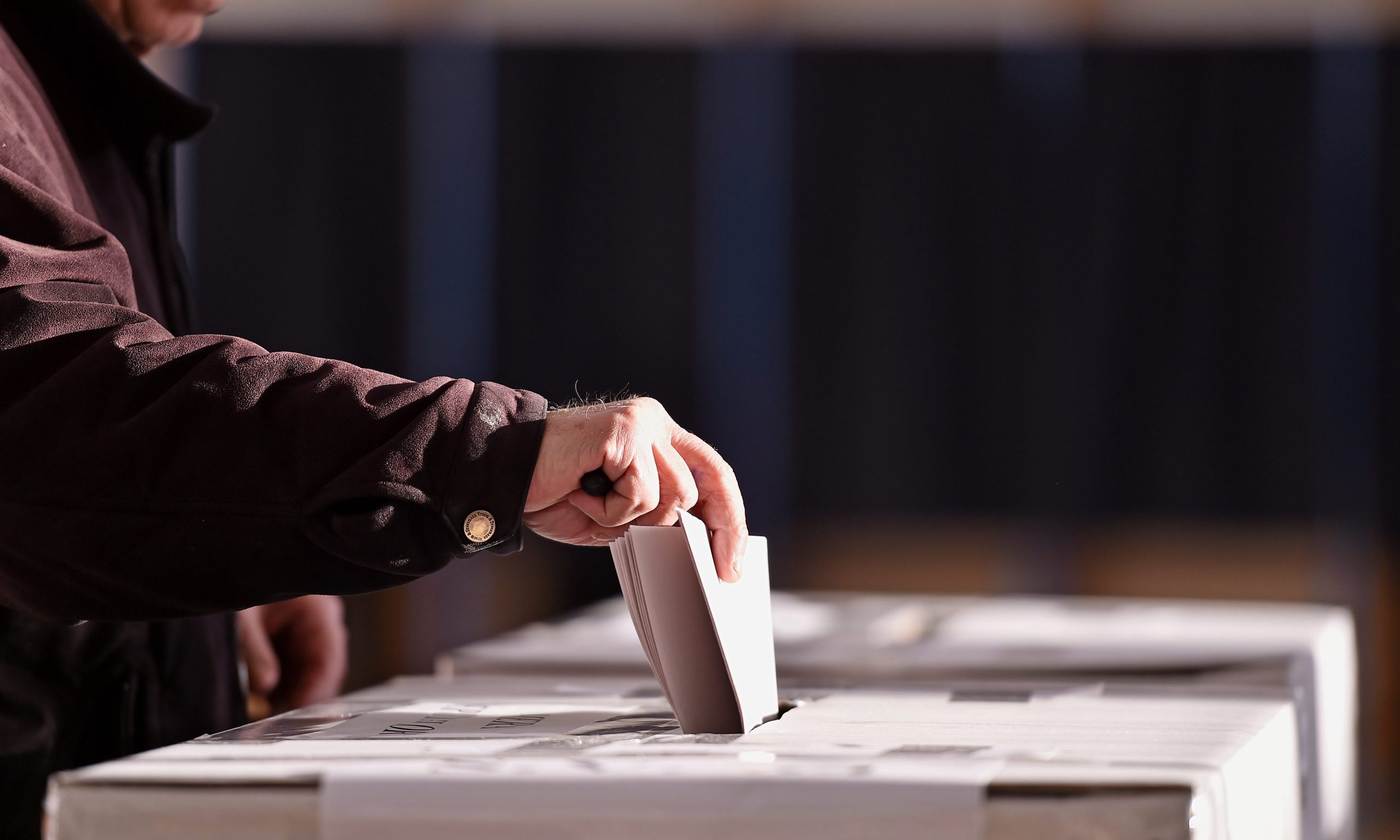 Plaintiffs suing Alabama Secretary of State John Merrill alleging the state's voter ID law discriminates against minorities on Monday asked a panel of judges to reconsider an appeals court decision that affirmed the law. 
The NAACP Legal Defense and Educational Fund on Monday filed a petition Monday asking that all of the judges on the Eleventh Circuit Court of Appeals reconsider the July 21 decision by a panel of three judges that fell 2-1 in favor of the state's voter ID law. 
The 2011 law requires voters in Alabama to show a valid, government-issued photo ID to vote. The NAACP, Greater Birmingham Ministries and several minority voters sued, arguing that lawmakers knowingly crafted the law to prevent Black people and other minorities, who are less likely to have such photo IDs, from voting. 
The three-judge panel of the 11th Circuit Court of Appeals in its July 21 opinion found that the burden of Alabama's voter ID law is minimal, and does not"violate the Fourteenth and Fifteenth Amendments of the Constitution, nor does it violate the Voting Rights Act."
Merrill has argued that the state's voter ID law is meant to deter in-person voting fraud and that the state makes available mobile photo ID units able to provide voters with the necessary IDs.
District Judge Darrin Gayles in his dissenting opinion wrote that voter fraud in Alabama is rare, and that "while there have been some limited cases of absentee voter fraud, in-person voter fraud is virtually non-existent."
Gayles wrote that Merrill presented evidence of just two instances of in-person voter fraud in Alabama's history.
"Despite the lack of in-person voter fraud, Secretary Merrill claims Alabama enacted the Photo ID Law to combat voter fraud and to restore confidence in elections — a dubious position in light of the facts," Gayles wrote.
Gayles noted that former State Sen. Larry Dixon, R-Montgomery, before his retirement in 2010, sponsored similar voter ID bills.
"During this time, Senator Dixon made repeated comments linking photo identification legislation to race, including 'the fact you don't have to show an ID is very beneficial to the Black power structure and the rest of the Democrats' and that voting without photo identification 'benefits Black elected leaders, and that's why they're opposed to it,'" Gayles wrote in his dissenting opinion.
"It is clear from the statements of the legislators who enacted Alabama's photo ID law that they passed it for the unconstitutional purpose of discriminating against voters of color," said LDF senior counsel Natasha Merle in a statement Monday. "As long as this law is intact, Black and Latinx Alabamians will continue to be disproportionately excluded from the state's electoral process."
Attorneys in the filing Monday told the court that "roughly 118,000 Alabamians lack qualifying photo ID, and Black and Latinx voters are twice as likely to lack qualifying ID as compared to white voters. Given this evidence, a trial was required to determine whether HB19 violates the Fourteenth and Fifteenth Amendments."