Brooks, Rogers vote for resolution to reprimand Pelosi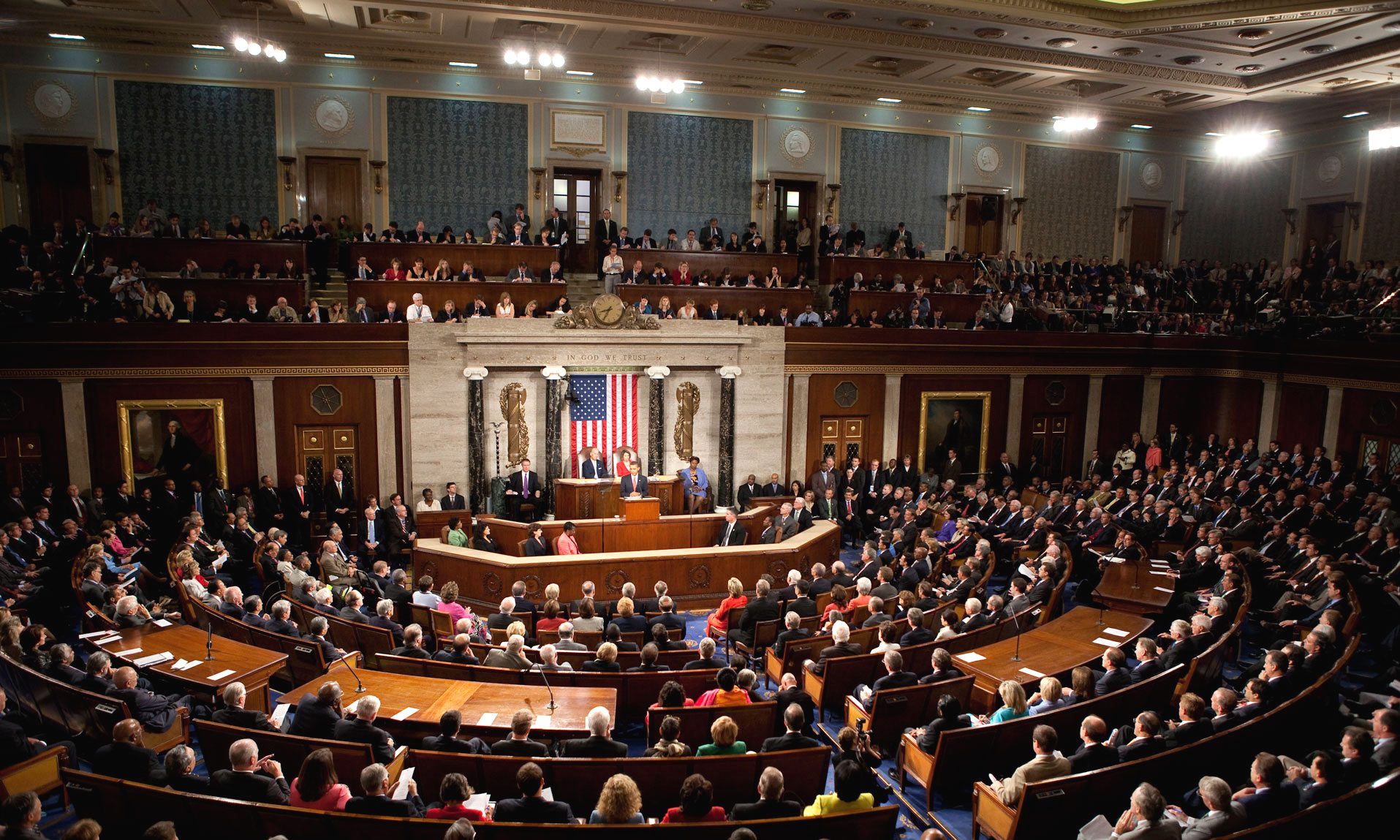 Thursday, Congressman Mo Brooks (R-Huntsville) and Mike Rogers (R-Saks) voted "No" against the Democrats' motion to kill H.Res. 832, which disapproved of Speaker Pelosi's tearing apart the House's official copy of President Trump's State of the Union Address.
"When a Republican congressman muttered 'You lie' during Obama's State of the Union, the House voted to censure him," Representative Brooks said. "I support equal treatment. Nancy Pelosi ripped apart President Trump's State of the Union speech with the eyes of the world on her and while President Trump was still at the podium. Her behavior is disgraceful and unprofessional and she deserves censure. I cosponsored the disapproval resolution, and I'm disappointed that enough Socialist Democrats voted to approve Pelosi's unprofessional behavior to kill the resolution. Talk about a double standard and unequal treatment of Republicans versus Democrats!"
"Speaker Pelosi's behavior at the State of the Union is an embarrassment to our nation," Representative Rogers said. "The planned tearing up of the official copy of President Trump's speech was beneath contempt and degraded the office of Speaker. She should be ashamed of her juvenile and petty actions. I am proud to be a cosponsor of H. Res. 832 to disapprove of Speaker Pelosi's behavior. I congratulate my colleague Representative Kay Granger (R-TX) for spearheading this important resolution. It is deeply unfortunate that House Democrats refused to allow an up or down vote today on this resolution."
"Pelosi ripping apart President Trump's State of the Union speech reveals how much they hate Donald Trump for winning in 2016, how angry they are that the Senate acquitted President Trump of impeachment wrongdoing, and how upset they are that the Iowa Caucus was so badly mishandled by Iowa's Democrat Party," Brooks said. "To a large degree, Speaker Pelosi ripped up President Trump's speech in hopes her actions would divert public attention from the Iowa Caucus debacle and the greatness of President Trump's State of the Union address."
Senate candidate Congressman Bradley Byrne (R-Montrose) said, "Hey Nancy Pelosi — time to rip up your Articles of Impeachment. This sham is finally over!" Byrne released a video of himself ripping up a copy of the Articles of Impeachment against President Trump.
The Democrats have the majority in the House and they predictably back their Speaker on this vote 224 to 193.
Nancy Pelosi is receiving a lot of criticism from Republicans.
Wednesday, "Alabama Republican Party Chairman Terry Lathan said in a plea for volunteers, "Last night we heard President Trump weave the beautiful story of America in one of the strongest State of the Union speeches ever delivered to our nation. America First is not just a slogan- it is action in motion. The results confirm that President Trump and Republican policies have catapulted our country into historic heights across all categories. While the world watched Nancy Pelosi rip up the president's speech, they also saw her mean spirited hatred. As she and the Democrats, including Senator Doug Jones, sat down pouting in anger at the great successes we heard, America cheered. I urge you to look past her pettiness. Put your outrage in to action. Honor those who she ripped up by helping us help President Trump by beating Doug Jones."
Wednesday, Trump Victory Committee member former State Representative Perry O. Hooper Jr. (R-Montgomery) said.
"I thought nothing could be pettier than the Democrats that threw temper tantrums for the cameras while boycotting this important symbol of the strength of our country and our system of government," Hooper said. "Then Nancy Pelosi ripped up her copy of the speech. A speech that honored our country and the brave men and women, including the Tuskegee Airman, who fought and died so she could have the right to serve as Speaker of the House. Republican Leader Kevin McCarty said it best, "How petty of Pelosi," he tweeted. "Ripping up a piece of paper doesn't change the facts that were written on it — Americans are winning, in spite of the do-nothing Democrats." For this unbelievable act of spiteful pathetic behavior Speaker Nancy Pelosi must apologize to the President and the American People."
Trump is using the incident to fundraise and has emailed video of Pelosi ripping the speech to Republican supporters.
"Tuesday night was a great and triumphant evening for our Country," Pres. Trump said. "While I gave a perfect State of the Union Address, Nancy threw a temper tantrum and ripped up the copy of the speech I gave her. She truly hates America." "The Do Nothing Democrats are furious that, unlike previous Presidents, I've kept my promises to the American People and now America is WINNING like never before. Nancy's actions were an absolute disgrace and she is everything that is wrong with the Washington Swamp. When I ran for President, I told you I would DRAIN THE SWAMP, and that is exactly what I plan on doing, starting with Nancy. There's no better way to show her just how much Americans have REJECTED her than by fundraising off her little stunt, which is why I want to raise another TWO MILLION DOLLARS in the NEXT 24 HOURS."
Supreme Court rules that churches can meet despite COVID restrictions
Chief Justice John Roberts sided with the three "liberal" justices in opposing the ruling. New Justice Amy Coney Barret was the deciding vote siding with the four conservative justices.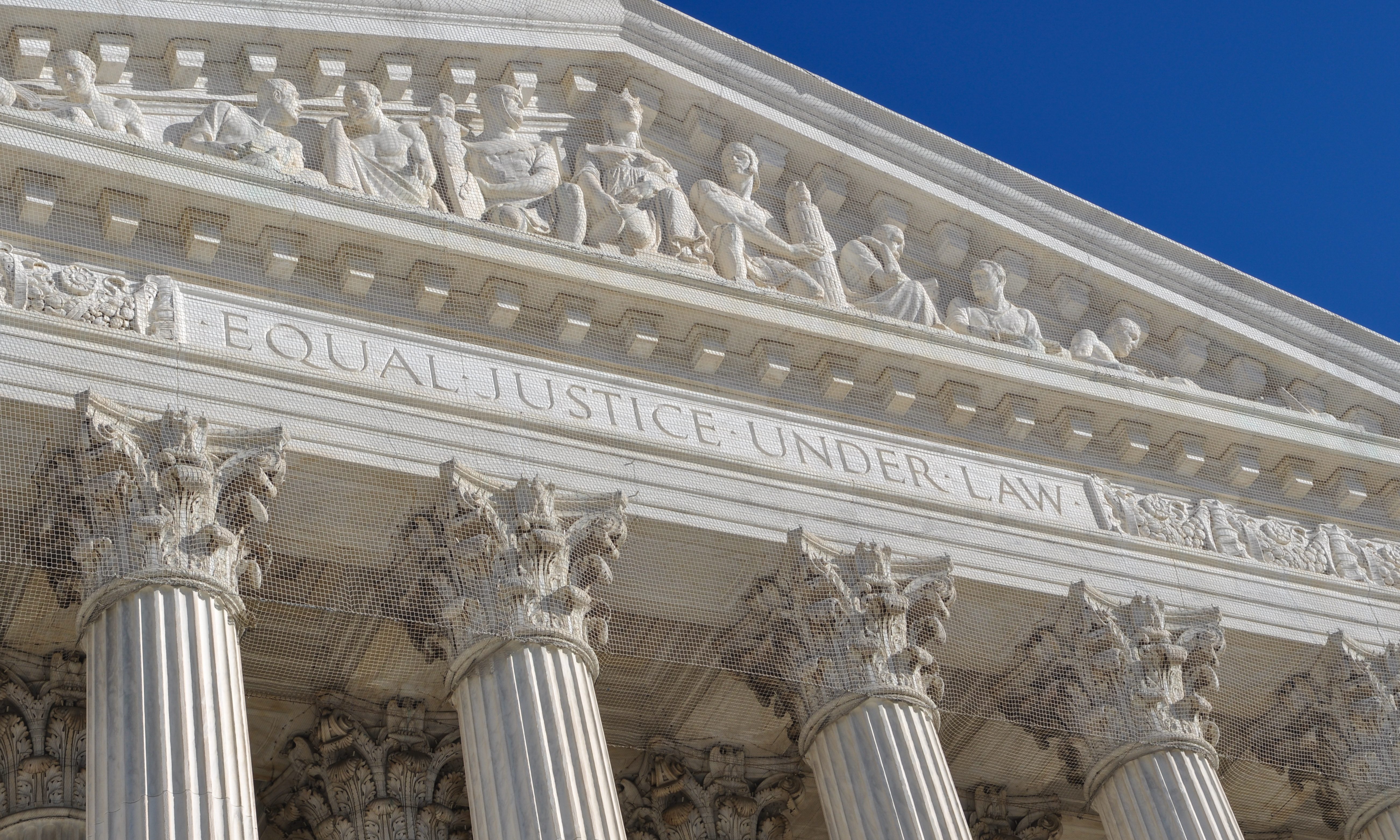 The U.S. Supreme Court ruled in a 5-to-4 decision Wednesday that the state of New York's COVID-19 restrictions violated the freedom of religion rights of New Yorkers.
The court's decision in Roman Catholic Diocese of Brooklyn v. Cuomo just pauses the enforcement of these rules against the litigants who've challenged them while the case proceeds, but it still sends a signal that the majority of the court thinks the restrictions are unconstitutional.
The lawsuits filed by the Diocese of Brooklyn and by Orthodox Jewish synagogues in New York will continue. However, the Supreme Court ruling will likely weigh heavily on the ultimate outcome of those cases.
New York Gov. Andrew Cuomo had passed COVID restrictions that limited church attendance to just 25 people in areas of the state considered to be in the "orange zone" of COVID-19 cases and to just ten people in areas of the state that were in the "red zone."
The same rules applied to churches that can seat a thousand people and those that seat just one hundred. The size of the building did not matter.
"It is time — past time — to make plain that, while the pandemic poses many grave challenges, there is no world in which the Constitution tolerates color-coded executive edicts that reopen liquor stores and bike shops but shutter churches, synagogues and mosques," Justice Neil Gorsuch wrote in a concurring opinion.
"In a red zone, while a synagogue or church may not admit more than 10 persons, businesses categorized as 'essential' may admit as many people as they wish," the court majority wrote. "And the list of 'essential' businesses includes things such as acupuncture facilities, campgrounds, garages, as well as many whose services are not limited to those that can be regarded as essential, such as all plants manufacturing chemicals and microelectronics and all transportation facilities."
"These categorizations lead to troubling results," the court added. "Not only is there no evidence that the applicants have contributed to the spread of COVID–19 but there are many other less restrictive rules that could be adopted to minimize the risk to those attending religious services. Among other things, the maximum attendance at a religious service could be tied to the size of the church or synagogue."
The ruling would tend one to believe that the state may limit occupancy of churches and synagogues, but blanket restrictions like those in the New York law that do not take into account the size of the building are clearly unconstitutional, according to the court majority.
"The Court's ruling is neither surprising nor alarming. Cuomo's rules discriminate against religious services and thereby run afoul of the Constitution," the editors of conservative National Review wrote. "And to fix the problem, Cuomo would not need to exempt houses of worship from the law everyone else follows, but merely ensure that churches aren't relegated to second-class status. One approach may be to classify churches as essential and to assign all essential activities a capacity limit that takes establishment size into account. Another would be to simply let the hard capacity limits go, since houses of worship in orange and red areas are still required to keep to a low proportion of their total capacity (a third and a quarter respectively) — and because the areas at issue in the lawsuit aren't classified as orange or red anymore anyway."
Justice Brett Kavanaugh wrote that whenever a policy creates a preferred, less regulated category — "essential" businesses, in this case — states must either include religion in that category or carry the burden of justifying churches' exclusion.
"The question I always had was why was it okay for all the large box stores to be open, salons, dispensaries, casinos and tattoo parlors, but yet houses of worship were limited to much less capacity than all these places," Rabi Yossi Mintz wrote in a statement. "I completely agree that we must have guidelines but it needs to be across the board and respect the freedom that our fathers granted us through the establishment of our great country."
"There is no question that church is essential and maybe that is more true today than any other time," Pastor Greg Laurie of the Harvest Christian Fellowship Church said in a statement. "Harvest is holding services outside because we want to keep people safe, yet give them an opportunity to worship together…. We practice social distancing and strongly encourage the wearing of masks."
"I am proud to be leading the Diocese of Brooklyn and fighting for our sacred and constitutional right to worship," said Diocese of Brooklyn Bishop Nicholas DiMarzio. "Our churches have not been the cause of any outbreaks. We have taken our legal battle this far because we should be considered essential, for what could be more essential than safely gathering in prayer in a time of pandemic."
Chief Justice John Roberts sided with the three liberal justices in opposing the ruling. New conservative Justice Amy Coney Barret, appointed by President Donald Trump after Ruth Bader Ginsburg's death in September, was the deciding vote, siding with the four other conservative justices.
In an earlier 5-to-4 decision, the court found in favor of a California public health order that prevented churches from operating early in the pandemic. Then Justice Roberts sided with the liberals, but the liberal four has become the liberal three with the death of Ginsburg. Barret replacing Ginsburg appears to have reset the court's previous position.