Brooks, Rogers vote for resolution to reprimand Pelosi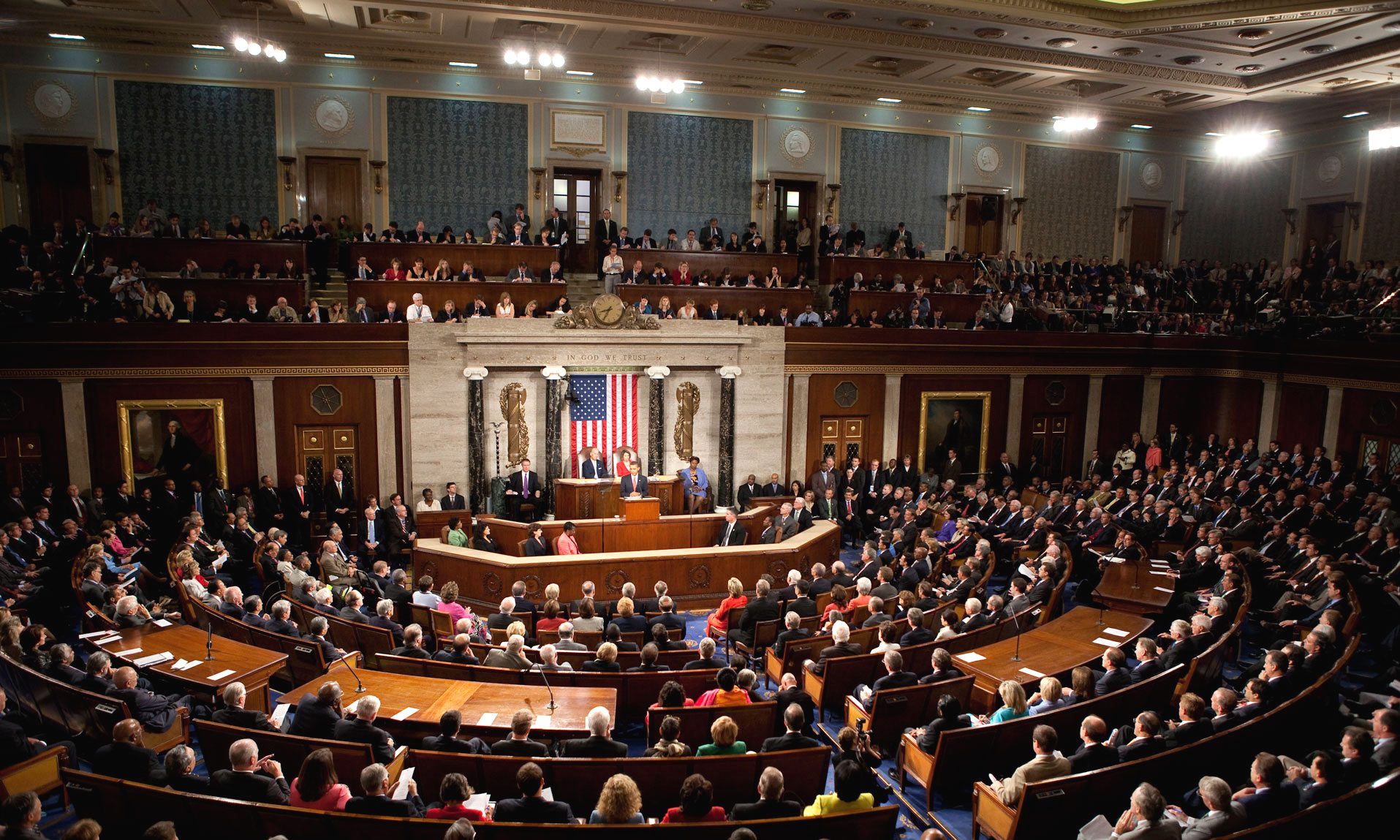 Thursday, Congressman Mo Brooks (R-Huntsville) and Mike Rogers (R-Saks) voted "No" against the Democrats' motion to kill H.Res. 832, which disapproved of Speaker Pelosi's tearing apart the House's official copy of President Trump's State of the Union Address.
"When a Republican congressman muttered 'You lie' during Obama's State of the Union, the House voted to censure him," Representative Brooks said. "I support equal treatment. Nancy Pelosi ripped apart President Trump's State of the Union speech with the eyes of the world on her and while President Trump was still at the podium. Her behavior is disgraceful and unprofessional and she deserves censure. I cosponsored the disapproval resolution, and I'm disappointed that enough Socialist Democrats voted to approve Pelosi's unprofessional behavior to kill the resolution. Talk about a double standard and unequal treatment of Republicans versus Democrats!"
"Speaker Pelosi's behavior at the State of the Union is an embarrassment to our nation," Representative Rogers said. "The planned tearing up of the official copy of President Trump's speech was beneath contempt and degraded the office of Speaker. She should be ashamed of her juvenile and petty actions. I am proud to be a cosponsor of H. Res. 832 to disapprove of Speaker Pelosi's behavior. I congratulate my colleague Representative Kay Granger (R-TX) for spearheading this important resolution. It is deeply unfortunate that House Democrats refused to allow an up or down vote today on this resolution."
"Pelosi ripping apart President Trump's State of the Union speech reveals how much they hate Donald Trump for winning in 2016, how angry they are that the Senate acquitted President Trump of impeachment wrongdoing, and how upset they are that the Iowa Caucus was so badly mishandled by Iowa's Democrat Party," Brooks said. "To a large degree, Speaker Pelosi ripped up President Trump's speech in hopes her actions would divert public attention from the Iowa Caucus debacle and the greatness of President Trump's State of the Union address."
Senate candidate Congressman Bradley Byrne (R-Montrose) said, "Hey Nancy Pelosi — time to rip up your Articles of Impeachment. This sham is finally over!" Byrne released a video of himself ripping up a copy of the Articles of Impeachment against President Trump.
The Democrats have the majority in the House and they predictably back their Speaker on this vote 224 to 193.
Nancy Pelosi is receiving a lot of criticism from Republicans.
Wednesday, "Alabama Republican Party Chairman Terry Lathan said in a plea for volunteers, "Last night we heard President Trump weave the beautiful story of America in one of the strongest State of the Union speeches ever delivered to our nation. America First is not just a slogan- it is action in motion. The results confirm that President Trump and Republican policies have catapulted our country into historic heights across all categories. While the world watched Nancy Pelosi rip up the president's speech, they also saw her mean spirited hatred. As she and the Democrats, including Senator Doug Jones, sat down pouting in anger at the great successes we heard, America cheered. I urge you to look past her pettiness. Put your outrage in to action. Honor those who she ripped up by helping us help President Trump by beating Doug Jones."
Wednesday, Trump Victory Committee member former State Representative Perry O. Hooper Jr. (R-Montgomery) said.
"I thought nothing could be pettier than the Democrats that threw temper tantrums for the cameras while boycotting this important symbol of the strength of our country and our system of government," Hooper said. "Then Nancy Pelosi ripped up her copy of the speech. A speech that honored our country and the brave men and women, including the Tuskegee Airman, who fought and died so she could have the right to serve as Speaker of the House. Republican Leader Kevin McCarty said it best, "How petty of Pelosi," he tweeted. "Ripping up a piece of paper doesn't change the facts that were written on it — Americans are winning, in spite of the do-nothing Democrats." For this unbelievable act of spiteful pathetic behavior Speaker Nancy Pelosi must apologize to the President and the American People."
Trump is using the incident to fundraise and has emailed video of Pelosi ripping the speech to Republican supporters.
"Tuesday night was a great and triumphant evening for our Country," Pres. Trump said. "While I gave a perfect State of the Union Address, Nancy threw a temper tantrum and ripped up the copy of the speech I gave her. She truly hates America." "The Do Nothing Democrats are furious that, unlike previous Presidents, I've kept my promises to the American People and now America is WINNING like never before. Nancy's actions were an absolute disgrace and she is everything that is wrong with the Washington Swamp. When I ran for President, I told you I would DRAIN THE SWAMP, and that is exactly what I plan on doing, starting with Nancy. There's no better way to show her just how much Americans have REJECTED her than by fundraising off her little stunt, which is why I want to raise another TWO MILLION DOLLARS in the NEXT 24 HOURS."
Print this piece
ADOL begins paying federal $600 stimulus benefit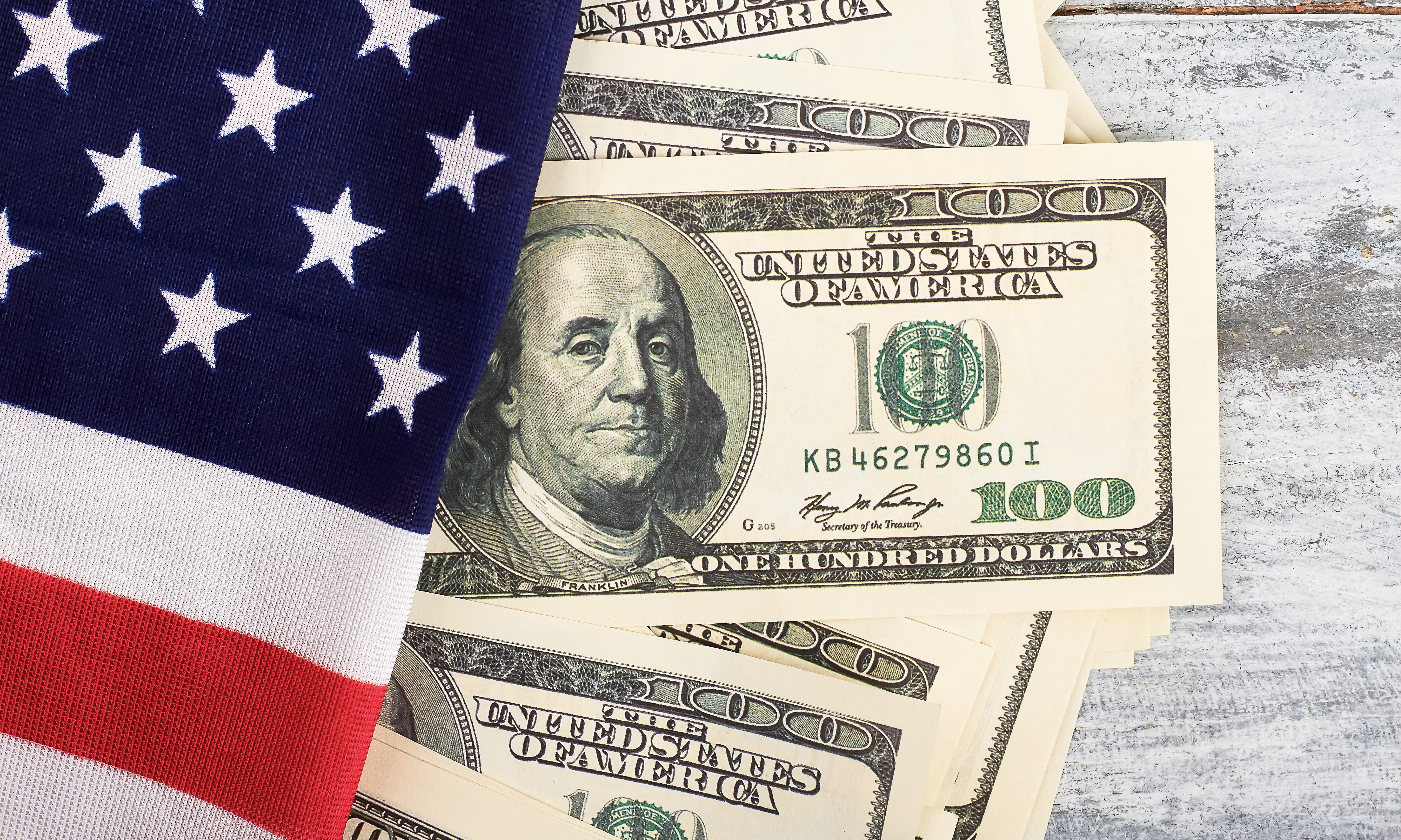 Alabama Department of Labor Secretary Fitzgerald Washington announced today Alabama has begun paying the Federal Pandemic Unemployment Compensation (FPUC) benefit that was established with the passing of the federal CARES Act on March 27, 2020.
ADOL began paying the FPUC benefits on April 8, 2020.  Claimants whose claims have processed should expect to see the funds within 2-3 days, if not sooner.  ADOL paid $40,060,495 in FPUC benefits to 60,848 claimants yesterday.
Under the legislation, anyone receiving unemployment compensation benefits is eligible for the additional $600 a week stimulus payment. The payment is added to the recipient's state weekly benefit amount (maximum of $275/week). The payments will be made for eligible weeks beginning on March 29, 2020 through July 25,2020. This does not refer to the date the original claim was filed, but to the weeks being claimed.  For example, if someone filed their initial claim on March 16, 2020, and remains out of work, they will not receive the additional $600 for the weeks beginning March 15 or March 22, but would receive it for the week beginning March 29, and all weeks going forward.
ADOL will make payments retroactively for weeks already claimed since March 29, 2020.
"We understand the frustration of many Alabamians who are out of work due to the COVID-19 outbreak, and we know that they need these benefits to stay afloat," said Washington.  "We are working as hard as we can to make sure that everyone gets the benefits they need as quickly as they can.  We are one of the first states to begin distributing these funds. We continue to urge patience as the department works to implement this vital legislation."
Programs included in the legislation:
Pandemic Unemployment Assistance (PUA) – provides unemployment benefits to those not ordinarily eligible for them. This includes individuals who are self-employed or contract employees. This benefit is retroactive to January 27, 2020.
Federal Pandemic Unemployment Compensation (FPUC) – provides $600 per week to any individual eligible for any of the Unemployment Compensation programs. This benefit begins March 29, 2020. 
Pandemic Emergency Unemployment Compensation (PEUC) – allows for an additional 13 weeks of benefits added to the end of regular unemployment benefits. This means claimants may collect unemployment benefits for a longer period of time than under normal circumstances.
ADOL is encouraging anyone who believes they may be eligible for these programs to file a claim at www.labor.alabama.gov or by calling 1-866-234-5382. Online filing is strongly encouraged.
Those who already have an active claim, or who have already filed a claim, DO NOT NEED TO REFILE to be eligible for these benefits. ADOL will begin processing PUA and PEUC claims as soon as administratively possible.
Important note: None of the benefits described above, nor unemployment benefits of any kind, are available to employees who quit without good work-related cause, refuse to return to work, or refuse to receive full-time pay. Refusing to return to work could result in a disqualification for benefit eligibility. Attempts to collect unemployment benefits after quitting a job without good work-related cause is considered to be fraud.
The CARES Act specifically provides for serious consequences for fraudulent cases including fines, confinement, and an inability to receive future unemployment benefits until all fraudulent claims and fines have been repaid. Employers are encouraged to utilize the New Hire system to report those employees who fail to return to work.
Print this piece