Opinion | Jim Zeigler has reminded everyone how useless the state auditor is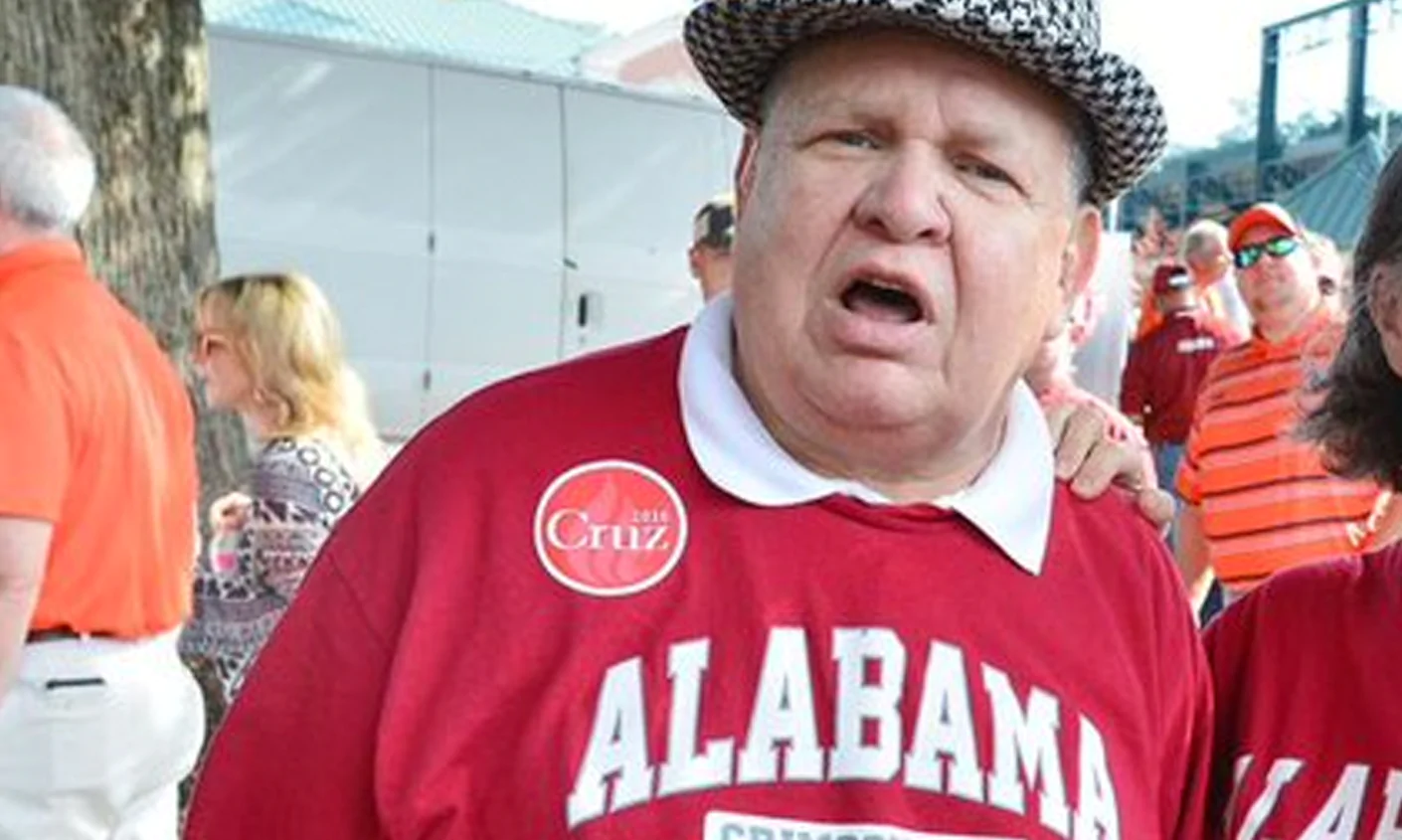 Alabama is known for its bad politicians. 
From George Wallace to Mike Hubbard, and all the Guy Hunts and Robert Bentleys in between, we do political crooks better than anyone. And we've got more do-nothing, pander-happy, waste-of-space political dolts per capita than any other state. 
But rarely — I'd say maybe even never — has a politician come along who is so annoying, so pander-rific, so unbearable, so attention-starved, so utterly useless to everyone, including his own party, that legislators decided to completely eliminate his entire constitutional office. 
Not until State Auditor Jim Zeigler. 
On Thursday, Sen. Andrew Jones, who's been in the Senate for about an hour, introduced a bill that would eliminate the state auditor's office. That decision would have to be approved by voters, since the auditor is a constitutional office, so if the bill is approved by the Legislature it will appear on the November ballot. 
It would eliminate the office in 2022, which is when Zeigler would vacate it. But make no mistake about it, this bill came about because of Jim Zeigler. 
For years now, everyone has quietly wondered to themselves just what in the hell the state auditor does. And all of us secretly suspected that the auditor didn't really do anything at all, but was instead like Milton from "Office Space" — surviving because someone forgot to fix a glitch in the system and the auditor, long after the invention of the computer and Internet, was somehow still getting a check. 
Truthfully, the auditor's position should have been eliminated once purchasing and inventory records landed online and were easily accessible by everyone in the state. 
Because all an auditor ever did was check purchases against inventory lists and ensure that the desk chair bought by the AG's office wasn't being used at the AG's house. 
We don't need that guy anymore. We haven't needed that person in about 30 years now. 
But we were all content, I believe, to go on allowing the position to remain because, honestly, it's such a pain to eliminate it. You have to pass the bill in one house, then the other, then put it on the ballot and then get the people to vote — it's a whole thing. And no one wanted to waste time on it. 
Until Jim Zeigler showed up. 
With his ridiculous ties and his shameless attention seeking. Worming his way into every controversial story. Issuing press releases and holding press conferences about things that have absolutely zero to do with auditing. Filing lawsuits against anyone for the simple pleasure of seeing his name in print somewhere. 
Along the way, though, as Zeigler alienated anyone within a 50-foot radius, he also reminded people that the state auditor's office was still a thing. And when people tried to figure out just why in the world the state auditor was holding press conferences about the governor having an affair, those people had to first consider just what in the ever-loving hell the state auditor was actually supposed to be doing. 
And all of them came to the same conclusion: We have no idea, but we know it's not much. Because if it was much, we wouldn't let Zeigler do it. 
And then some people started to take a look at Zeigler — this seemingly harmless guy who has managed to insert himself, as state auditor, into a bridge debate in Mobile, a school tax debate in Athens, a governor's investigation in Montgomery and a U.S. Senate race. 
Is he actually so harmless? 
This is, after all, the same guy who, by all appearances, misused a client's funds so badly that the fee dispute committee of the Mobile Bar Association — a group of attorneys not exactly well known for its harsh strictness in punishing other attorneys — ordered him to give back $10,000 of a $12,000 retainer. 
A letter to Zeigler provided details of what he didn't do after being paid by his elderly, veteran client: He didn't do anything. 
The "complete estate planning," for which his client had paid him, was left completely undone. Instead, Zeigler charged her for a number of services that did not require legal assistance, such as filling out a Medicaid nursing home eligibility form and a veterans aid and attendance application. 
Somewhere along the way, Zeigler was forced to give up his law license. 
Oh, he sold this story to everyone that he just didn't want to pay the attorneys' fees anymore, but that was nonsense. He could have placed the license on inactive status and not paid a dime. Instead, he agreed to surrender it to the disciplinary committee, and he told that committee that he would not try to get it back for at least two years.
Suspiciously, that is the exact same process and waiting period for a disbarred attorney. 
The bar keeps all of those records private, even after disciplinary action is taken, so there is no complete record of Zeigler's possible transgressions. There's no way to say for certain exactly what it is that Zeigler did, or didn't do, or how he might have embarrassed us all one more time. 
But it was one more straw on the camel's back. One more reminder that the state auditor wasn't doing anything, except being an embarrassment. One more reminder that the state auditor was Jim Zeigler. 
And the response to all of that, from even his own party, is to get rid of the entire office.
Print this piece
Opinion | Ethics are dying and you don't care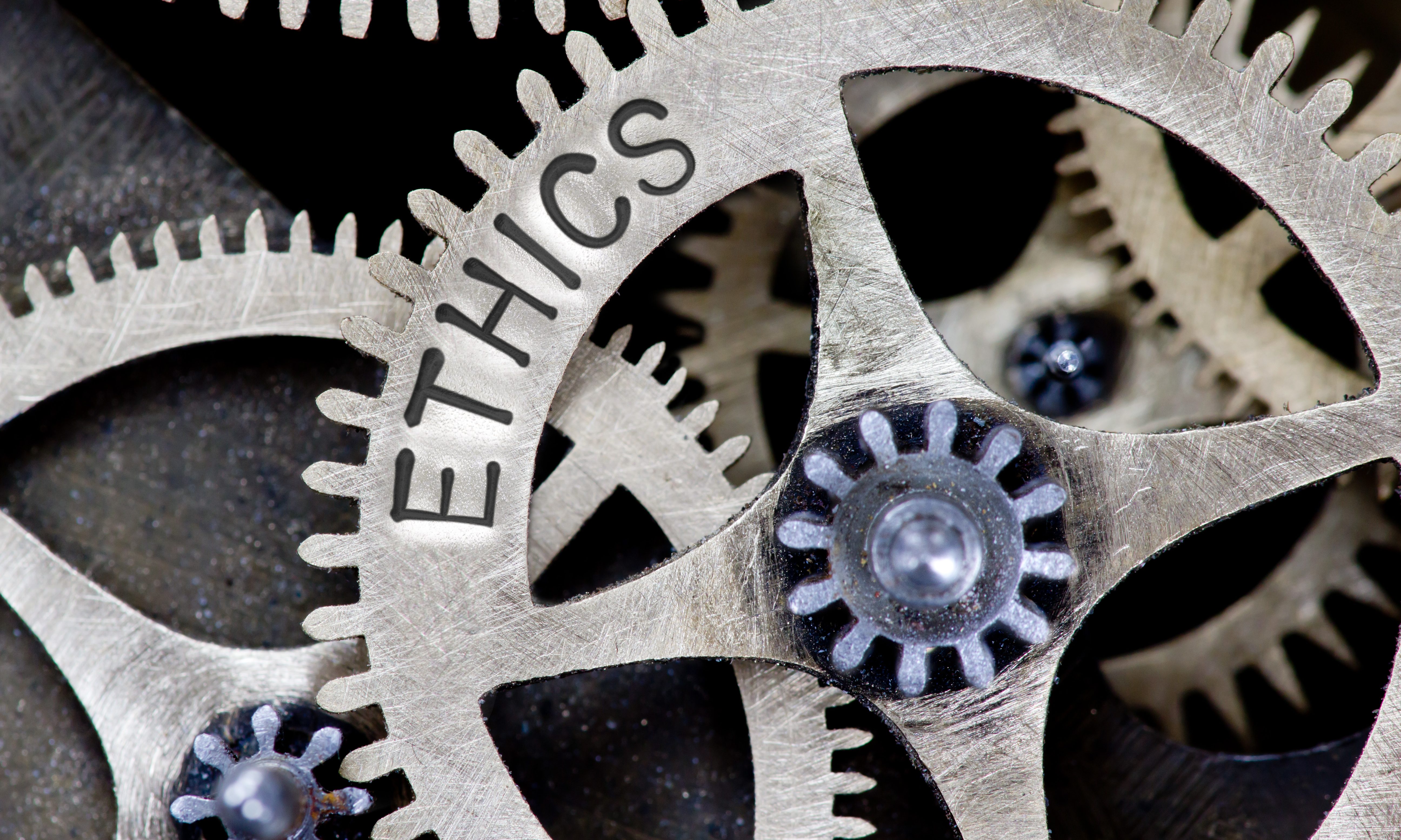 Alabamians don't care about ethics. 
Just admit it. Or, actually, don't even bother admitting it, because the evidence is quite clear. 
You don't really care that much. 
Oh, sure, you say you do. Each election, when the pollsters start making calls asking you to rank what's most important to you, you list ethics right up at the top. In most cases, it's the No. 1 issue for voters, according to the polls. 
But that's BS.  
Your supposed love of ethics is a facade. It's something you say because you think you're supposed to say it. But deep down, it's like bottom five on your list. 
And I know this because I see who you vote for. 
I see how you fail to punish those who abuse ethics laws, who skirt the rules of campaign finance, who seek to constantly roll back the protections put in place to ensure your government operates fairly and plays favorites as little as possible. 
Not a single person who has attacked Alabama ethics laws or who has been accused of violating campaign finance laws or ethics laws has lost an election in this state in recent years. 
Some have gone to jail and been forced to resign, but conservative voters in Alabama have sent exactly zero bad actors packing. And if we're honest, I think we all know that Mike Hubbard — the face of political corruption in this state — would likely win his old House seat back if he ran in the next election.
Because you care more about the R beside the name of a candidate than you do about the quality of the candidate. 
Don't dispute this. 
In 2018, when Republicans in the state legislature carved out massive loopholes in the ethics laws, despite corruption prosecutors raising red flags, not a single person who voted for that monstrosity paid a political price. In fact, Republicans who were thought to be vulnerable won easily, despite their support of a bill that went against what was allegedly voters' top priority. 
In that same election cycle, Attorney General Steve Marshall, who clearly seemed to have accepted campaign funds that violated Alabama laws, won easily. In the primary, when GOP voters could have chosen another Republican — one with a history of fighting public corruption — they still chose the establishment Republican, and turned a blind eye to sketchy ethical behavior. 
The sketchy ethical behavior of the state's top law enforcement officer.
If you don't care about that, there's not much left. 
And so, here we are now, with one GOP hack after another whittling away at the ethics laws each and every year. 
A couple of years ago, we made broad exceptions for "economic developers." Even as the most sensible and independent members of the ALGOP screamed bloody murder over the extra large loopholes. 
Last year, Sen. Greg Albritton tried to essentially remove ethics altogether, with a rewrite bill that was so shockingly brazen that even the party leadership had to turn its back on it. 
And this year, there are two more attempts to weaken the laws. 
One is from Rep. Mike Ball, who is one of Hubbard's oldest and bestest pals, and a guy who has wanted to rewrite the ethics laws ever since his good buddy was sent to rich-white-guy's prison in Alabama. Which is to say Hubbard is out on bond on appeal forever. 
Ball's latest bill might just challenge Albritton's for the most shamefully obvious attempt to undermine ethics laws. Except, instead of rewriting the laws, he just removes the portions that allow district attorneys and the AG's office to prosecute them. Unless the charges go through the Ethics Commission first. 
So, the commission that is appointed by the legislature would be the only group that could bring ethics charges against the legislature.
A fox appointed by other foxes to guard the hen house. 
But we don't stop there. 
In addition to Ball's bill, there's also one from Sen. Garlan Gudger that would get the revolving door swinging again. 
As part of the 2010 ethics reform package, lawmakers were prohibited from leaving their elected positions and accepting lobbying work for a period of two years. Gudger's bill would carve out an extensive exception, allowing for former public employees to return to their old job — or ANY OTHER public position — and immediately start lobbying. 
Because, you know, just the other day, I passed by a group of people talking on the street about the things that really need fixing around this state, and their top issue was how unfair it was that these folks couldn't work as lobbyists immediately. 
This is pathetic. 
These are people carving out exceptions for themselves and their buddies — working to rig the game so they can keep sucking up public dollars and making sure hefty contracts go to their pals. It's government handouts for the wealthy and crooked. 
And you'd be outraged about it. If you cared at all.
Print this piece