Medical marijuana legislation to be introduced this week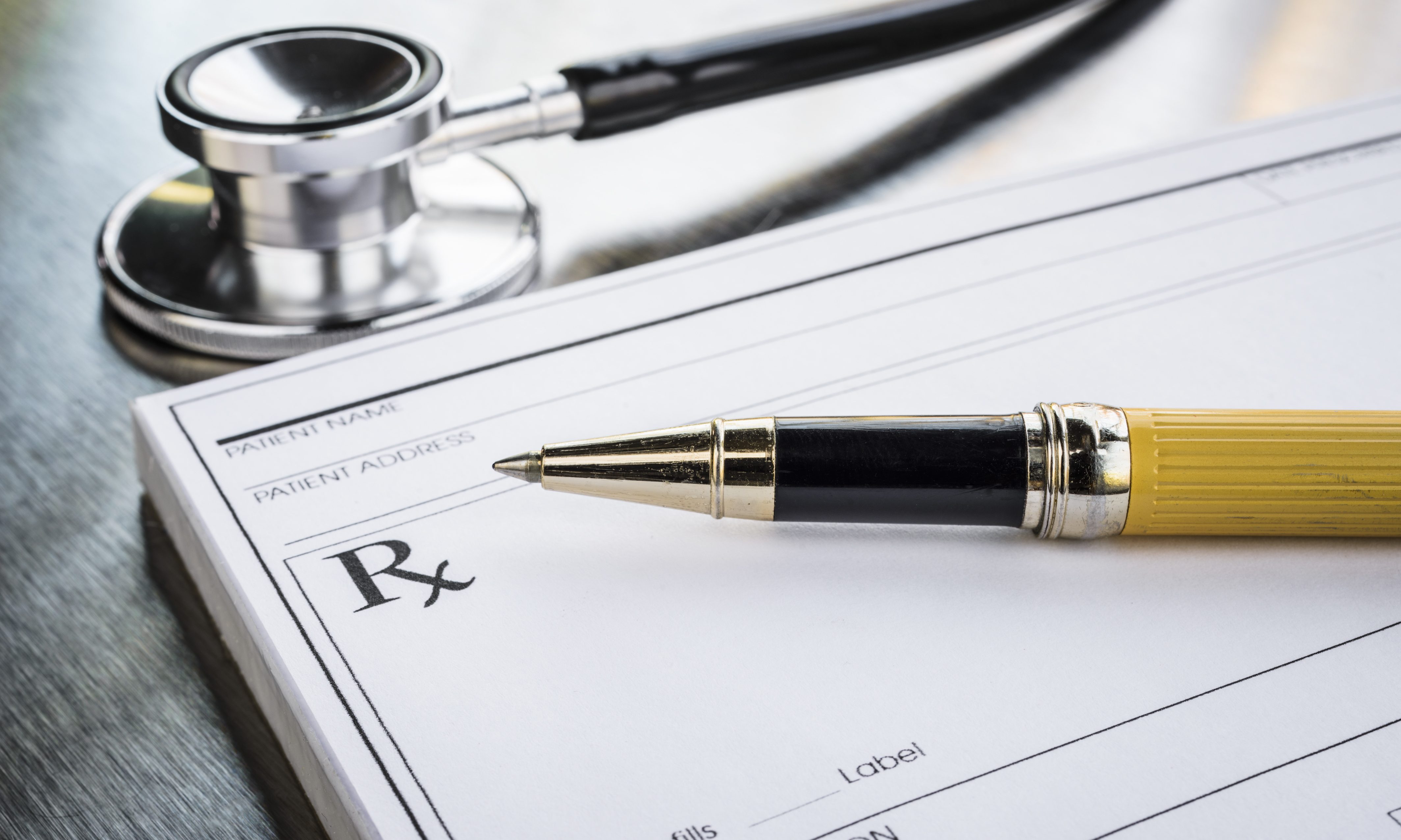 Thursday, State Senator Tim Melson (R-Florence) told the Alabama Political Reporter that he anticipates introducing his medical marijuana legislation on Tuesday.
Melson said that he and the Alabama Legislative Services Agency were working on the final language in the bill. A key final sticking point is how businesses can deal with medical marijuana users in the workplace. Melson said that some business groups want employers to be able to fire anyone who uses marijuana even under the care and advice of a physician. There are also concerns as to whether or not an employee injured on the job with a medical marijuana prescription from their doctor should be allowed to receive workman's compensation or not.
Melson thought that there should be some workplace protections for employees who take medical marijuana legally.
Melson's bill is based on a draft that was approved by the Alabama Medicial Cannabis Study Commission which from August to December to study the issue of medical marijuana. Melson chaired that commission.
The bill would not allow for recreational marijuana. It is strictly limited to people with a diagnosed medical need, who have it prescribed by a healthcare provider.
The bill would allow farmers to obtain a medical marijuana growing license. There would be no farm to consumer sales and no legalization of home grown for personal use. The state would also license processors, transporters, and dispensaries. There would be strict control of inventory from the farm to the consumer. The medical marijuana would be taxed and the taxes used to fund a Medical Marijuana Commission which would regulate the cannabis industry in the state.
Opponent argue that medical marijuana is not legal under federal law and that medical marijuana eventually leads to the legalization of recreational marijuana. Senator Melson counters with the warning that if the state does not act and the federal government does then the state could face the same situation that it did with hemp. There the federal government legalized industrial hemp in the Farm Bill. Suddenly cannabidiol was legal and stores popped up all over the state selling CBD was being sold to stores with no regulation, licensing, and no input from the healthcare community. Melson supports de-scheduling marijuana at the federal level; but warned that the state needs to put medical cannabis regulations in place for that eventuality.
Melson is a career anesthesiologist.
Melson said that he was confident that the bill, like last year's bill, would pass the Senate; but was worried that it could get bogged down in committee in the Alabama House of Representatives.
State Representative Mike Ball (R-Madison) carried the bill in the House last year; but while he is still passionate about the issue, is not sure that he will carry the bill in the House this year.
"My focus is on ethics this year," Ball told APR.
Ball said that his bill would improve on the ethics law that the state legislature has been working under since 2010.
Alabama officials watching for possible armed protests
The Montgomery Police Department will have officers at the Capitol on Sunday, girding for potentially violent demonstrations.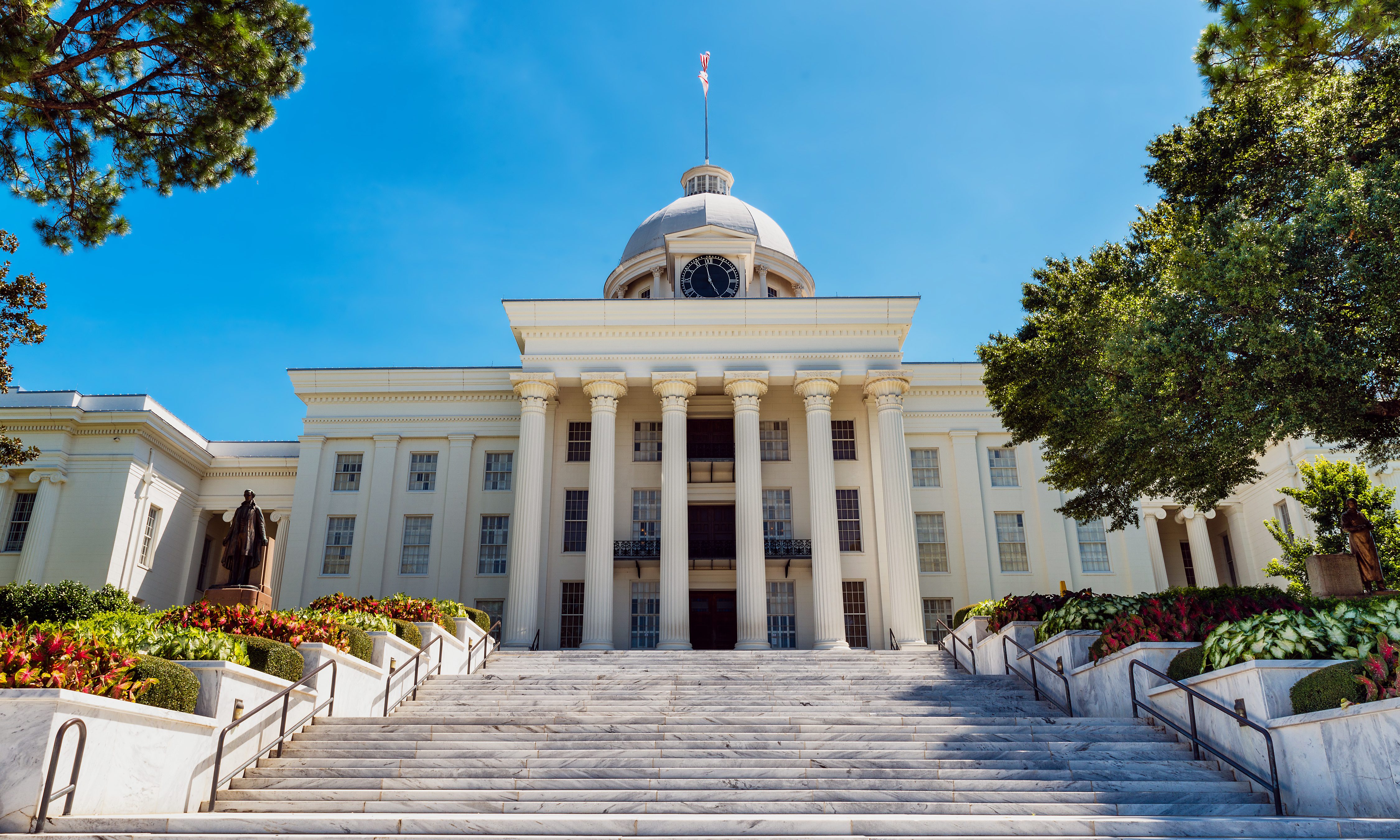 It wasn't clear Friday whether armed protestors would show up at Alabama's Capitol building this weekend after an FBI internal report this week warned that there were plans for armed demonstrations in state capitals across the country until Inauguration Day.
First reported by ABC News and corroborated by numerous other news outlets, the FBI's memo warns that continued violence targeting state capitols remains possible between now and President-elect-Joe Biden's inauguration on Jan. 20. 
"Armed protests are being planned at all 50 state capitols from 16 January through at least 20 January, and at the U.S. Capitol from 17 January through 20 January," the bulletin said, according to the Associated Press. 
Alabama Law Enforcement Agency spokeswoman Robyn Bryan, in a message to APR on Friday, said the agency continues to monitor activity for public safety concerns "and possible threats related to the ongoing protests across the nation." 
"ALEA recognizes that United States Citizens have constitutionally protected rights to assemble, speak, and petition the government. ALEA safeguards these first amendment rights, and reports on only those activities where the potential use of rhetoric and/or propaganda could be used to carry out acts of violence," Bryan continued. "Additionally, potential criminality exhibited by certain members of a group does not negate the constitutional rights of the group itself or its law-abiding participants to exercise their individual liberties under the First Amendment to the United States Constitution." 
The Montgomery Police Department on Friday issued a warning in a tweet to anyone who might plan to bring a firearm to a demonstration. 
"Be mindful that it shall be unlawful for any person, other than a law enforcement officer, to have a firearm in his or her possession or in any vehicle at a point within 1,000 feet of a demonstration at a public place," the department said in the tweet, citing a portion of Alabama's state law.
Montgomery Police will have officers at the Capitol on Sunday, Capt. Saba Coleman of the Montgomery Police Department said in a message to APR on Friday.  
"It's no exaggeration to say that Trump's army of domestic terrorists came close to mounting the first successful coup in American history," said Margaret Huang, president and CEO of the Southern Poverty Law Center, speaking to reporters Friday during a briefing on a report the group released on right-wing extremists attempting to overshadow Biden's inauguration.
"Now our nation stands at the edge of the abyss. Threats of violence are steadily escalating, with some of Trump's followers talking openly of civil war. Law enforcement personnel are bracing for potential violence this weekend at the armed protests planned for Washington D.C. and all 50 state capitals," Huang said. 
Michael Hayden, lead investigative reporter at the SPLC, told reporters during the briefing that the odds for violence "are a lot higher than I've seen in a long time." 
"And that's largely to do with the rhetoric that we're seeing," Hayden said. 
The chances of far-right extreme groups coming together for another large event in Washington D.C. in the coming days is less likely because of the additional security measures in place since the Capitol attack, Hayden said, adding that leaders of some of the larger extremist groups have urged followers not to go to Washington D.C. 
"I'm not saying it's impossible to generate a large crowd in Washington D.C. I'm just saying that there are huge obstacles that they did not face on January 6, and it's missing that sort of galvanizing moment of the Trump rally," Hayden said. 
Demonstrations at state capitols are far more likely to galvanize crowds, Hayden said. In his work monitoring extremists online he has seen the sharing of maps of state capitols, dotted with pinpoints where groups want people to go, he said. 
Some states have publicized bolstered security around their capitols, a sign that perhaps those state officials have more information about possible threats than SPLC has access to, Hayden said.