Opinion | Positive results from the Alabama Department of Labor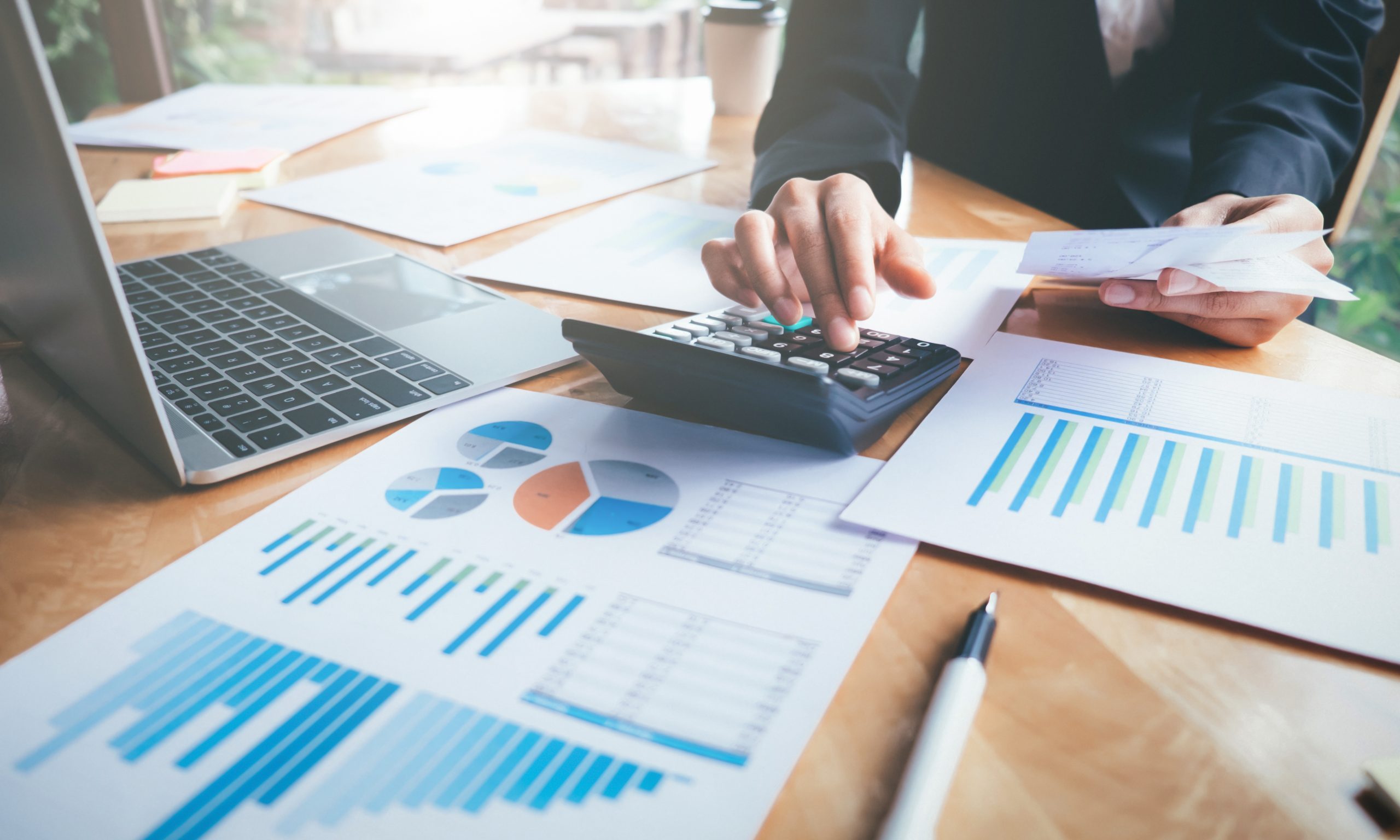 With the closing of the past decade, and at the beginning of a new one, economic conditions in Alabama couldn't be much better.  We at the Alabama Department of Labor have been busy wrapping up statistics and facts for 2019, and we're happy to share those positive results with everyone.
If you've noticed the news reports over the last year, you'll know that Alabama is currently experiencing a period of record growth and success.  In 2019, we announced brand new economic records nearly every single month. We closed out 2019 with the lowest unemployment rate on record – 2.7 percent! In fact, until last year, Alabama had NEVER experienced an unemployment rate below 3.0 percent. We hit that mark three times last year.  Nationally, our unemployment rate decreased more than any other state (over the year).
With that record low unemployment rate, it's no surprise that we also have record high employment – meaning more people are working today in the state of Alabama than EVER BEFORE.  In December, more than 2.2 million Alabamians were counted as having a job, representing a yearly increase of nearly 84,000 people.   Every single month in 2019 saw a brand-new record high level of employment.  So did our labor force. That means that more people were in the workforce than ever before.  That's significant because it shows that people believe there are jobs to be had.  And, #wehavejobs.  We have a lot of jobs.
Last year, our economy supported more jobs than it ever has at any point in time in our history.  Employers reported more than 2.1 million jobs in November and December.  Over-the-year job growth reached record highs, and we met or surpassed the national job growth rate for 11 out of the last 12 months. Alabama employers continue to post jobs on the state's online jobs database, www.joblink.alabama.gov.  More than 210,000 jobs were posted on the site last year, and nearly 800,000 people visited it.
For four years in a row now, we've soundly beaten economists' job growth projections.  In 2019, economists projected Alabama would gain 22,000 jobs.  We gained 75,000. (Based on year to date growth, January 2019 – December 2019.) For 2020, they've projected a gain of 29,000 jobs.  We're hopeful we can beat those projections for yet another year. By the way, the jobs we're gaining aren't just any jobs.  The majority of the growth was in the professional and business services sector, which includes professions like engineers, architects, and computer systems designers.  Wages in this sector reached a record high last year, notching a more than $20 weekly wage increase (over the year).  At least seven sectors and subsectors saw record high weekly wages last year, and overall wages, also at a record high, experienced a nearly $9 increase.
Despite all these positive indicators, we know we still have plenty of work to do. Even with record low unemployment rates, there are still some 60,000 Alabamians who are unemployed.  Our mission is to connect every Alabamian who wants a job, with an employer who needs a worker.  We won't slack on that mission now.  We know our job will never get easier.  In fact, as the economy improves, our job in some ways becomes harder.  We still have companies locating in Alabama that need workers, and we have an obligation to provide a qualified and trained workforce.  With that in mind, we're working on the following goals:
First, we are committed to helping Governor Kay Ivey realize her goal of adding 500,000 highly-skilled employees to the workforce by 2025.
In order to meet the needs of our employers, we must continue to work hard every day to train and equip our workforce to respond to today's challenges.  Through the Success Plus initiative, Alabama's workforce community is committed to add 500,000 credentialed workers by 2025.  This can be accomplished in many ways; either through accreditation programs via Alabama's Community College System, training from the state's workforce development agency, AIDT, On-the-Job Training and Apprenticeship programs, and more.  Our 50 Career Centers, located throughout the state, provide access to all of these programs and more.  We are committed to doing our part to ensure the continued success of the state.
We want to increase awareness of the services available to both employers and jobseekers throughout the state.
Through targeted outreach efforts over the past several years, more and more Alabamians are aware of the free, valuable services available to them through our Career Centers.  Not only for the unemployed who are looking for work, we also provide services to those who are looking for a new career.  We can help you get the right training, or the right education, to make those dreams a reality.  For employers, we can help you narrow your search to find the perfect candidates, and even help with wage costs.  There's truly something for everyone at your local Career Center.   Please take a moment and check us out, we'd love to help you! Find out more at www.labor.alabama.gov.
Print this piece
Opinion | State Sen. Will Barfoot should be highly commended
State Senator Will Barfoot should be highly commended, for sponsoring Senate Bill 105, in which military families, require school districts, operating magnet schools, to accept enrollment applications, for military children, where families have received transfer orders, to Alabama military installations.
Additionally, Sen. Barfoot (R) Pike Road is sponsoring Senate Bill 106, called the School Choice and Student Opportunity Act, formation of charter schools, on or near military installations, with focus on serving military dependents, authorized. Tenure for certificated teachers temporarily serving in charter schools are preserved.
Lt. Gov. Will Ainsworth, recently correctly stated that his goal is to "make Alabama the most military-friendly state, in the country."
Over one year ago, former President and Commander of Air University, Lt. Gen. Anthony Cotton, advised the public, that 56 percent of students attending the Air War College, were not bringing their families; due to a poorly performing local school system, that was under intervention, and take over status. Mandatory, federal laws, state that adequate, and sufficient education must be provided, to kids of military families, by the Local Education Agency, which is, the Montgomery Public School System.
Gov. Kay Ivey drafted, an outstanding tentative education initiative package, of ideas, by reaching out to Lt. Gen. Cotton, to ask the families at Maxwell-Gunter Air Force Base, to provide their list of wanted items. The Governor's directives to her staff, were very clear; provide the families at Maxwell-Gunter Air Force Base, with everything, they put, on their list.
The governor also ensured, former Secretary of Defense James Mattis, and former Chairman of the Joint Chiefs of Staff Gen. Joseph Dunford were notified. Emergency education funding was requested. Additionally, the acting Secretary of the Air Force Matthew Donovan, and the Chief of Staff Air Force Gen. David Goldfein were contacted.
Through Gov. Ivey reaching out to Lt. Gen. Cotton, the education committees were formed; with successful results. Currently, the military children at Maxwell-Gunter, are attending schools out of district, in counties such as Elmore, Autauga, and Pike Road City Schools, regardless if they live on base, or off base. Families living at the family camp; within recreational vehicles, may enroll their kids, in the on-base school. Faculty, professors and instructor kids, may enroll out of district.
It is critical that SB-105, and SB 106 pass, successfully, through the House and Senate.  Additionally, Gov. Ivey, Lt. Gov Ainsworth and Sen. Barfoot, are exactly right; on their current direction, and their proper and correct road, being travelled, due to the following reasons.
Today, the Montgomery Public School system, is still under intervention, and this education system, is not moving forward. Other military bases in Alabama, are facing similar situations, in which the Local Education Agencies, are not providing, adequate and sufficient education, outside the military base gates.
The on-base Maxwell-Gunter Elementary and Middle School, and its principal Mr. Paul Hernandez, have been deemed, Top-Notch School, and Top Principal, over recent years according to the Department of Defense Education Activity Americas.
I taught at Maxwell-Gunter, for two years, and I never had to send, one student to the office. The Parent Teacher Association at Maxwell-Gunter, is the best on the planet. I thought the parents were teachers. They are in the schools, from sun up, to sun down, helping to mold, and shape our next generation of airmen, wingmen, astronauts, scientists, doctors and future Air Force Academy cadets.
Many military parents, in private, are very concerned, their kids have the options, and opportunities to attend the very best schools, not the worst schools. Parents do not want their kids in unsafe environments, nor in class rooms, where the students are cursing at the teachers daily.
Over the years our Air Force Secretaries, Colonels and Generals, have spoiled us, by providing, the best of everything. Education is taken very seriously, within our military services. Our Air Force, and our Space Force, can't remain number one, throughout the world, without the best education, top training, most effective hardware, and fastest software systems.
At this juncture, the only adequate, safe and sufficient schools, that I see in Montgomery, are a few of the magnet schools, private schools, or home schooling. A new Military Magnet school on the military base, or near the base, would be awesome.
I would also highly suggest, that the appropriate standards, of the Military Magnet schools, be set at the same high standards, and the current top cultures, of the Department of Defense Education Activity for K-12. Due to their proven excellence in education, and their top-notch academic advancements. Many students at Maxwell-Gunter, are highly performing, and virtually mastering, robotics in grades, 6 through 8.
Therefore, we should commend, Gov. Ivey, Lt. Gov. Ainsworth, and Sen. Barfoot; and support them in their efforts, in making our state the most military friendly in the nation. Their initiatives, will provide, much needed assistance, not only for Maxwell-Gunter Air Force Base, but for all military installations in Alabama. Our ultimate goal is to attract military families to our Great State, and retain the current military families—not run them away.
This one, we must get right. Other states would Love to have our military families. Our state leaders are making sure, that we do everything, in our power to keep them. We can't let other states, out work us, nor out hustle us, through their better education and training systems.
Just as a matter of information, in working with Gov. Ivey, in an unofficial capacity over the years. A lot of top Department of Defense officials, and top Air Force and Space Force leaders, along with local Air Force leadership, such as Lt. Gen. Cotton, and  42nd ABW Commander Col. Patrick Carley; have been very gracious, in supporting Maxwell-Gunter families, and our regional communities, to ensure that we continue to have the best education, and training systems.
Our top Department of Defense, civilian and military leaders; and our Secretary of the Air Force Barbara Barrett, Chief of Staff Air Force Gen. David Goldfein, and Chief of Space Operations Gen. Jay Raymond, have always, had our Six, and we have always, had their Six. There is absolutely, no doubt about that!
Glenn Henry is retired from the U.S. Air Force. He has been a high school teacher and university adjunct professor. He has earned numerous IT Cisco certifications. He is a Certified Professional Ethical Hacker. He lives in Montgomery with his wife Teresa.
Print this piece