Sen. Shelby secures $274.3 million to complete Port of Mobile project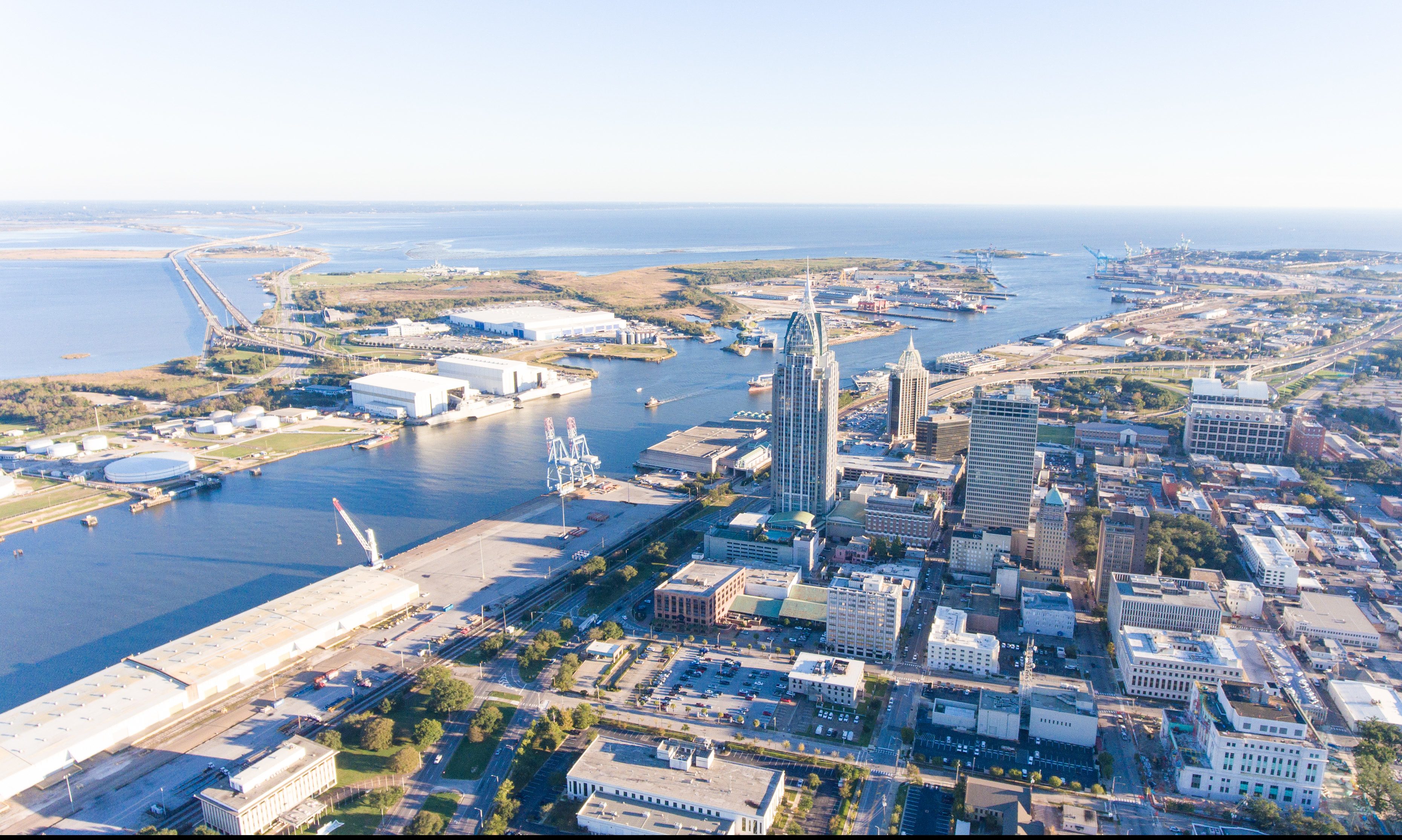 U.S. Senator Richard Shelby on Monday announced that the U.S. Army Corps of Engineers has allocated $274,300,000 for the Port of Mobile in its Fiscal Year 2020 (FY2020) Work Plan, officially providing the resources to dredge Alabama's premier port. The funding – which accounts for the full federal share of the project cost – will initiate and complete construction of the deepening and widening of the navigation channel. Following the required preliminary steps, construction is expected to begin toward the end of the year.
"Today marks a historic moment and victory for Mobile and the entire state of Alabama. Over the last decade, I have been advocating for the deepening and widening of the Port of Mobile," said Senator Shelby. "The completion of this transformative project is expected to stem immeasurable economic growth and will position Alabama and the Gulf Coast region for success for generations to come. I am grateful to the Army Corps of Engineers for allocating the full federal share of the project cost and to the state of Alabama for providing the required matching funds. I look forward to its completion and the resulting impact."
Jimmy Lyons, director and chief executive officer said. "Senator Richard Shelby clearly understands the economic value of seaports. His leadership in delivering an innovative and efficient program to deepen and widen Alabama's only seaport is a game changer. We are extremely grateful for his leadership. This innovative program generates efficiencies in the Corps civil works program, affirms our project's value to the state and the nation, and delivers the federal funding to complete our project much faster than anticipated."
In December 2019, the FY2020 Energy and Water Development appropriations bill was signed into law as part of H.R.1865 and included a new regional dredge demonstration program for the central Gulf Coast. The program, administered by the Corps, was created to explore innovative ways of executing dredging in a logical and sequenced manner to seek efficiencies and cost savings and minimize disruptions to critical construction and maintenance dredging requirements across the nation. Today the Corps officially released its FY2020 Work Plan, announcing funding for the Port of Mobile and other qualifying projects.
The construction will include the expansion of the Port of Mobile from its current dimensions – 45 feet deep and 400 feet wide – by deepening the existing Bar, Bay, and River Channels by five feet to a project depth of 50 feet. This will include additional depths for wave allowances, advanced maintenance, and allowable overdepth for dredging. Following construction, the total depths of the Bar, Bay, and River Channels will be 56, 54, and 54 feet respectively. The project also includes widening the Bay Channel by 100 feet for three nautical miles.
The Port of Mobile is one of the nation's fastest growing container seaports and has an economic impact of $22.4 billion. The harbor channel construction project, which will allow for more goods to be shipped and sold through Mobile, is financed by a split of 75 percent federal funds and 25 percent state-sponsored funds. Through federal legislation, Senator Shelby increased the federal government's share of funding for deep draft ports from 50 percent to 75 percent.
Print this piece
Gov. Ivey launches state guide to COVID-19 relief efforts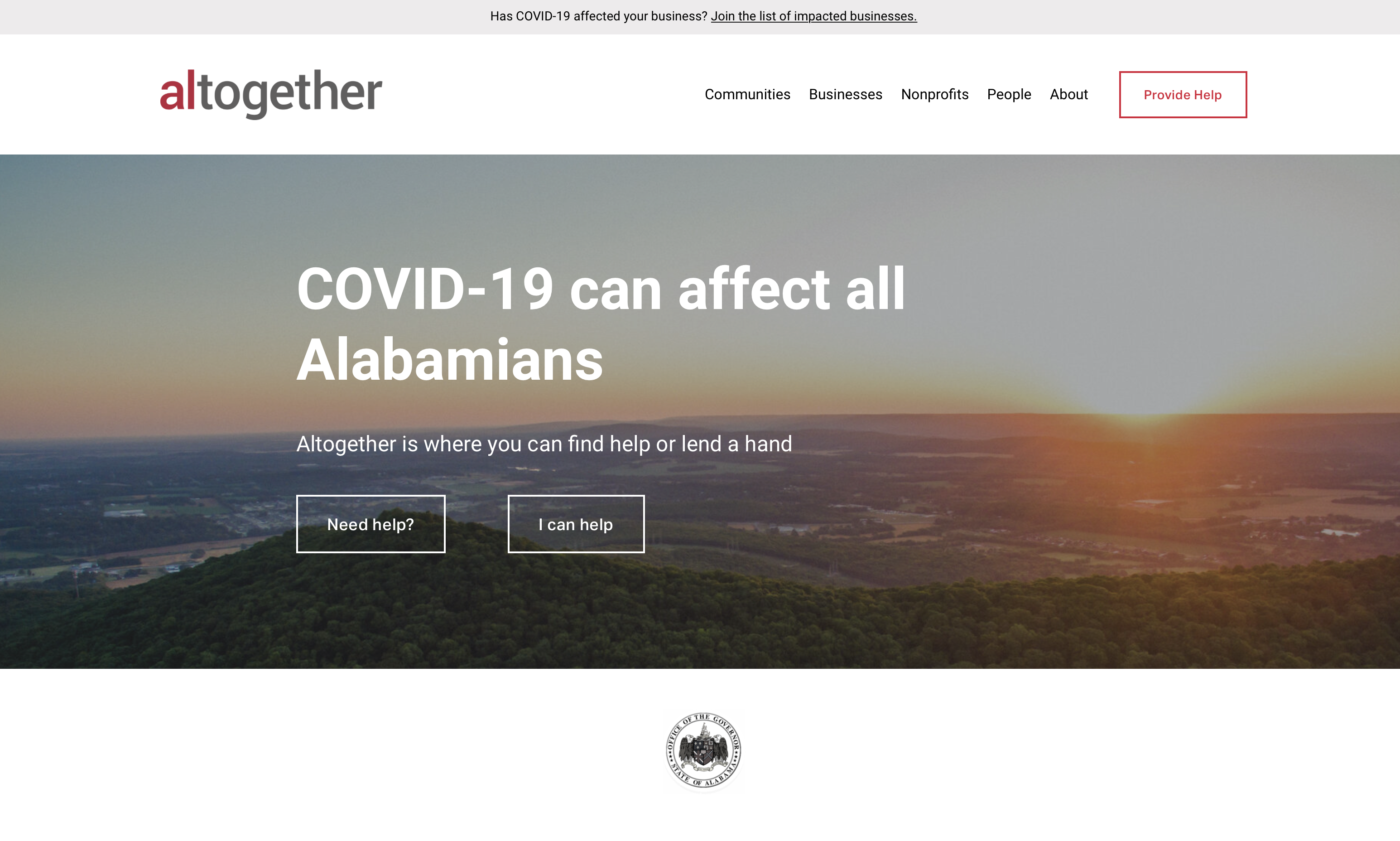 Governor Kay Ivey on Monday announced the launch of altogetheralabama.org, an online resource that will serve as a hub of information for the state's response to the coronavirus crisis.
The site becomes the state's official guide to COVID-19 relief efforts, to help empower those impacted by the outbreak and those who want to offer support.
"We wanted to quickly create a trusted resource that centralizes information, resources and opportunities for businesses and individuals in need of support," Governor Ivey said. "We are all in this together."
The website is designed to be a comprehensive guide to aid in navigating all issues related to the COVID-19 response. Individuals and business owners can seek help and identify state and federal resources that can provide a lifeline in the form of low-interest loans and financial assistance.
Business owners, for example, can learn about the U.S. Small Business Administration's Paycheck Protection Program, which launched April 3 to provide a direct incentive for them to keep their workers on the payroll. Displaced workers, meanwhile, can use the site to learn about enhanced unemployment benefits.
"It's important for Alabama's business owners and its workforce to take full advantage of the resources being made available through the federal government's $2 trillion coronavirus relief package," said Greg Canfield, secretary of the Alabama Department of Commerce. "The site is meant to expedite the process so both employers and employees can get back up on their feet as fast as possible."
At the same time, the site will function as a pathway for Alabama's good corporate citizens and the general public to offer support and solutions that can help spark recovery across the state. It will act as a portal for companies, non-profits and individuals to volunteer, make donations of supplies, offer an assistance program, and even post job openings.
The site was developed in partnership with Opportunity Alabama, a non-profit organization that promotes investment in the state's designated Opportunity Zones. It was facilitated by a partnership with Alabama Power.
"Over the last two years, Opportunity Zones have allowed us to build a network of stakeholders that care deeply about helping distressed places," said Alex Flachsbart, Opportunity Alabama founder and CEO. "We hope this site will provide a gateway linking our network to those businesses and communities in economic distress, no matter where they are in Alabama."
"These are challenging times," added Governor Ivey. "We needed a place to efficiently and rapidly post and disseminate information – as soon as it's available – for all affected parties. Thank you for your support and partnership in helping bring Alabama together."
Any business, program or individual who would like to join ALtogether as a resource in COVID-19 response and relief can register at altogetheralabama.org/join.
Print this piece