Andrew Brasher confirmed to 11th Circuit Court of Appeals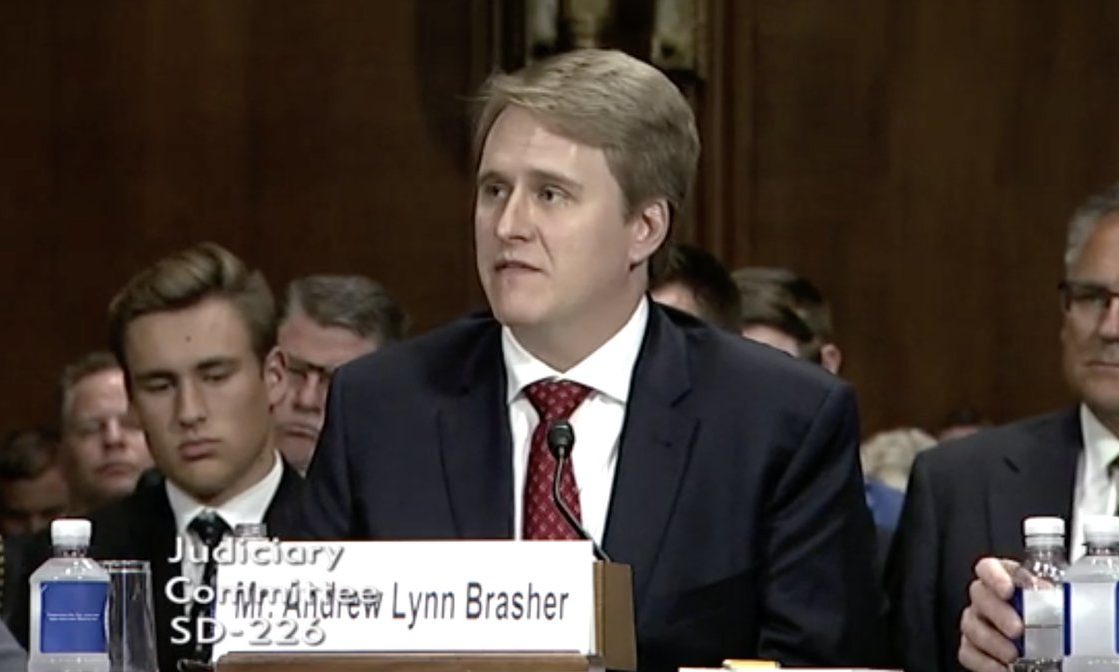 Tuesday, the U.S. Senate voted to confirm former Alabama Solicitor General Andrew Brasher to the United States Court of Appeals for the 11th Circuit Court. U.S. Senator Richard Shelby, R-Alabama, voted for Brasher's confirmation; but Sen. Doug Jones, D-Alabama, voted against.
"Andrew Brasher's confirmation to sit on the U.S. Court of Appeals for the Eleventh Circuit is a testament to his vast legal ability and commitment to upholding the rule of law as it is written," said Senator Shelby. "I believe Judge Brasher has served with impartiality, integrity, and purpose as a district judge, and I am confident he will continue to do so in this new capacity. I commend President Trump on his decision to nominate Judge Brasher to the Eleventh Circuit and know that his dedication to justice will contribute to the respected standards of our nation's judicial system."
Brasher was nominated by President Donald J. Trump (R) in November 2019.
Alabama Attorney General Steve Marshall (R) praised the U. S. Senate for its confirmation of Judge Brasher.
"The Senate's confirmation of Judge Andrew Brasher to the U.S. Court of Appeals is a victory for the rule of law," said AG Marshall. "Judge Brasher's deep record of public service, combined with his impeccable legal credentials, more than qualify him for a seat on the 11th Circuit Court of Appeals. I am especially proud of his contributions as Solicitor General for the State of Alabama, where he successfully argued cases before the Alabama Supreme Court, the 11th Circuit Court of Appeals and the U.S. Supreme Court. Without a doubt, Judge Brasher will bring a renewed focus to upholding the law as he assumes his new position on the federal appeals court."
U.S. Senator and former Texas Solicitor General Ted Cruz, R-Texas, said, "One of the most important legal developments of the last quarter-century is the rise of state solicitors general. State attorneys general are recruiting top-tier legal talents and empowering them to have a significant impact on major constitutional issues being litigated across the country. Unsurprisingly, that top-tier legal talent is more and more being looked to for judicial nominations."
Brasher's confirmation raises the number of former state attorney generals appointed to the federal bench by Pres. Trump to 26.
"They're all outstanding lawyers with remarkable academic records and were distinguished practitioners long before they came to the attorney general's office," Marshall said. "But beyond that, solicitor generals were involved in the most significant constitutional cases around the country, which is, I think, a perfect training ground for individuals who ultimately make those decisions."
Republican Attorney General Association (RAGA) Chairman and Louisiana Attorney General Jeff Landry saod, "If you really want to impact policy—which is kind of sad when you think about it—really, AGs have been able to impact policy greater than anybody of the legislature right now, because of the litigious nature of our [political] environment. So it's been a great way to actually get some things done."
RAGA Executive Director Adam Piper added, "When you have folks who for eight years were the last line of defense for our nation and the rule of law, it's a pretty good predictor [that] these folks are rock solid, making them one heck of a farm team and a pretty easy call-up. It's not a risky move as we saw with frankly a lot of the Bush judges. You were taking folks up and kind of like shaking a Magic 8 Ball hoping they're gonna be conservative judges."
Brasher has served as a district judge for the Middle District of Alabama since May 2019, having been first nominated by President Trump in April 2018. Prior to his time as a district judge, he served as the solicitor general of the state of Alabama. In this capacity, he argued cases in front of the U.S. Supreme Court, the U.S. Court of Appeals for the Eleventh Circuit, and the Alabama Supreme Court. Brasher tried cases in Federal and State courts, during which he won two "Best Brief Award" honors from the National Association of Attorneys General. Before his appointment as Solicitor General in 2014, he served for several years as Deputy Solicitor General.
Prior to joining the Alabama Attorney General's office, Brasher practiced in the litigation and white collar criminal defense practice groups in the Birmingham office of Bradley Arant Boult Cummings LLP. Brasher also served as a law clerk to Judge William H. Pryor, Jr., of the U.S. Court of Appeals for the Eleventh Circuit after earning his Jaw degree from Harvard Law School, where he graduated cum laude. During his time at Harvard, he was a member of the Harvard Law Review and winner of the Victor Brudney Prize. He was also the first of his family to graduate from law school. Judge Brasher received his Bachelor of Arts with honors from Samford University in Birmingham, where he graduated summa cum laude and currently serves on the Board of Overseers.
Brasher's confirmation was opposed by many in the Senate.
U.S. Senator Chris Coons, D-Deleware, said in opposition to Brasher's confirmation, "Voting rights are at the very foundation of civil liberties and civil rights in our society, and we should be doing everything possible to protect and defend them. I'm gravely concerned that Judge Andrew Brasher, if confirmed to the Eleventh Circuit, would only continue the efforts to roll them back. Judge Brasher's record and lack of candor during his confirmation hearing show that he is unfit for this appellate judgeship in the Eleventh Circuit, and I will be voting no."
Andrew Gillum is a former Mayor of Tallahassee and was the 2018 Democratic nominee for governor of Florida and is a fellow at People For the American Way.
"I am deeply, deeply disturbed about the nomination of Andrew Brasher to the Eleventh Circuit Court of Appeals," Gillum wrote in opposition. "This nomination is being engineered by the Trump White House and Senate Republicans with a very specific agenda in mind. This nomination is a very deliberate nail in the coffin of voting rights in the Eleventh Circuit, at a very deliberately chosen time in our history."
Benard Simelton is the President of the Alabama State Conference of the NAACP.
"From Selma to Shelby County, Alabama is ground zero for voting rights," Simelton said. "Andrew Brasher has been on the wrong side of every voting rights case he has touched. His nomination is a slap in the face to African Americans, and in particular to our heroes like John Lewis and Dr. Martin Luther King, who risked their lives to get us the vote. As we celebrate the 55th anniversary of Selma, we call upon every senator to honor those who marched by voting against Brasher's confirmation."
U.S. Senator Doug Jones, D-Alabama, was a "No" vote on Brasher's confirmation.
Sen. Jones said recently, "In To Kill a Mockingbird, Atticus Finch said, "The one thing that doesn't abide by majority rule is a person's conscience." All along, my conscience has been my guide. But voting my conscience does not require courage — it simply requires doing what I know is right."
"Another good, solid conservative judge has been confirmed, yet Doug Jones voted no. Just the latest reminder that we MUST #DumpDoug!" Senate candidate Congressman Bradley Byrne, R-Montrose, said on social media. "In the Senate, I'll vote to confirm President Trump's judges and work to make sure our Constitution is protected against activist judges."
Print this piece
Opinion | The "rule of law" has some exceptions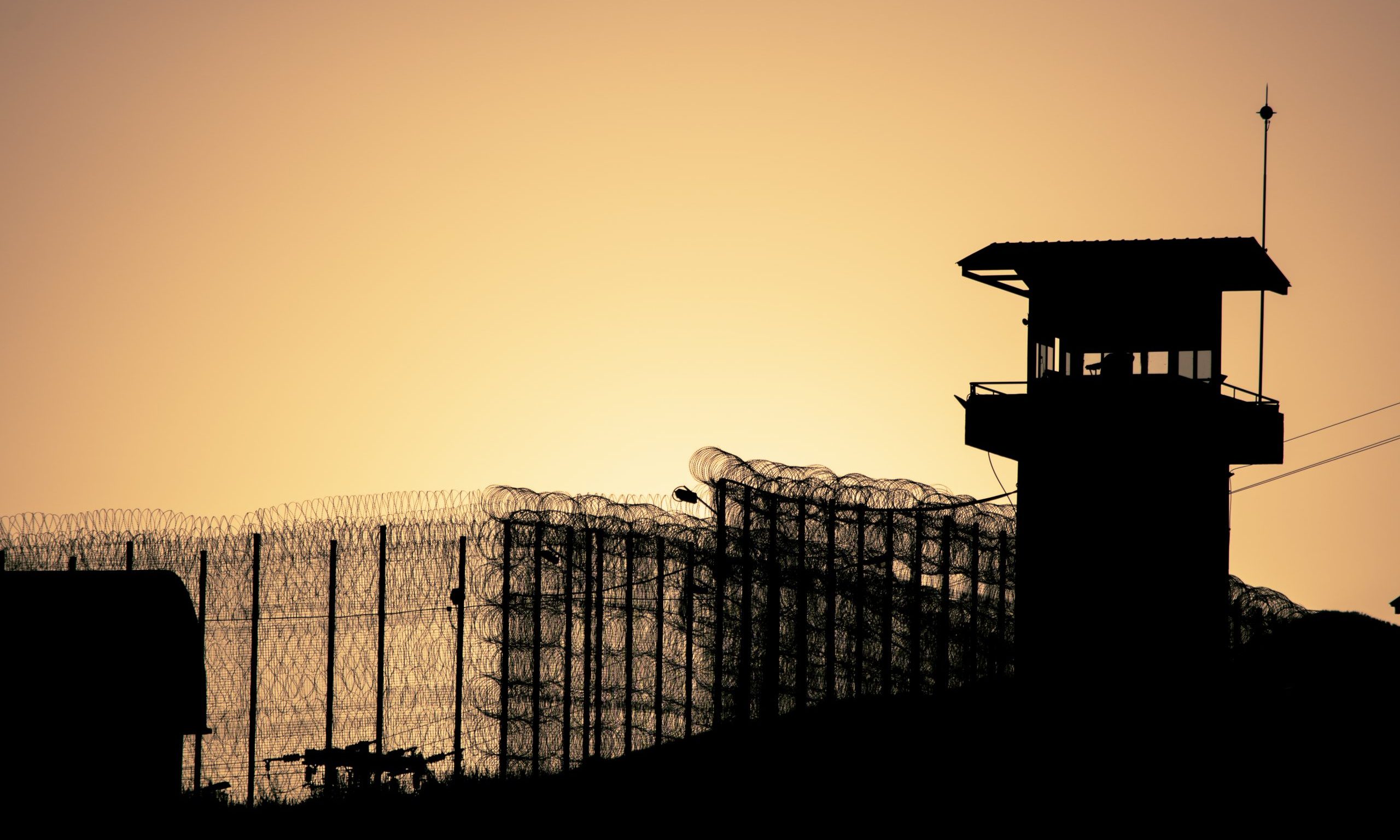 The State of Alabama murdered a man on Thursday night. 
Murder is what you call it when someone intentionally causes the death of another human for an unjustifiable reason. 
That fits with what Alabama did to Nathaniel Woods. 
Woods didn't kill anyone. Everyone associated with the case agreed on that. And the amount of mental gymnastics you have to perform in order to apply Alabama's "accomplice law" to Woods' involvement in the shooting deaths of three police officers is Cirque du Soleil worthy. 
But it didn't matter to the State of Alabama. Or Attorney General Steve Marshall. Or Gov. Kay Ivey. Or to the U.S Supreme Court. 
Everyone was cool with sticking the needle in Woods' arm because "the rule of law" must be followed. 
It's weird how the importance of the "rule of law" never comes into play when discussing ineffective counsel or improper jury instructions or a judge who improperly allows the victims' widows to recommend sentences to the jury — all of which, and more, happened in Woods' case — but "rule of law" becomes the absolute most important thing when it's time to carry out the execution in a flawed case. 
I mean, if the rule of law is actually that important to you, maybe start tidying up the processes that have repeatedly led to innocent men landing on Alabama's death row, and some of them winding up dead. 
If you need examples of this happening, let me point you to the movies made about those cases. All of them. 
If the rule of law matters to anyone, here's what it did to Nathaniel Woods: it failed him in the biggest way. 
To understand how, you have to know the story of Woods' arrest, so here's the quick version. He was at a home allegedly known as a crack house, and Birmingham police were at the door to serve a warrant. These cops apparently knew Woods, and he apparently knew them. They argued, and Woods said he didn't believe he had a warrant and refused to come out. 
So, the cops went in. According to court records from the prosecutors, Woods almost immediately surrendered and asked not to be maced. 
Not understanding what was happening, Woods' alleged accomplice, Kerry Spencer, who was asleep in a back room when cops broke through the door to arrest Woods, picked up an assault rifle and came out firing. He killed three of the cops and injured a fourth. 
This is why Nathaniel Woods was murdered by Alabama on Thursday. 
For another man's crimes. 
Oh, there was another explanation — one pushed by the prosecutors and by Marshall and Ivey the last two days — that makes so little sense it's hard to believe grownups are repeating it. 
In order to charge Woods under Alabama's accomplice law, which allows the state to hold people responsible for crimes they cause even if they're not the person who commits the act, the state had to show that Woods intentionally lured the officers into the home knowing they would be shot. 
To prove this, the state presented evidence that Woods and Spencer had argued with two of the officers earlier in the day, and that Woods had allegedly told one officer that if he would "take off that badge," Woods would "(mess) him up." There were allegedly other threats made back and forth. And then everyone went on their way. 
But according to the prosecutors — and wrap your head around this — Woods knew they would be back with a warrant later and set up a trap to murder them. 
That's the only way the accomplice statute can be applied here. Woods had to know the shooting was going to occur and he had to cause it to happen, which means he had to anticipate the police would come back looking for him and he had to arrange for Spencer to shoot them (or at least know that Spencer would shoot them). 
For the record, Spencer finds that just as silly as you. He has been consistent in his testimony that Woods had no idea that he was going to shoot the officers and that Woods played no role in the shooting. 
Didn't matter. Woods was still arrested and charged, and that was the first failure. 
He received a lawyer who had no experience with capital murder cases and advised his client that a plea deal offered by the state for 20-25 years — Marshall inexplicably denied in a letter on Wednesday that a deal was offered, despite this plea deal being mentioned numerous times in court filings — shouldn't be taken because the state had to prove that he participated in the crime. This was bad advice. 
So, Woods was failed again. 
A number of appeals deadlines were missed — failed again — and Woods' ever-changing attorneys — failed again — attempted to file late appeals for rehearings. The criminal appeals court and Alabama Supreme Court refused to hear those late appeals, which argued ineffective counsel, among other things — and he was failed again. 
And, of course, you know the failures that happened on Thursday night, when all of the people who could have stopped this travesty instead hid behind a "rule of law" excuse to do nothing. To keep up the appearances of tough-on-crime politicians. To tout their "law and order" record. 
Which is odd, because you'd think stopping improper executions would be part of law and order.
Print this piece