Opinion | Facts are stubborn things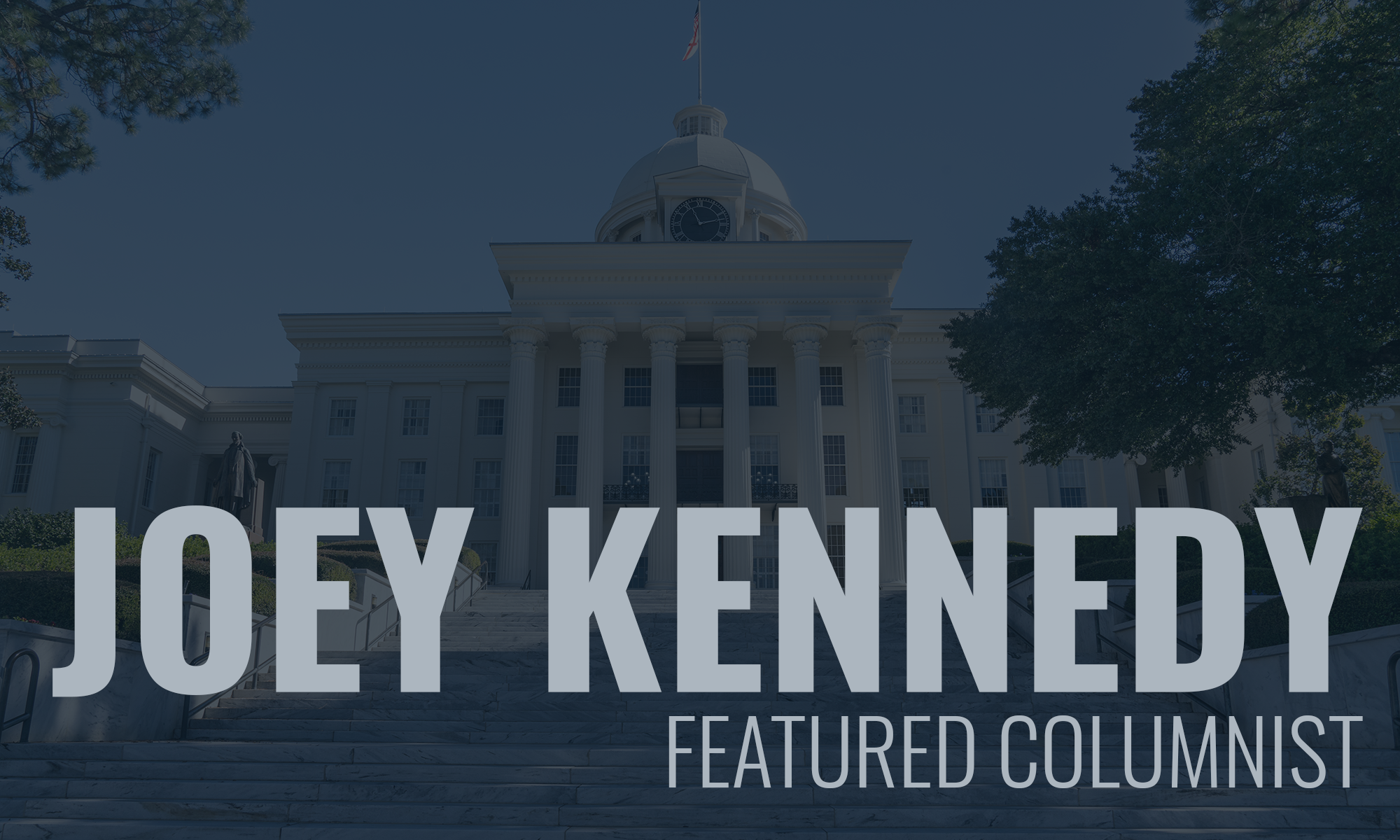 I'm in my 20th year of teaching in the English Department at UAB. I've never taught my primary discipline, journalism, and I really don't have much of a desire to, either.
Yet, in 2017, the leadership of UAB's University Honors Program asked me to be a part of their interdisciplinary faculty for the fall. UHP's fall semesters are themed, and that year, the first year of Donald Trump's term as president, the theme was appropriate: "Evidence and Belief in a Post-Truth Society." For UHP, I was a "communications" (journalism) professor. I taught with a scientist and public health professor, a religion professor, a philosophy professor, a literature professor and a psychology professor.
The students in this program – all 100-plus of them – are among the smartest students on campus. Needless to say, I was intimidated. For my first lecture before the students, I took a Xanax (it's prescribed because I do have anxiety sometimes). The Xanax didn't make me lecture better, but it made me not really care if I screwed up.
I'm sort of a one-trick pony – I teach and write in the only language I know: English. Here, you had neuroscience and biology and chemistry majors galore. And, yes, there were a few English and history and business and engineering students, too. Pretty much every discipline taught at UAB is represented in UHP, and certainly in its umbrella school, the UAB Honors College.
That fall went by quickly. I only took the Xanax for the first lecture. I settled into my groove pretty quickly. But when it was over, I ached for the continued intellectual stimulation I received as a teacher. I'm a lifetime learner, and that program taught me a lot. And I got to teach others a lot, too.
I thought it was a one-shot deal. Until, that is, the program's director, Dr. Michael Sloane, asked me to return in the fall of 2018 to direct the first-year students' literary analyses. And that fall, I was also asked to propose a UHP seminar class for the spring of 2020. I returned last fall to once again direct the first-year literary analysis. And I've been asked to return for first-year LAs again this coming fall.
This semester, I'm teaching the class I proposed, "Media and Social Justice." And I've already got another self-created UHP seminar class scheduled for next spring, "Media and War: Men and Women Making a Difference on the Front Lines."
Unlike my composition and literature classes in the English Department, these seminars have no template. I have to create the teaching as I go. Some days, I'm very confident; others not so much.
I divided the "Media and Social Justice" class into six two-week units: Nellie Bly (mental illness and investigative journalism), The Jungle (food safety and immigration), Jim Crow Lives (the civil rights era and voter suppression), #MeToo (sexual assault and harassment), Black Lives Matters (police and other shootings of people of color), and March for Our Lives (gun violence and sensible gun regulation).
These classes are limited to 16 honors students, but 19 students wanted in my "Media and Social Justice" class, so I have 19 students.
I teach these classes as a communications professor, not an English professor. I direct the literary analyses as a literature professor, not a communications professor.
We're covering historical topics, for sure, but also contemporary topics. It doesn't get any more current than Black Lives Matter, #MeToo, voter suppression, or March for Our Lives.
We don't just talk about the journalism around these topics, but also about other media. For example, I find protest songs for each topic. While it's not on our plate, did you know Trump has inspired a whole catalog of protest songs? Most every president inspires protest songs, though Trump has inspired an awful lot of them.
Maybe at some point, I'll create a "Media and Donald J. Trump" class. There is plenty of material.
The point, though, is that we all should be lifelong learners. I can't tell you how much I've learned from by English students and my honors students, how much the English faculty has taught me, and how much the faculty and directors of the University Honors Program have taught me.
That I get to return the favor by teaching these unique classes says a lot about UAB, and how it values critical thinking and learning.
I hope I never lose my enthusiasm for learning, or become too stubborn to change when the facts point toward another direction. That is our responsibility to the truth. I guess I am stubborn in one way: There are no alternative facts. Facts are truth, reality. The alternative is false, untruth, lies.
Readers, that's a fact, and like me sometimes, facts are stubborn.
Joey Kennedy, a Pulitzer Prize winner, writes a column every week for Alabama Political Reporter. Email: [email protected].
Print this piece
Opinion | Alabama close to allowing hot dogs to be rescued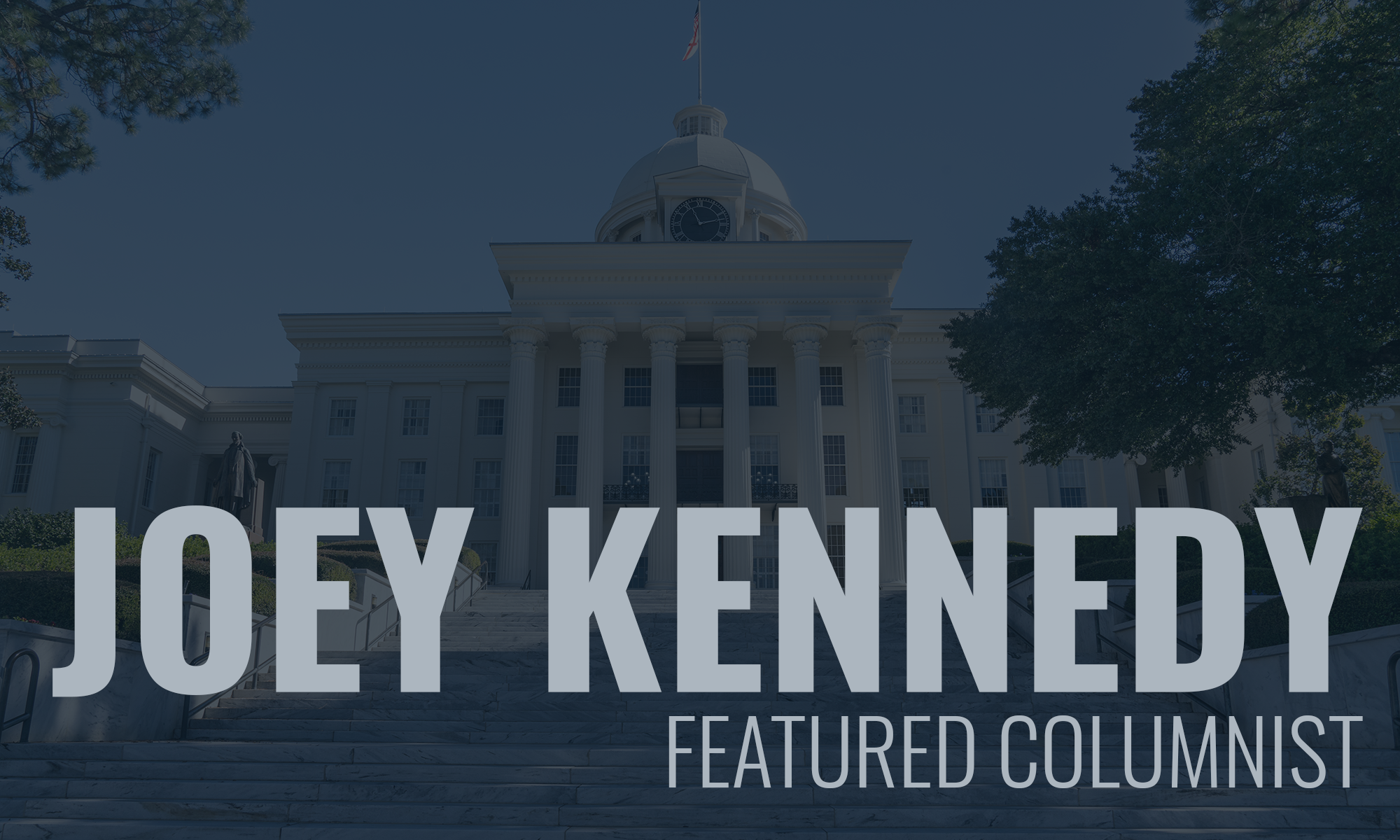 Most readers know that we've had a grumble of pugs for years. We lost four in the grumble last year. All of our dogs are rescues, and most of them have some disability: unable to walk well, blindness, incontinence, a perpetually crooked head.
And most of the pugs are elderly, so we expect to lose a few this year. Our youngest is Nellie Bly, at about 2 years old. We have a group of older pugs that are around 10-11 years old. Several came from puppy mills. One was surrendered to a vet tech when his owners took him to be put down because the owner's granddaughter wanted a different dog (I know!). The veterinarian naturally was not going to euthanize a healthy animal, and about a week later, Peerey came to us.
Pugs are bred to do one thing: Sit with their humans, mostly on their laps or next to them on the bed. All of ours are bed pugs. They snore; we adore.
I say all of this to underscore that Veronica and I know not ever to leave one of our dogs in a locked car, especially during the summer. But every year, we hear stories of the careless owners who leave their dog (or dogs) in the backseat of a vehicle while they run an errand. The errand takes longer than the owner thought, and heat builds in the car. Too often, that kills the pet, just like it does children, and that happens all too often as well.
As of 2019, 31 states had laws that either prohibit leaving an animal confined in a vehicle under dangerous conditions or provide civil immunity (protection from being sued) for a person who rescues a distressed animal from a vehicle.
Alabama – finally – is on the cusp of joining that group.
A bill (SB67) sponsored by Sen. Jimmy Holley, R-Elba, will allow good Samaritans to rescue pets left in a car if they are clearly in danger from either the heat or cold. The bill provides criminal immunity to civilians and grants civil and criminal immunity to law enforcement officers who rescue an animal.
Important, too, is that bill prevents owners from leaving their animals in a vehicle in a manner that creates an unreasonable risk of harm. If they do, they can be charged with second-degree animal abuse.
It doesn't take long for the situation in a vehicle to deteriorate, either. 
Even on a mild day, the heat inside a car can go off the rails. According to reports, if the outside temperature is 70 degrees (f), the interior of a vehicle can heat up to 89 degrees in 10 minutes. After a half-hour, the interior temp can be 104 degrees. Of course, it's much worse on hotter days.
At 80 degrees, a vehicle's inside temperature is at 99 degrees; after a half-hour, the animal is trying to survive in a 114-degree oven. And at 95 degrees, not an unusual June, July, or August temperature in Alabama, the inside temp of a vehicle is about 130 degrees.
Humans can't even survive long at those temperatures.
There are conditions before a good Samaritan can step up, but they're not unusual in states that already have similar laws: Among them:
■
The person has a good faith belief that the confined domestic animal is in imminent danger of suffering physical injury or death unless the domestic animal is removed from the motor vehicle;
■
T
he person determines that the motor vehicle is locked or there is no reasonable manner in which the person can remove the domestic animal from the vehicle;
■
B
efore entering the motor vehicle, the person notifies a peace officer, emergency medical service provider or first responder or an animal control enforcement agency or deputy of the confined domestic animal;
■
T
he person does not use more force than is necessary under the circumstances to enter the motor vehicle and remove the domestic animal from the vehicle.
■
Remains with the animal in a safe location in reasonable proximity to the motor vehicle until law enforcement or other first responders arrive.
■
Maintains control of the animal at all times to prevent harm to the animal or others.
There are other conditions that make less sense, however. The bill as passed 33-0 by the state Senate requires the ambient temperature in the vehicle be 99 degrees or higher before a citizen or first-responder can intervene.
I can tell you that a half-hour in a car at 95 degrees will kill a pug; a Lab or Golden might survive that temperature for awhile, but remember, every minute the car's interior is getting hotter. Pugs are brachycephalic – short nosed – and have trouble breathing outside at 80 or 85 degrees.
Other short-nosed breeds like English Bulldogs, French Bulldogs, and Boston Terriers, have the same issue. It's one reason why they snort and snore, even in the winter.
Generally, we can tell when a dog locked in a car is distressed, and few good Samaritans are going to be carrying a temperature gauge with them.
Still, the House needs to pass this bill as soon as possible. Spring and summer aren't that far off, and, no doubt, there will be animals to rescue.
Joey Kennedy, a Pulitzer Prize winner, writes a column every week for Alabama Political Reporter.
Email: [email protected]
Print this piece