Alabama Workforce Council delivers annual report touting improved career pathways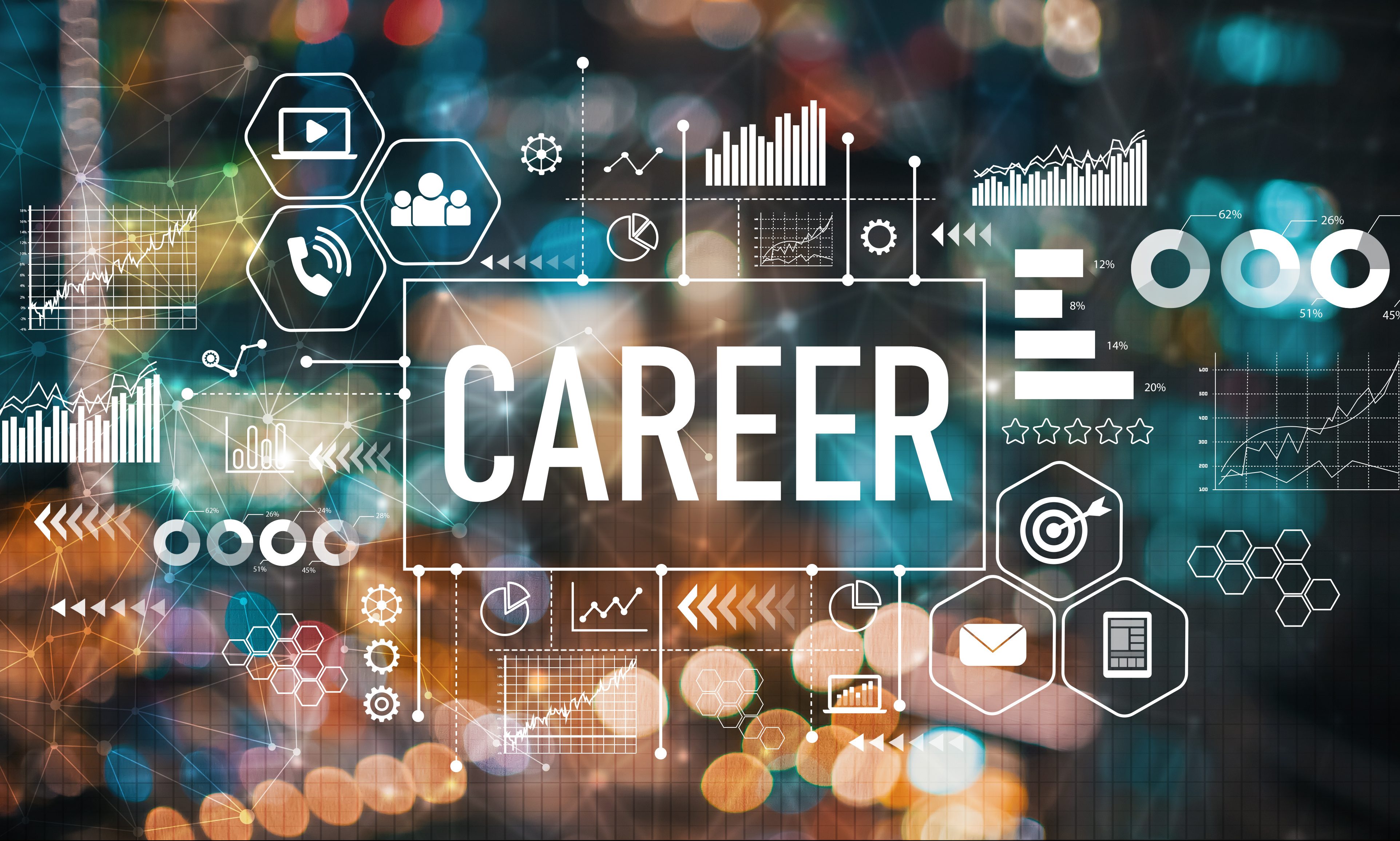 The Alabama Workforce Council (AWC) recently delivered its Annual Report to Gov. Kay Ivey and members of the legislature. The report highlights the many and varied workforce successes from 2019. It also outlines policy recommendations to further solidify Alabama as a leader in workforce development and push the state closer to Ivey's goal of adding 500,000 credentialed workers to the state's workforce by 2025.
Gov. Ivey acknowledged the recent progress stating, "the continued efforts of the AWC and the various state agency partners in transforming our workforce are substantial. Significant work has been accomplished to ensure all Alabamians have a strong start and strong finish. We will continue to bolster our state's economy through dynamic workforce development solutions to help us reach our ambitious goal."
The AWC, formed in 2015, was created as an employer-led, statewide effort to understand the structure, function, organization and perception of the Alabama workforce system. The goal of the AWC is to facilitate collaboration between government and industry to help Alabama develop a sustainable workforce that is competitive on a global scale. 
"This report details the tremendous efforts of the dedicated AWC members and their partners who have greatly contributed to the progress of building a highly-skilled workforce." noted Tim McCartney, Chairman of the AWC. "To meet ever-growing job needs of an expanding economy, we have put forth recommendations to bring working-age Alabamians sitting on the sidelines back into the workforce to address our low workforce participation rate."
Included among the many highlights from the report are:
Created the Alabama Office of Apprenticeship to support apprenticeships and work-based learning statewide.

Established the Alabama Committee on Credentialing & Career Pathways (ACCCP) to identify credentials of value that align with in-demand career pathways across Alabama.

Furthered foundational work toward cross-agency outcome sharing through the Alabama Terminal on Linking and Analyzing Statistics (ATLAS).

Commissioned statewide surveys to better understand the characteristics, and potential barriers, of the priority population groups (during record-low unemployment) identified as likely to enter or re-enter the state's workforce. 

Provided technical assistance, support staff and grant writing services to a cohort of over 30 nonprofits from across the state enabling them to expand services and directly connect more Alabamians to training and economic opportunity. Services helped cohort members secure over $6.4 million in grant money through various out-of-state grant programs.

Identified and evaluated 17 population segments of potential workers and determined the likelihood of adding members of those respective population segments into the workforce. Within this process, issues affecting the state's labor participation rate were also detailed. 
Vice-Chair of the AWC Sandra Koblas of Austal USA commented, "the energy around workforce development in Alabama right now is incredibly exciting. We are working together with businesses, nonprofits and agency partners to reduce barriers, increase opportunities and grow the state's overall economy."
The full report can be viewed here.
To learn more about the Alabama Workforce Council please visit: www.alabamaworks.com/alabama-workforce-council
JumpStartAL launches innovative workforce development initiative
Public-private partnership uses VR-technology, job strategy to train and place participants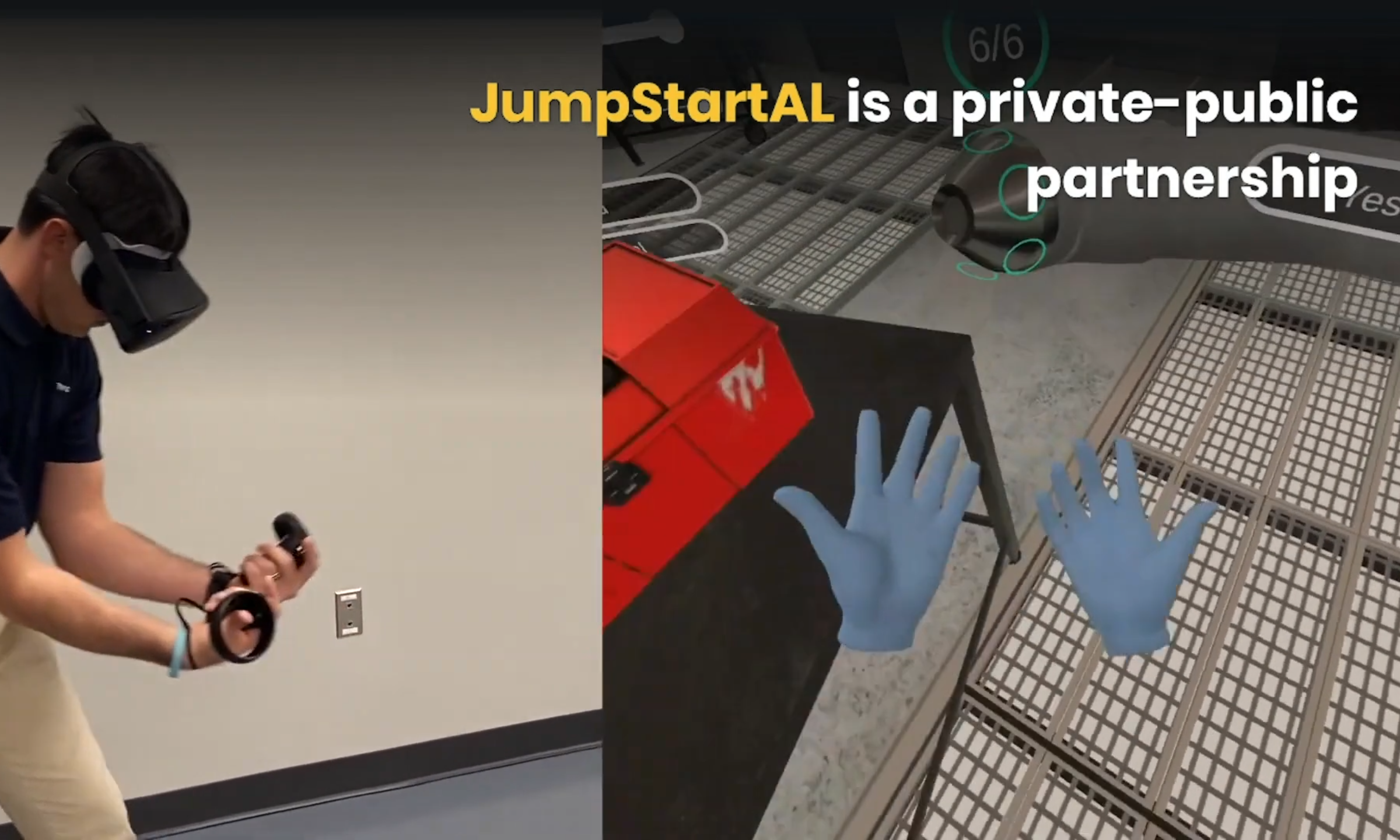 Representatives today announced JumpStartAL, a private-public partnership to help carry out Alabama's strategy for the future of workforce development. Using leading edge virtual reality (VR) training solutions from job simulator TRANSFRVR, JumpStartAL will offer new education and training programs to develop the state's next generation of highly skilled workers.
"Alabama is focused on the future," Governor Kay Ivey said. "JumpStartAL will help ensure that we are positioned to attract the jobs of tomorrow by educating and training Alabamians to take advantage of the opportunities those jobs will provide."
The initiative will highlight career paths needed for Alabama to meet its goal to increase its workforce by 500,000 highly skilled workers by 2025.
JumpStartAL training modules are created with input from industry partners and will help participants develop specific skills needed for jobs, beginning with manufacturing and expanding into other industries in the future. Training is available free of charge for anyone interested in a career in the skilled trades, including high school students, veterans, workers in existing industries, the unemployed and underemployed.
JumpStartAL will initially roll out at five Alabama community colleges, with more campuses and training facilities added in the future:
Coastal Alabama Community College
Enterprise State Community College
Jefferson State Community College
Lawson State Community College
Shelton State Community College
"Now, more than ever, we must be engaged in new and inventive ways to train the next generation of skilled workers," said Alabama Community College System Chancellor Jimmy H. Baker. "Our colleges are committed to meeting students where they are and helping them achieve a better future. Hands-on virtual reality training is a means of achieving that goal."
The statewide network of partners in the JumpStartAL initiative includes the Alabama Community College System; Ready to Work, which is operated by Alabama Industrial Development Training (AIDT); the Alabama Department of Postsecondary Education; the Governor's Office of Workforce Development; the Business Education Alliance; TRANSFRVR; Shelby County economic development organization 58 INC; Central Six Alabama Works; and the Alabama Department of Commerce.
Alabama Power, Altec and Kamtek are among the private sector leaders of JumpStartAL. The statewide business community is supporting the initiative both through job placement strategies and financial efforts.
"It is a great privilege for Altec to be partnering with so many outstanding companies and organizations throughout Alabama on such an innovative workforce development initiative", said Jay Eichelberger, General Manager for Altec Industries. "JumpStartAL demonstrates Alabama's leadership role in developing skill-aligned training programs that help broaden employment and economic opportunities. It will ensure that those entering the workforce are much better prepared to succeed, while allowing employers within the state to utilize state-of- the-art training technology that is focused on specific job skills and requirements."
JumpStartAL also will focus on addressing new challenges and opportunities that arise as a result of the coronavirus pandemic.
"The organizations and companies that make up JumpStartAL have a shared vision of ensuring Alabama and its citizens are well positioned for a prosperous and inclusive future in the 21st century economy," said Leigh Davis, vice president of economic and community development for Alabama Power. "We are honored to join with them to help make this vision a reality."
Companies interested in joining the partnership can visit jumpstartal.com. Individuals wanting more information on training locations and how to sign up can learn more at jumpstartal.com/training.