Gov. Ivey names members of study group on gaming, lottery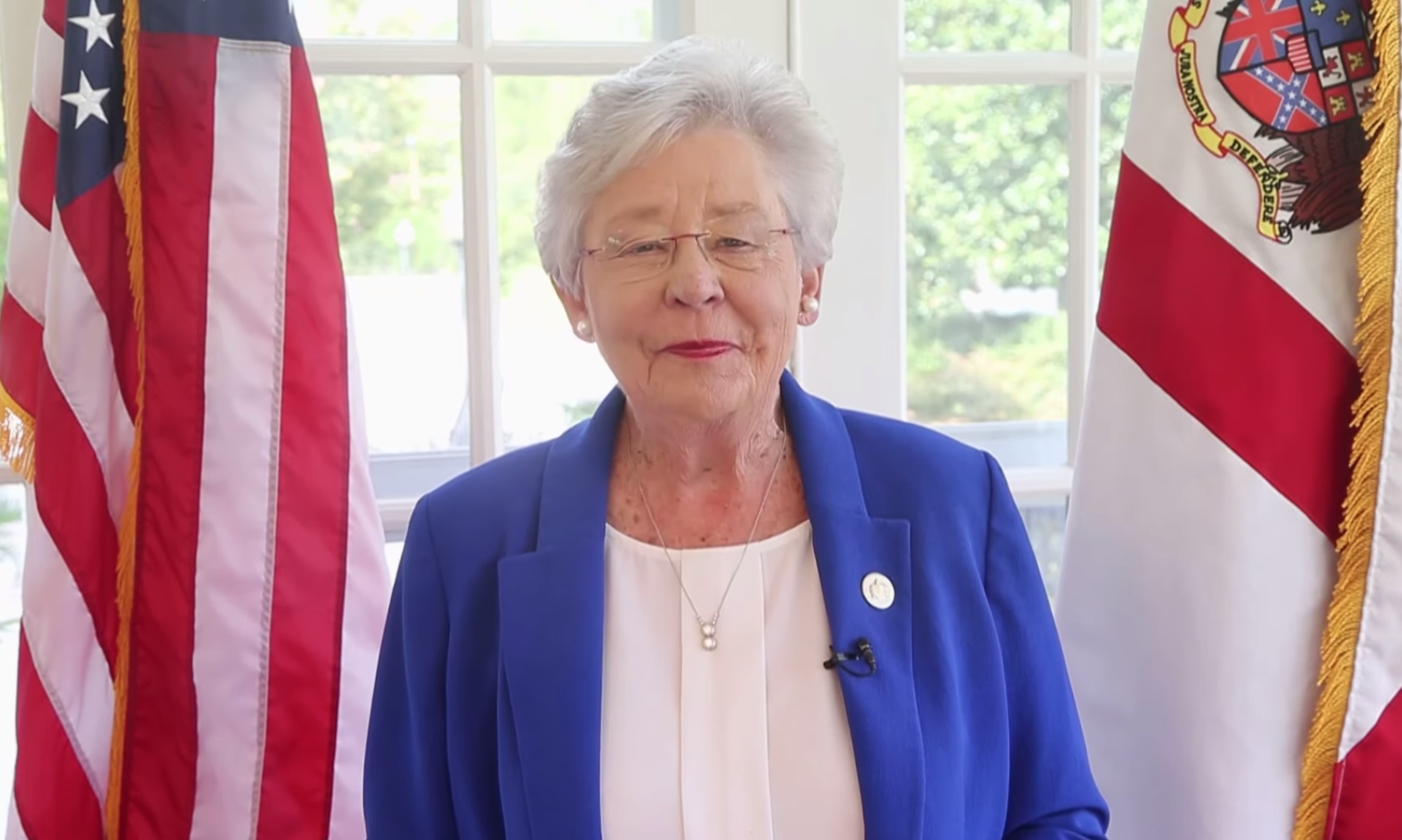 Gov. Kay Ivey on Friday announced the members of a panel she's ordered to study how much revenue the state could bring in from an expansion of gaming and a state lottery.  
Ivey said in her State of the State address that before she'll consider the Poarch Band of Creek Indian's proposal to expand gaming she wants to know how much the state stands to make in tax revenue from the deal. She's also asked that lawmakers estimate how much a state lottery would generate. 
"I am committed to, once and for all, getting the facts so that the people of Alabama can make an informed decision on what has been a hotly debated topic for many years," Ivey said in a statement Friday. "Without a doubt, there will be ramifications if we eventually expand gaming options in our state just as there are costs associated with doing nothing.
 "Every so often, this issue resurfaces through a new form of legislation. By my estimation, we've had more than 180 bills regarding a lottery or expanded gaming since the late 1990s.
 "I'm extremely grateful that some of our most distinguished citizens – from a diverse background including all regions of our state – have agreed to help gather this information. The specific data they gather will hopefully lead us all to making a better, more informed decision.
 "Ultimately, I believe the final say belongs to the people of Alabama. As their governor, I want them to be fully informed of all the facts so that, together, we can make the best decision possible."
According to Ivey's executive order the study group is to submit a final report no later than December 31. 
The membership of the Study Group on Gambling Policy includes:
Todd Strange

(

Chair)

of Montgomery is the former mayor of Montgomery. Prior to his tenure as mayor, he served as chairman of the Montgomery County Commission, former president, CEO and co-owner of Blount Strange Automotive group, and former director of the Alabama Development Office (the Alabama Department of Commerce).
A.R. "Rey" Almodóvar

of Huntsville is the co-founder and Chief Executive officer of

INTUITIVE®. Mr. Almodóvar is a licensed professional engineer (P.E.) and holds a B.S. in Industrial Engineering

from the

University of Puerto Rico, M.S. in Engineering

from the

University of Arkansas, and M.S. in Business Administration

from

Texas A&M University. He is a graduate of Leadership Alabama Class XXVI.
Dr. Deborah Barnhart

of Huntsville is the Chief Executive Officer (CEO) Emerita of the U.S. Space & Rocket Center in Huntsville. Previously serving as the Center's CEO and Executive Director, her career spans four decades of service in commercial industry, government, aerospace and defense. A retired Navy Captain, she was one of the first ten women assigned to duty aboard ships and commanded five units in her 26-year career. She has received an undergraduate degree from University of Alabama at Huntsville and Master of Business Administration from the Massachusetts Institute of Technology-Sloan School of Management and the University of Maryland College Park as well as a Ph.D. from Vanderbilt University.
Walter Bell

of Mobile is the past Chairman of Swiss Re, one of the world's largest reinsurers. Prior to his time in the private sector, he served as the Alabama Commissioner of Insurance. He launched the Mobile County Urban League in 1978 and is a member of the Alabama Academy of Honor for his achievement in civil rights, civic leadership and business.
Dr. Regina Benjamin

of Mobile

is a physician who served as the 18

th

Surgeon General of the United States. Prior to her service to our country, she was the former president of the Alabama Medical Association and provided health care to a medically underserved community by founding the Bayou La Batre Rural Health Clinic. She received a B.S. from Xavier University of Louisiana and a M.D. from the University of Alabama.  
Young Boozer

of Montgomery currently serves as the Assistant Superintendent of Banking at the Alabama State Banking Department.  He is the former Treasurer for the state of Alabama and has extensive experience with numerous banking institutions such as Citibank, Crocker National Bank, and Colonial Bank. Boozer received his B.S. in Economics from Stanford University and a M.S. in Finance from the Wharton School at the University of Pennsylvania.
Sam Cochran

of Mobile has been the Sheriff of Mobile County since 2006. He began his law enforcement career with the Mobile Police Department where he spent 31 years working his way through the ranks – serving his last 10 years as Chief of Police.

Sheriff Cochran serves the community on numerous agency boards, including the Penelope House, Drug Education Council, Boy Scouts of America, and the Child Advocacy Center.
Elizabeth "Liz" Huntley

of Birmingham

is a litigation attorney at Lightfoot, Franklin & White LLC. After rising from an unimaginable childhood, she has become a nationally recognized child advocate and serves on numerous boards including the Alabama School Readiness Alliance, the Children's Village Board of Directors, and the Auburn University Board of Trustees.

 
Carl Jamison

of Tuscaloosa is a third-generation Shareholder in JamisonMoneyFarmerPC, one of the largest and oldest public accounting firms in the state of Alabama. He primarily works in the areas of tax planning and audit services to clients in the manufacturing, medical, retail, construction, and professional services industries. He received a Bachelor of Science in Accounting from the University of Alabama and is a Certified Public Accountant.
Justice James "Jim" Main

of Montgomery is a former Justice on the Supreme Court of Alabama as well as previously served as a Judge on the Alabama Court of Criminal Appeals. Along with his 30+ year in private legal practice, he served as Finance Director and policy advisor to Governor Bob Riley as well as Legal Advisor to Governor Fob James.
Phillip "Phil" Rawls

of Pike Road currently serves as a Lecturer of Journalism for Auburn University. His spent over 35 years working for The Associated Press. His respected career in journalism spanned every Alabama governor from George Wallace to Robert Bentley where he extensively covered government and politics.



Bishop B. Mike Watson

of Birmingham

is the Bishop in residence at Canterbury United Methodist Church in Birmingham and is currently serving as the Ecumenical Officer of the Council of Bishops. He has served as a minister in Dothan and Mobile. In addition to his work in the ministry, he is a past president of the Mobile County School Board, which is the largest school system in Alabama. He

has a Bachelor of Science degree in finance and real estate from The University of Alabama, a Master of Divinity degree from Emory University's Candler School of Theology, and a Doctor of Ministry degree from Vanderbilt University.

 
Speaker of the House Mac McCutcheon's office told APR this week that McCutcheon will be working with Ivey in her efforts, but other legislators have signaled a desire to continue to work on lottery and gaming legislation despite Ivey's call to slow down. 
APR reported that a day after Ivey's speech Senate President Pro Tem Del Marsh met with representatives of the Poarch Creek Band of Indians and two of the state's dog tracks and discussed a proposed lottery and gaming bill.
The Poarch Creeks continue to push a plan they say would generate $1 billion for the state in the first year, and $350 million every year if the state were to codify under the law its gaming monopoly and allow for an expansion of its casinos to include Birmingham and another location in North Alabama.
Prisoners quarantined at formerly closed prison kept in unconstitutional conditions, groups say
Conditions are so bad that inmates have been forced to urinate and defacate on themselves because restrooms are not accessible, the complaint alleges.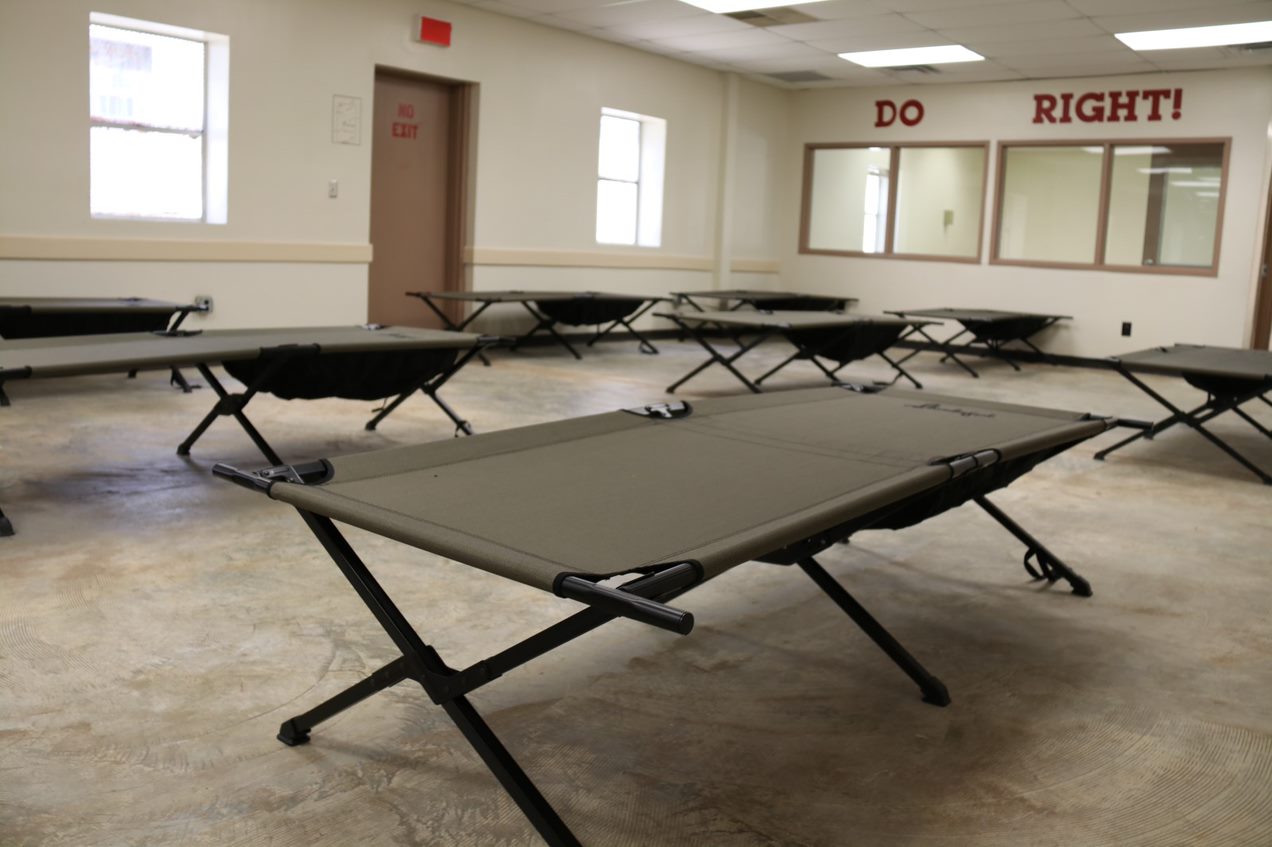 The Alabama Department of Corrections is violating the constitutional rights of inmates being quarantined in deplorable conditions in the previously decommissioned Draper prison, several civil rights groups wrote in a letter to the state's prison commissioner.
The ACLU of Alabama, the Southern Center for Human Rights, Alabama Appleseed and other groups in a letter to Alabama Department of Corrections Commissioner Jeff Dunn on Thursday detail those conditions, which include no indoor toilets or running water, repeated power outages, deprivation of regular showers and the requirement of incarcerated men to urinate in "styrofoam cups and plastic water" bottles.
"These conditions fail to meet the most basic constitutional standards and present a substantial risk of serious harm to people already suffering from a potentially fatal disease," the letter reads. "We therefore request that you immediately cease using Draper to house and/or quarantine COVID-19 patients, and instead house them in medically appropriate settings in accordance with Eighth Amendment standards."
The groups note that Draper was closed after the U.S. Department of Justice, during its investigation of violence in Alabama prisons, noted Draper as exceptionally "dangerous and unsanitary" with "open sewage" near the entrance, rat and maggot infestations and "standing sewage water on the floors."
In October 2017, the Justice Department informed ADOC of the department's shock at the state of the facility and a month later ADOC's engineer concluded that Draper was "no longer suitable to house inmates, or to be used as a correctional facility," the letter states.
ADOC reopened a portion of Draper earlier this year to house incoming inmates from county jails being quarantined amid the COVID-19 pandemic, but the civil rights groups note in the letter that ADOC failed to indicate plans to also use a classroom without bathrooms, running water or adequate medical care at Draper to house COVID-19 patients from other state prisons.
The groups allege in the letter that approximately 15 cots are located in the approximately 500 square feet former classroom, where at any given time between 5 and 15 inmates are being kept. The only restroom facilities the men can use are portable bathrooms outside, and the men have to "bang on the classroom windows to get officers' attention."
"Though officers sometimes escort the men when asked, they decline at other times and fail to maintain a schedule; thus, the men do not have access to bathroom facilities when needed," the letter reads, adding that the men aren't allowed to use the outdoor restrooms between 10 p.m. and 6 a.m.
"We have further reason to believe that one man was permitted to use the bathroom only three times during a 13-day quarantine. Another man was not taken to the bathroom until his third day at Draper, while another was forced to urinate on himself on multiple occasions after being denied bathroom access," according to the letter. "One man suffering from diarrhea was forced to wait hours to use the restroom to defecate. Many others could only relieve themselves into styrofoam cups, plastic bottles, portable urinal containers, or trash cans."
"They had to hold onto urine-filled bottles for hours at a time until they were allowed to leave the classroom to empty them. It is also our understanding that some men held in these conditions did not receive bottles at all; correctional officers simply told these men that they were 'out of luck,'" the letter continues.
The letter also details instances of alleged inadequate medical care, including a man who was sent to a local hospital with heart attack symptoms after not receiving his heart medication for several days.
The groups are also unaware of any Inmates leaving Draper who were tested for COVID-19 before being returned to Elmore and Staton prisons, the letter also states.
"We also have reason to believe that many of the symptomatic men at Staton and Elmore have not reported their symptoms to prison staff for fear of being held at Draper in the deplorable conditions described above," the letter continues.
APR has learned from several sources in recent weeks, who asked not to be identified because they have loved ones in Alabama prisons and are fearful of retributions for speaking out, that many inmates who have symptoms of COVID-19 aren't reporting those symptoms to prison staff for fear of being quarantined. Those family members are concerned that the disease is spreading much more broadly in Alabama prisons than is known as a result, putting their loved ones at greater risk of contracting the deadly disease.
Many of the concerns expressed in the letter were first reported by AL.com reported on Sept. 13, which found that access to medical care in Draper is limited and the conditions unsanitary.
In a response to AL.com's questions for that article, an ADOC spokeswoman wrote that inmates at Draper have access to "medical and mental health care, telephones, law library, mail services, and showers."
"Please remember — Inmates remanded to our custody have been convicted of a crime and handed a sentence to serve time as determined by a court. The unfortunate reality is that he or she, as a result of the crime committed and subsequent conviction, loses his or her freedoms," ADOC said in the responses.
"This response is unacceptable as a matter of principle, and inadequate as a matter of law," the letter from the civil rights group states.
"As ADOC knows, the fact of a criminal conviction does not strip incarcerated people of their rights under the Eighth Amendment, nor does it relieve ADOC of its constitutional obligations to the people in its custody, which are to provide them with 'humane conditions of confinement,' 'adequate food, clothing, shelter, and medical care,' and 'reasonable safety,'" the letter continues.
On Sept. 16, ADOC reported that there have been 403 confirmed COVID-19 cases among inmates, 21 deaths of inmates after testing positive for COVID-19, and 375 cases among prison staff. Two prison workers have died from COVID-19, ADOC previously said.
As of Sept. 14, there had been 1,954 inmate tests for coronavirus, out of the approximately 22,000 state inmates, according to ADOC.
ADOC on Sept. 16 said that on Thursday the department was to begin rolling out a plan to provide free COVID-19 tests to ADOC staff and contracted healthcare staff using fixed and mobile testing sites.
"In addition, we will test all inmates in facilities that house large numbers of inmates with high risk factors as an enhancement to our current testing protocols," ADOC said in a press release.