Sen. Greg Reed announces ADECA grants for local law enforcement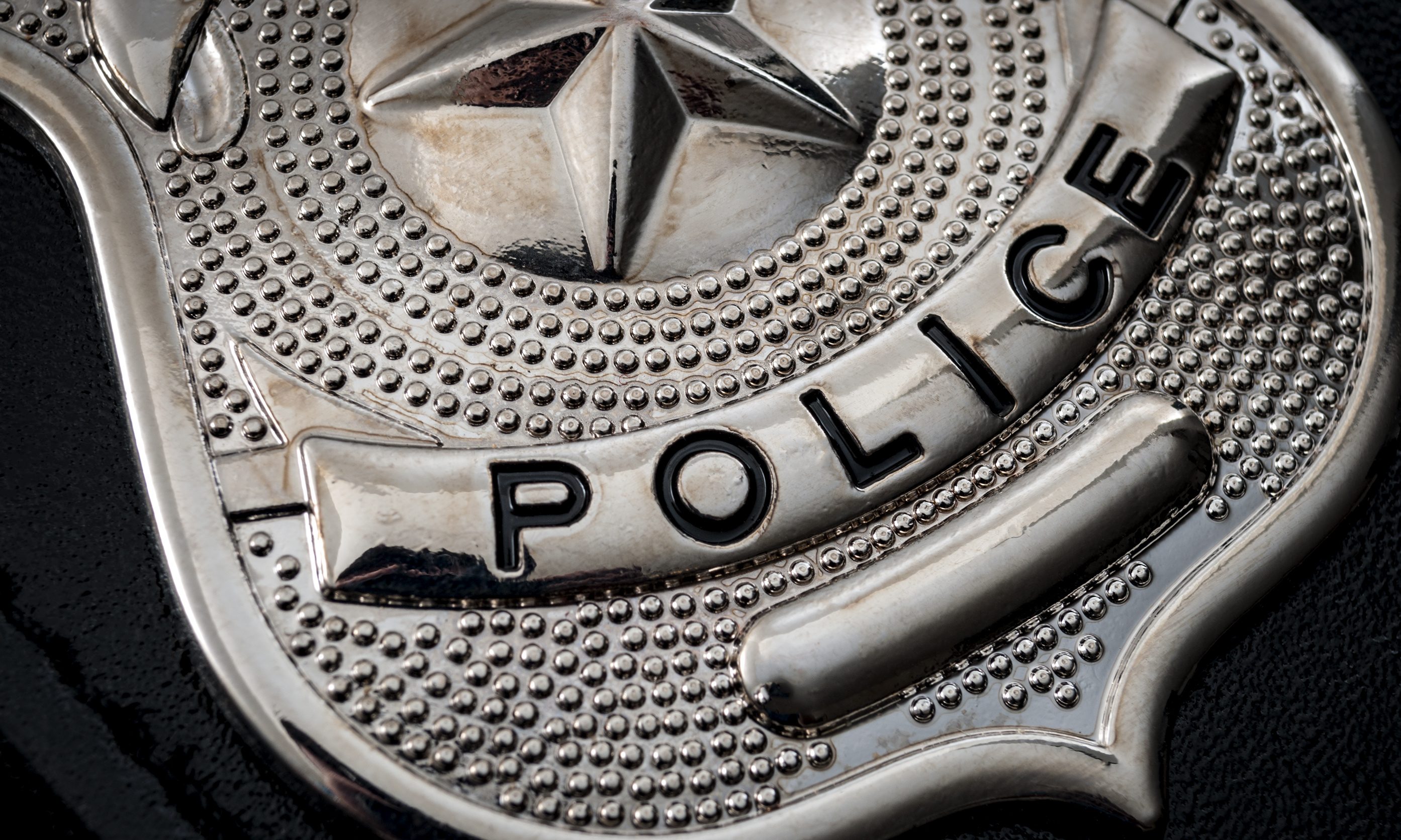 Senate Majority Leader Greg Reed, R-Jasper, announced today the following grants for local Law Enforcement Agencies from the Alabama Department of Economic and Community Affairs (ADECA). 
$23,682.00 to the City of Cordova for the Cordova Police Department will use to purchase properly fitted body armor, less- lethal tasers, computers and surveillance equipment. 

$20,786.32 to the Town of Oakman to purchase new equipment for the Oakman Police Department. 

$23,075.31 to the Town of Arley for the Arley Police Department to update their patrol cars and department.
Governor Kay Ivey announced the awarding of the grants this week. 
"Too often, we are reminded of the dangers our law enforcement officers face as they patrol our streets and keep our communities safe. I am pleased to announce that we have made additional funding available to help these police departments purchase necessary, new equipment," Governor Ivey said. "We must do everything we can to ensure our officers have the best resources available just as they ensure our families and communities are safe."
Rep. Tim Wadsworth thanked Governor Ivey and emphasized the importance of funding the local police departments. 
"I want to personally thank Governor Ivey for approving the ADECA police protection grants that were awarded to the towns of Cordova, Oakman, and Arley.  The protection of our citizens is of paramount importance to us and our children and without adequate funding our police departments cannot operate at a 100 percent efficiency. Further, I would like to thank Mayor Gilbert, Mayor Franks and Mayor Tyree for their leadership in working with the police chiefs to apply for these grants.  Senator Reed and I have worked hard to let police departments know when grants are available and to assist in any way we can in the process. Again, thanks to all that are involved."
Senator Reed praised the ADECA for providing support to these Law Enforcement agencies for equipment that will ultimately be used to keep communities and law enforcement officers safer.
"I want to thank Governor Ivey and ADECA for working with us so that we can provide our police men and women with the funds they need to purchase new equipment and improve the equipment they already use. Our law enforcement officers put their lives on the line every day to keep us safe. We owe it to them to do all we can to make sure they have what they need to make their jobs easier and safer," Reed said.

Greg Reed represents District 5 in the Alabama State Senate, which includes all or parts of Walker, Fayette, Winston, Tuscaloosa and Jefferson counties. He serves as the Senate Majority Leader.

Groups call for Rep. Will Dismukes to resign, state Legislature to address racist policies
The Montgomery nonprofit Alabama Arise, the Alabama State Conference of the NAACP and Greater Birmingham Ministries in a joint statement on Friday called for Dismukes' resignation and for the state Legislature to address systemic, racially-oppressive policies.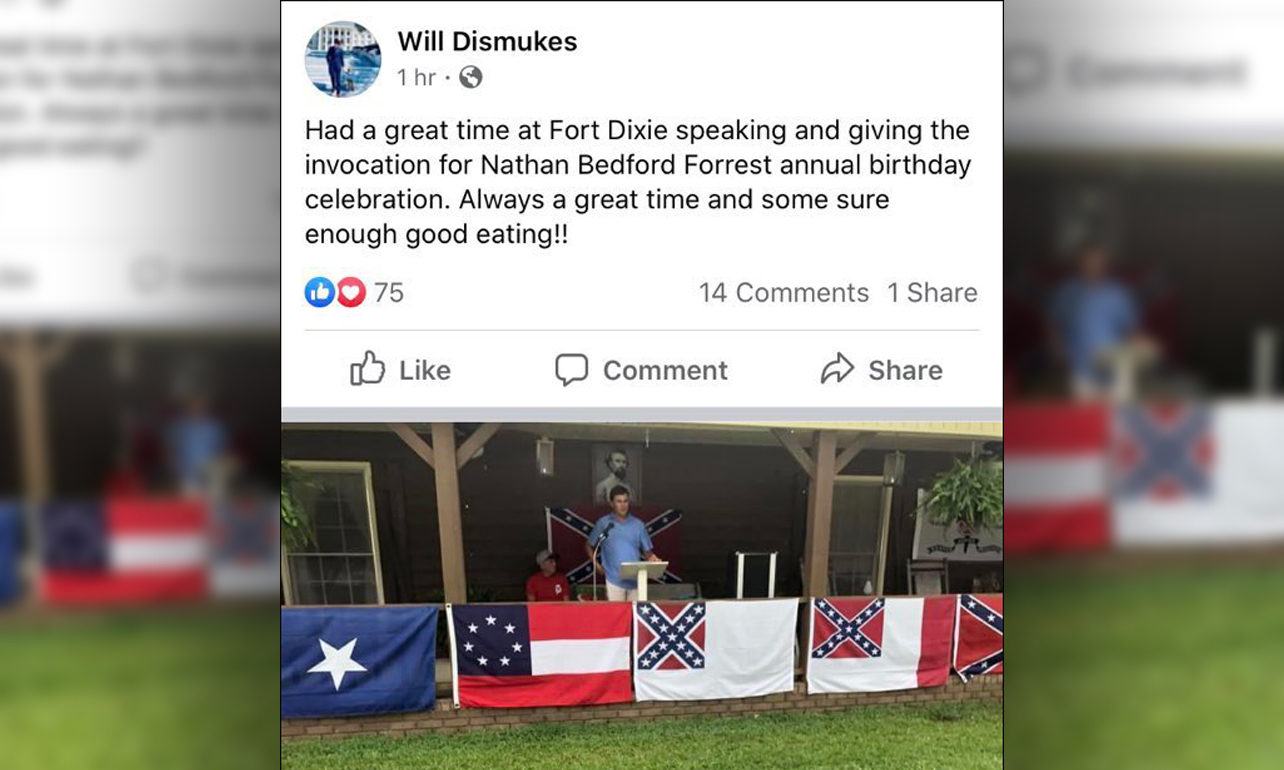 Three groups joined the chorus of calls for state Rep. Will Dismukes, R-Prattville, to resign for attending an event celebrating the birthday of the Klu Klux Klan's first grand wizard. 
The Montgomery nonprofit Alabama Arise, the Alabama State Conference of the NAACP and Greater Birmingham Ministries in a joint statement on Friday called for Dismukes' resignation and for the state Legislature to address systemic, racially-oppressive policies.
"Our elected officials and appointed leaders should respect the full dignity, worth and humanity of all people they represent. We urge all political parties and public officials to acknowledge the harm that white supremacy continues to inflict upon Alabama. And we call upon them to dismantle white supremacist structures through intentional policy changes," the groups said in the statement. 
Dismukes attended a birthday celebration for Nathanial Bedford Forrest, a Confederate general and first Grand Wizard of the Ku Klux Klan, then posted a photo of himself at the event to his Facebook page, which he has since either deleted or made private. 
Dismukes later told WSFA that he won't apologize for his family's service in the "war between the states" that he said wasn't primarily fought over slavery, that he's not a racist but that he doesn't see the need for the current racial reconciliation. 
State Sen Clyde Chambliss, R-Prattville, on Monday called for his resignation, as has the Alabama Democratic Party. 
"The cause of white supremacy permeates our state's fundamental governing document. When the president of the 1901 constitutional convention, John Knox, was asked why Alabama needed a new constitution, his answer was clear: 'to establish white supremacy in this state,'" the three groups said in the statement. 
"Any celebration of Nathan Bedford Forrest of the Ku Klux Klan – a white supremacist terrorist organization – is contrary to the values that Alabamians expect from our leaders, elected officials and neighbors. In celebrating Forrest, Rep. Will Dismukes revealed he is unable or unwilling to represent the best interests of his constituents and his state. We condemn his actions in the strongest possible terms. We also understand this is not the first time Dismukes has celebrated the Confederacy or Forrest in such a manner. Therefore, we join with many other individuals and organizations across Alabama in calling for Dismukes to resign immediately," the statement continues. 
The groups say the need for racial justice and healing reaches beyond any one individual, and called for all elected officials to look at their actions and the impacts of policy decisions. The groups point to the 2017 Memorial Preservation Act, which prevents municipalities from removing Confederate monuments or face steep fines. 
"Lawmakers' failure to expand Medicaid leaves a disproportionate share of African Americans without health insurance during a pandemic. And the absence of racial impact data prevents communities and legislators from evaluating the full effects of state policy choices," the statement continues. 
The groups in the statement highlight the following disparities: