Hasdorff calls for "out-of-touch" Mike Bloomberg to visit an Alabama Farm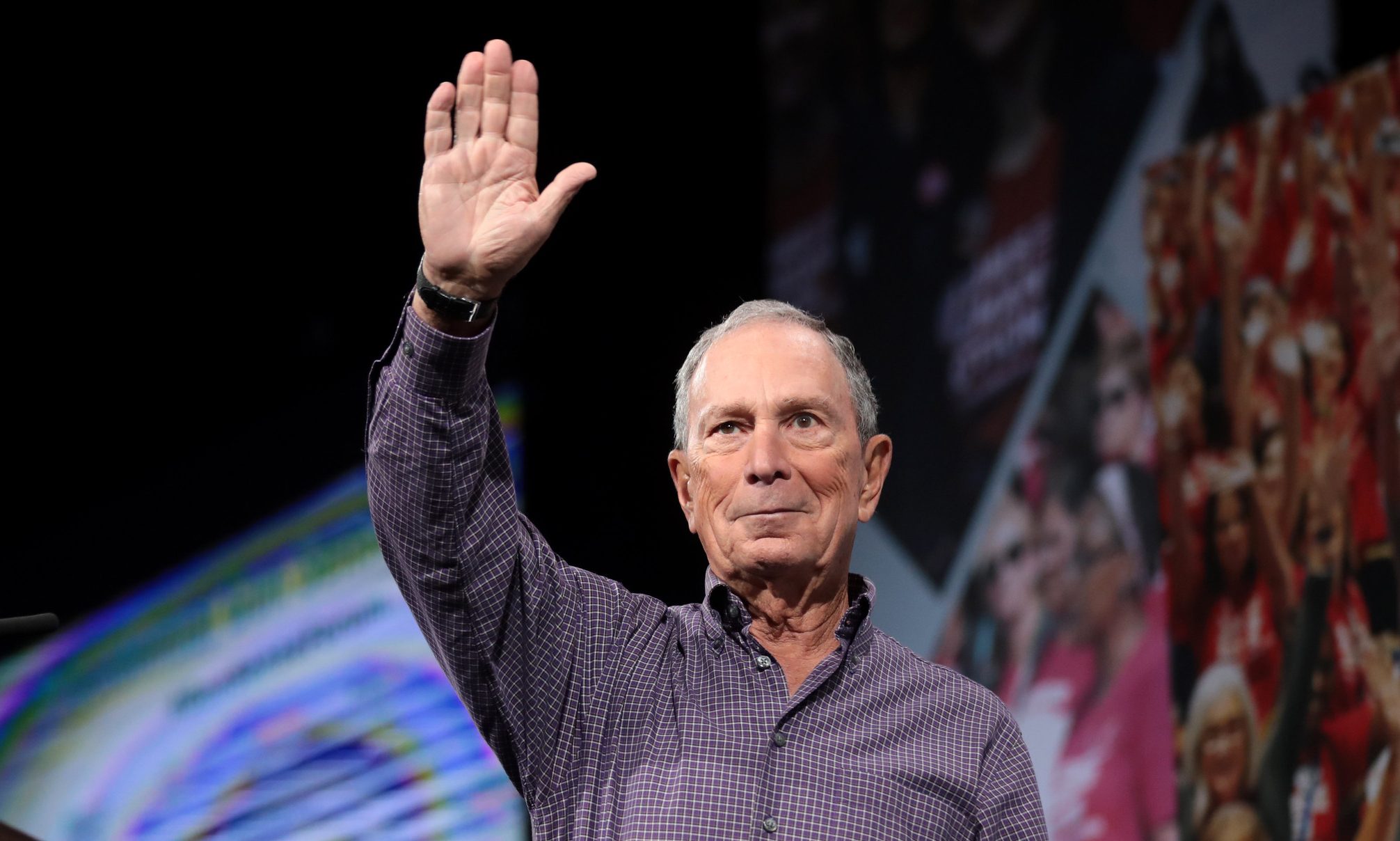 Republican 2nd Congressional District candidate Terri Hasdorff challenged billionaire Democratic Presidential candidate Michael Bloomberg to come visit an Alabama farm.
Hasdorff's comments followed the re-release of Bloomberg statements dismissing farmers as lacking the "grey matter" to do other jobs.
In a 2016 speech at Oxford University in England, the former New York City Mayor said that he "could teach anybody, even the people in this room" to be a farmer. "You dig a hole, you put a seed in, you put dirt on top, add water, up comes the corn."
"I am appalled at how out-of-touch Mr. Bloomberg is about how much work goes into successful farming," Hasdorff said. "I'm personally inviting him to Alabama's Second District where I would be happy to take him to one of our nearly 10,000 farms and give him a tour maybe we can even get him to roll up his sleeves and put in a little bit of real work!"
Alabama has a long, storied history as an agricultural states Even now, agriculture and forestry remains the largest industry in the state of Alabama.
"Alabama's farmers are the backbone of our state," Hasdorff continued. "The fact that someone like Michael Bloomberg feels he is entitled to belittle their hard work is appalling – but this is what the far left really thinks of real America. This is what out of touch Democrats and coastal elites believe. Mr. Bloomberg was just the one caught on tape."
Hasdorff is part of a crowded Republican primary field on March 3. The Alabama Democratic presidential primary is also on March 3.
"This is why I'm running for Congress," Hasdorff added. "We need leaders who understand the needs and struggles of hard-working Americans – farmers, manufacturers, people who keep our country fed and moving. We need real leaders who will fight for our people, not leaders who would have government replace true hard work and the American spirit."
Hasdorff worked in the White House Office of Public Liaison in the George H.W. Bush (R) Administration. There she worked with faith leaders across the country. She worked on Capitol Hill for six years where her most meaningful assignments focused on keeping the government and Washington, D.C. elites from discriminating against churches and faith-based organizations. Hasdorff worked on the Ten Commandments Defense Act, defending the right of states to display the Ten Commandments in courthouses and public places. She served as a senior advisor on the Charitable Choice language, which put the Faith-Based initiative into law and still protects faith based organizations from discrimination when accessing federal funding. Hasdorff has worked on pro-life, pro-family legislation. Terri also worked in the George W. Bush Administration as America's faith-based representative to the world. Hasdorff graduated from Samford University.
Second Congressional District incumbent Martha Roby (R-Montgomery) is not running for another term.
Tallassee mayor endorses Jeff Coleman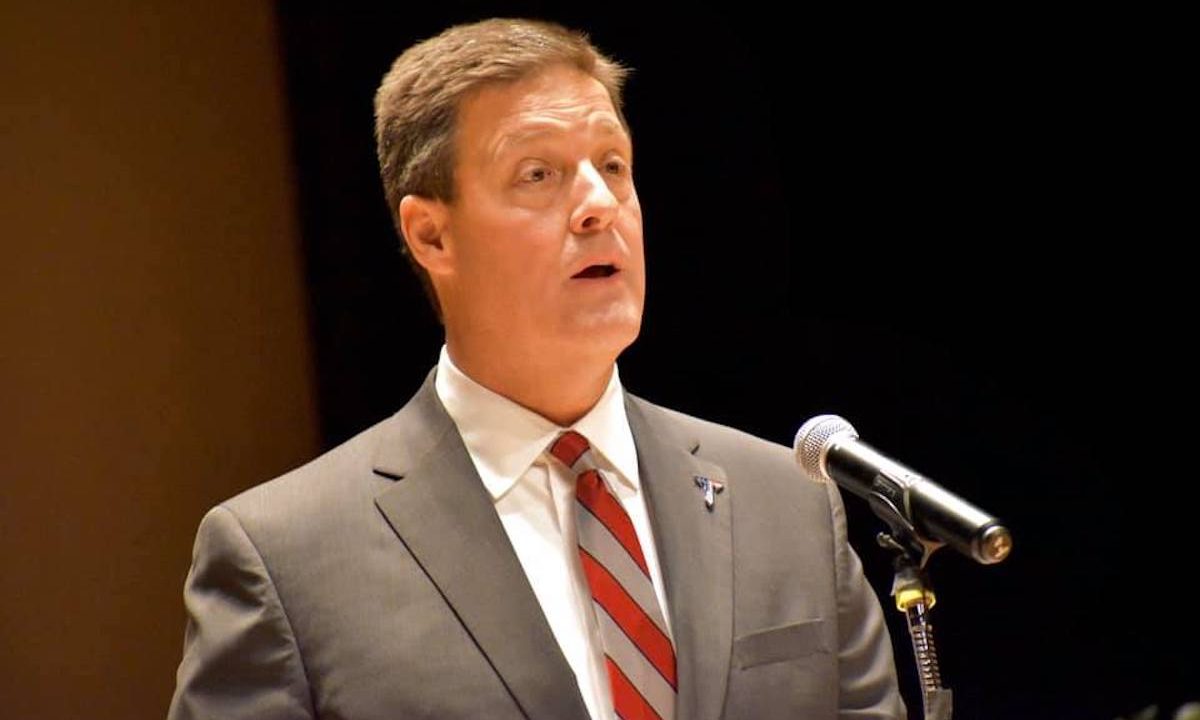 Republican Congressional candidate Jeff Coleman has received the endorsement of Tallassee Mayor Johnny Hammock. Coleman is running for the U.S. House of Representatives in the July 14 Republican primary runoff.
"Alabama needs a strong conservative candidate who will not back down from a challenge, and will represent the voice, people, and values of those who live in Alabama and District 2," Hammock said. "Jeff Coleman has my full support and endorsement."
Coleman thanked Hammock for the endorsement.
"Mayor Hammock's leadership is evident by the respect the community has for him," Coleman said. "He is a leader not just for Tallassee but for the surrounding area as a whole. It is an honor to have the support and endorsement of Mayor Hammock and many more in the Tallassee community!"
Tallassee is on the Tallapoosa River and is in both Elmore and Tallapoosa Counties. The city has a population of 4,581 in 2018, which is down from its peak in 1999 of 5,858.
Coleman now has the endorsements of the mayors of Luverne, Dothan, Millbrook, Geneva, and Florala.
Coleman is a native of Dothan. He is the fifth generation of his family to head the family business, Coleman Worldwide Moving, based in Dothan. He recently stepped down as President and CEO in order to run for Congress. Coleman is a former Chairman of the Business Council of Alabama. Coleman is one of the wealthiest people in Alabama.
Coleman has been endorsed by BCA and the Alabama Farmers Federation, as well as the Alabama Realtors Association, Alabama Home Builders Association, Alabama Retail Association, Alabama Trucking Association, Dothan Area Chamber of Commerce and the U.S. Chamber of Commerce.
Coleman is a graduate from Northview High School where he was a member of the 1981 Football team that won the Alabama High School Football State Championship. He has a bachelor's degree in Commerce and Business Administration from the University of Alabama and a Master's in Business Administration from Troy University in Dothan. He is an Eagle Scout, a 2011 Graduate of Leadership Alabama and a 2015 Graduate of the Air War College National Security Forum. Coleman served two terms as the Civilian Aide to the Secretary of the Army for Alabama.
Coleman is running in the Republican primary runoff against former State Rep. Barry Moore on July 14. The eventual Republican nominee for the open 2nd Congressional District seat will face Democrat Phyllis Harvey-Hall in the November general election.