Jones introduces bipartisan bill to protect children from human trafficking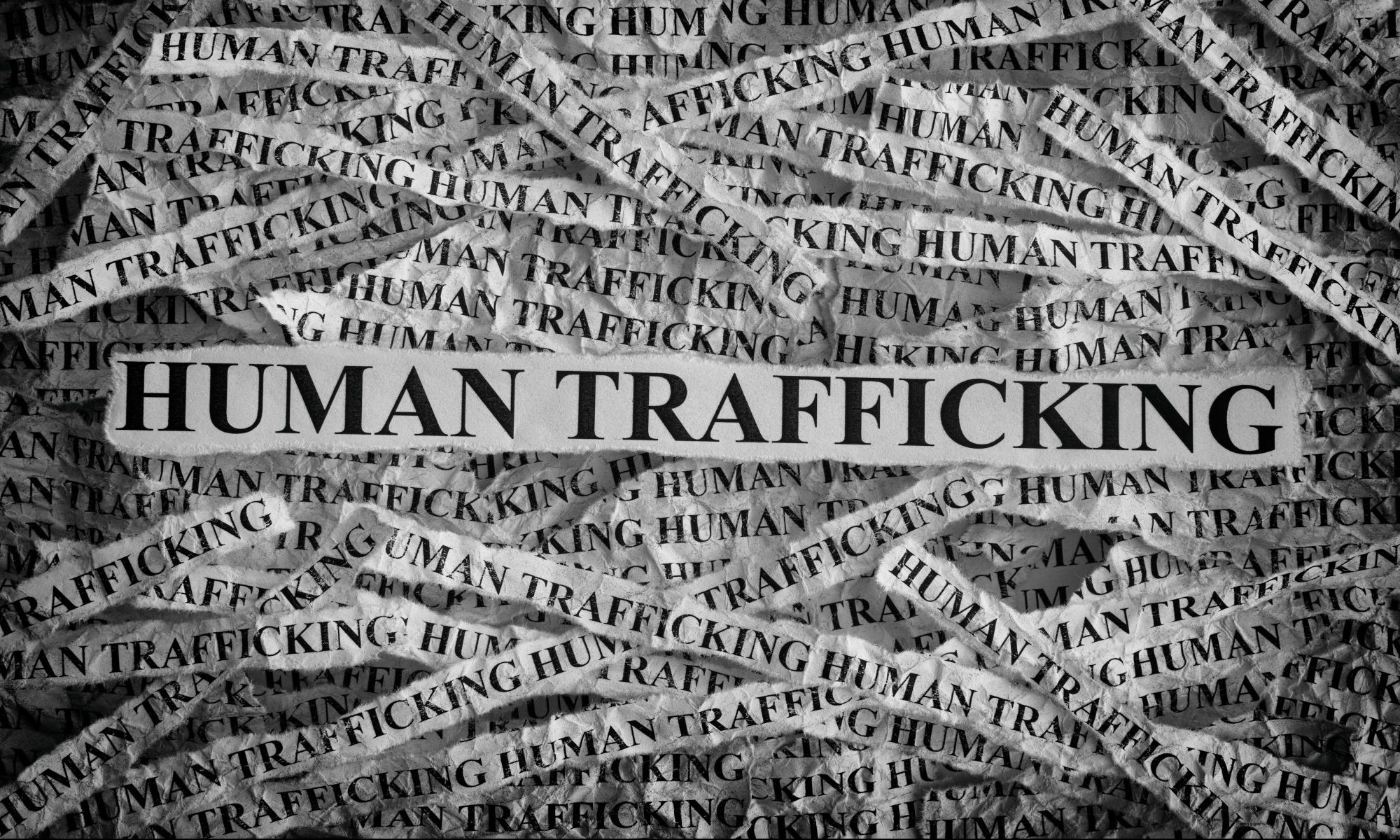 U.S. Sen. Doug Jones has introduced a bill that would help prevent exploitation by providing grants for training and resources.
The bipartisan Human Trafficking and Exploitation Prevention Training Act of 2020 would help prevent the trafficking and exploitation of children by providing grants to train students, parents, teachers, and school personnel to recognize and respond to signs of human trafficking.
Jones introduced the bill along with his colleagues: Sens, Lisa Murkowski, R-Alaska and Tina Smith, D-Minnesota. While trafficking victims come from all walks of life and do not fit a particular profile, young people with certain risk factors may be more vulnerable to trafficking. For example, children in the child welfare or juvenile justice system, are homeless or ran away from home, or are unaccompanied or were forced to leave their home by their caregivers are much more at risk of becoming trafficking victims.
"Every year, thousands of people, mostly women and children, are trafficked across the state of Alabama," Jones said. "The battle against human trafficking is one that we have to wage on all fronts, but our teachers and school personnel are on the front lines. With additional training and resources, we can continue to raise awareness about the signs of trafficking and hopefully prevent this systemic exploitation of children and other vulnerable people."
Pat McCay Chairs the Alabama Human Trafficking Task Force.
"Alabama has been fighting sex trafficking and exploitation since 2009," McCay said. "We continue to see more and more cases each year affecting school-aged children and even children as young as four years old. The Human Trafficking and Exploitation Prevention Training Act of 2020 will enable us to target the appropriate demographic with much-needed prevention training and education in schools and equip our children, along with their teachers, parents, and other school employees, to know the signs and dangers of trafficking and exploitation and how to avoid becoming a victim. Thank you, Senator Jones, for sponsoring this very important prevention bill."
This legislation would Authorize the Director of the Office of Trafficking in Persons in the Administration of Children and Families (ACF) to establish a demonstration project to issue grants to non-profit organizations and schools to develop and implement age-appropriate, culturally competent, and gender-responsive curriculum for training students, parents, teachers, and school personnel to understand, recognize, prevent, and respond to signs of human trafficking.
The bill instructs the Director to give priority to eligible entities serving geographic areas with the highest prevalence of human trafficking, and areas with the highest prevalence of at-risk, vulnerable, or underserved populations including homeless youth, foster youth, youth involved in the child welfare system and runaways.
It would also set forth important data collection on the human trafficking / exploitation of children and strict, privacy-protected reporting requirements for the program.
Jones is a former U.S. Attorney. That experience helped Senator Jones have a deeper understanding of the complexity of human trafficking. In the Senate, he has championed legislation that would prevent the targeting of vulnerable people. He is an original cosponsor of the bipartisan ILLICIT Cash Act (S.2563), which helps law enforcement to combat illicit financial activity being carried out by human traffickers. Corporate secrecy can fuel human trafficking, protecting traffickers from law enforcement and prosecution, and this legislation will help increase transparency and expose bad actors. Senator Jones has also supported renewal of the Violence Against Women Act (VAWA), which includes important anti-trafficking provisions, and has encouraged the Office of Management and Budget to provide robust funding for VAWA grants.
In 2018, Senator Jones also cosponsored the Stop Enabling Sex Traffickers Act (SESTA), which allowed law enforcement and civil litigants to target web platforms harboring and hosting sex trafficking activity. The House of Representatives version of the bill passed both chambers of Congress and was signed into law in April 2018.
The internet has made trafficking much more lucrative because buyers can shop online to connect with pimps to arrange delivery.
Senator Doug Jones, a member of the Senate Health, Education, Labor and Pensions (HELP) Committee.
Jones was elected in 2017.
Today is Thanksgiving
Today is a national and state holiday. Schools, banks, government offices and many private businesses are closed.
Four hundred years ago, on Nov. 11, 1620, after 66 days at sea, a group of English settlers landed near what is today Cape Cod in Massachusetts. Onboard the Mayflower were 102 men, women, and children, including one baby born during the Atlantic crossing, who made up the Pilgrims.
The Mayflower, captained by Christopher Jones, had been bound for the mouth of the Hudson River. The ship took a northerly course to avoid pirates, but the decision to avoid the then widely traveled sea lanes to the New World took the ship into bad weather, which had blown the Mayflower miles off course and left the ship damaged. Off Cape Cod, the adult males in the group made the fateful decision to build an entire colony where none had existed prior. They wrote and signed the Mayflower Compact.
"In the name of God, Amen. We whose names are underwritten, the loyal subjects of our dread Sovereign Lord King James, by the Grace of God of Great Britain, France, and Ireland King, Defender of the Faith, etc. Having undertaken for the Glory of God and advancement of the Christian Faith and Honour of our King and Country, a Voyage to plant the First Colony in the Northern Parts of Virginia, do by these presents solemnly and mutually in the presence of God and one of another, Covenant and Combine ourselves together in a Civil Body Politic, for our better ordering and preservation and furtherance of the ends aforesaid; and by virtue hereof to enact, constitute and frame such just and equal Laws, Ordinances, Acts, Constitutions and Offices from time to time, as shall be thought most meet and convenient for the general good of the Colony, unto which we promise all due submission and obedience. In witness whereof we have hereunder subscribed our names at Cape Cod, the 11th of November, in the year of the reign of our Sovereign Lord King James, of England, France and Ireland the eighteenth, and of Scotland the fifty-fourth. Anno Domini 1620."
After a few weeks off Cape Cod, they sailed up the coast until they reached Plymouth. There they found a Wampanoag Indian village that had been abandoned due to some sort of plague. During the Winter of 1620-1621 they lived aboard the Mayflower and would row to shore each day to build houses. Finally, they had built enough houses to actually move to the colony, but the cold, damp conditions aboard the ship had been costly.
Some 28 men, 13 women (one of them in child birth), and 8 children died in that winter. Governor John Carver would die in April. His widow, Kathrine White Carver, would follow a few weeks later. There is some recent archaeological evidence suggesting that some of the dead were butchered and eaten by the survivors.
The Mayflower and her crew left for England on April 5, 1621, never to return.
About 40 of the Pilgrims were religious Separatists, members of a Puritan sect that had split from the Church of England, in defiance of English law. In 1609, they immigrated to Holland to practice their religion but ran into problems there too. Others in the group had remained part of the Church of England but were sympathetic to their Separatist friends. They did not call themselves Pilgrims, that term was adopted at the bicentennial for the Mayflower voyage. The members of core Separatist sect referred to themselves as "Saints" and people not in their sect as "Strangers."
In March 1621, an English speaking Native American, named Samoset, visited the Plymouth colony and asked for beer. He spent the night talking with the settlers and later introduced them to Squanto, who spoke even better English. Squanto introduced them to the chief of the Wampanoag, Massasoit.
Squanto moved in with the Pilgrims, serving as their advisor and translator. The friendly Wampanoag tribe taught the Pilgrims how to hunt and grow crops. The two groups began trading furs with each other.
William Bradford, a Separatist who helped draft the Mayflower Compact, became the longtime Plymouth Governor. He was also the writer of the first history of the Plymouth Colony and the Mayflower. Bradford's more notable descendants include author, dictionary writer and scholar Noah Webster; TV chef Julia Child; and Supreme Court Chief Justice William Rehnquist.
In the fall of 1621, 399 years ago, the Pilgrims invited their Wampanoag Indian friends to a feast celebrating their first harvest and a year in the New World with a three-day festival. This has become known as the first Thanksgiving.
Today is a national and state holiday. Schools, banks, government offices and many private businesses are closed.