Jones introduces bipartisan bill to protect children from human trafficking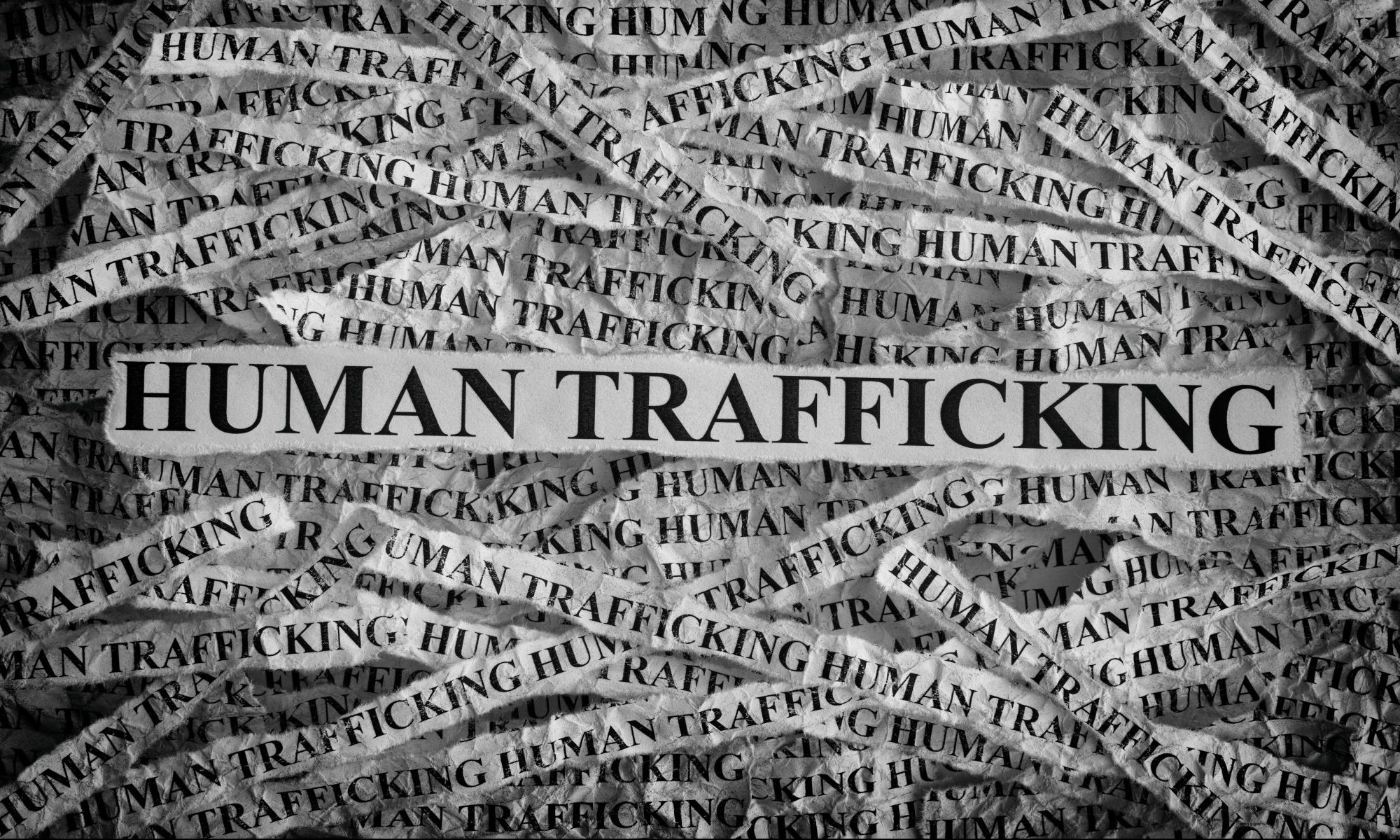 U.S. Sen. Doug Jones has introduced a bill that would help prevent exploitation by providing grants for training and resources.
The bipartisan Human Trafficking and Exploitation Prevention Training Act of 2020 would help prevent the trafficking and exploitation of children by providing grants to train students, parents, teachers, and school personnel to recognize and respond to signs of human trafficking.
Jones introduced the bill along with his colleagues: Sens, Lisa Murkowski, R-Alaska and Tina Smith, D-Minnesota. While trafficking victims come from all walks of life and do not fit a particular profile, young people with certain risk factors may be more vulnerable to trafficking. For example, children in the child welfare or juvenile justice system, are homeless or ran away from home, or are unaccompanied or were forced to leave their home by their caregivers are much more at risk of becoming trafficking victims.
"Every year, thousands of people, mostly women and children, are trafficked across the state of Alabama," Jones said. "The battle against human trafficking is one that we have to wage on all fronts, but our teachers and school personnel are on the front lines. With additional training and resources, we can continue to raise awareness about the signs of trafficking and hopefully prevent this systemic exploitation of children and other vulnerable people."
Pat McCay Chairs the Alabama Human Trafficking Task Force.
"Alabama has been fighting sex trafficking and exploitation since 2009," McCay said. "We continue to see more and more cases each year affecting school-aged children and even children as young as four years old. The Human Trafficking and Exploitation Prevention Training Act of 2020 will enable us to target the appropriate demographic with much-needed prevention training and education in schools and equip our children, along with their teachers, parents, and other school employees, to know the signs and dangers of trafficking and exploitation and how to avoid becoming a victim. Thank you, Senator Jones, for sponsoring this very important prevention bill."
This legislation would Authorize the Director of the Office of Trafficking in Persons in the Administration of Children and Families (ACF) to establish a demonstration project to issue grants to non-profit organizations and schools to develop and implement age-appropriate, culturally competent, and gender-responsive curriculum for training students, parents, teachers, and school personnel to understand, recognize, prevent, and respond to signs of human trafficking.
The bill instructs the Director to give priority to eligible entities serving geographic areas with the highest prevalence of human trafficking, and areas with the highest prevalence of at-risk, vulnerable, or underserved populations including homeless youth, foster youth, youth involved in the child welfare system and runaways.
It would also set forth important data collection on the human trafficking / exploitation of children and strict, privacy-protected reporting requirements for the program.
Jones is a former U.S. Attorney. That experience helped Senator Jones have a deeper understanding of the complexity of human trafficking. In the Senate, he has championed legislation that would prevent the targeting of vulnerable people. He is an original cosponsor of the bipartisan ILLICIT Cash Act (S.2563), which helps law enforcement to combat illicit financial activity being carried out by human traffickers. Corporate secrecy can fuel human trafficking, protecting traffickers from law enforcement and prosecution, and this legislation will help increase transparency and expose bad actors. Senator Jones has also supported renewal of the Violence Against Women Act (VAWA), which includes important anti-trafficking provisions, and has encouraged the Office of Management and Budget to provide robust funding for VAWA grants.
In 2018, Senator Jones also cosponsored the Stop Enabling Sex Traffickers Act (SESTA), which allowed law enforcement and civil litigants to target web platforms harboring and hosting sex trafficking activity. The House of Representatives version of the bill passed both chambers of Congress and was signed into law in April 2018.
The internet has made trafficking much more lucrative because buyers can shop online to connect with pimps to arrange delivery.
Senator Doug Jones, a member of the Senate Health, Education, Labor and Pensions (HELP) Committee.
Jones was elected in 2017.
Lilly Ledbetter speaks about her friendship with Ginsburg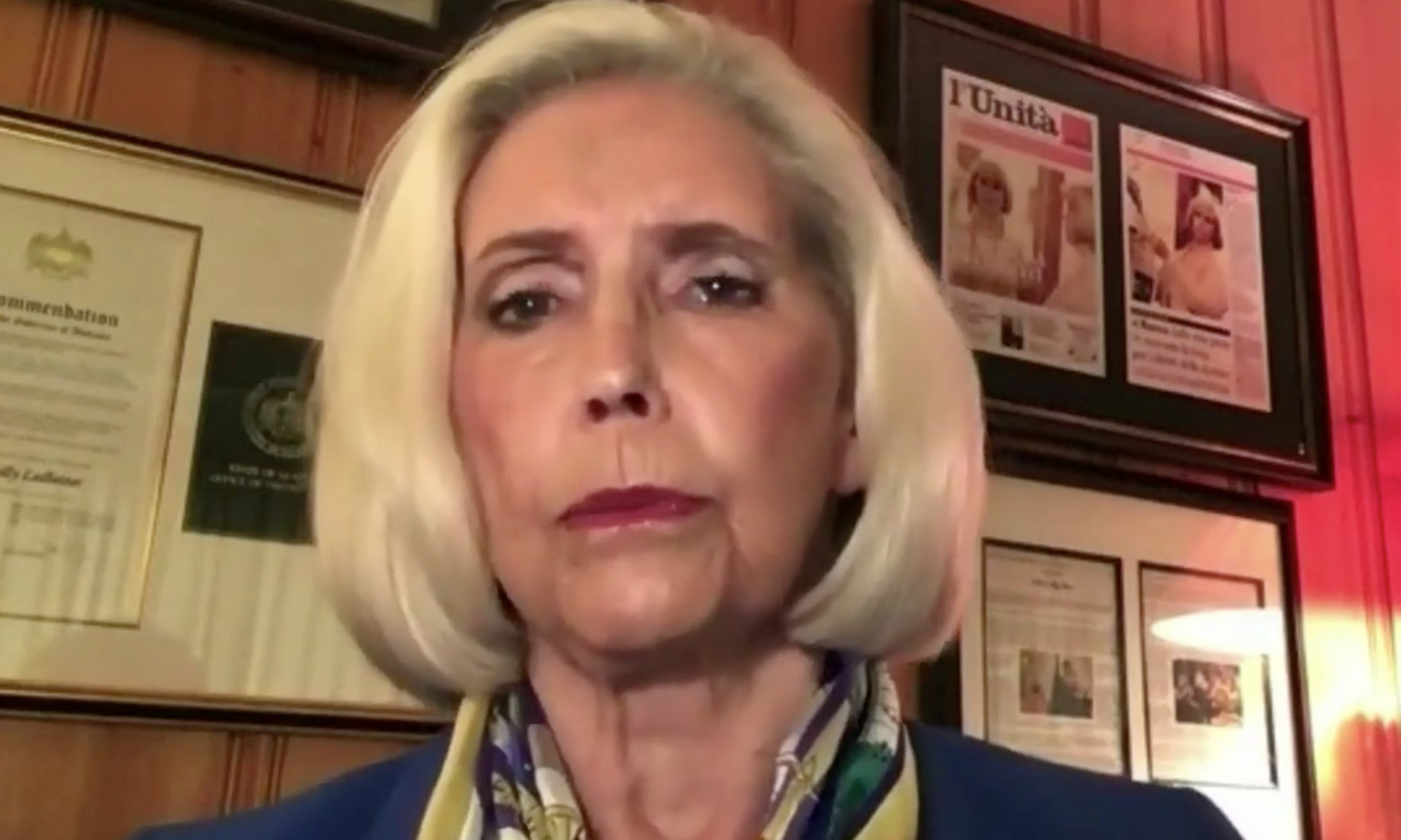 When anti-pay-discrimination icon and activist Lilly Ledbetter started receiving mail from late Supreme Court Justice Ruth Bader Ginsburg, Ledbetter's attorney told her to save the envelopes. That's how unusual it is to get personal mail from a member of the nation's highest court.
Ledbetter, 82, of Jacksonville, Alabama, shared her memories of her contact with Ginsburg over the last decade during a Facebook live event hosted by Sen. Doug Jones on Monday.
Ginsburg famously read her dissent from the bench, a rare occurrence, in the Ledbetter v. Goodyear Tire & Rubber Co. decision in 2007. The court ruled 5-4 to affirm a lower court's decision that Ledbetter was not owed damages for pay discrimination because her suit was not filed within 180 days of the setting of the policy that led to her paychecks being less than those of her male colleagues. 
Ledbetter said that Ginsburg "gave me the dignity" of publicly affirming the righteousness of Ledbetter's case, demonstrating an attention to the details of the suit.
Ginsburg challenged Congress to take action to prevent similar plaintiffs from being denied compensation due to a statute of limitations that can run out before an employee discovers they are being discriminated against. 
The Lilly Ledbetter Fair Pay Act of 2009 was passed by Congress with broad bipartisan support and signed into law by President Barack Obama. It resets the statute of limitation's clock with each paycheck that is reduced by a discriminatory policy.
Ledbetter said that her heart was heavy when she learned of Ginsburg's death on Friday. The women kept in touch after they met in 2010. That was shortly after the death of Ginsburg's husband, tax attorney Marty Ginsburg. She spoke about her pain to Ledbetter, whose husband Charles had died two years before.
"So we both shared that, and we shared a tear," said Ledbetter.
Ginsburg invited her to her Supreme Court chambers to see a framed copy of the act, next to which hung a pen that Obama used to sign it.
Ginsburg later sent Ledbetter a signed copy of a cookbook honoring her husband that was published by the Supreme Court Historical Society. Included with it was a personal note, as was the case with other pieces of correspondence from the justice that Ledbetter received at her home in Alabama. They were often brochures and other written materials that Ginsburg received that featured photos of both women.
Ledbetter expressed her support for Jones in his race against GOP challenger Tommy Tuberville. The filling of Ginsburg's seat is a major factor in that, she said.
"I do have to talk from my heart, because I am scared to death for the few years that I have yet to live because this country is not headed in the right direction," she said.
She noted that Ginsburg was 60 when she was appointed to the court. Ledbetter said that she opposes any nominee who is younger than 55 because they would not have the experience and breadth of legal knowledge required to properly serve on the Supreme Court.
She said that issues like hers have long-term consequences that are made even more evident by the financial strains resulting from the pandemic, as she would have more retirement savings had she been paid what her male colleagues were.
Jones called Ledbetter a friend and hero of his.
"I've been saying to folks lately, if those folks at Goodyear had only done the right thing by Lilly Ledbetter and the women that worked there, maybe they'd still be operating in Gadsden these days," he said.