Jones introduces bipartisan bill to protect children from human trafficking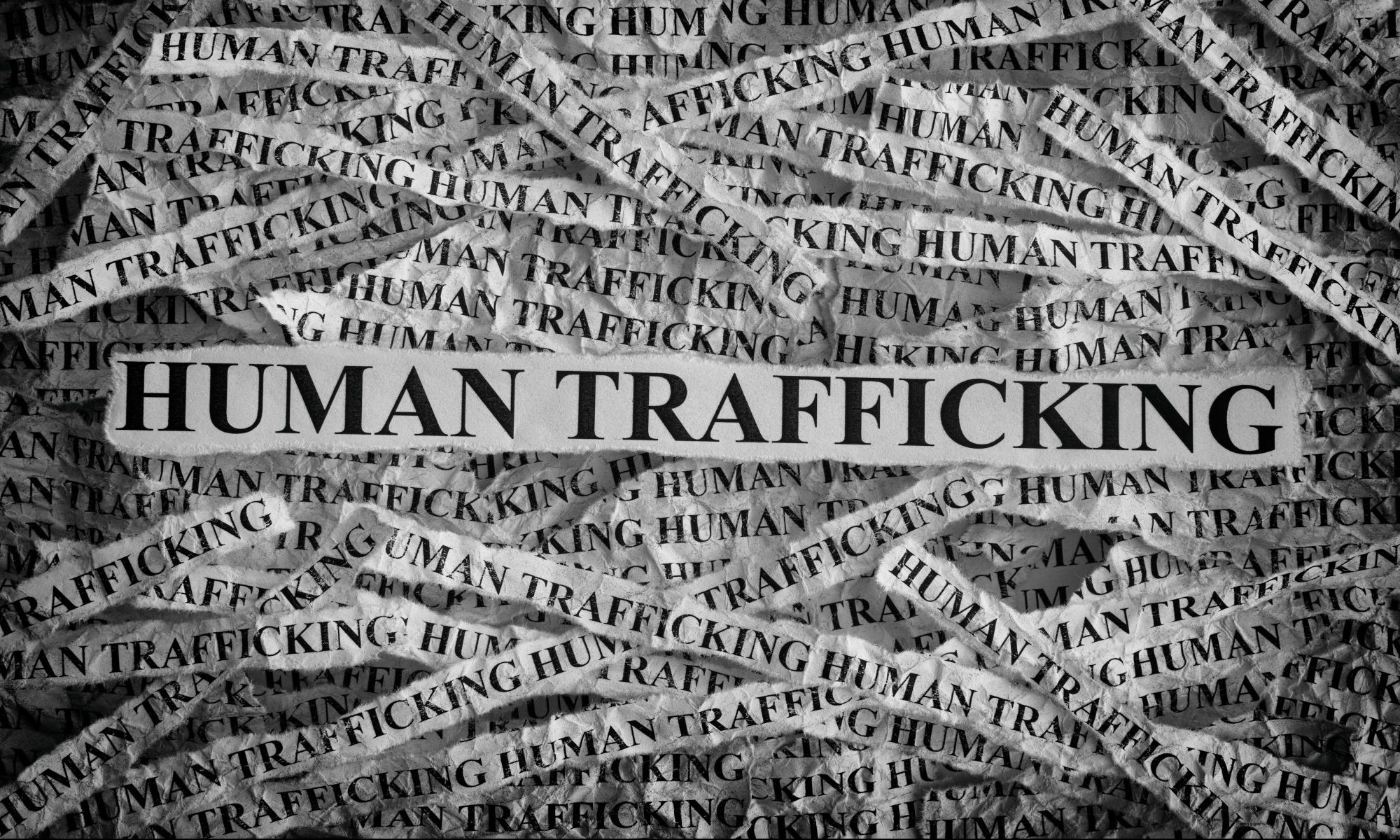 U.S. Sen. Doug Jones has introduced a bill that would help prevent exploitation by providing grants for training and resources.
The bipartisan Human Trafficking and Exploitation Prevention Training Act of 2020 would help prevent the trafficking and exploitation of children by providing grants to train students, parents, teachers, and school personnel to recognize and respond to signs of human trafficking.
Jones introduced the bill along with his colleagues: Sens, Lisa Murkowski, R-Alaska and Tina Smith, D-Minnesota. While trafficking victims come from all walks of life and do not fit a particular profile, young people with certain risk factors may be more vulnerable to trafficking. For example, children in the child welfare or juvenile justice system, are homeless or ran away from home, or are unaccompanied or were forced to leave their home by their caregivers are much more at risk of becoming trafficking victims.
"Every year, thousands of people, mostly women and children, are trafficked across the state of Alabama," Jones said. "The battle against human trafficking is one that we have to wage on all fronts, but our teachers and school personnel are on the front lines. With additional training and resources, we can continue to raise awareness about the signs of trafficking and hopefully prevent this systemic exploitation of children and other vulnerable people."
Pat McCay Chairs the Alabama Human Trafficking Task Force.
"Alabama has been fighting sex trafficking and exploitation since 2009," McCay said. "We continue to see more and more cases each year affecting school-aged children and even children as young as four years old. The Human Trafficking and Exploitation Prevention Training Act of 2020 will enable us to target the appropriate demographic with much-needed prevention training and education in schools and equip our children, along with their teachers, parents, and other school employees, to know the signs and dangers of trafficking and exploitation and how to avoid becoming a victim. Thank you, Senator Jones, for sponsoring this very important prevention bill."
This legislation would Authorize the Director of the Office of Trafficking in Persons in the Administration of Children and Families (ACF) to establish a demonstration project to issue grants to non-profit organizations and schools to develop and implement age-appropriate, culturally competent, and gender-responsive curriculum for training students, parents, teachers, and school personnel to understand, recognize, prevent, and respond to signs of human trafficking.
The bill instructs the Director to give priority to eligible entities serving geographic areas with the highest prevalence of human trafficking, and areas with the highest prevalence of at-risk, vulnerable, or underserved populations including homeless youth, foster youth, youth involved in the child welfare system and runaways.
It would also set forth important data collection on the human trafficking / exploitation of children and strict, privacy-protected reporting requirements for the program.
Jones is a former U.S. Attorney. That experience helped Senator Jones have a deeper understanding of the complexity of human trafficking. In the Senate, he has championed legislation that would prevent the targeting of vulnerable people. He is an original cosponsor of the bipartisan ILLICIT Cash Act (S.2563), which helps law enforcement to combat illicit financial activity being carried out by human traffickers. Corporate secrecy can fuel human trafficking, protecting traffickers from law enforcement and prosecution, and this legislation will help increase transparency and expose bad actors. Senator Jones has also supported renewal of the Violence Against Women Act (VAWA), which includes important anti-trafficking provisions, and has encouraged the Office of Management and Budget to provide robust funding for VAWA grants.
In 2018, Senator Jones also cosponsored the Stop Enabling Sex Traffickers Act (SESTA), which allowed law enforcement and civil litigants to target web platforms harboring and hosting sex trafficking activity. The House of Representatives version of the bill passed both chambers of Congress and was signed into law in April 2018.
The internet has made trafficking much more lucrative because buyers can shop online to connect with pimps to arrange delivery.
Senator Doug Jones, a member of the Senate Health, Education, Labor and Pensions (HELP) Committee.
Jones was elected in 2017.
Print this piece
Alabama may need 2,500 more ventilators. It's having to compete to get them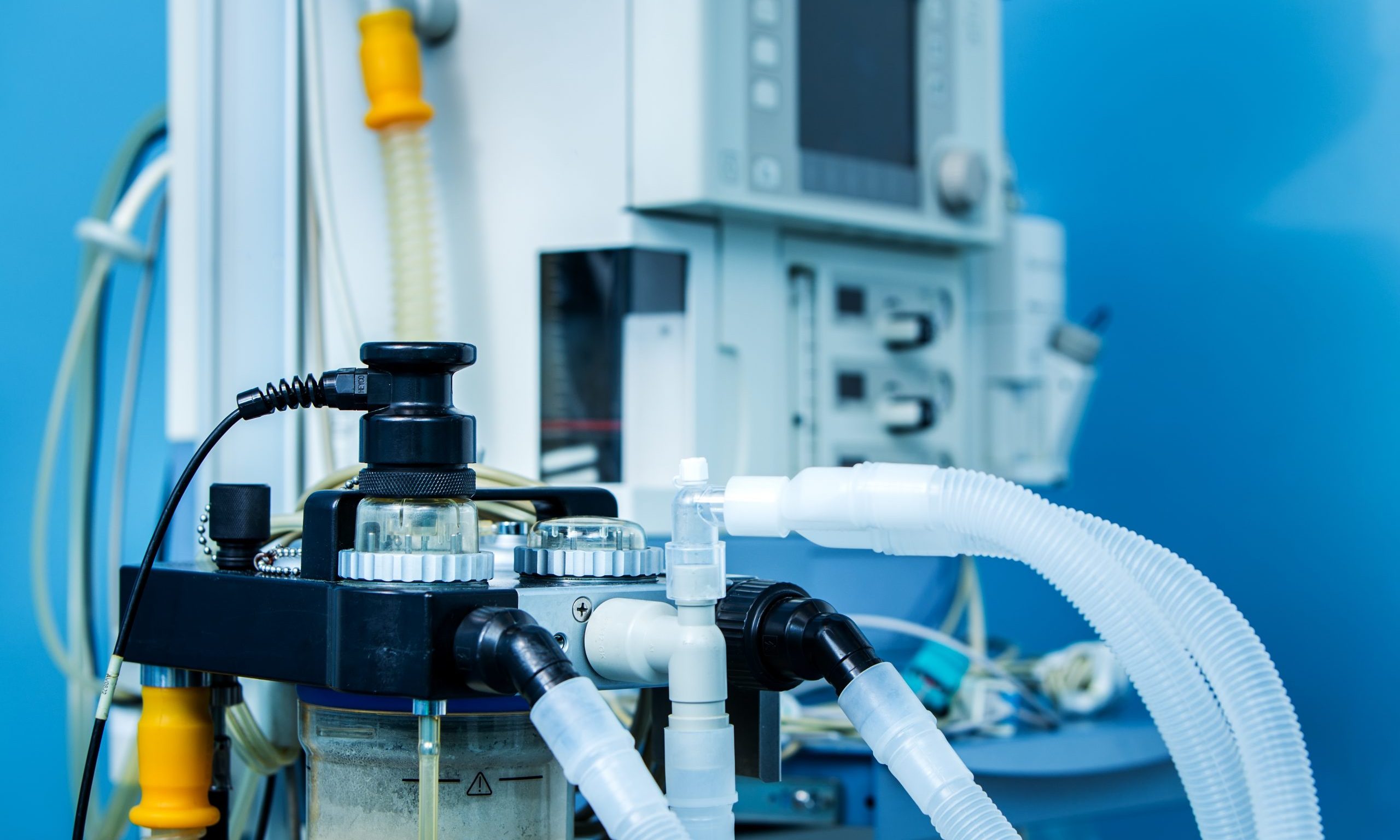 Alabama may need 2,000 more ventilators than it has, and it's being forced to compete with other states to get them on the private market.
State Health Officer Dr. Scott Harris said Friday that the Alabama Department of Public Health is attempting to source its own ventilators as a number of hospitals in the state are already struggling and asking for more.
The state requested 500 ventilators from the federal government through the Department of Health and Human Services and the national strategic stockpile. It asked for 200 of them to be delivered urgently.
"HHS has indicated that they're not going to fulfill that anytime soon because they're still taking care of places like New York City," Harris said in an interview with APR.
When Alabama nears an expected surge — say 72 hours before hospitals are expected to be overwhelmed with patients requiring life support — they may be able to make the extra ventilators available.
So Alabama, like a number of states, is being forced to try to source ventilators on its own through the private market, where hundreds of hospitals, all the other states and other countries are trying to do the same.
Harris said he signed a purchase order Thursday for 250 more ventilators.
"We're waiting to see, and then there are others that we're waiting to hear from," Harris told APR. "We're doing our best to try to source these in any way that we can."
"We're attempting to source those ourselves, but as you know, all the states are looking to source their own and in some measure competing with each other," he said a press conference Friday evening when Gov. Kay Ivey announced a shelter in place order.
Alabama Sen. Doug Jones said Thursday that Alabama will likely make additional requests, but there are only 10,000 ventilators in the national stockpile and in the U.S. Department of Defense surplus. And with every other state in the country also requesting these supplies, the federal government has said that states should not rely on the national stockpile to bolster their ventilator capacity.
By Friday, nearly 1,500 people were confirmed positive with the virus. At least 38 have died. Dire models from the Institute for Health Metrics and Evaluation at the University of Washington — models that influenced the state's decision to issue a stay-at-home order — project that by mid-April, Alabama could have a massive shortage of ventilators and hospital beds.
"The timeline I think makes sense and the time when we're expected to have a surge is the part that was most useful to us," Harris said. "We've been trying very hard to get an order in place with regards to this surge that we expect to happen."
The model estimates that Alabama could have a shortage of 20,000 hospital beds, 3,900 intensive care beds and more than 2,000 ventilators.
At least 3,500 ventilators would be needed at the peak of the COVID-19 outbreak in mid-April, according to the IHME model. Last month, Alabama Hospital Association President Donald Williamson said the state has a surge capacity of about 800.
The same model projects that about 5,500 people could die from COVID-19 in Alabama by August. However, the model is live and is regularly adjusted. Earlier this week, it suggested that 7,000 people could die by August.
Harris said the state, over the past couple of weeks, has added a few hundred additional ventilators to its capacity by converting anesthesia machines and veterinary ventilators for use on those infected with the coronavirus.
"Yet, even with adding all of those ventilators, going up by a few hundred units, which means to tell you that we're still using around the same percent of all of our ventilators even though the number [of ventilators] is going up," Harris said. "So we know that there are more patients on ventilators."
The state health officer said some hospitals in the state are already struggling but others are cooperating to share resources.
"They are really working hard to make sure that they have what they need, and we're trying very hard, along with the governor's office, to make sure that Alabama has enough inventory," Harris said.
Print this piece