Conservatives urge voters to vote "no" on Amendment One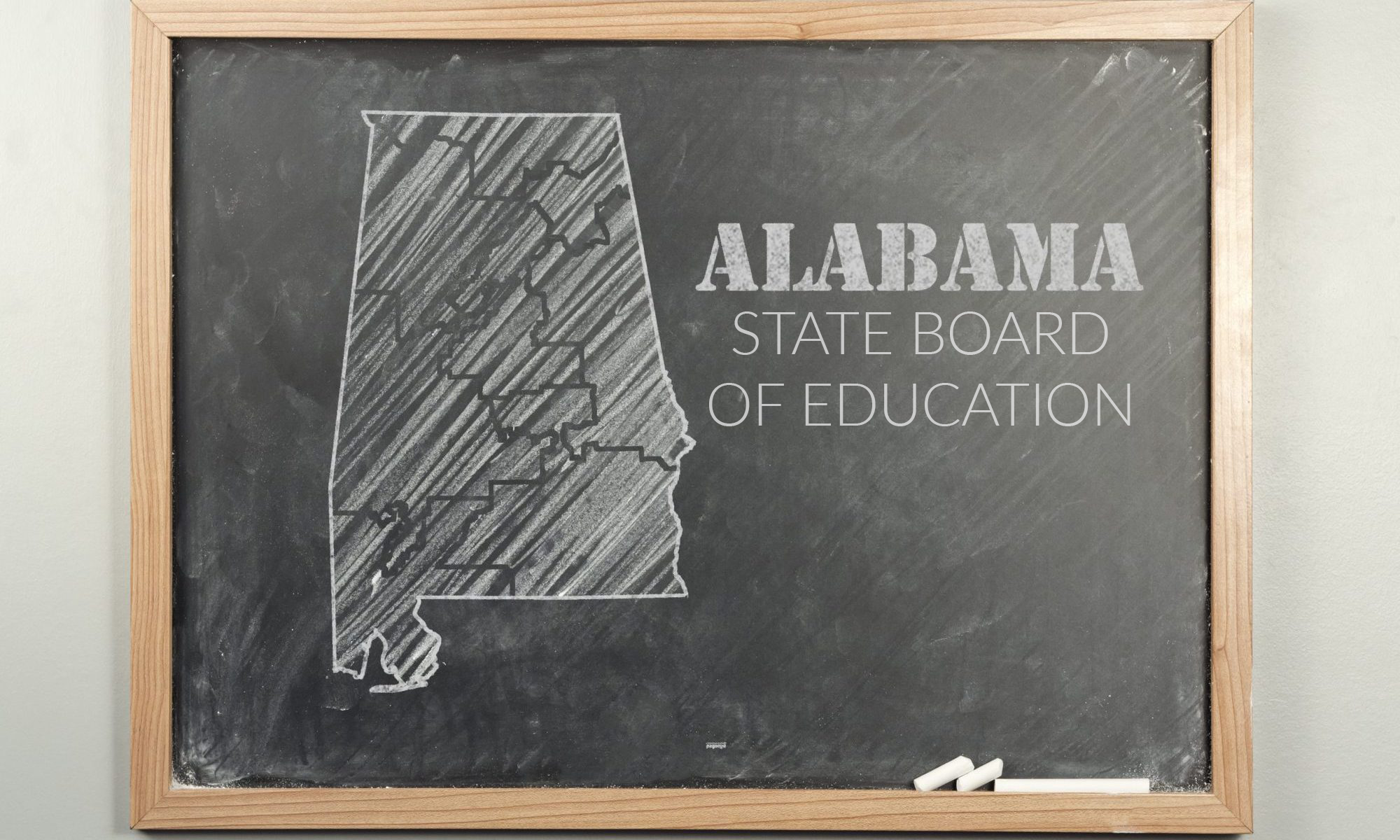 On February 4 conservative thought leaders from across the State of Alabama spoke in front of the Alabama Statehouse urging voters to vote No on Amendment One.
Amendment one would strip Alabama voters of their ability to elect the state school board and replace the elected board with a commission appointed by the Governor.
Former state school board member Betty Peters (R) said that Amendment One amends the state constitution requiring schools to adopt nationwide standards.
"There are no nationally recognized standards other than the Common Core Standards," Peters warned.
Lou Campomenosi with the Campaign for Common Sense said, "Voting No on Amendment one is absolutely essential"
"The Alabama Conservative Coalition has been working on this since August," Campomenosi added. "We are tired of this and we are not going to take it any more."
Peters called the wording of Amendment One "Deceptive."
"I served on the state school board for 16 years and I had a 100 percent record of opposing Common Core, also known as College and Career Ready Standards," Peters said.
Peters blamed the implementation of Common Core and Alabama's subsequent drop to last place nationally in education to: Bob Riley, Kay Ivey, Terri Collins and the Business Council of Alabama.
"We defeated Amendment One (in 2003) with a 70 percent vote and lets do it again," Peters said.
Dr. Joe Godfrey with the Alabama Citizens Action Patrol said, "We are opposed to amendment one and we are trying to encourage pastors to oppose it as well."
"We are taking away that very right to elect people that our forefathers fought for," Godfrey continued. "Church members need to go to their pastor and ask them to get involved in this."
State Representative Bob Fincher (R-Woodland) said, "I voted against this amendment twice, in the education policy committee and on the floor."
"I was not sent to Montgomery as a representative of the Governor's office, the BCA, or the AEA," Fincher continued. "It is not in the interests of the people of Alabama. The people of this state do not need to cede their right to Montgomery to elect a state school board."
"A board appointed by the Governor will respond to whatever the governor tells them to do, not what the people tell them," Fincher added. "That other party has adopted many proposals that are highly socialistic. This is a socialist program. It takes away from the people their power and their sovereignty and places it in the hands of government officials."
"I am an old high school history teacher and I taught government," Fincher said, "I hope that we avoid this with every ounce of energy that we possess."
"Don't take the bait," Fincher warned.
State Auditor Jim Zeigler (R) said, "March 3rd is one of the most important state elections in history."
"Amendment One will take your right away to vote on state school board members and let Gov Ivey have the right to appoint all the state school board," Zeigler said. "It puts the requirements of the common core into the state constitution."
"My wife, Jackie Zeigler, ran against a gov Bentley appointee," Zeigler added. "The young man had never been involved in public schools. He as an incumbent raised $216,000 in special interest money. Jackie Zeigler would never have been appointed even though she is the most qualified person to ever have served."
Senate candidate State Rep. Arnold Mooney (R-Indian Springs) said, "It is about our children and grandchildren. The socialist left is attacking the very values that built this country."
"This is too much concentration of authority in the executive branch," Mooney warned. "I am not in favor of national standards."
"We don't need to be educating illegal immigrants at a cost $16,000 per person," Mooney said.
Rep. Andrew Sorrell (R-Muscle Shoals) said, "I was one of three Republicans in the Alabama legislature to vote against this. In 1970, we had an appointed board." We switched to an elected board because they at the time thought would work better not they want to switch to an appointed board again.
Sorrell said that the state had tried to build a toll bridge in Mobile without the support of the people. "Thank you to our State Auditor for putting the kobash on that."
"I have seen the polling on this issue and we can win and we will win," Sorrell said.
Voters go to the polls on Tuesday, March 3 to decide whether or not to surrender their powers to elect the school board.
Tallassee mayor endorses Jeff Coleman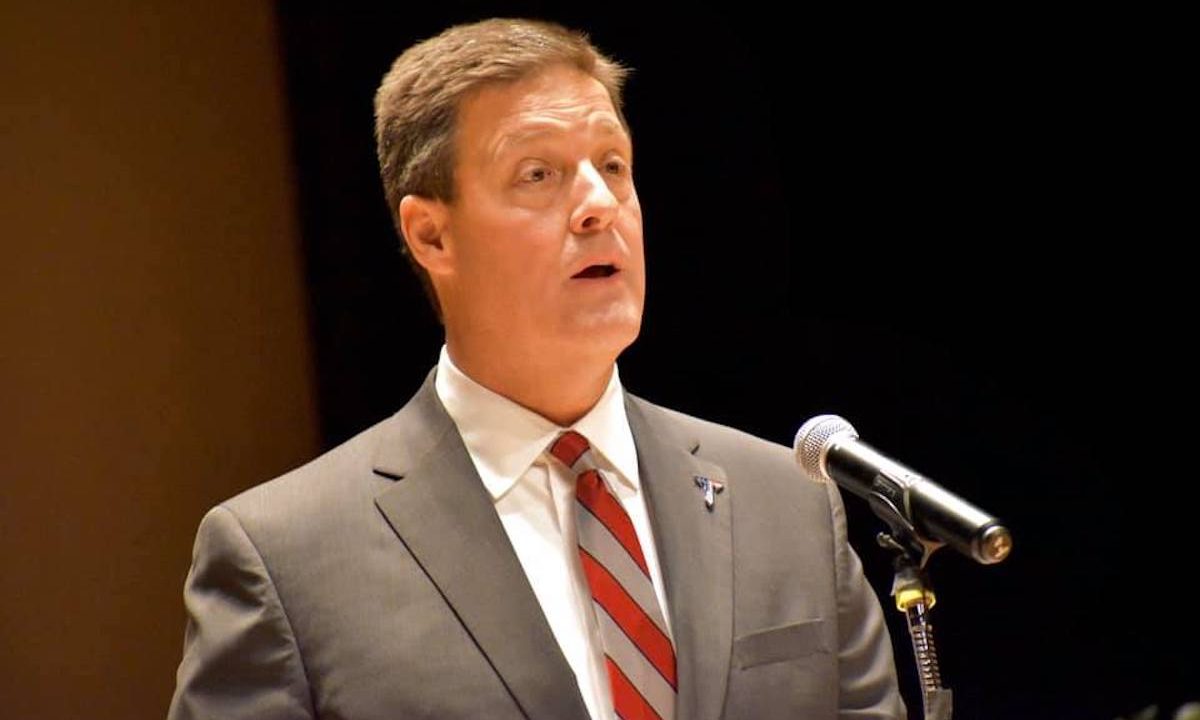 Republican Congressional candidate Jeff Coleman has received the endorsement of Tallassee Mayor Johnny Hammock. Coleman is running for the U.S. House of Representatives in the July 14 Republican primary runoff.
"Alabama needs a strong conservative candidate who will not back down from a challenge, and will represent the voice, people, and values of those who live in Alabama and District 2," Hammock said. "Jeff Coleman has my full support and endorsement."
Coleman thanked Hammock for the endorsement.
"Mayor Hammock's leadership is evident by the respect the community has for him," Coleman said. "He is a leader not just for Tallassee but for the surrounding area as a whole. It is an honor to have the support and endorsement of Mayor Hammock and many more in the Tallassee community!"
Tallassee is on the Tallapoosa River and is in both Elmore and Tallapoosa Counties. The city has a population of 4,581 in 2018, which is down from its peak in 1999 of 5,858.
Coleman now has the endorsements of the mayors of Luverne, Dothan, Millbrook, Geneva, and Florala.
Coleman is a native of Dothan. He is the fifth generation of his family to head the family business, Coleman Worldwide Moving, based in Dothan. He recently stepped down as President and CEO in order to run for Congress. Coleman is a former Chairman of the Business Council of Alabama. Coleman is one of the wealthiest people in Alabama.
Coleman has been endorsed by BCA and the Alabama Farmers Federation, as well as the Alabama Realtors Association, Alabama Home Builders Association, Alabama Retail Association, Alabama Trucking Association, Dothan Area Chamber of Commerce and the U.S. Chamber of Commerce.
Coleman is a graduate from Northview High School where he was a member of the 1981 Football team that won the Alabama High School Football State Championship. He has a bachelor's degree in Commerce and Business Administration from the University of Alabama and a Master's in Business Administration from Troy University in Dothan. He is an Eagle Scout, a 2011 Graduate of Leadership Alabama and a 2015 Graduate of the Air War College National Security Forum. Coleman served two terms as the Civilian Aide to the Secretary of the Army for Alabama.
Coleman is running in the Republican primary runoff against former State Rep. Barry Moore on July 14. The eventual Republican nominee for the open 2nd Congressional District seat will face Democrat Phyllis Harvey-Hall in the November general election.