Moore legal team files motion for Judge Rochester to recuse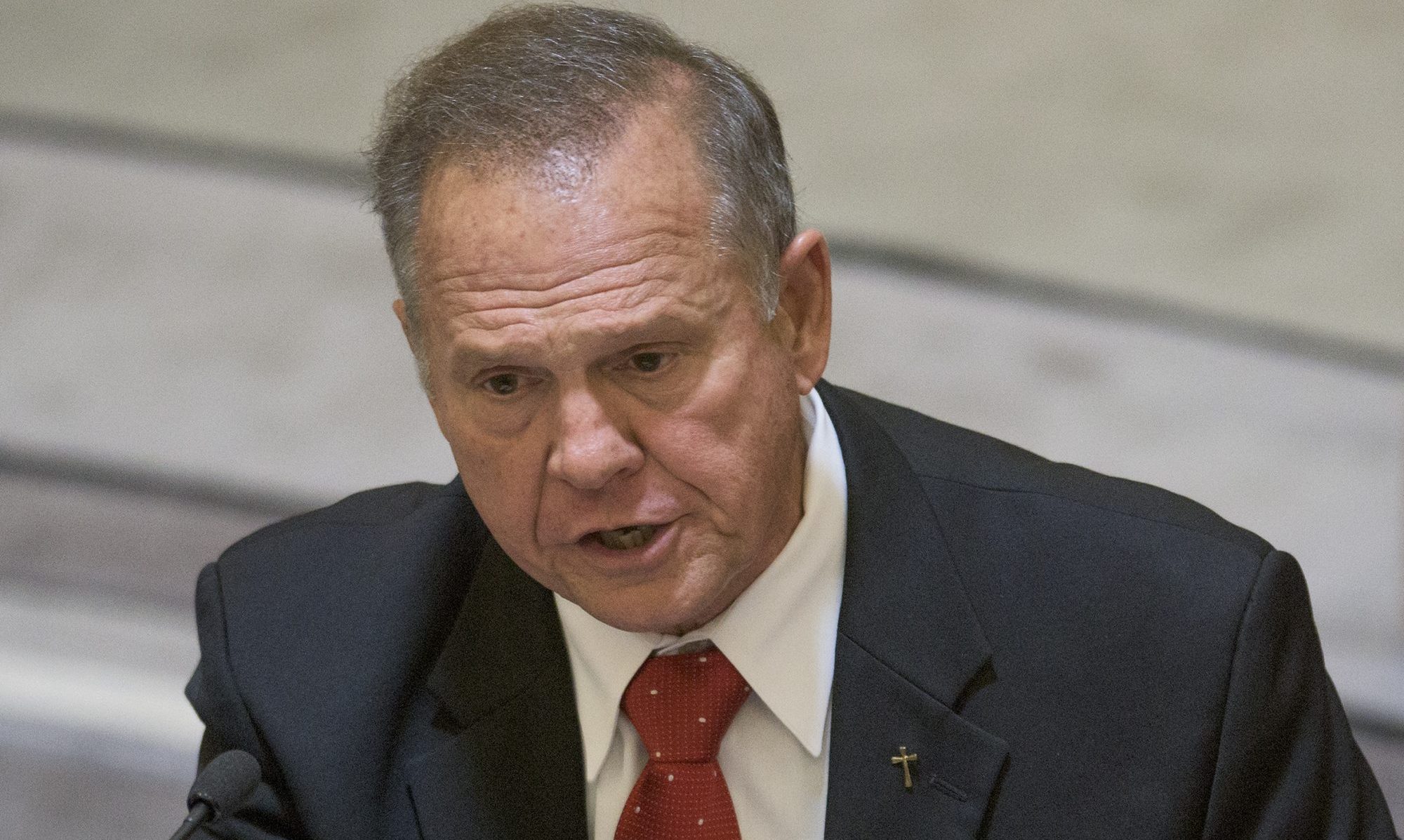 Attorney Melissa Isaak filed Thursday on behalf of her client, Judge Roy Moore, a motion to recuse Judge John Rochester from further consideration of the legal case between Moore and his accuser, Leigh Corfman.
The Moore team said that is the case due to the following reasons: "Judge Rochester's continued decision to preside over this case despite the fact that his appointment was "temporary" and expired on January 14, 2019 over a year ago, Judge Rochester's untimely delay of approximately five months in ruling on dispositive motions in this case brought only to accuse Judge Moore of defamation for merely denying false allegations against him, which is not even a valid cause of action, Judge Rochester's open friendship, support, and financial contributions for Doug Jones in his 2017 Senate campaign against Judge Moore, according to his own personal Facebook account, Open and virulent criticism of Judge Moore by Linda Rochester, wife of Judge John Rochester during the 2017 Senate campaign on her own personal Facebook page, Judge Rochester's criticism and mocking of Christianity on his Facebook page with full knowledge of Judge Moore's strong belief in God, Judge Rochester's political animus against the Republican Party and President Donald Trump who supported Judge Moore in the 2017 general election, Judge Rochester's obvious political bias in his quick response to set a trial date in this case, within two weeks of the upcoming Republican primary which will determine the opponent in the general election against Doug Jones."
Moore claims, "As stated in Attorney Isaak's motion, any individual would have a solid basis for questioning Judge John Rochester's impartiality, political motivation, and bias in presiding over this case."
Moore is claiming that Judge John Rochester's friendship, support, and financial contribution to Doug Jones in combination with his wife's open criticism of Judge Moore during the 2017 special election for US Senate in which Judge Moore was a candidate, mandates immediate recusal of Judge John Rochester in this frivolous action.
Moore has also objected in the past to this case being in Montgomery County court, when Corfman's allegations of improper sexual conduct between her and Moore in 1976 allegedly occurred in Etowah County.
Corfman claims that Moore and her engaged in inappropriate touching through their underwear in 1976 when Corfman was just 15 years old. Under Alabama law, then as now, the age of consent for sexual activity is 16, not 15. Corfman's allegation, along with allegations by women dating from decades ago were released in an article by the Washington Post after Moore had won the Republican nomination for U.S. Senate in 2017. The shocking allegations were trumpeted by the national press as well as by Democrats. Moore narrowly lost the December 2017 special election to Clinton era U.S. Attorney Doug Jones (D), the only time a Democrat has won any statewide election in Alabama since 2008.
Moore has steadfastly denied the allegations. Corfman sued Moore in Montgomery Court after the election for defamation of character. Moore has since sued Corfman, the other accusers, and the architects of the Reed Hoffman financed, illicit Russian style tactics, which Moore claims were largely responsible with depressing Republican turnout and increasing the efforts by GOP moderates to defeat Moore by writing in the name of some candidate other than Moore.
While many Republicans accepted the accusations against Moore as "credible" they rejected similar accusations against Supreme Court Brett Kavanaugh.
Moore was twice elected Chief Justice of the Alabama Supreme Court and is a current candidate for the Republican nomination for the U.S. Senate seat, currently held by Jones.
The Republican primary is on March 3.
Lilly Ledbetter speaks about her friendship with Ginsburg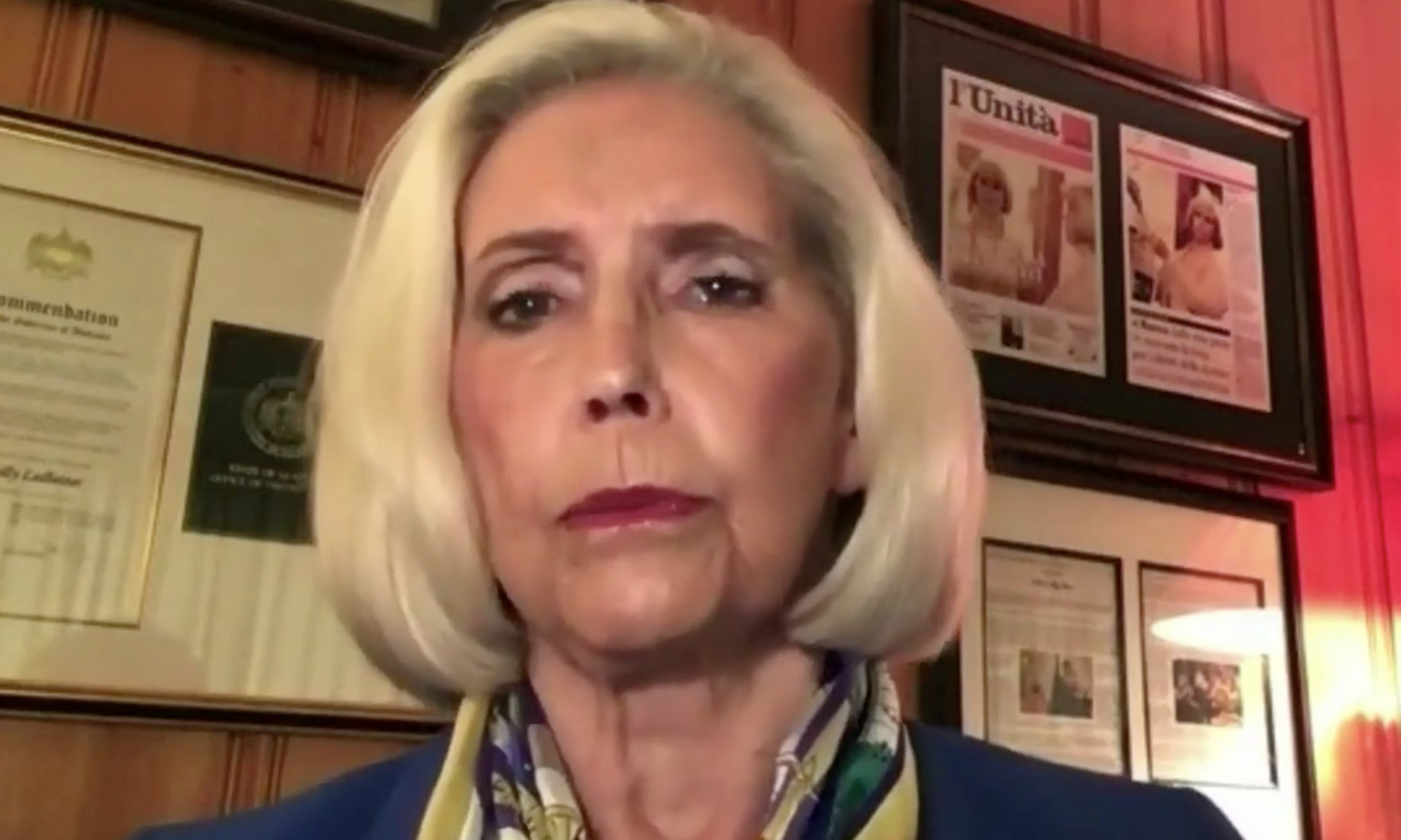 When anti-pay-discrimination icon and activist Lilly Ledbetter started receiving mail from late Supreme Court Justice Ruth Bader Ginsburg, Ledbetter's attorney told her to save the envelopes. That's how unusual it is to get personal mail from a member of the nation's highest court.
Ledbetter, 82, of Jacksonville, Alabama, shared her memories of her contact with Ginsburg over the last decade during a Facebook live event hosted by Sen. Doug Jones on Monday.
Ginsburg famously read her dissent from the bench, a rare occurrence, in the Ledbetter v. Goodyear Tire & Rubber Co. decision in 2007. The court ruled 5-4 to affirm a lower court's decision that Ledbetter was not owed damages for pay discrimination because her suit was not filed within 180 days of the setting of the policy that led to her paychecks being less than those of her male colleagues. 
Ledbetter said that Ginsburg "gave me the dignity" of publicly affirming the righteousness of Ledbetter's case, demonstrating an attention to the details of the suit.
Ginsburg challenged Congress to take action to prevent similar plaintiffs from being denied compensation due to a statute of limitations that can run out before an employee discovers they are being discriminated against. 
The Lilly Ledbetter Fair Pay Act of 2009 was passed by Congress with broad bipartisan support and signed into law by President Barack Obama. It resets the statute of limitation's clock with each paycheck that is reduced by a discriminatory policy.
Ledbetter said that her heart was heavy when she learned of Ginsburg's death on Friday. The women kept in touch after they met in 2010. That was shortly after the death of Ginsburg's husband, tax attorney Marty Ginsburg. She spoke about her pain to Ledbetter, whose husband Charles had died two years before.
"So we both shared that, and we shared a tear," said Ledbetter.
Ginsburg invited her to her Supreme Court chambers to see a framed copy of the act, next to which hung a pen that Obama used to sign it.
Ginsburg later sent Ledbetter a signed copy of a cookbook honoring her husband that was published by the Supreme Court Historical Society. Included with it was a personal note, as was the case with other pieces of correspondence from the justice that Ledbetter received at her home in Alabama. They were often brochures and other written materials that Ginsburg received that featured photos of both women.
Ledbetter expressed her support for Jones in his race against GOP challenger Tommy Tuberville. The filling of Ginsburg's seat is a major factor in that, she said.
"I do have to talk from my heart, because I am scared to death for the few years that I have yet to live because this country is not headed in the right direction," she said.
She noted that Ginsburg was 60 when she was appointed to the court. Ledbetter said that she opposes any nominee who is younger than 55 because they would not have the experience and breadth of legal knowledge required to properly serve on the Supreme Court.
She said that issues like hers have long-term consequences that are made even more evident by the financial strains resulting from the pandemic, as she would have more retirement savings had she been paid what her male colleagues were.
Jones called Ledbetter a friend and hero of his.
"I've been saying to folks lately, if those folks at Goodyear had only done the right thing by Lilly Ledbetter and the women that worked there, maybe they'd still be operating in Gadsden these days," he said.