Opinion | Alabama's economic boom should be heard and felt across the state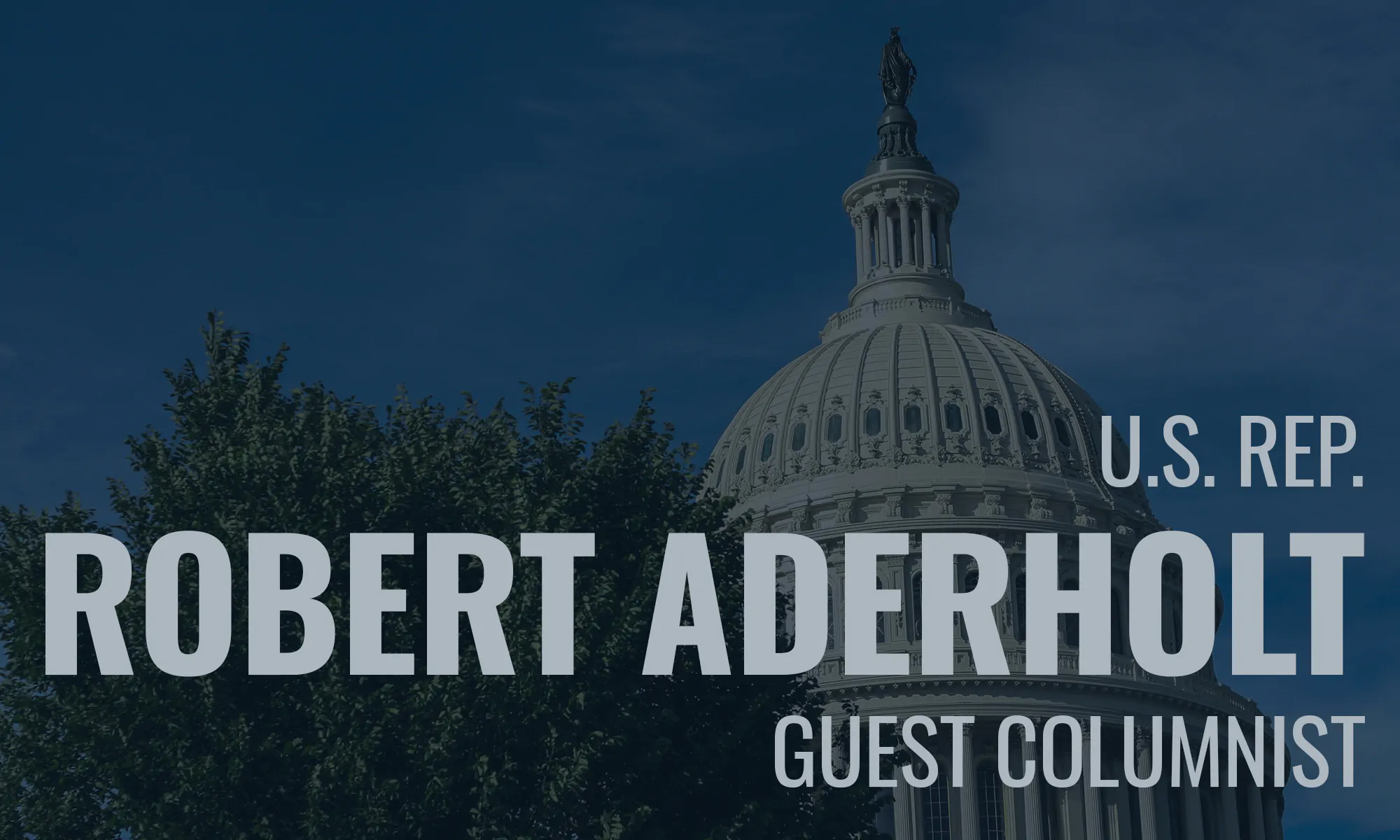 When I was growing up in Haleyville, I can remember people in July and August saying, "it's hotter'n blue blazes outside."  Well, you could certainly describe America and Alabama's current economic boom as being "hotter'n blue blazes."  Alabama's economy is scorching hot, with the lowest unemployment numbers in our state's history.  One county economic development director told me that "if you want a job, you can find one right now."
​I don't doubt that's true, but unfortunately it also depends on what part of the state you live in.   If you are willing and able to drive a couple of hours to and from work, then you certainly have many more options.  Our Defense and Space industries are experiencing tremendous growth. Agriculture is booming. Alabama is the nation's second largest producer of poultry – and that's a good thing.
But we can do even better. A lot of people can't commute long distances every day to reach good jobs, so we've got bring the jobs to them. I believe we can bring high paying, quality jobs to every corner of the 4th District and Alabama and rural America as a whole.  We need to rebuild our essential manufacturing base – and that's something that President Trump has focused on.
And to build upon that, we must prioritize building up our infrastructure. We must expand high speed internet to every square mile of the 4th District and North Alabama.  We must protect rural hospitals and clinics to make sure people everywhere have access to high quality healthcare. And we must ensure we have a highly trained work force with the skills employers are looking for.
During a recent visit to a locally owned business in Muscle Shoals, Alabama, I was told they have jobs available, but they can't find candidates who can pass a drug test.  This is why I worked in Congress to allocate more than a billion dollars to fight the opioid epidemic.  A highly skilled workforce is essential, but we also need a workforce that isn't dependent on illegal substances to get though the day.  Lack of employment and dependency on drugs is an evil and all-consuming cycle.  We can break that cycle.
We also need to make sure our trade policies are based on common sense.  We want to increase trade by eliminating unfair foreign trade policies.  President Trump did that in the U.S.- Mexico- Canadian (USMCA) trade deal, which opens more markets for American products and helps make America more competitive.  That makes a big difference for our farmers, manufacturers, businesses and for consumers.  We'll have more opportunities for common-sense trade deals in the coming years.
​It's also time for us to stop associating social status and class on whether someone has a four-year college degree.  Trust me, I know many people who have bachelors and master's degrees that aren't worth the paper they're written on.  And at the same time, I've heard of people who have two-year welding degrees from colleges like Wallace State who are making money we normally associate with a doctor.
Two-year associate degrees and high school vocational classes are just as valuable to our economic wellbeing than an economics degree from Harvard.  If someone aspires to achieve a four-year degree, that's great, but they should never be celebrated more than the person who decides to open his own plumbing business.  This is why I'm so supportive of our state's two-year college system and our vocational schools.
​Alabama has so much economic potential.  I hope you will join me in making sure we see this economic expansion continues in places like Huntsville, but also expands into places like Lamar, DeKalb and Fayette counties.  There's no reason we shouldn't all be able to take part in how hot the Alabama economy is right now.   As we also used to say in Haleyville, it's 100 degrees in the shade!
Print this piece
Opinion | Jobs to move America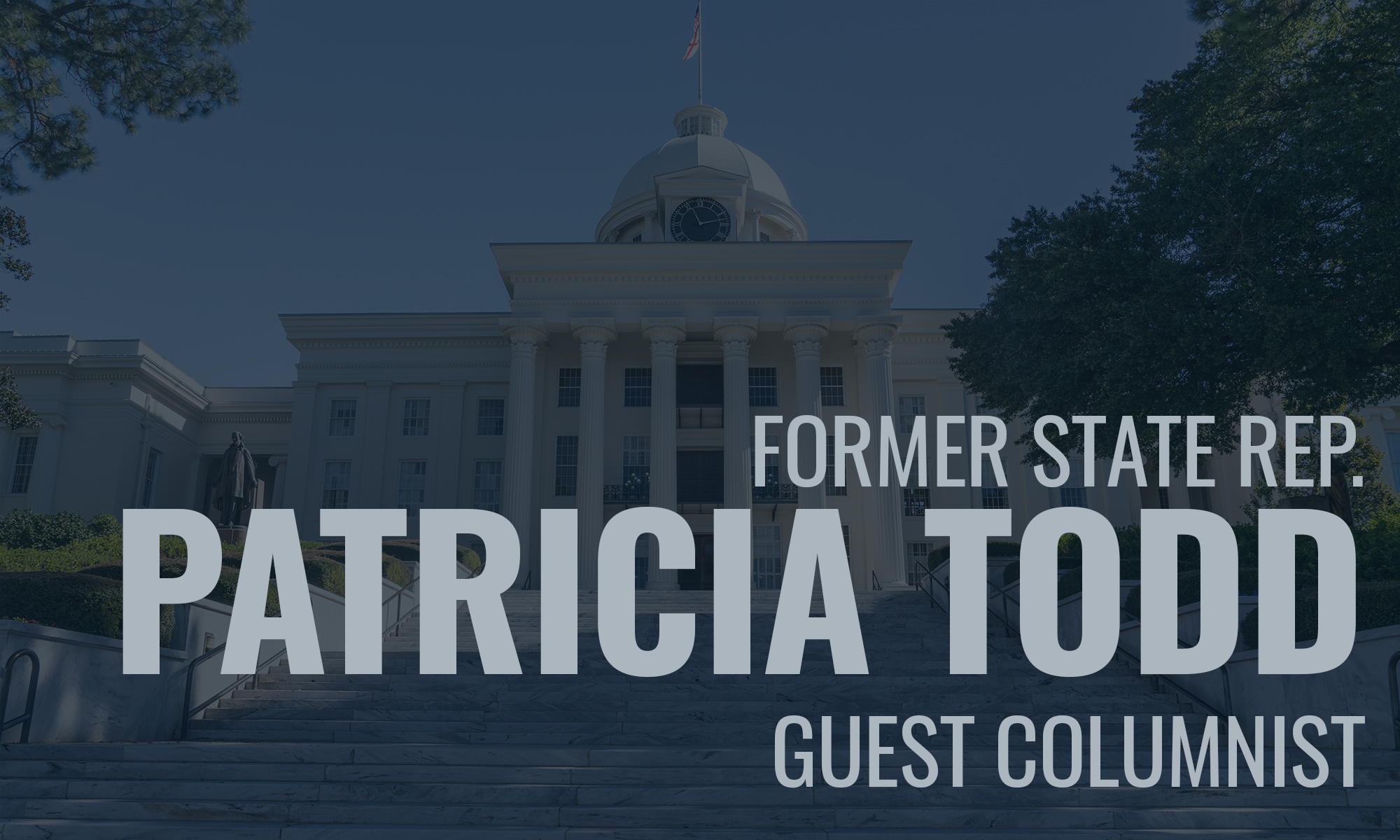 Before COVID-19 swept the country, public officials celebrated Alabama's 2.7 percent unemployment rate: it was a record low for our state, and lower than the national average. But statistics never tell the full story. Were the jobs Alabamians working good ones? With paid sick, family, and medical leave to protect workers from COVID-19? Were people working more than one job to make ends meet?
As we reckon with a pandemic and pending economic recession of a magnitude difficult to comprehend, Alabama needs to start looking beyond unemployment rates to ask some soul-searching questions. As industry after industry demands huge public bailouts, the South's history of offering big corporate giveaways represents a glaring example of why public subsidies should only be on the table if public officials put people and workers first.
Corporate subsidies, in the form of economic tax incentives, have become a popular tool that cities and states use to lure companies to a specific location. The fight over where Amazon would set up its second headquarters — cities raced to provide the most attractive incentive packages, offering billions of our public dollars to sweeten the deal — put a spotlight on the problems with these subsidies. Even after national outrage over the bidding war for Amazon, economic development specialists and elected officials continued to tell us that these subsidies were critical to creating jobs and growing the economy. Cities and states like Alabama still compete aggressively to bring corporations to our backyards, using our public dollars as bait. Promises of subsidies include abatement of income and property taxes, infrastructure development, workforce training, and sometimes cash. But the problem that COVID-19 has brought into sharp relief is that promises made are not always promises delivered. What's worse, many of these promises weren't good enough to begin with.
In Alabama, we celebrate the ribbon cutting of a new manufacturer breaking ground on a new plant and announcing new jobs that will be created. Yet, rarely are we told how much the state or municipality paid to the corporation to bring those jobs to the area or given details about the return on investment. Now that COVID-19 is shutting down production at manufacturing plants across our state, leaving many workers high and dry, it's time to ask how our public dollars can be most effectively invested in private companies to ensure the outcomes we need.
Corporate subsidies have cost Alabama over $3.5 billion dollars over the past decade. The public has no information on how money was spent — or what we got for it. These subsidies do not require corporations to commit to providing a living wage; any paid sick, family, or medical leave; or hiring goals for marginalized communities. Most taxpayers don't even know where to look for the information. This story holds true across the South.
Alabamians, like many of our Southern neighbors, cannot afford any loss of revenue. According to Alabama Possible, our state's poverty rate is 18.9 percent, making us the 6th poorest state in the country. Our education system, mental health services, and public infrastructure are in dire need of funding. The National Center for Education Statistics ranks Alabama last in math, reading, and science. We also rank at the bottom in teacher pay, infrastructure, and access to health care. As a result, we lack the services and infrastructure needed to support working families through a crisis like COVID-19.
Why? For decades, our state has siphoned money from these critical public services and social infrastructure to provide corporations with handsome tax incentives in exchange for little more than a handshake deal. Our state is lining the pockets of corporate CEOs, not workers and communities.
COVID-19 makes it clear that Southerners deserve a better deal.
Which is why Jobs to Move America is building a research-action program, headquartered in Birmingham, to win sunshine and accountability policies in the South. We believe that together, we can turn the tide on endless and unaccountable corporate giveaways. We can demand limits on incentives and institute requirements that companies receiving our precious public dollars provide a living wage, benefits, a safe work environment free of racism and gender discrimination, and hiring preferences for marginalized and underrepresented communities. We can also demand a public accountability report about every company that receives subsidies so that Southerners can scrutinize whether their public dollars are actually doing public good.
To get there, we need to understand and document all the public dollars that our state has given away. We'll write reports about that spending, we'll dig into the consequences of corporate giveaways on our communities and workers. We'll work in coalition with community-based organizations and social justice groups, like Alabama Arise, to educate public officials and community leaders about the impact of these subsidies. And eventually, we'll win legislation that ensures our public dollars create the kind of return on investment that we believe in: good jobs and healthy communities.
Do Mercedes, Amazon and Walmart really need generous tax subsidies to operate business as usual? The clear answer is no. It is time to get our priorities in order and take care of our own people — instead of corporate shareholders.

Patricia Todd is the Southern Director at Jobs to Move America. Patricia has socially and professionally advocated for public policies relevant to social justice, education, HIV/AIDS, and a wide range of issues affect the entire Birmingham community for over twenty years. Patricia was elected to the Alabama Legislature as the State Representative for House District 54 in November of 2006 as the first openly gay elected official in Alabama's history. She retired from the legislature in 2018.
Print this piece