Atlanta Mayor to campaign for Biden in Alabama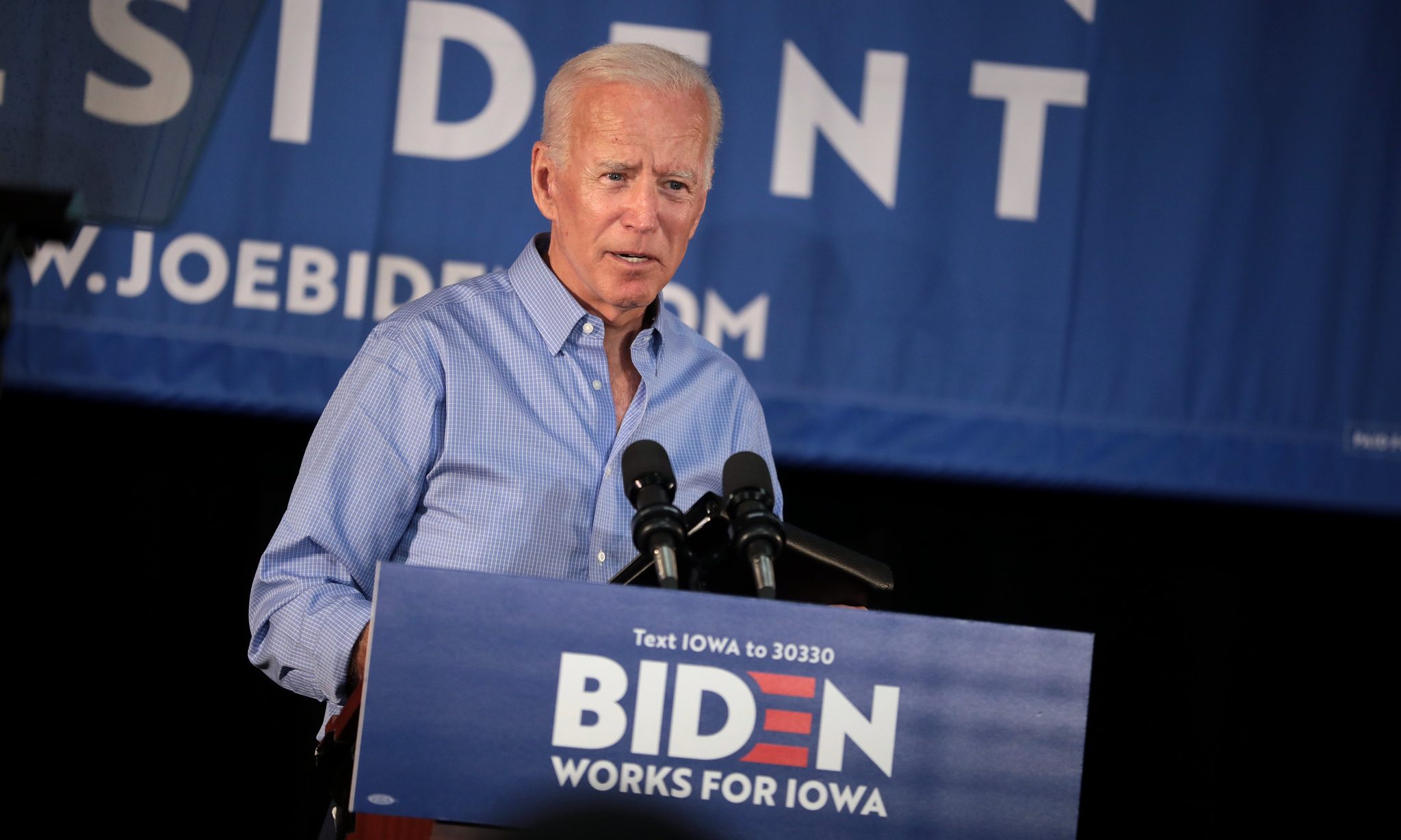 Thursday, the presidential campaign of former Vice President Joe Biden (D) announced that Atlanta Mayor Keisha Lance Bottoms will travel to Tennessee and Alabama to campaign on behalf of Joe Biden.
On Friday, Mayor Bottoms will travel to Tennessee, where she will host a Women for Biden event with State Senator Brenda Gilmore, moderate a health care roundtable, and host a meet and greet with State Representative Harold Love in Nashville. She was supposed to have hosted a GOTV kickoff event with Mayor Lee Harris and State Senator Raumesh Akbari in Memphis, Tennessee; but that event has been reportedly cancelled.
On Saturday, Mayor Bottoms will travel to Alabama, where she will host community events in Huntsville and Birmingham before speaking at the Alabama Conference of Black Mayors.
Biden has promised that his campaign will carry South Carolina, where he is leading in the polls. Biden hopes that he can win several southern states, including Alabama, on Super Tuesday to emerge as one of the leaders in the race for the Democratic nomination for President of the United States.
The Huntsville community Event with Keisha Lance Bottoms in Huntsville will be 9:30 a.m. at the Huntsville Country Club 2601 Oakwood Ave NW, Huntsville, AL 35810. Doors open at 9:00 a.m.
The Birmingham community Event with Keisha Lance Bottoms is somewhere in Birmingham at 12 noon; but the Biden campaign has not given us a location. We will update this story once the details are available.
UPDATED at 10:27 a.m. 2/28 The Biden event will be at Iron City Grill 2208 6th Ave S, Birmingham, AL.
Mayor Bottoms will address the Alabama Conference of Black Mayors in Selma at 3:00 p.m. pm Saturday. Doors open at 2:30 p.m. C.S.T. at Browns Chapel A.M.E., 410 Martin Luther King Street, Selma, AL, 36703.
Biden has been endorsed by both Congresswoman Terri A. Sewell (D-Selma) and U.S. Senator Doug Jones (D-Alabama).
Biden is the favorite to win both the South Carolina and Alabama Democratic Primaries. Biden however is trailing in most of the Super Tuesday states to frontrunner U.S. Senator Bernie Sanders (I-Vermont). Sanders carried 47 percent of the vote in the recent Nevada Caucus. Sanders won the New Hampshire primary and won the most votes in the Iowa Caucus; though South Bend Mayor Pete Buttigieg won the most number of Caucuses, and thus the most delegates in Iowa.
Biden was the early front runner in the polls; but has been hurt by Republican charges of nepotism benefitting his son, Hunter Biden, while he was Vice President from 2009 to 2017.
The Alabama Democratic Conference has endorsed former New York City Michael Bloomberg. Bloomberg was a late entry into the race, thus was not even on the ballot in Iowa, Nevada, or New Hampshire and won't be on the ballot in South Carolina either. Bloomberg has spent over $350 million of his own money to buy TV and media ads. Bloomberg is a billionaire with a fortune estimated to be worth over $66 billion.
Moderate Democrats like James Carville have expressed fears that the Democratic Party will suffer tremendous losses in November if Sanders, a self-declared Socialist, wins the nomination.
The Alabama Democratic presidential primary will be on Tuesday.
Sen. Doug Jones won't support SCOTUS nominee before Nov. 3 election
"Certainly, power grabs are not uncommon in our political system, but few are accompanied by such blatant hypocrisy as we are witnessing now," Jones said.
Sen. Doug Jones, D-Alabama, on Friday said he would not support any nominee to the U.S. Supreme Court before the outcome of the Nov. 3 election is determined. 
Speaking during a livestreamed briefing, Jones said that while Republicans appear to have enough votes to replace the late Justice Ruth Bader Ginsburg, he will not be a party to denying the people a voice in the process in the election of the next president "in just under 44 days." 
President Donald Trump said Saturday that he plans to nominate Amy Coney Barrett to replace Ginsburg, who on Friday became the first woman, and first Jewish person, to lie in state at the U.S. Capitol. 
Several Republicans who voiced opposition to President Barack Obama's nomination of Judge Merrick Garland to the Supreme Court more than 10 months before the 2016 election have reversed course, and now say they support Trump nominating a selection with election day just a little more than a month away. 
"Certainly, power grabs are not uncommon in our political system, but few are accompanied by such blatant hypocrisy as we are witnessing now," Jones said. "In fact, I believe that the level and intensity of hypocrisy being displayed by Senator McConnell and the president, with regard to the rush to confirm Justice Ginsburg's successor, is unmatched in the history of our constitutional government." 
Jones said what McConnell and other Republicans should be focusing on instead is getting another round of much-needed COVID-19 aid to small businesses and people impacted by the pandemic. 
"Rather than pushing this confirmation to the top of the Senate calendar, the majority leader should turn his focus instead to protecting the lives and livelihoods of the American people. We should pass a new bipartisan COVID-19 stimulus package to give Americans and businesses the relief that they desperately need, and that economists say if required to shore up the economy now," Jones said. 
Jones expressed concern as well for what medical experts are warning could be a new spike in COVID-19 nationwide. 
"There could be an even greater urgency, if our health care professionals' warnings come to pass," Jones said. "And that is as temperature drops and people go indoors that this virus spikes, and we see another surge." 
Asked why his opponent, Tommy Tuberville, won't debate Jones, he said, "It's pretty simple. He doesn't know what he's talking about."  
"He has no clue. He is Coach Clueless," Jones said. 
Jones noted that when asked recently on his thoughts on extending the John R. Lewis Voting Rights Act of 2020, Tuberville stumbled through an answer that indicated he wasn't sure what the Voting Rights Act was.
"He had no earthly idea," Jones said. 
Jones said Tuberville isn't going to debate him because Tuberville doesn't want to talk about issues.
"He doesn't want to talk about a plan. His plan is simply this: Whatever Donald Trump says, I'm good," Jones said, "and if Donald Trump says or does something that is not good, it's crickets coming from Coach Tuberville." 
Jones noted that after multiple news outlets, including Fox News, confirmed reporting that Trump had said disparaging things about veterans who died in combat, Tuberville has not spoken out against Trump's comments. 
Jennifer Griffin, senior national security correspondent for Fox News, reported that she has spoken to senior U.S. officials who backed up reporting by The Atlantic, and said Trump said of the Vietnam War "anyone who went was a sucker." 
"He has not said a thing about what was confirmed by Fox News about the president's comment," Jones said of Tuberville. "That's just disgraceful."