House passes bill allowing veterans, active-duty military to get free pistol permits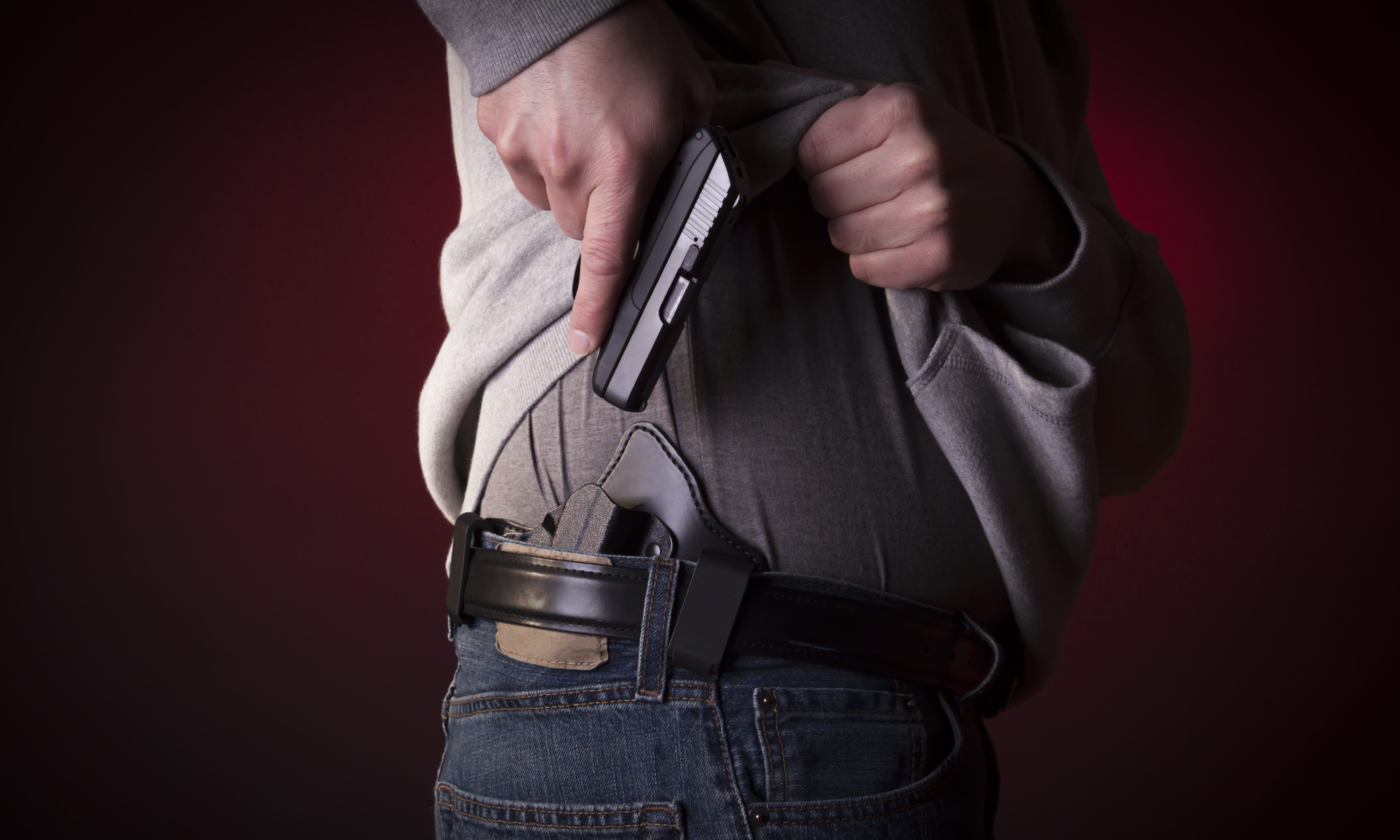 The Alabama House of Representatives passed legislation Tuesday that would allow active-duty military and veterans who received an honorable discharge to pay nothing when they apply for a concealed carry permit
House Bill 208 is sponsored by State Representative David Standridge, R-Hayden.
Under existing Alabama law, it is a misdemeanor to carry a handgun concealed without a permit from your local sheriff's pistol permits. Alabama law considers a firearm as being "concealed" if it is in a motor vehicle, covered by clothing, or in a purse or luggage. Alabama does not require a permit to open carry a handgun. Alabamians may carry long guns, including in their vehicle, without a permit. A handgun, however, must be unloaded and placed in a locked box away from reach in order for an Alabamian to have the gun in their vehicle unless that person has a concealed carry permit.
Standridge said that HB208 would exempt active-duty military and honorably discharged veterans from having to pay fees to get their pistol permits.
State Representative Tim Wadsworth, R-Arley, said, "Thank you for doing something to reduce fees."
Standridge added an amendment so that if an active-duty soldier loses their active duty status or are dishonorably discharged they would lose their pistol permit.
Rep. Pebblin Warren, D-Tuskegee, said, "Some poor county sheriffs could not survive without the pistol permits."
Rep. Thomas Jackson, R-Thomasville, said, "I got a problem with giving away free pistol permits even to veterans."
Standridge replied, "This applies to less than ten percent of the adults in Alabama. That is the highest rate in the country."
Rep. John Rogers, D-Birmingham, asked, "What about those guys with PTSD?"
"They still have to go through background checks," Standridge said. "They would still have to go through the same process as anybody else they just haven't don't have to pay a fee."
Rogers said, "A lot of these mass killers are military. Their wives hide their guns from them at night because they wake up after being in combat and they think they are still fighting."
House Bill 208 has passed 95 to 0. The bill now goes to the Alabama Senate for their consideration.
HB208 was part of a broader package of military appreciation bills that the House passed on Tuesday. The legislature is making an effort to make the state of Alabama more military friendly in order to help the state retain and attract military installations and military. The state's military bases have an enormous contribution to the Alabama economy.
Alabama Legislative Black Caucus holds meetings on racism in wake of George Floyd death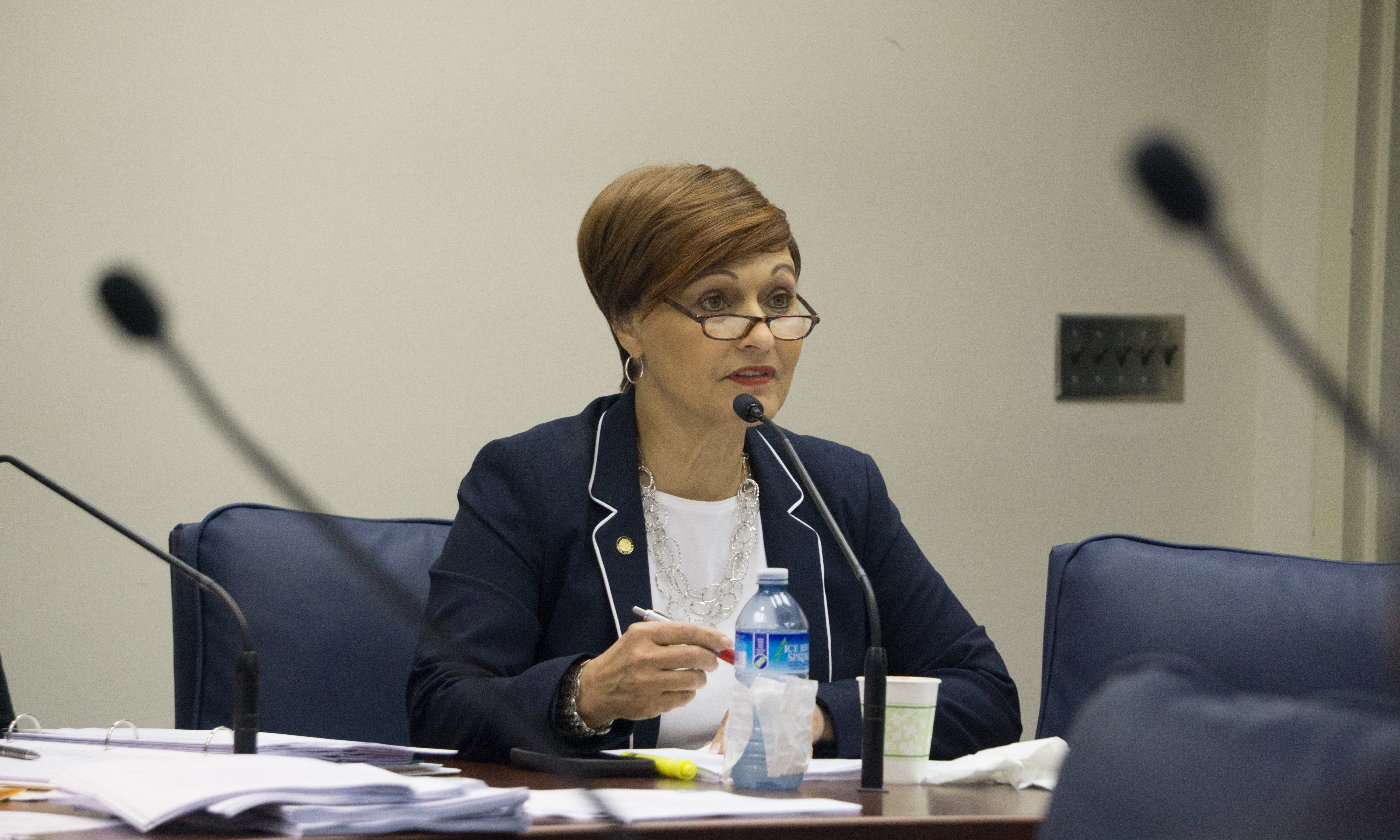 Members of the Alabama Legislative Black Caucus in recent months have been meeting with Gov. Kay Ivey, state law enforcement officials and others to voice their concern over systemic racism in Alabama, the group said in a statement Friday. 
Alabama Legislative Black Caucus members in June met with Ivey, and in follow-up meetings with other state officials and leaders of higher education, members discussed what they believe needs changing to battle racism in Alabama, according to the press release. 
"We are very appreciative of Governor Ivey and all of the officials with whom we have met thus far," said State Sen. Vivian Figures, D-Mobile, chairwoman of the ALBC, in a statement. "Our dialogues have been very substantive and productive as the Caucus presented our concerns and recommendations. Our goal is to get to the root of and eradicate racism and anything that communicates hatred, bigotry or divisiveness within the State of Alabama. The tragic and senseless death of George Floyd caused us all to take a closer look at the systemic racism at work here in Alabama."
ALBC members met with officials from Alabama Law Enforcement Agency, the Alabama Sheriffs Association, the Alabama Association of Police Chiefs and Katie Britt, president and CEO of the Business Council of Alabama along with BCA's Executive Leadership Committee.
Members also met with The University of Alabama System Chancellor Finis St. John, and Jay Gogue, president of Auburn University. 
In the statement, ALBC members applauded the University of Alabama's Board of Trustees for voting unanimously to rename Nott Hall — named for Josiah Nott, a doctor who believed in white superiority — Honors Hall. 
"The University of Alabama had already started this endeavor before our meeting with them this past Tuesday," said State Rep. A.J. McCampbell, D-Gallion, vice chairman of ALBC, in a statement. "That was a great first step and strong leadership was shown. We are looking forward to the other institutions of higher learning in Alabama to do the same as well. The Caucus also hopes that all members of the Alabama Legislature have been inspired to adopt and make meaningful changes in legislation that governs our state."
Figures said the group of elected senators and representatives are holding these talks, with plans for others, "so that people will stop focusing on Alabama's sordid past, and instead see a beautiful Alabama present, and the makings of a bright future for all Alabamians." 
"During each of these meetings, our members have had the opportunity to voice what we feel the necessary changes should be. I just hope this openness to positive change continues throughout the upcoming 2021 Alabama Legislative Session," said State Senate Minority Leader Bobby Singleton, D-Greensboro, in a statement.