Opinion | Here's what you need to know about Alabama's so-called "inactive" voter list
Are you a registered Alabama voter preparing to vote on Tuesday? If so, don't be alarmed if you arrive at your polling place and a poll worker tells you are on the "inactive list" or are an "inactive voter."
In the 2017 Special Election, even Congressman and then Senate primary candidate Mo Brooks found himself listed as inactive when he arrived to vote in his own election. While being listed as inactive isn't a major problem, it is important you understand what this designation means and that you know your rights.
If you are listed as "inactive," you are still entitled to vote a regular ballot on Tuesday so long as you are at the correct polling place and fill out a short reidentification form. Alabama Code § 17-4-9 explains that an inactive voter "shall be permitted to vote provided the voter completes a voter reidentification form."
Provisional ballots are intended for other circumstances—not for voters listed as "inactive." If your name does not appear on the poll book at all, you don't have the required identification, you requested an absentee ballot that didn't arrive, your vote is challenged, or you are voting during extended hours, you must be offered a provisional ballot. You may then have to take further action to make sure your ballot is actually counted.
What the State calls "the inactive list" is not actually a list of inactive voters, but more of an "update" list. You probably ended up on this list not for a lack of participation but because you were flagged as potentially having moved due to returned mail. But there is generally no consequence for being on the inactive list other than having to fill out a voter reidentification form before voting a regular ballot at the polls. Voting a regular ballot is key, because your vote will be counted without any follow up on your part.
Additionally, being listed as "inactive" does not necessarily mean you aren't a regular voter, that you haven't voted recently, or that you are set to be "purged" from the Alabama voter rolls. Purges are events that happen in Alabama every four years. The last one was in 2017 and Alabama won't have its next one until 2021. If you are listed as inactive, you may or may not be in the group of people who are on a potential purge list due to having a mailer from the Secretary of State's office returned to your Board of Registrars as undeliverable and not responding to a confirmation/update card within 90 days. Most importantly, even if you are on a potential purge list for 2021, voting a regular ballot on Tuesday will remove you from that list. Filling out the reidentification form at the polls will change your status back to "active."
Although confusion abounds over the inactive designation, there's nothing to fear about the designation, other than maybe the confusion it generates. To help prepare yourself, you can do the following:
Check out your voter registration status at here. 
If you have been designated "inactive," go to your polling location, fill out a voter reidentification form, and vote a regular ballot.
The persistent problem of confusion should not be taken lightly. Reports from 2017 indicate that some Alabamians listed as inactive ended up casting provisional ballots because some poll workers misunderstood the meaning of the inactive designation.
That's why it's critical that you know your rights as an Alabama voter, including if you have been designated as "inactive."
If you have trouble voting a regular ballot on Election Day, call the Secretary of State's office at 1-800-274-8683. You can also call the non-governmental election protection hotline at 1-866-OUR-VOTE.
The author thanks attorneys at Demos and the ACLU Voting Rights Project for research helping to clarify proper practices with respect to Alabama's "inactive" voter list.
Coalition of attorneys general file opposition to Alabama attempt to ban curbside voting
The AGs argue that Alabama's suggestion to the courts that curbside voting invites fraud is "unfounded."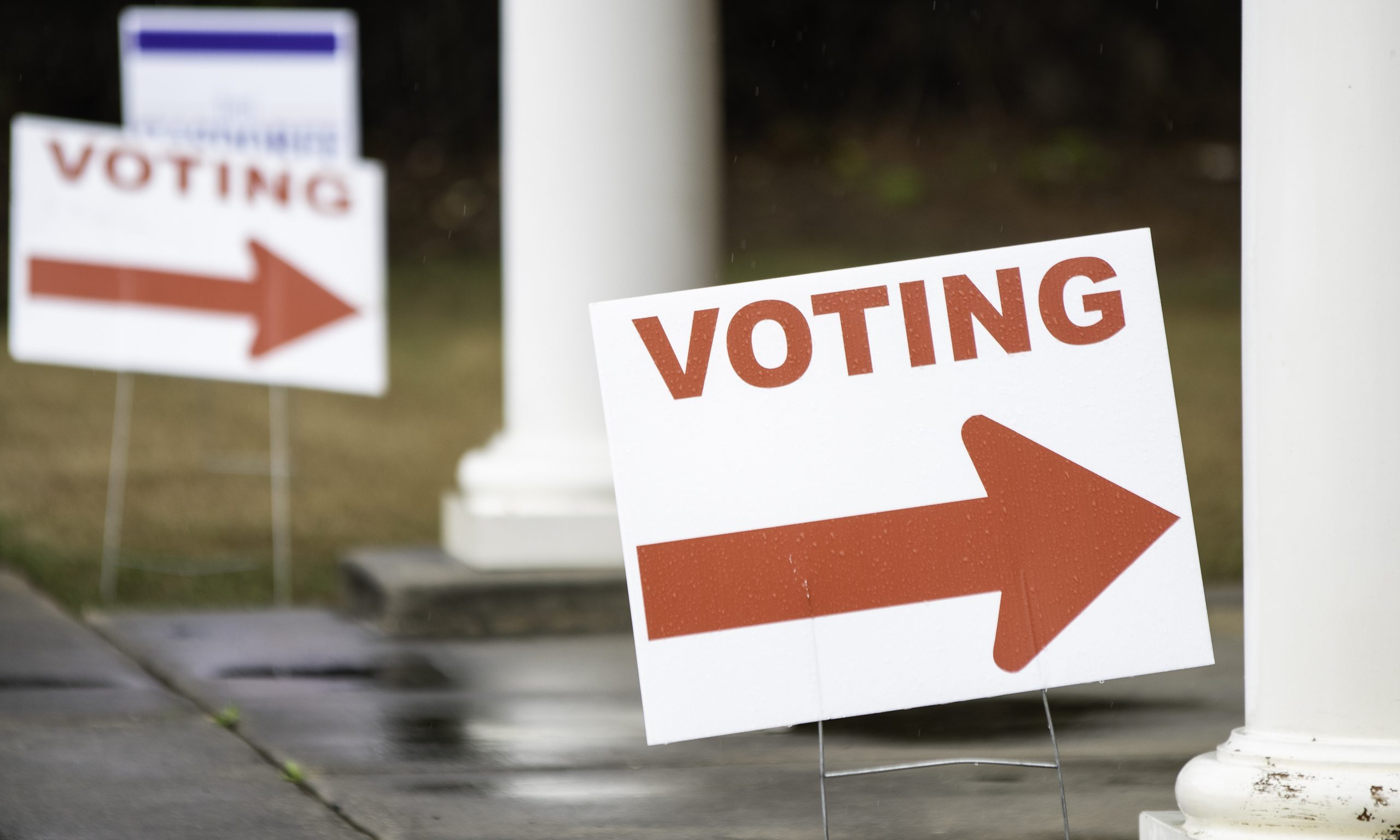 A coalition of 17 state attorneys general have filed an opposition to Alabama's attempt to get the U.S. Supreme Court to ban curbside voting. 
In a friend-of-the-court brief, led by District of Columbia Attorney General Karl Racine, the attorneys general argue to that curbside voting is safer for those at greatest risk from COVID-19, and that a ban on the practice would disproportionately impact the elderly, the disabled and Black Alabamians.
They also argue that Alabama's suggestion to the courts that curbside voting invites fraud is "unfounded." 
"The Presidential Advisory Commission on Election Integrity, established by President Trump following the 2016 election, 'uncovered no evidence to support claims of widespread voter fraud,'" the brief states, adding that there is no evidence that curbside voting in the many states that allow it invites fraud. 
"The practice is longstanding and widespread—as noted, more than half of states have historically offered curbside voting in some form," the brief continues. 
Alabama Attorney General Steve Marshall on Oct. 13 said the state will appeal to the U.S. Supreme Court a federal appeals court ruling allowing curbside voting in the Nov. 3 election. 
A panel of federal appeals court judges on Oct. 13 reversed parts of U.S. District Judge Abdul Kallon's Sept. 30 ordered ruling regarding absentee voting in the upcoming Nov. 3 elections, but the judges let the previous ruling allowing curbside voting to stand. 
The lawsuit, filed by the NAACP Legal Defense and Educational Fund, Southern Poverty Law Center, American Civil Liberties Union, ACLU of Alabama and Alabama Disabilities Advocacy Program, was brought on behalf of several Alabamians with underlying medical conditions. 
"Curbside voting is a longstanding, secure voting option that local jurisdictions have made available to protect the health of vulnerable voters, including elderly, disabled, and voters with underlying health issues," Racine said in a statement. "Curbside voting minimizes the risk to persons who are particularly susceptible to COVID-19, and local jurisdictions should be able to offer this common-sense accommodation to voters. State Attorneys General will keep fighting to ensure that voters can safely make their voices heard at the ballot box this November."
The brief filed by the coalition of state attorneys general comes as the number of COVID-19 hospitalizations across Alabama has been ticking upward.
Racine is joined in the brief by attorneys general from California, Connecticut, Delaware, Hawaii, Illinois, Maryland, Michigan, Minnesota, Nevada, New Mexico, New York, Oregon, Rhode Island, Vermont, Virginia and Washington.