ALGOP chair is "confident" after Super Tuesday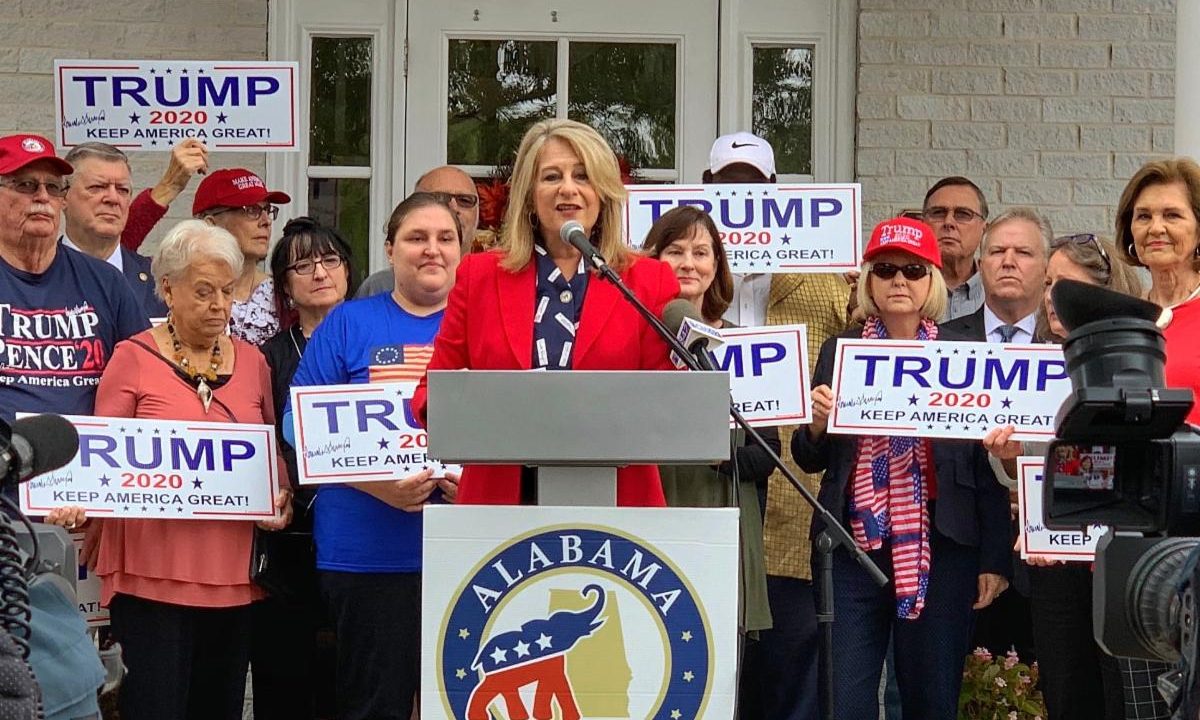 Tuesday, Alabama voters went to the polls to cast their ballots in the Super Tuesday Alabama Republican Primary. Alabama Republican Party Chairman Terry Lathan thanked the candidates for running and said that, "With President Trump leading our ticket, we feel confident we will win back the U.S. Senate seat."
"Today was an extra special day to be a Republican," Lathan said. "We had so many outstanding candidates running for office. We would like to offer our congratulations to those who have won their races outright and also to those who are headed to the March 31st Republican Run-Off Election. I encourage all of our voters to cast their ballots in our run-off as we finalize our slate for the 2020 General Election. The Alabama Republican Party thanks each of the candidates and their families for entering the arena of public service."
"With President Trump leading our ticket, we feel confident we will win back the U.S. Senate seat on November 3rd," Lathan added. "The majority of Alabamians will no longer be ignored by Doug Jones. With a GOP primary vote of approximately 62% to the Democrats 8%, we are exited and look forward to November."
Provisional votes withstanding, below is a breakdown of apparent Republican nominees – as well as candidates who are confirmed to be heading to the March 31st Republican Run-Off Election:
For President of the United States Donald J. Trump was the winner defeating Bill Weld 708,883 votes (96%) to 11,131 (2%).
In the United States Senate race there will be a run-Off between Jeff Sessions and Tommy Tuberville.
Tommy Tuberville had 235,461 votes (32%), Jeff Sessions 227,492 (31%), Bradley Byrne 195,450 (27%), Roy Moore 50,988 (7%). Ruth Page Nelson 7,221 (1%), Arnold Mooney 7,118 (1%), and Stanley Adair 6,660 (1%).
In the open First Congressional District (Run-Off) Jerry Carl will be in a runoff with Bill Hightower.
Jerry Carl 38,252 (39%), Bill Hightower 37,018 (37%), Chris Pringle 19,007 (19%), Wes Lambert 3,080 (3%), and John Castorani 1,464 (1%).
There will also be a runoff in the Second Congressional District. Jeff Coleman will be in the runoff and as of press time it appeared that Barry Moore will be his opponent though the margin of victory over Jessica Taylor is razor thin and still too close to call as of press time.
Jeff Coleman had 38,751 votes (38%), Barry Moore 20,792 (21%), Jessica Taylor 20,037 (20%), Troy King 14,498 (14%), Terri Hasdorff 4,893 (5%), Thomas Brown 1,352 (1%), and Bob Rogers 787 (1%).
In the Fifth Congressional District incumbent Congressman Mo Brooks (R-Huntsville) easily bested challenger Chris Lewis Mo Brooks (R-Huntsville) 83,740 (74.9%) to 28,113 (25.1).
For Alabama Supreme Court – Place 1 incumbent Greg Shaw defeated Cam Ward 344,296 (59%) 241,469 (41%).
For Alabama Court of Civil Appeals – Place 2 Matt Fridy defeated Phillip Bahakel 349,754 (66%) to 182,856 (34%).
For Alabama Court of Criminal Appeals – Place 1 incumbent Mary Windom defeated Melvin Hasting 387,120 (69%) to 171,085 (31%).
For Alabama Court of Criminal Appeals Judge – Place 2 there will be runoff between incumbent Beth Kellum and Will Smith,
Kellum had 236,873 votes (43%), Will Smith 201,361 (37%), and Jill Ganus 107,094 (20%),
For Public Service Commission President incumbent Twinkle Andress Cavanaugh won a landslide victory 467,265 (73%) to Robin Litaker 168,773 (27%).
The Provisional ballots will be counted and the election certified on March 10, 2020.
The Alabama Constitutional Amendment 1 taking away voters rights to select their own state school board was soundly defeated 847,519 (75%) to 278,022 (25%).
The runoff elections will be on March 31.
Print this piece
Carl, Hightower raising money for July GOP primary runoff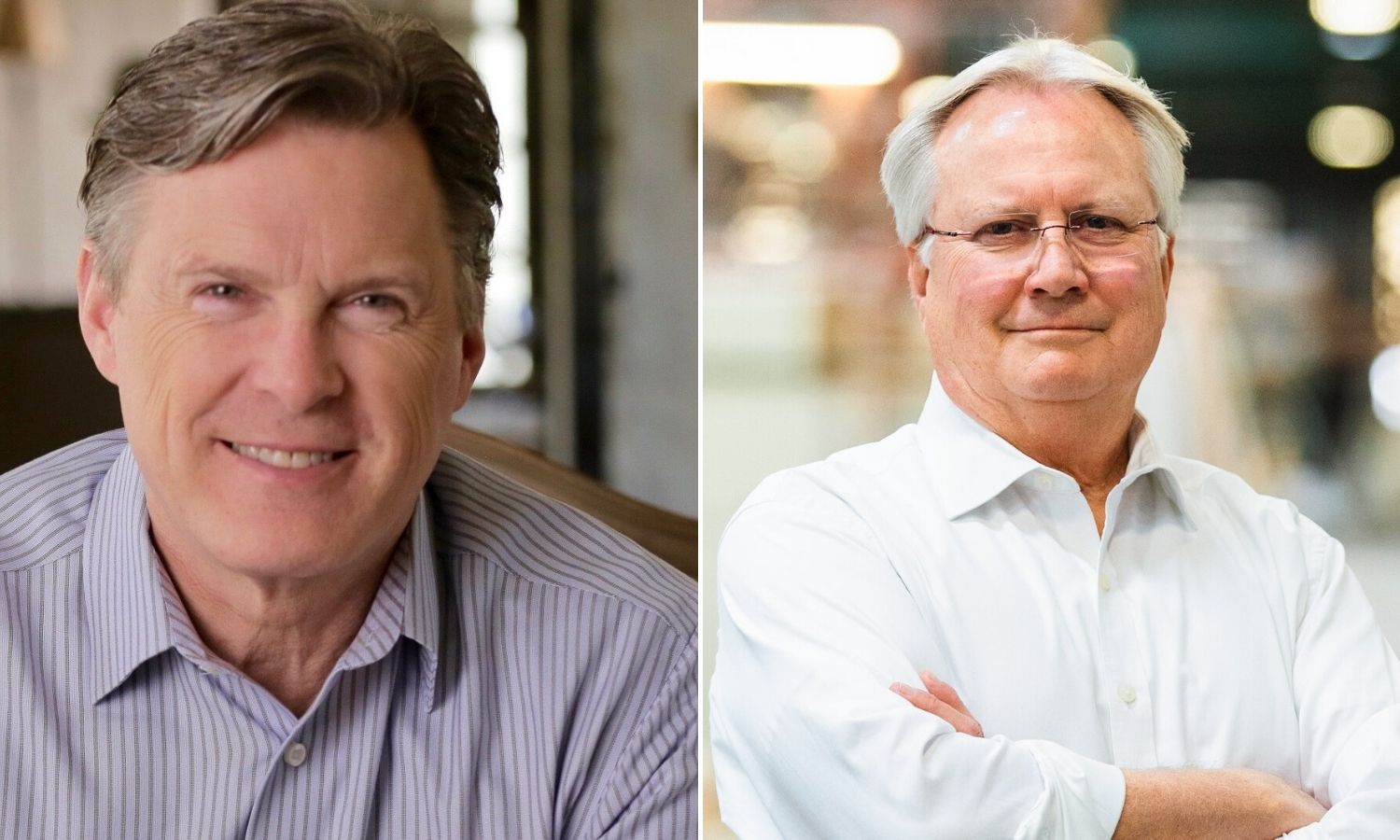 Mobile County Commissioner Jerry Carl and former State Senator Bill Hightower are running in the Republican Party primary runoff on July 14.
Both campaigns are preparing for the final push. Their Federal Elections Commission reports on their fundraising efforts are through the end of March.
Carl reported total receipts of $1,513,462.10. $709,525.10 of Carl's money comes contributions. $670,169.60 of that is contributions from individuals; while $37,700 are contributions from other committees. Carl has contributed $1,655.50 to his own campaign. Carl's congressional campaign also reports personally loaning his campaign $758,900.
Carl has already spent $1,307,240.85. $1,114,940.85 was for campaign operating expenses, $400 was for contribution refunds and $191,900 were loan repayments. Carl entered the month with $206,221.25 in cash on hand and debts of $567,000.
R.E. Myles of Grand Bay, AL donated $8400 to Carl's campaign. Myles is the President of the law firm McDowell, Knight, Roedder, & Sledge. There are two entries for Mr. Myles of Grand Bay. The second is for $5,600. Carl's other top contributors include: Rachel Burton is a Mobile housewife $5,800. Philip Burton of Mobile contributed $5,600. Burton works for the Burton Property Group. Clarence Burke Jr. of Foley works for Wolf Creek Industries $5,600. Nancy Myles of Grand Bay is retired, $5,600. Morgan Myles is a Mobile engineer with Core Industries, $5600. White-Spunner & Associates is a real estate firm, $5,400. Warren Nicholson of Mobile, who works for NFINA Technology, $5,400. Kathy Nichols of Mobile is retired, $5,400. Matt Metcalfe is a Mobile realtor, $5,400. Jerry Lathan is a contractor from Theodore, $5,400.
Former State Senator Bill Hightower reported total contributions of $1,071,355.21. $1,032,155.21 were individual contributions; while $39,200 were contributions from other committees. Hightower has no outstanding loans.
Hightower has already spent $858,340.60. $848,860.60 were operating expenses. $5,600 were refund contributions to individuals. $3,880 were other disbursements. The Hightower campaign had $213,023.40 in cash on hand.
Club for Growth PAC is supporting Hightower and they have donated $19.600 to his campaign. Major contributors include: Richard Uihlein of Lake Forest, Illinois is the CEO/owner of Uline, $11,200. Roy Drinkard of Cullman is the owner of Drinkard Construction, $2,800. Lamar Harrison of Wilmer, AL is the President of Gulf Construction and Hauling, $2,800.00. Rhonda Scott is an Opelika homemaker, $2,800.00. Allen Harris of Opelika is the owner of Bailey-Harris Construction Company $2,800. Donna Williams is a Mobile homemaker $2,800. George Montgomery is the president of his own company $2,800. Sherri Trick is a Tuscaloosa homemaker $2,800. Carrie Montgomery of Mobile is the treasurer at Gulf Fastener. $2,800. Kreis William of Birmingham is a vice president at JohsonKreis Construction $2,800.
The winner of the Republican primary runoff will face the winner of the Democratic Party primary runoff between James Averhart and Kiani Gardner
The First Congressional District is an open seat, because incumbent Bradley Byrne, R-Montrose, is not seeking re-election.
Print this piece