President Donald Trump won the Alabama Republican primary with 96.2 percent of the vote, with former Vice President Joe Biden taking the Democrat field with 63.2 percent, according to available results.
While Republican numbers dwarfed Democrats by more than 270,000 votes, there was a 13 percent surge in Democrats' participation.
Compared to the 2016 Presidential Primary Election, there was an increase of Democratic voters from 399,889 to 452,093. Republican vote totals decrease from 860,652 to 722,809, according to numbers supplied by the secretary of state's office.
"Despite the weather, almost 1.2 million Alabamians participated in our Super Tuesday election, and we are very proud to report that this number came extremely close to breaking our state's record for voter participation during a Presidential Preference Primary Election," said Secretary of State John Merrill. "This lower turnout [in the Republican primary] is due to, in my opinion, the little opposition President Trump received on the Republican Primary ballot."
Trump's opponent was Bill Weld, who garnered 1.5 percent of the vote. Weld was bested by those who checked uncommitted on the Republican ballot at 2.3 percent.
A 13 percent increase in Democrat turnout in the primary is seen as a positive outcome by U.S. Senator Doug Jones.
"Tuesday night it became clear that Alabamians are enthusiastic about showing their support for candidates like Vice President Biden and Democrats up and down the ticket who are focused on bringing people together and addressing the kitchen table issues that matter to all Alabamians," said Jones. "It's exciting to see how many Democrats in Alabama felt inspired to show up and make their voices heard on Tuesday, and I expect that number will only increase come November."
In a Wednesday morning email, Alabama Republican Party Chair Terry Lathan expressed her own enthusiasm as the vote totals showed Republican dominance,"With a GOP primary vote of approximately 61 percent to the Democrats 39 percent, we are excited and look forward to November."
That some 27,000 Republican primary voters selected Weld or Uncommitted is not an alarming wake-up call for Alabama Republicans. Still, Democrat turnout across the board on Super Tuesday  raise some concerns nationally. Democratic votes on Super Tuesday, exceeding 2016 levels in at least a dozen states and set a record in the once red state of Virginia.
Exit polls found that Democrats have a singular purpose, denying President Trump a second term in office.
As predicted by Merrill around 35 percent of eligible voters in Alabama cast their ballots on Super Tuesday, meaning 65 percent stayed home. 
There is no doubt that the president will carry Alabama, but it appears at least for now, Alabama Democrats are more mobilized than in 2016.
Former UA president Judy Bonner endorses Jeff Sessions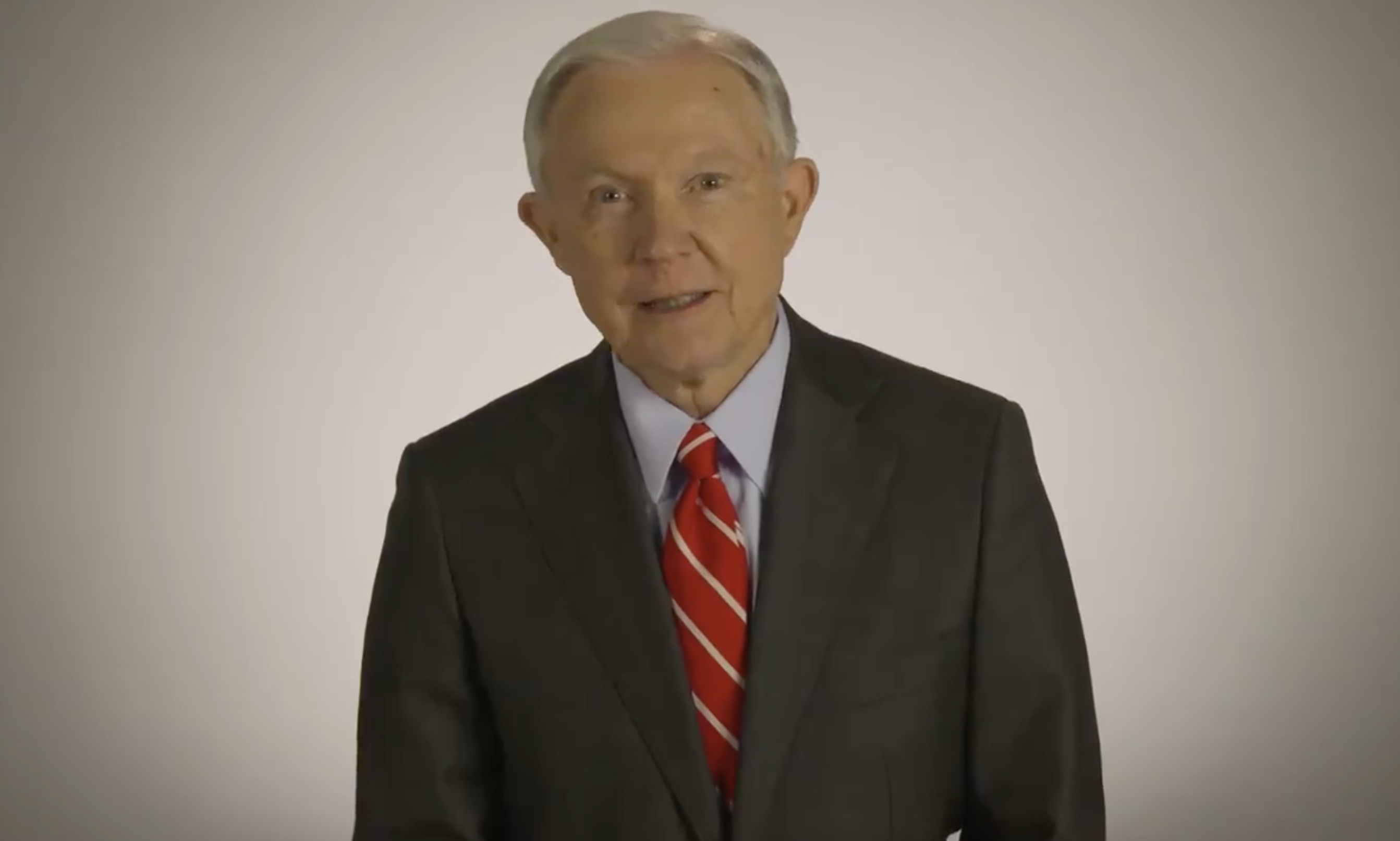 Former University of Alabama President Judy Bonner has penned a letter endorsing Jeff Sessions in the race for U.S. Senate.
"During his 20 years in the Senate, Jeff worked side-by-side with our senior senator, Richard Shelby, always fighting for Alabama values and looking after Alabamians. I'm sure Senator Shelby would agree that no finer person has ever served in the U.S. Senate than Jeff Sessions. Jeff is a man with the highest degree of integrity, character and honesty. Together, they made an impressive team for our state and can do so again," Bonner said. 
"When Hurricanes Ivan and Katrina hit Alabama in 2004 and 2005, Jeff and his wife, Mary, were literally passing water bottles out in Bayou La Batre and helping provide food and shelter to those affected throughout South Alabama. And when the Deepwater Horizon oil spill occurred in 2010, Senator Sessions, Senator Shelby and my brother, Jo, were keeping the pressure on Ken Feinberg and BP to make sure our state was compensated," Bonner said. 
"While in the Senate, Jeff visited every county – all 67 – at least once a year. Like Senator Shelby, he knows Alabama like the back of his hand. And when our people have needed their senator to help them cut through the bureaucracy at the VA, Social Security or one of the many other federal agencies, Senator Sessions and his team were always there for us. He knows how to represent Alabama in Washington – and serve all of us – because he has been a servant leader his entire life," Bonner wrote.
Bonner pointed to Sessions's ability to deliver results for Alabama immediately.
"Another important point to consider is there will come a day when Senator Shelby decides to retire. Do we want our next senior senator to have more than 20-years-experience and seniority or do we want someone who is still learning his way around the Capitol?" Bonner asked. 
Bonner concluded her letter with this note about Jeff Sessions:
"He is Alabama through and through. I hope you will consider giving him your support and trust as well. He has never let Alabama down and he never will."