Opinion | No! To Ivey and the gang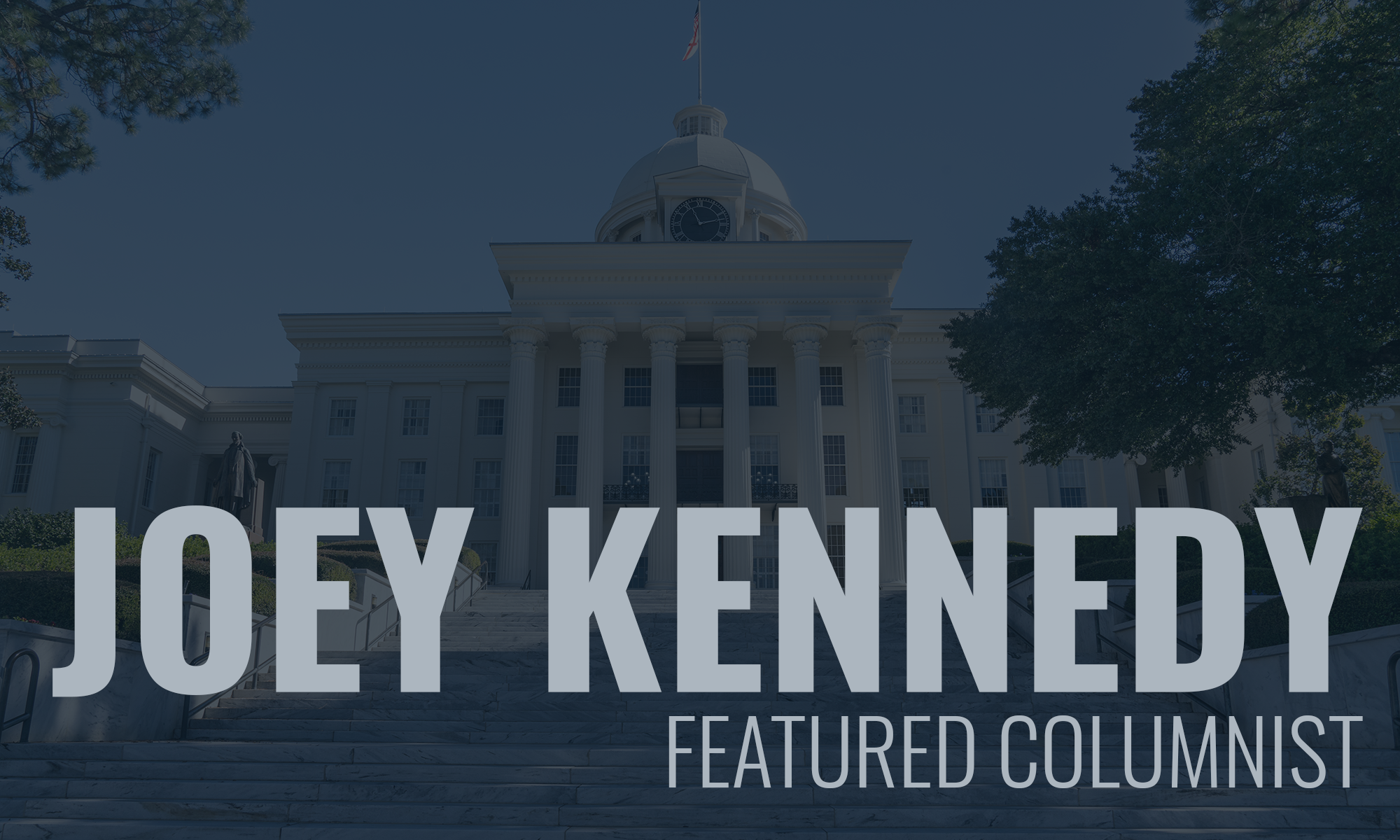 Alabama Gov. Kay Ivey lost in a landslide on Super Tuesday. So did Alabama Senate President Pro Tem Del Marsh. And most members of the Alabama House and Senate.
You say they weren't on Tuesday's ballot? Well, yes, they were. They were the big sponsors of Amendment One, the proposed constitutional amendment that would have taken away Alabama voters' right to elect the state school board.
The vote wasn't even close. Amendment One didn't just lose. It lost so badly that you have to wonder what Ivey, Marsh, and lawmakers were thinking. The amendment failed by more than 555,000 votes: 830,436 No (75.22 percent) to 273,592 (24.78 percent).
Allowing the governor to appoint the state school board was mainly a power grab. Ivey claimed she wanted the power to help improve education in Alabama.
Don't they always?
More likely, Ivey was angling for the chance to make a few more political appointments for some of her cronies.
I'm not defending the state school board. It has some serious issues. But I am defending Alabama voters' right to elect their school board members so that the board can remain independent.
You know an idea is really bad when both the chairman of the Alabama Democratic Party and the executive director of the conservative, paranoid Eagle Forum are on the same side opposing it.
House Ways and Means Chair Bill Poole, R-Tuscaloosa, who supported the amendment, said: "Let's take the Rs and Ds and primaries and general elections out of it, and let's just put qualified persons on the board and let them make good, sound decisions."
Yeah, that always happens with "appointed" boards, right? If you believe that, take a look at some of the whacky decisions made in the past by the Alabama State Board of Veterinary Medical Examiners. Like the state school board would have been had Amendment One passed, the members of the state Board of Veterinary Medical Examiners are appointed by the governor.
Poole is wrong that appointing a school board removes the politics. It just shifts the politics from the voters to the governor.I think Democratic Party Chair Christopher England has it right: "As a state, Alabama ranks last — or close to last — in just about everything. Some might try and convince you that this is an effort to move public education forward, but greedy power grabs rarely lead to sustainable progress. Our state's education system should not be used as a political football. Amendment One is another attempt to dismantle democracy, trading the will of the people for the wishes of one person."
Ivey has used her popularity to do a lot of things, including raising the state's gasoline tax, but voters drew a hard line in the sand on giving up their elected school board.
Yeah, many Alabama schools are crappy, but that's not only the school board's fault. We underfund many of our schools; where is Ivey's proposal for a tax to help improve teacher pay?
And if Ivey and the Republican-controlled Legislature are eager to end elections for something, how about ending partisan elections for judges? We could do what some other states are doing: Finding truly qualified lawyers and appointing them to the courts where after six or eight years, they stand in a retention election. A judicial commission could be set up to screen the judicial applicants, and then it would send the names of three qualified attorneys to the governor for selection.
Politics truly has no place in the judiciary; judges are supposed to rule on the law, not filter their decisions through party affiliations.
But a school board? How the schools are run is, in the end, a question for all of us, not just the governor. On Amendment One, voters sent Ivey a really loud "No! No! 830,000 times No!"
Joey Kennedy, a Pulitzer Prize winner, writes a column each week for Alabama Political Reporter. Email: [email protected]
Print this piece
League of Women Voters of Alabama sue over voting amid COVID-19 pandemic
The League of Women Voters of Alabama on Thursday filed a lawsuit against Gov. Kay Ivey, Secretary of State John Merrill and several Montgomery County election officials asking the court to expand Alabama's absentee voting and relax other voting measures amid the COVID-19 outbreak. 
The nonprofit is joined in the suit by 10 plaintiffs who range in age from 60 to 75, many of whom have medical conditions that put them at greater risk for serious complications or death from COVID-19. 
"Voting is a right, not a privilege, and elections must be safe, accessible, and fairly administered," the League of Women Voters of Alabama said in a press release Thursday. "Alabama's Constitution specifically requires that the right to vote be protected in times of 'tumult,' clearly including the current pandemic." 
Currently, to vote absentee in Alabama, a person must send a copy of their photo ID and have their ballot signed by a notary or two adults. The lawsuit asks the court to require state officials to use emergency powers to waive the notary or witness requirement, the requirement to supply a copy of a photo ID and to extend no-excuse absentee voting into the fall. 
Among the plaintiffs is Ardis Albany, 73, of Jefferson County who has an artificial aortic valve, according to the lawsuit. 
"Because she fears exposing herself to COVID-19 infection, Ms. Albany has already applied for an absentee ballot for the November 3, 2020, general election," the complaint states. "Her application checked the box for being out of county on election day, and she is prepared to leave Jefferson County on election day if necessary to vote an absentee ballot." 
Another plaintiff, 63-year-old Lucinda Livingston of Montgomery County suffers from heart and lung problems and has been sequestered at home since March 17, where she lives with her grandson, who's under the age of five, according to the complaint. 
"She fears acquiring COVID-19, given her physiological pre-morbidity, and she fears spreading the virus to her grandson at home," the complaint states. "She has never voted an absentee ballot, but she wishes to do so in the elections held in 2020. She does not have a scanner in her home, cannot make a copy of her photo ID, and has no way safely to get her absentee ballot notarized or signed by two witnesses." 
In response to the COVID-19 outbreak, Gov. Ivey pushed the Republican runoff election back until July 14. Although Merrill has allowed those who may be concerned about voting in person in the runoff to vote absentee by checking a box on the ballot that reads "I have a physical illness or infirmity which prevents my attendance at the polls."
Merril has not extended that offer for voters in the municipal and presidential elections in November, however. 
Meanwhile, the number of confirmed COVID-19 cases in Alabama continue to rise, while testing for the virus has remained relatively flat in recent weeks. 
"We're extraordinarily concerned about the numbers that we have been seeing," said Alabama State Health Officer Dr. Scott Harris, speaking during a press briefing Thursday. 
Harris said the department continues to see community spread of the virus and have identified several hotspots. He's concerned that the public isn't taking the virus seriously or following recommendations to wear masks in public and maintain social distancing, he said Thursday. 
"One hundred years ago the nonpartisan League of Women Voters was founded to protect and preserve the right to vote and the integrity of the electoral process," said Barbara Caddell, President of the League of Women Voters of Alabama, in a statement. "The unexpected risks posed by the novel coronavirus SARS-CoV-2 (COVID19) challenge our election system to the utmost.  Today, we ask that Alabama's courts use Alabama's laws to make it safe and possible for all citizens to vote."
The League of Woman Voters of Alabama's lawsuit is similar to a suit by the Southern Poverty Law Center, the NAACP Legal Defense Fund and Alabama Disabilities Advocacy Program which asks the court to require state officials to implement curbside voting for at-risk citizens during the coronavirus pandemic and to remove requirements for certain voter IDs and witnesses requirements.
The U.S. Department of Justice on Tuesday filed a brief in that suit that states the department doesn't believe Alabama's law that requires witnesses for absentee ballots violates the Voting Rights Act.
Print this piece