Opinion | The city of Montgomery did not do their research
Dear Fellow Montgomery Citizens,
Respectfully, we must have an honest conversation, with ourselves, about the poor leadership coming from, our Mayor and City Council, concerning their unacceptable decision making, regarding the Occupational Taxes.
As a former doctoral- level student in Public Administration; the following is some of my personal research, concerning the State Constitution, current laws and Legislative actions, when in Session.
Due to the Supremacy clause within the state Constitution, a city's authority and power come from the state constitution, current laws and the Legislature. The Legislature may give power to a City, and it may change, and take away power from a City. House Bill 147, has passed, and it has been signed by Gov. Kay Ivey into a general law, that applies to all Alabama cities, without a current occupational tax, prior to Feb 1, 2020, not just Montgomery.
Mayor Steven Reed recently stated that the City Council 5-3 vote was for Home Rule. The State Constitution, and the Legislature, has not granted Home Rule Charter Status to the City of Montgomery. A city can't grant the Home Rule Charter status to itself to conduct local affairs by voting 5-3.
Montgomery rushed a vote in the city council 5-3 in favor of implementing an occupational tax. In doing so, the city council conducted many unconstitutional and unlawful acts. Most devastating was not asking the Legislature for permission.
The State Constitution and laws, clearly state, a City municipality, can't perform those acts, such as voting 5-3, while the Legislature, is in session and in progress. This policy was put in place, so that subordinate power Cities, and municipalities; can't out maneuver, the superior power Legislature, while conducting its business.
Additionally, while in Session, after Legislative actions, and decisions have been rendered; to not allow and engage in debate, with the subordinate power City Municipality and City Councils.  If all cities were allowed to vote 5-3, the Legislature wouldn't be allowed to function, nor conduct its business.
Another unconstitutional and unlawful act, conducted by the City of Montgomery; the State Constitution and current laws, clearly state that a city or municipality, can't create the same subject matter issues, that are in direct conflict, and inconsistent, with the In-Session State Legislature, and current state laws.
After the Legislature, set the date of Feb 1, 2020, the City of Montgomery voted 5-3, to create an initiative inconsistent, and in opposition to the In-Session Legislature. Montgomery as a Municipal City entity, with subordinate powers, in comparison to a superior power Legislature, they unconstitutionally and unlawfully, voted to make it appear, that they don't have to get permission from the Legislature.
Unconstitutional and unlawful also, by the City of Montgomery, was when they didn't wait until three months, after the final adjournment date, of the Legislative Session, to perform their 5-3 vote within the City Council. By the way, as you very well know, the Legislature is currently, still in session.
The City of Montgomery also made an unconstitutional, and unlawful decision, by not advertising to the citizenry, through Public Notice, one day per week, for four consecutive weeks, in the news media, or when cities don't have newspaper companies, the written notices, must be placed on the front doors of City Hall.
The City of Montgomery made unconstitutional and unlawful decisions, by stating that funds received will go to schools, in which Montgomery doesn't have a City Public School System. Which is outside the Municipality purview.
The Montgomery Mayor, and City Council Form of Municipal Government, was created through Act 618, in which, doesn't identify any accountabilities, nor responsibilities, for City, nor County Public Schools.
The Mayor and City Council made another unconstitutional and unlawful decision, by failing to advise the public, and provide the specific purpose, and reason for the Occupational Tax, and the Specific place the money will be spent.
Unconstitutional and unlawful, are the wide range of reasons, for the tax, being given, by the Mayor and City Council; being provided to the citizenry; such as police pay raises, schools, placing two policemen in one car; starting policemen pay at $50,000, for those with a high school diploma, and no college; fire department employees, technology, community centers,  and public safety equipment.
Numerous recent studies, conducted by behavioral scientists, and drug treatment professionals, are indicating, that society is moving into the direction, of placing more of these professionals in communities to help cities; to be most effective. Prison studies, have stated, that placing more police officers on the streets, are not effective; due to the drugs speaking louder than others; to the drug users. Society is moving toward, drug and mental health treatment, rather than locking up the persons in prisons.
The Mayor and the City Council, acted without authority with the 5-3 vote; and the citizenry were deprived of their voting rights; and they were not allowed, to participate in the voting process, through a ballot, with one subject matter item, identified on the voting ballot document.
The Mayor and City Council verbally discussed, through the news media, the aforementioned, 10 subject matter issues, to the public, when only one subject matter issue, may be placed on the voting ballot. One City Council member, even had the cheek, to mention, that if any money, was left over, that they would use the money, somewhere else. GOOD LORD!
The main points are that the City of Montgomery, and its City Council, must follow the State Constitution, current laws and the Legislature, due to the supremacy clause.
The City of Montgomery, did not do their research, nor follow the State Constitution, laws, and the current actions, and laws, of the In-Session State Legislature. The City of Montgomery, has made at least ten, unconstitutional and unlawful violations, in which their own 5-3 vote will not stand, according to the State Constitution, current laws and Legislative actions while in Session.
There have been subtle threats of lawsuits. The City of Montgomery can't sue every time they lose a battle. Especially, when they shoot themselves in the foot.

Glenn Henry is retired from the U.S. Air Force. He has been a high school teacher and university adjunct professor. He had earned numerous IT Cisco certifications. He is a Certified Professional Ethical Hacker. He lives in Montgomery with his wife Teresa.
Opinion | On the Nov. 3 ballot, vote "no" on proposed Amendment 1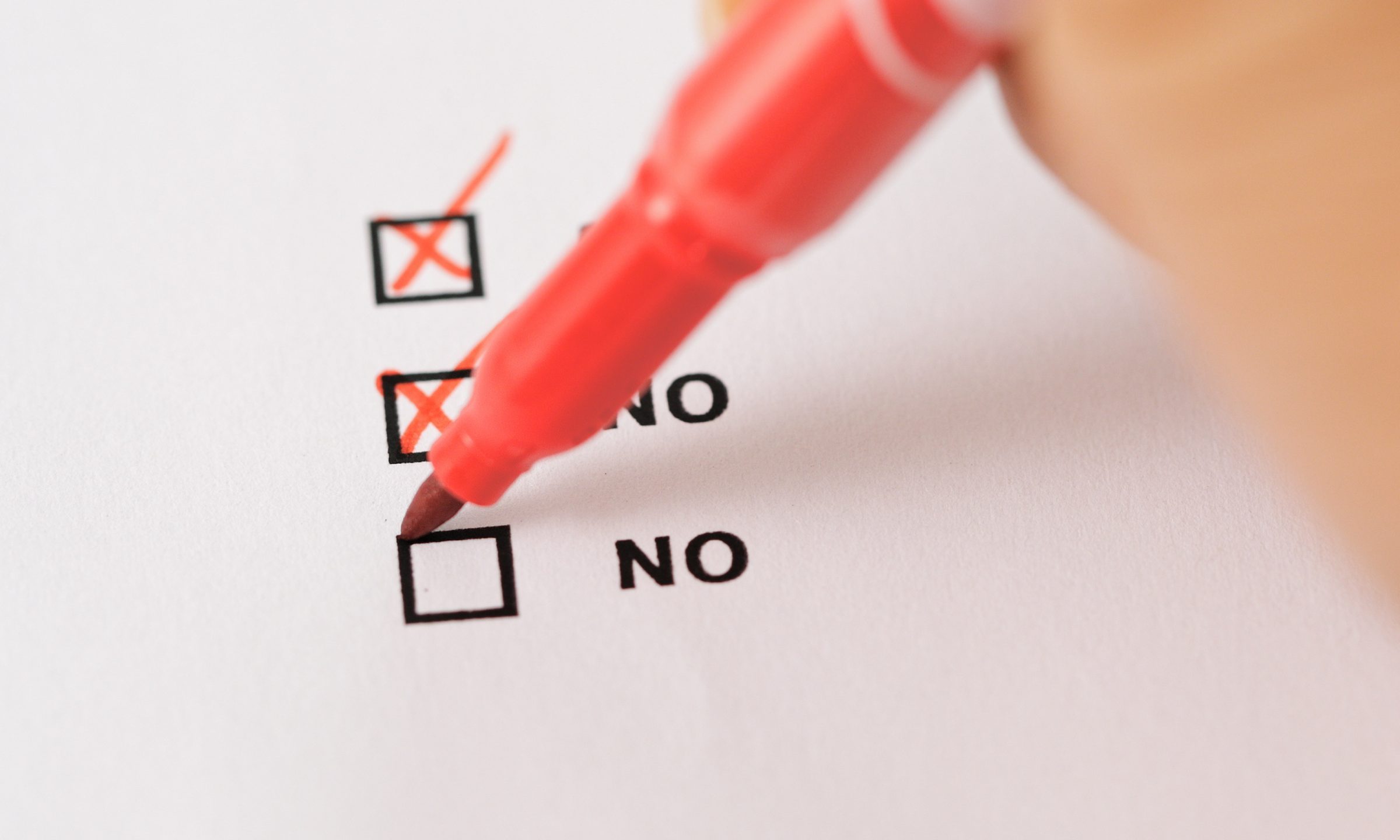 On Nov. 3, 2020, all Alabama voters should vote "no" on proposed Amendment 1. Vote no on Amendment 1 because it could allow state law changes to disenfranchise citizens whom the Legislature does not want to vote. Because Amendment 1 has no practical purpose and because it opens the door to mischief, all voters are urged to vote no.
Currently, the Alabama Constitution provides that "Every citizen of the United States…" has the right to vote in the county where the voter resides. Amendment 1 would delete the word "every" before citizen and replace it with "only a" citizen.
In Alabama, the only United States citizens who cannot vote today are most citizens who have been convicted of a felony of moral turpitude. These felonies are specifically identified in Ala. Code 17-3-30.1.
Without Amendment 1, the Alabama Constitution now says who can vote: every citizen. If voters approve Amendment 1, the Alabama Constitution would only identify a group who cannot vote. With Amendment 1, we, the citizens of the United States in Alabama, thus would lose the state constitutional protection of our voting rights.
In Alabama, no individual who is not a United States citizens can vote in a governmental election. So, Amendment 1 has no impact on non-citizens in Alabama.
Perhaps the purpose of Amendment 1 could be to drive voter turnout of those who mistakenly fear non-citizens can vote. The only other purpose for Amendment 1 would be allowing future Alabama state legislation to disenfranchise groups of Alabama citizens whom a majority of the legislature does not want to vote.
In 2020, the ballots in Florida and Colorado have similar amendments on the ballots. As in Alabama, Citizens Voters, Inc., claims it is responsible for putting these amendments on the ballots in those states. While Citizens Voters' name sounds like it is a good nonprofit, as a 501(c)(4), it has secret political donors. One cannot know who funds Citizen Voters and thus who is behind pushing these amendments with more than $8 million in dark money.
According to Citizen Voter's website, the stated reason for Amendment 1 is that some cities in several other states allow non-citizens to vote. My understanding is that such measures are rare and only apply to voting for local school boards.
And why would a local government's deciding that non-citizens can vote for local school boards be a state constitutional problem? Isn't the good government practice to allow local control of local issues? And again, this issue does not even exist in Alabama.
The bigger question, which makes Amendment 1's danger plain to see, is why eliminate the language protecting "every" citizen's right to vote? For example, Amendment 1 could have proposed "Every citizen and only a citizen" instead of deleting "every" when adding "only a" citizen. Why not leave the "every" citizen language in the Alabama Constitution?
Amendment 1 could allow Alabama new state legislation to disenfranchise some Alabama citizens. Such a change would probably violate federal law. But Alabama has often had voting laws that violated federal law until a lawsuit forced the state of Alabama not to enforce the illegal state voting law.  
The most recent similar law in Alabama might be 2011's HB56, the anti-immigrant law. Both HB56 and Amendment 1 are Alabama state laws that out-of-state interests pushed on us. And HB56 has been largely blocked by federal courts after expensive lawsuits.
Alabama's Nov. 3, 2020, ballot will have six constitutional amendments. On almost all ballots, Amendment 1 will be at the bottom right on the first page (front) of the ballot or will be at the top left on the second page (back) of the ballot.
Let's keep in our state constitution our protection of every voters' right to vote.
Based on Amendment 1's having no practical benefit and its opening many opportunities for mischief, all Alabama voters are strongly urged to vote "no" on Amendment 1.