State Senate passes 5G infrastructure bill
Thursday the Alabama Senate voted in favor of a bill that will provide the small cell infrastructure necessary for Alabama to have 5G technology available for capable devices.
Senate Bill 172 which was sponsored by Senator Arthur Orr, R-Decatur.
"I thought it was imperative for the continued growth of our economy to remain competitive with our neighboring states and not wait any longer to enact 5G legislation," Senator Orr said. "The economic impact that comes along with this technology is vital as we to increase our commitment and invest in the infrastructure of our state. This bill will pave the way for Alabama to standardize the permitting process for small cell wireless equipment and services."
Over 25 states including Georgia, North Carolina, Florida, Tennessee and Arkansas have already passed 5G legislation. Other states looking to make the jump into 5G this year. "5G" is the 5th generation wireless and is the next generation for high speed wireless cellular networks.
5G is the fifth generation of wireless technology.
The industry claims that it is one of the fastest, most robust technologies the world has ever seen. 5G promises quicker downloads and much lower lag times. The connectivity benefits of 5G are expected to make businesses more efficient and give consumers access to more information faster than ever before. Connected cars, smart communities, industrial IoT, immersive education will all be possible with 5G.
"In the future, everything is going to be transformed by 5G," says Verizon CEO Hans Vestberg. "The pace of technological change in decades past has been fast. The only thing we know for sure is that, in the future, it's going to be even faster. We're going to experience a technological shift that will transform people, businesses and society as a whole."
The first generation of mobile technology, 1G, was about voice. It allowed use of a phone in a car, or anywhere else. 2G introduced a short-messaging layer seen today in text messaging. 3G gave the necessary network speeds for the first smartphones. 4G was event faster. Its fast data-transfer rates allowed the rise of the connected devices and services that we rely on today.
The promoters of 5G claim that it represents a massive upscaling of network technology. It will provide faster data transfer rates, high bandwidth and greater opportunities for connectivity.
The Executive Vice President and Group CEO, Verizon Consumer Group Ronan Dunne claims , that this technological breakthrough will usher in a Fourth Industrial Revolution.
"5G Ultra Wideband isn't just another iteration of wireless innovation," Dunne said. "Just as the next generation of the television industry reinvented content based on the unique properties of the medium itself, the potential of the fifth generation of wireless technology demands that we fundamentally rethink what can be done on a wireless platform."
5G will allow for the transfer of complex information at speeds previously unimagined. Those speeds, combined with lowered latency, will allow AR and VR applications to work seamlessly. Industrial machinery and robotics can be controlled remotely. Feature-length HD movies can be downloaded in seconds rather than minutes.
"By 2035, 5G will enable $12.3 trillion of global economic output and support 22 million jobs worldwide," Dunne predicted. "Much of that growth will come from the digitization of transportation, agriculture, manufacturing and other physical industries."
Promoters claim that 5G will fundamentally reshape supply chains, make connected cars, cloud-connected traffic control and other applications that depend on essentially instantaneous response and data analysis possible.
Senate Bill 172 was approved on a 30 to 0 voice vote.

Information from the Verizon website was consulted in this article.
Alabama Legislative Black Caucus holds meetings on racism in wake of George Floyd death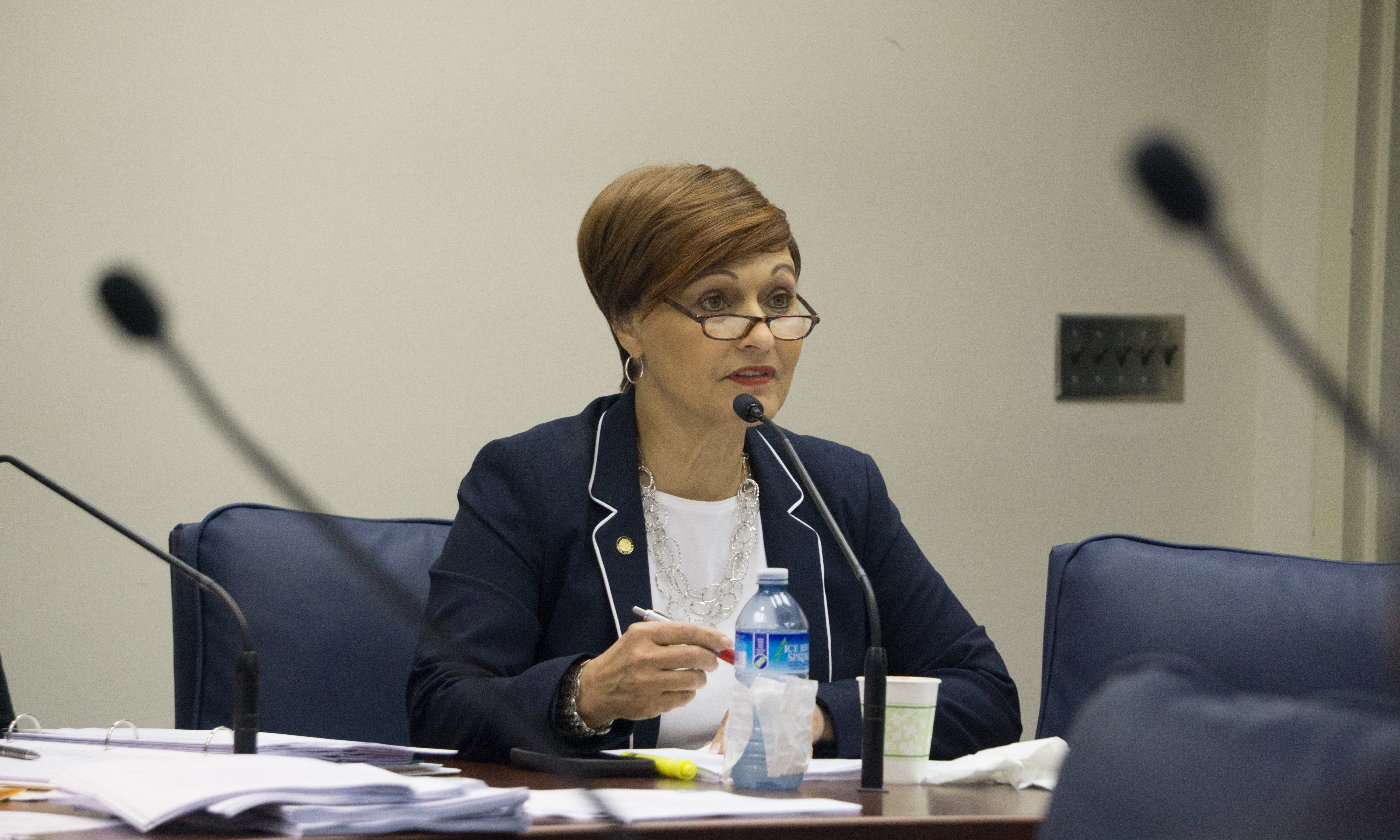 Members of the Alabama Legislative Black Caucus in recent months have been meeting with Gov. Kay Ivey, state law enforcement officials and others to voice their concern over systemic racism in Alabama, the group said in a statement Friday. 
Alabama Legislative Black Caucus members in June met with Ivey, and in follow-up meetings with other state officials and leaders of higher education, members discussed what they believe needs changing to battle racism in Alabama, according to the press release. 
"We are very appreciative of Governor Ivey and all of the officials with whom we have met thus far," said State Sen. Vivian Figures, D-Mobile, chairwoman of the ALBC, in a statement. "Our dialogues have been very substantive and productive as the Caucus presented our concerns and recommendations. Our goal is to get to the root of and eradicate racism and anything that communicates hatred, bigotry or divisiveness within the State of Alabama. The tragic and senseless death of George Floyd caused us all to take a closer look at the systemic racism at work here in Alabama."
ALBC members met with officials from Alabama Law Enforcement Agency, the Alabama Sheriffs Association, the Alabama Association of Police Chiefs and Katie Britt, president and CEO of the Business Council of Alabama along with BCA's Executive Leadership Committee.
Members also met with The University of Alabama System Chancellor Finis St. John, and Jay Gogue, president of Auburn University. 
In the statement, ALBC members applauded the University of Alabama's Board of Trustees for voting unanimously to rename Nott Hall — named for Josiah Nott, a doctor who believed in white superiority — Honors Hall. 
"The University of Alabama had already started this endeavor before our meeting with them this past Tuesday," said State Rep. A.J. McCampbell, D-Gallion, vice chairman of ALBC, in a statement. "That was a great first step and strong leadership was shown. We are looking forward to the other institutions of higher learning in Alabama to do the same as well. The Caucus also hopes that all members of the Alabama Legislature have been inspired to adopt and make meaningful changes in legislation that governs our state."
Figures said the group of elected senators and representatives are holding these talks, with plans for others, "so that people will stop focusing on Alabama's sordid past, and instead see a beautiful Alabama present, and the makings of a bright future for all Alabamians." 
"During each of these meetings, our members have had the opportunity to voice what we feel the necessary changes should be. I just hope this openness to positive change continues throughout the upcoming 2021 Alabama Legislative Session," said State Senate Minority Leader Bobby Singleton, D-Greensboro, in a statement.