State Senate passes 5G infrastructure bill
Thursday the Alabama Senate voted in favor of a bill that will provide the small cell infrastructure necessary for Alabama to have 5G technology available for capable devices.
Senate Bill 172 which was sponsored by Senator Arthur Orr, R-Decatur.
"I thought it was imperative for the continued growth of our economy to remain competitive with our neighboring states and not wait any longer to enact 5G legislation," Senator Orr said. "The economic impact that comes along with this technology is vital as we to increase our commitment and invest in the infrastructure of our state. This bill will pave the way for Alabama to standardize the permitting process for small cell wireless equipment and services."
Over 25 states including Georgia, North Carolina, Florida, Tennessee and Arkansas have already passed 5G legislation. Other states looking to make the jump into 5G this year. "5G" is the 5th generation wireless and is the next generation for high speed wireless cellular networks.
5G is the fifth generation of wireless technology.
The industry claims that it is one of the fastest, most robust technologies the world has ever seen. 5G promises quicker downloads and much lower lag times. The connectivity benefits of 5G are expected to make businesses more efficient and give consumers access to more information faster than ever before. Connected cars, smart communities, industrial IoT, immersive education will all be possible with 5G.
"In the future, everything is going to be transformed by 5G," says Verizon CEO Hans Vestberg. "The pace of technological change in decades past has been fast. The only thing we know for sure is that, in the future, it's going to be even faster. We're going to experience a technological shift that will transform people, businesses and society as a whole."
The first generation of mobile technology, 1G, was about voice. It allowed use of a phone in a car, or anywhere else. 2G introduced a short-messaging layer seen today in text messaging. 3G gave the necessary network speeds for the first smartphones. 4G was event faster. Its fast data-transfer rates allowed the rise of the connected devices and services that we rely on today.
The promoters of 5G claim that it represents a massive upscaling of network technology. It will provide faster data transfer rates, high bandwidth and greater opportunities for connectivity.
The Executive Vice President and Group CEO, Verizon Consumer Group Ronan Dunne claims , that this technological breakthrough will usher in a Fourth Industrial Revolution.
"5G Ultra Wideband isn't just another iteration of wireless innovation," Dunne said. "Just as the next generation of the television industry reinvented content based on the unique properties of the medium itself, the potential of the fifth generation of wireless technology demands that we fundamentally rethink what can be done on a wireless platform."
5G will allow for the transfer of complex information at speeds previously unimagined. Those speeds, combined with lowered latency, will allow AR and VR applications to work seamlessly. Industrial machinery and robotics can be controlled remotely. Feature-length HD movies can be downloaded in seconds rather than minutes.
"By 2035, 5G will enable $12.3 trillion of global economic output and support 22 million jobs worldwide," Dunne predicted. "Much of that growth will come from the digitization of transportation, agriculture, manufacturing and other physical industries."
Promoters claim that 5G will fundamentally reshape supply chains, make connected cars, cloud-connected traffic control and other applications that depend on essentially instantaneous response and data analysis possible.
Senate Bill 172 was approved on a 30 to 0 voice vote.

Information from the Verizon website was consulted in this article.
Print this piece
Legislators briefed on coronavirus crisis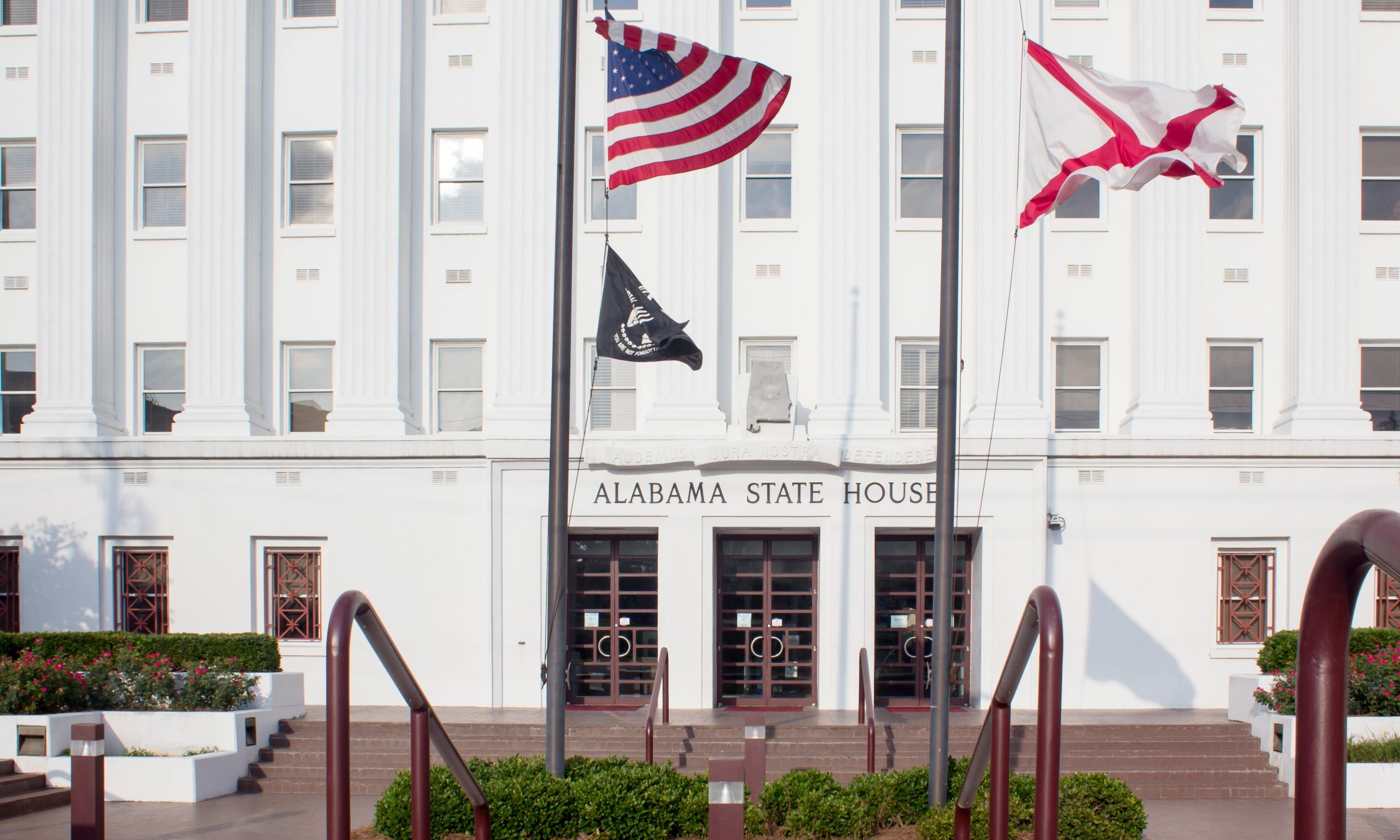 Alabama Gov. Kay Ivey and her team on Thursday briefed state legislators on the latest developments on the coronavirus crisis that has gripped the state for the last ten weeks.
State Public Health Officer Dr. Scott Harris told legislators that the state has 13,058 confirmed cases of coronavirus infection. 528 Alabamians have died from COVID-19 COVID-19 related. More than 250 of those deaths have occurred in nursing homes.
Harris said, "So far, we have been able to fulfill all requests for medication in hospitals."
Kelly Butler is the Alabama State Finance Director.
"The department is working diligently with each entity to provide aid/reimbursement throughout the state to responsibly use the CARES Act funding," Butler said.
Butler said that new guidelines that the federal government issued regarding the funding are extremely detailed. Legislators will be given a special form to provide input as to what category or entity they see has the greatest need. Counties and cities will be issued guidelines to know what they can and cannot apply for regarding reimbursements.
Butler said that a website is being worked on to provide updates regarding applying for funds. For now, this information can be found on the governor's website.
Department of Senior Services Commissioner Jean Brown also addressed legislators. Brown said that GA Foods has placed a successful bid with the Farmers to Families program. The Farmers to Families foods will be sending free foods to Alabama. The delivery of meals will begin after Memorial Day and end on June 30.
Alabama Department of Corrections Commissioner Jeff Dunn told legislators that 100,000 masks and 2,500 gowns have been produced by ADOC textile factory workers. The staff and inmates have been provided at least 4 masks for their protection. Inmates have also received individual bottles of soap and hand sanitizer provided thanks to community support.
Dunn said that as of May 20, 138 inmates have been tested for the coronavirus, with nine testing positive. One of those inmates has died due to a pre-existing health condition. The other eight have recovered. Each person that has tested positive has been properly quarantined.
Alabama Department of Labor Secretary Fitzgerald Washington briefed the group as well.
Washington said that more than $1 billion has been paid out in unemployment claims and that the department has processed 88 percent of COVID-19 related claims. Washington said that ADOL has paid out more in total benefits in the last three months than in the previous six years combined.
Washington said that unpaid claims are being looked at daily. Over 500,000 claims were filed in the last two months, more than the last two years combined.
Washington said that guidelines relating to issues such as "employees refusing to return to work when applicable" or "employee quits job instead of returning to work" may be addressed on the DOL website.
Washington warned that fraud claims and online scammers acting as ADOL online are happening and that citizens should be aware of such and report any fraudulent activity to ADOL immediately.
State Superintendent Dr. Erick Mackey addressed the group on the plans for the Alabama State Department of Education.
Mackey said that immediate guidance for reopening schools in June will soon be distributed. This would be for students in 7th grade and above. Students 6th grade and below will be able to attend school beginning in July.
Mackey said that the CDC guidelines that were released on Tuesday have not been adopted by ALSDE. Mackey said that some of these guidelines are not reasonable or doable in our state.
"There are many moving parts to creating new procedures, etc., so please understand we are taking into consideration that not one size fits all," Mackey said. "Our local schools will be making the final decisions as to what procedures are put in place for reopening."
"We hope to issue recommendations to our schools by 19 June regarding reopening for the 2020-2021 school year," Mackey told legislators. "We will be asking parents and students to implement new safety procedures, but these will be practical and easy to do."
"We will leave the start date entirely up to each local superintendent," Mackey continued. "We have asked that they assure they have time to prepare and adjust to the new procedures prior to opening."
Mackey said that as of now, all school systems will be starting at some point in August. Distance learning for at-risk children is being looked at and there will be some sort of options for those needing this. Special Needs students needing therapies, etc. are also being looked at heavily.
"There are many moving parts to reopening, so we are working diligently to keep every student and every situation in mind," Mackey said.
Later that afternoon, Ivey held a press conference to unveil the amended Safer At Home Order, which goes into effect at 5 p.m. today. The new orders, which opens many more businesses, will be in effect through 3 July.
Print this piece