Opinion | The current MPS leadership will not be able to run for cover by blaming others
The Montgomery County Commission recently unlawfully and unconstitutionally voted 3-2 in support of increasing millage property taxes. In attendance, during the vote, were top leaders from the Montgomery Public School System.
According to current Alabama Code Title 11, Counties and Municipal Corporations, 11-3A-2 (d) 1 and 4, laws, and the state constitution; concerning powers granted, and authorities of the County Commission. The Commission is prohibited, and should not take any official actions, affecting any public school. Further, it states that the commission is prohibited from and should not take any official action to levy or collect taxes.
The County Commission did not obtain permission from the Legislature, making the 3-2 vote unlawful, unconstitutional and void.
Before the Montgomery Public Schools are removed from intervention status, new inspections must be conducted to ensure that current leaders are performing their duties. Many persons and employees within the MPS are still complaining about more recent issues, improprieties, infractions, and unlawful financial transactions.
There are rumors and allegations within the MPS that between $75,000 to $125,000 may be missing, and unaccounted for, concerning payment invoices within the bus shop and the tire shop.
The most recent audit looks as though there were no managers and leaders on board. A good example of poor leadership was when none of the current leaders took responsibility for the audit report.
Additionally, not one of the leaders disclosed the information to the public until the citizenry started asking about the audit. The current financial problems that are happening during the MPS leaders watch are not being disclosed to the public. Because they are seeking, a millage property tax increases; regardless of how poorly the school district is performing, and the number of dollars missing due to theft.
The public want the Montgomery Public School System to fix all of the numerous issues that have existed for years.
Many of our elected officials have poor listening skills and they continue to rush, and plow through initiatives; while there are so many serious issues to be remedied prior to asking the citizenry for additional funding.
Numerous issues must be fixed that require no additional dollars. Therefore, I want to respectfully ask the County Commissioners and local School Board to stand down on their initiative to increase the millage property tax rate.
Further, I respectfully ask our Republican House and Senate leaders to work with Democrats, to not place this issue on the ballot at this time. You and I know realistically that all of these major education issues will not be remedied any time soon.
Although, the MPS has its full accreditation status from Cognia which is under the authority of the Alabama State Department of Education. Many citizens are wondering if it was really earned. The same MPS and ALSDE leaders are in the news media boasting about their accomplishments. Gaining back an accreditation status is not something to boast about. This will only keep the schoolhouse doors open.
We never see any teachers stating how great it is to work within the MPS system. I haven't seen the citizenry honestly mentioning the MPS system is awesome. Nor, have I seen any principals or teachers providing, negative information; about the Montgomery Public School System.  Because they know they will be pink-slipped if they give their honest opinions; concerning issues that must be remedied. This negative MPS culture will continue to fail due to the teachers and principals being afraid of their leaders.
The teachers within the MPS are the ones who are being cursed daily by students and utilized as punching bags. It is hazardous duty. Is anyone listening?
A new audit of the Montgomery Public School System, needs to be conducted by the Alabama Department of Examiners of Public Accounts. Additionally, an agency outside Alabama should be tapped, to give the MPS a real and thorough inspection. These actions would begin a road on which some semblance of trust may be gained from the citizenry.
Further, the current MPS leadership will not be able to run for cover by blaming others and not accepting their responsibilities and accountabilities. The final reports, results and findings will identify the real truth.
Glenn Henry is retired from the U.S. Air Force. He has been a high school teacher and university adjunct professor. He has earned numerous IT Cisco certifications. He is a Certified Professional Ethical Hacker. He lives in Montgomery with his wife Teresa.
Opinion | On the Nov. 3 ballot, vote "no" on proposed Amendment 1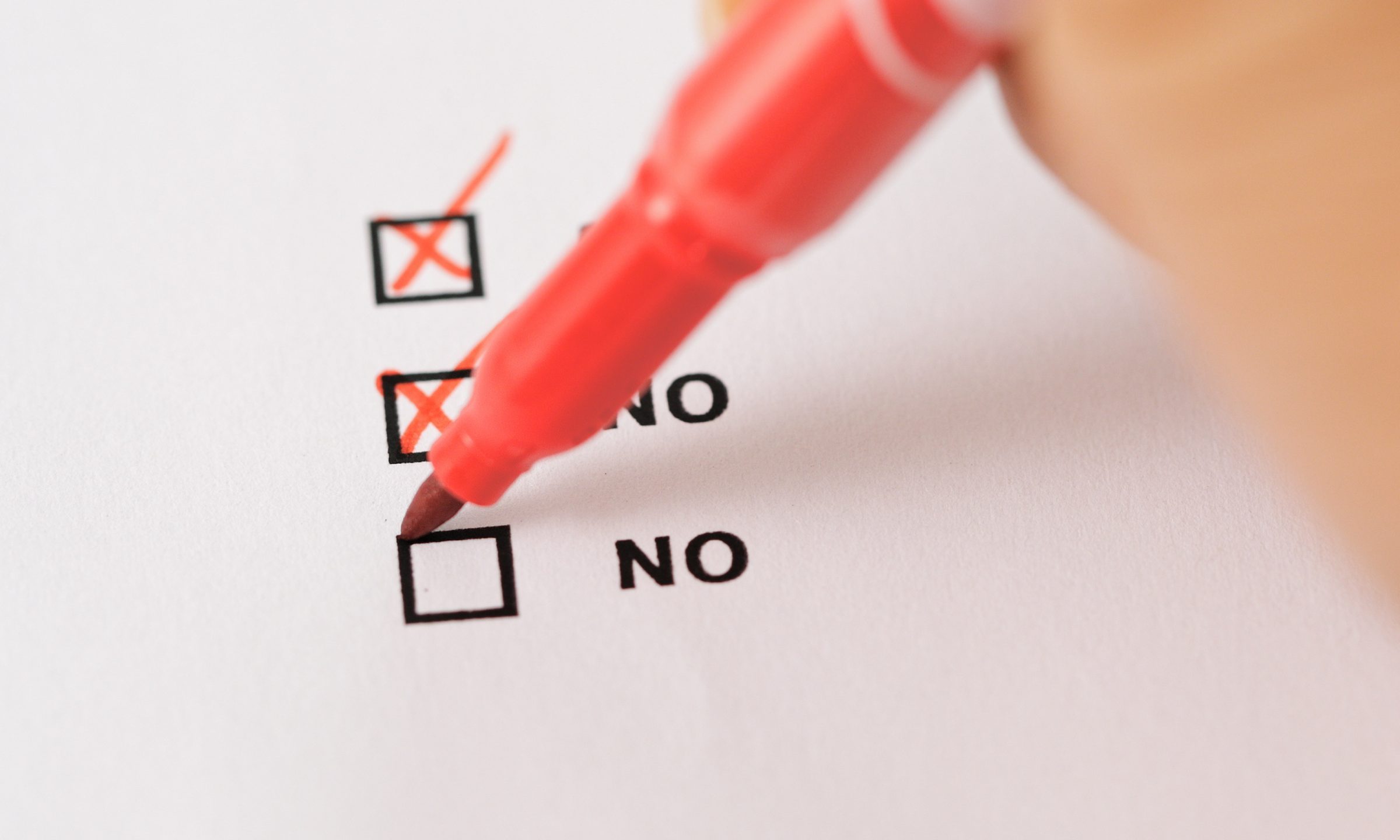 On Nov. 3, 2020, all Alabama voters should vote "no" on proposed Amendment 1. Vote no on Amendment 1 because it could allow state law changes to disenfranchise citizens whom the Legislature does not want to vote. Because Amendment 1 has no practical purpose and because it opens the door to mischief, all voters are urged to vote no.
Currently, the Alabama Constitution provides that "Every citizen of the United States…" has the right to vote in the county where the voter resides. Amendment 1 would delete the word "every" before citizen and replace it with "only a" citizen.
In Alabama, the only United States citizens who cannot vote today are most citizens who have been convicted of a felony of moral turpitude. These felonies are specifically identified in Ala. Code 17-3-30.1.
Without Amendment 1, the Alabama Constitution now says who can vote: every citizen. If voters approve Amendment 1, the Alabama Constitution would only identify a group who cannot vote. With Amendment 1, we, the citizens of the United States in Alabama, thus would lose the state constitutional protection of our voting rights.
In Alabama, no individual who is not a United States citizens can vote in a governmental election. So, Amendment 1 has no impact on non-citizens in Alabama.
Perhaps the purpose of Amendment 1 could be to drive voter turnout of those who mistakenly fear non-citizens can vote. The only other purpose for Amendment 1 would be allowing future Alabama state legislation to disenfranchise groups of Alabama citizens whom a majority of the legislature does not want to vote.
In 2020, the ballots in Florida and Colorado have similar amendments on the ballots. As in Alabama, Citizens Voters, Inc., claims it is responsible for putting these amendments on the ballots in those states. While Citizens Voters' name sounds like it is a good nonprofit, as a 501(c)(4), it has secret political donors. One cannot know who funds Citizen Voters and thus who is behind pushing these amendments with more than $8 million in dark money.
According to Citizen Voter's website, the stated reason for Amendment 1 is that some cities in several other states allow non-citizens to vote. My understanding is that such measures are rare and only apply to voting for local school boards.
And why would a local government's deciding that non-citizens can vote for local school boards be a state constitutional problem? Isn't the good government practice to allow local control of local issues? And again, this issue does not even exist in Alabama.
The bigger question, which makes Amendment 1's danger plain to see, is why eliminate the language protecting "every" citizen's right to vote? For example, Amendment 1 could have proposed "Every citizen and only a citizen" instead of deleting "every" when adding "only a" citizen. Why not leave the "every" citizen language in the Alabama Constitution?
Amendment 1 could allow Alabama new state legislation to disenfranchise some Alabama citizens. Such a change would probably violate federal law. But Alabama has often had voting laws that violated federal law until a lawsuit forced the state of Alabama not to enforce the illegal state voting law.  
The most recent similar law in Alabama might be 2011's HB56, the anti-immigrant law. Both HB56 and Amendment 1 are Alabama state laws that out-of-state interests pushed on us. And HB56 has been largely blocked by federal courts after expensive lawsuits.
Alabama's Nov. 3, 2020, ballot will have six constitutional amendments. On almost all ballots, Amendment 1 will be at the bottom right on the first page (front) of the ballot or will be at the top left on the second page (back) of the ballot.
Let's keep in our state constitution our protection of every voters' right to vote.
Based on Amendment 1's having no practical benefit and its opening many opportunities for mischief, all Alabama voters are strongly urged to vote "no" on Amendment 1.