Analysis | New guidelines, old opinions raise questions about Poarch Creek status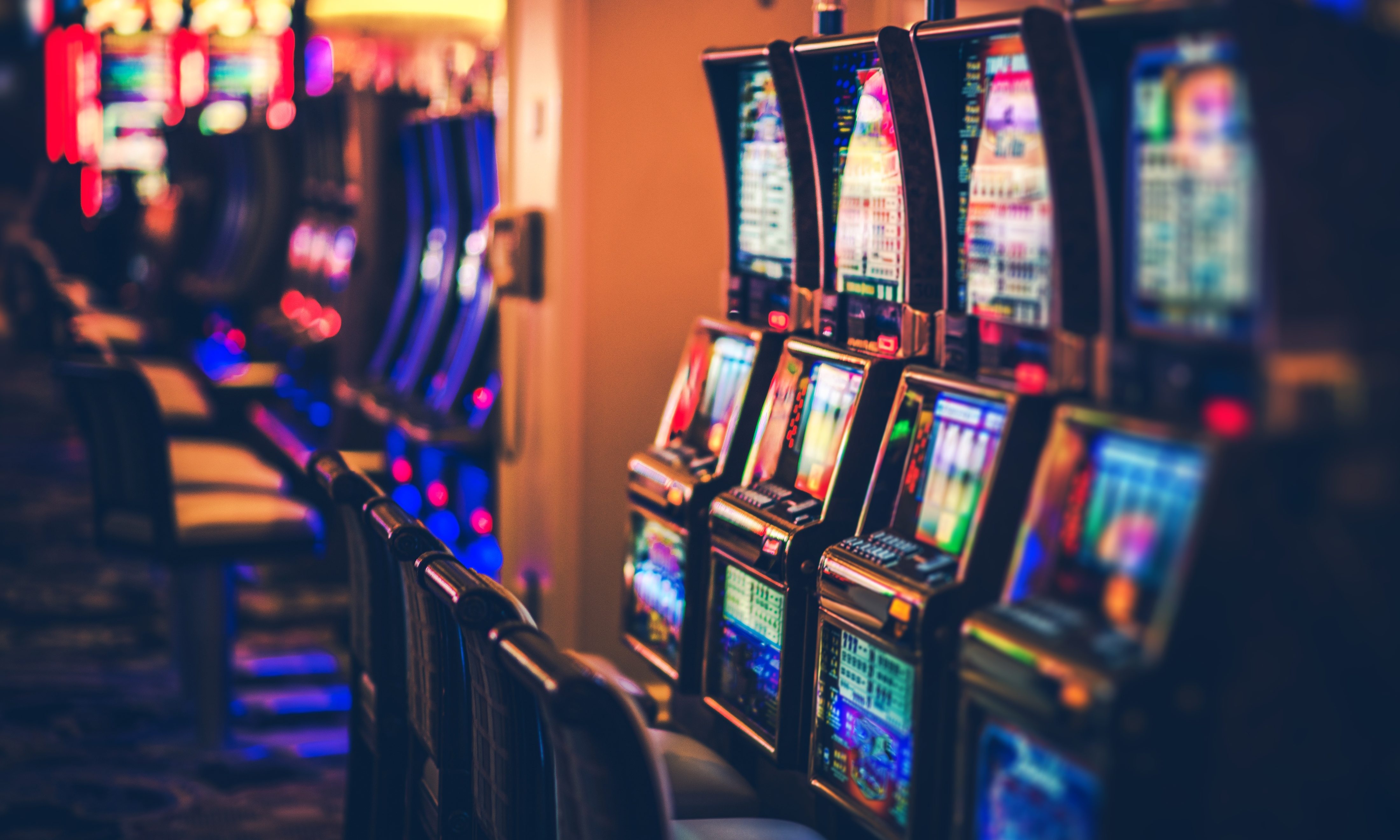 Is the Poarch Band of Creek Indians' federally recognized status in serious question? 
This is a question I would have laughed at a few years ago. In fact, I did laugh at it when the state of Alabama raised questions about PCI's federal status in a lawsuit challenging its right to operate electronic bingo casinos. 
But a few weeks ago, during a press conference very few people paid much attention to, former state Sen. Gerald Dial dumped a bunch of documents on the media and claimed the tribe's status was in doubt. 
There were a handful of brief stories about Dial's press conference but very few people paid much attention to the finer details contained within the documents that were released. Documents that included the current Secretary of the Department of the Interior stating plainly that he doesn't believe PCI meets the definition of a federally recognized tribe. 
I'll explain more about that in a minute, but first, let's discuss more recent events that raise questions about PCI's status and the tribe's ability to take lands into trust. 
First and foremost, there is the push by PCI over the last several years to have Congress reaffirm its trust lands. That's a curious move for a tribe that has federally recognized status, but PCI has continued to push this legislation and donated heavily to a few state politicians to get it passed in the House (Sen. Richard Shelby has been one of the few consistent barriers to it passing).
In addition to that reaffirmation push, there is also the current gaming bill that was dropped last week by the tribe's favorite state senator, Greg Albritton. That bill heavily favored the tribe and was undoubtedly heavily influenced by its attorneys and consultants. 
And here's the curious part: It asks for a gaming monopoly and the approval of four casinos owned by the tribe but not located on tribal trust lands. 
If this were a documentary, there would be a tires screeching sound effect here. 
Because there's simply no good reason, in this day, why a tribe would pursue a compact and four casinos not located on trust lands. Unless, of course, taking lands into trust was going to be a huge problem for that tribe. 
To be clear, if PCI bought lands in Alabama using tribal funds, under current law and with approval of the governor, those lands could be converted to trust lands, pending approval from the Bureau of Indian Affairs, and be utilized for Native American gaming. 
Gaming on trust lands provides a vastly different set of rules for the tribe — rules that are much more beneficial and much more profitable for the tribe. In fact, of all the cases I can find of tribes pursuing off-tribal-lands casino deals, those deals are almost always in other states, and usually in other countries. 
Because to give up the tribal casino designation means also giving up a say in the regulation of that casino and giving up huge profits in taxes. Tribal casinos never pay taxes. Even under compacts, taxes are forbidden and tribes typically pay a fee that's negotiated with the state. 
And PCI is just giving all that up. Right off the bat. And agreeing to an absurdly high 25-percent tax rate. 
Something stinks. 
And I think that something is located within the documents Dial dumped during his press conference. 
While working as the solicitor for the Department of the Interior, current secretary David Bernhardt wrote numerous times to other officials within the department stating his belief — which was also shared by the other attorneys in the solicitor's office — that the Poarch Band of Creek Indians was "not a restored tribe" under the various definitions utilized by the Interior Department. 
And Bernhardt took it a step farther: He also attempted to block PCI's use of lands in Montgomery County for a casino, raising questions about the connection of the lands to the tribe and about the tribe's "questionable" history. 
Now this same guy is in charge of the entire department. At the same time, there's a presidential administration that has proven to be very unsympathetic to Native American tribes.
To prove how big of an issue this could be for PCI, on Wednesday, the Interior Department released all new guidance for determining whether a tribe is "federally recognized." It does not appear that PCI could meet any of those guidelines, which are based on tribal status in 1934 and tribes' interactions with the U.S. government both before and after that time. 
Should the state challenge the tribe's federal status at this point, it's not clear what might happen or what could be gained. An attorney who spoke to APR on background to provide some guidance on the issue said such a case would be breaking new ground. 
However, one thing is clear: It would mean the end of tax-free gaming for the tribe, and given Alabama's stance on electronic bingo games, it could mean the end of casino gaming. 
Of course, that's only if someone in Alabama raises the question.
Read latest Department of Interior guidelines here and here.
Print this piece
Legislators briefed on coronavirus crisis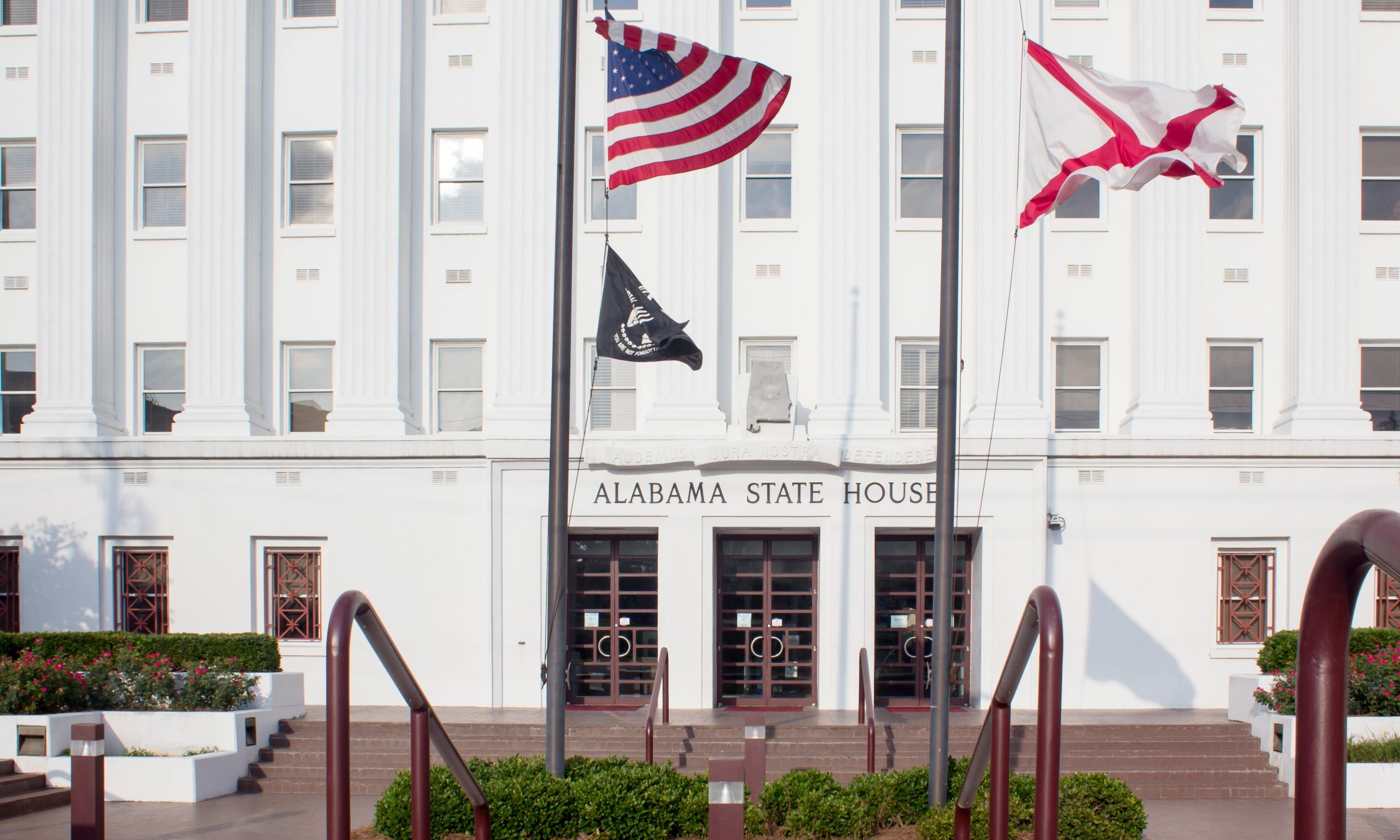 Alabama Gov. Kay Ivey and her team on Thursday briefed state legislators on the latest developments on the coronavirus crisis that has gripped the state for the last ten weeks.
State Public Health Officer Dr. Scott Harris told legislators that the state has 13,058 confirmed cases of coronavirus infection. 528 Alabamians have died from COVID-19 COVID-19 related. More than 250 of those deaths have occurred in nursing homes.
Harris said, "So far, we have been able to fulfill all requests for medication in hospitals."
Kelly Butler is the Alabama State Finance Director.
"The department is working diligently with each entity to provide aid/reimbursement throughout the state to responsibly use the CARES Act funding," Butler said.
Butler said that new guidelines that the federal government issued regarding the funding are extremely detailed. Legislators will be given a special form to provide input as to what category or entity they see has the greatest need. Counties and cities will be issued guidelines to know what they can and cannot apply for regarding reimbursements.
Butler said that a website is being worked on to provide updates regarding applying for funds. For now, this information can be found on the governor's website.
Department of Senior Services Commissioner Jean Brown also addressed legislators. Brown said that GA Foods has placed a successful bid with the Farmers to Families program. The Farmers to Families foods will be sending free foods to Alabama. The delivery of meals will begin after Memorial Day and end on June 30.
Alabama Department of Corrections Commissioner Jeff Dunn told legislators that 100,000 masks and 2,500 gowns have been produced by ADOC textile factory workers. The staff and inmates have been provided at least 4 masks for their protection. Inmates have also received individual bottles of soap and hand sanitizer provided thanks to community support.
Dunn said that as of May 20, 138 inmates have been tested for the coronavirus, with nine testing positive. One of those inmates has died due to a pre-existing health condition. The other eight have recovered. Each person that has tested positive has been properly quarantined.
Alabama Department of Labor Secretary Fitzgerald Washington briefed the group as well.
Washington said that more than $1 billion has been paid out in unemployment claims and that the department has processed 88 percent of COVID-19 related claims. Washington said that ADOL has paid out more in total benefits in the last three months than in the previous six years combined.
Washington said that unpaid claims are being looked at daily. Over 500,000 claims were filed in the last two months, more than the last two years combined.
Washington said that guidelines relating to issues such as "employees refusing to return to work when applicable" or "employee quits job instead of returning to work" may be addressed on the DOL website.
Washington warned that fraud claims and online scammers acting as ADOL online are happening and that citizens should be aware of such and report any fraudulent activity to ADOL immediately.
State Superintendent Dr. Erick Mackey addressed the group on the plans for the Alabama State Department of Education.
Mackey said that immediate guidance for reopening schools in June will soon be distributed. This would be for students in 7th grade and above. Students 6th grade and below will be able to attend school beginning in July.
Mackey said that the CDC guidelines that were released on Tuesday have not been adopted by ALSDE. Mackey said that some of these guidelines are not reasonable or doable in our state.
"There are many moving parts to creating new procedures, etc., so please understand we are taking into consideration that not one size fits all," Mackey said. "Our local schools will be making the final decisions as to what procedures are put in place for reopening."
"We hope to issue recommendations to our schools by 19 June regarding reopening for the 2020-2021 school year," Mackey told legislators. "We will be asking parents and students to implement new safety procedures, but these will be practical and easy to do."
"We will leave the start date entirely up to each local superintendent," Mackey continued. "We have asked that they assure they have time to prepare and adjust to the new procedures prior to opening."
Mackey said that as of now, all school systems will be starting at some point in August. Distance learning for at-risk children is being looked at and there will be some sort of options for those needing this. Special Needs students needing therapies, etc. are also being looked at heavily.
"There are many moving parts to reopening, so we are working diligently to keep every student and every situation in mind," Mackey said.
Later that afternoon, Ivey held a press conference to unveil the amended Safer At Home Order, which goes into effect at 5 p.m. today. The new orders, which opens many more businesses, will be in effect through 3 July.
Print this piece