Medical marijuana bill passes the Senate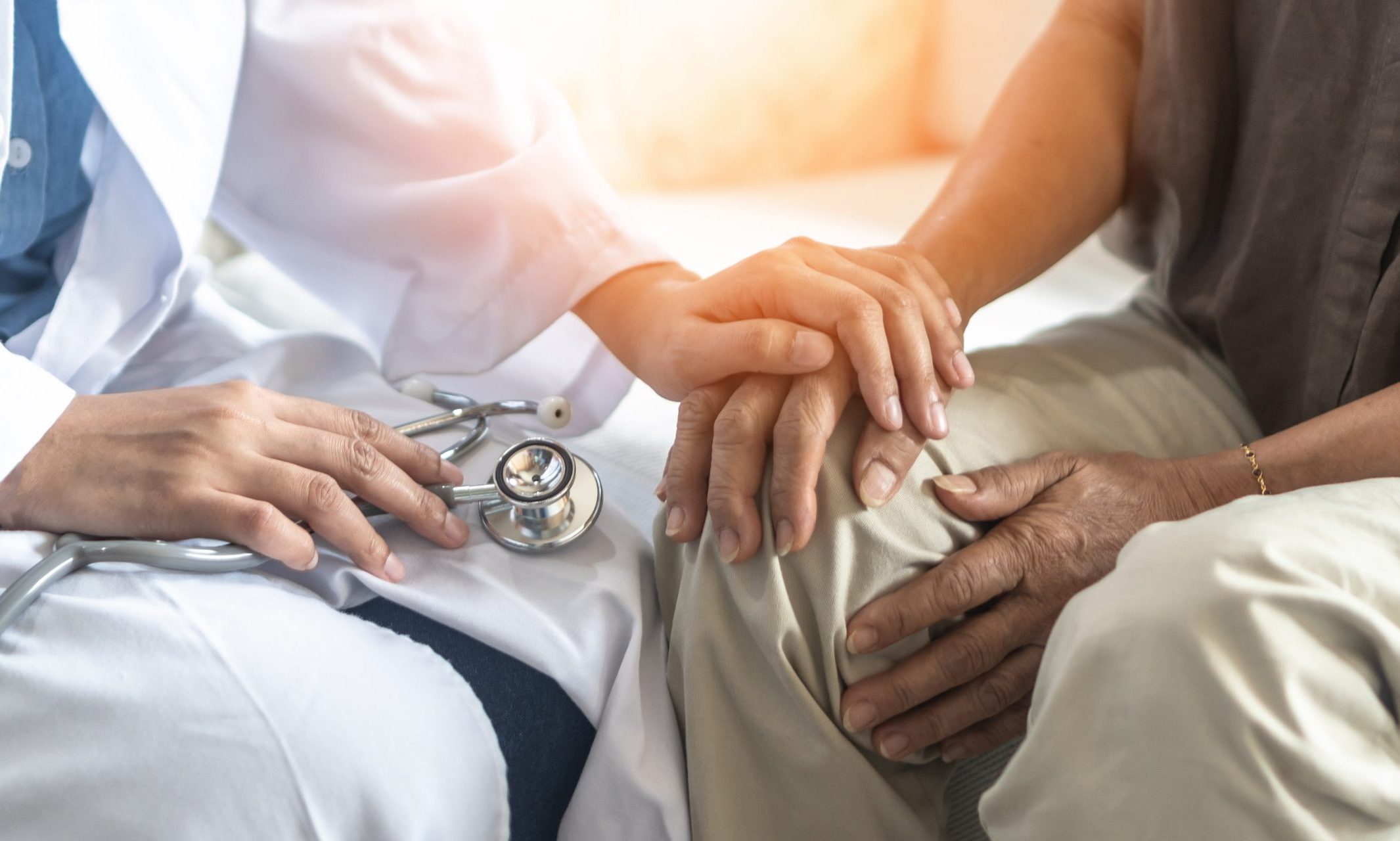 Thursday, the Alabama Senate passed a bill that, if passed by the House and signed by the governor, would make Alabama the 34th state in the country to legalize medical marijuana.
Senate Bill 165 was sponsored by State Senator Tim Melson, R-Florence.
"This is a big step for Alabama," Melson said. "But there is still a lot of work to do."
The Senate substituted SB165 as introduced for a version that included the committee amendments.
The bill does not legalize marijuana "joints." No smokable or vape cannabis would be allowed. Marijuana in its raw plant form would remain illegal for consumers to possess. SB165 would allow persons with a demonstrated medical need to go to a doctor who can give them a medical marijuana card to purchase cannabis in a pill or cream form from a dispensary. The marijuana would be grown and processed in the state of Alabama; and the number of approved cultivators, processors, transporters and dispensaries would be tightly controlled. The new medical cannabis industry would be regulated by the Alabama Medical Cannabis Commission. The Commission would be funded by a nine percent tax on all the legal marijuana product sold in the state.
This legislation is highly controversial and was opposed on the Senate floor by Sen. Arthur Orr, R-Decatur.
"I am a little confused as to why we are working so fast on this," Orr said.
Orr wanted to limit the amount of THC that Alabama doctors can authorize to 50 milligrams a day. Melson did amend the bill to limit the maximum THC that can be authorized to just 75 milligrams a day; but rejected Orr's call for a 50 milligram a day limit.
Melson said that he got the 75mg/day standard by talking with doctors in other states who prescribe cannabis in their practices.
"Did you talk to Dr. Scott Harris?" Alabama's Public Health Officer, Orr asked.
"He is good at what he does, but the doctors I talked to prescribe medical cannabis. That would be like talking to my barber about practicing law.?"
"I went to the people that actually treat patients," Melson said.
"Why don't we err on the side of going small?" Orr asked.
"I trust the physician and the patients," Melson answered.
"Given what happened in the world of opioids I don't know that I really trust the medical group," Orr replied.
"You are going to always have the bad apples out there all to make the almighty dollar," Melson admitted.
Addressing concerns that medical marijuana would lead to more workplace accidents Melson said that in states that have legalized medical marijuana have seen Workman's compensation claims drop six percent and expected workplace fatalities dropped 2o percent.
"This is very serious business as the state considers this," Orr said. "I think we should go slow. We have made such a mess out of opioids."
State Senator Tom Whatley, R-Auburn, added two amendments to the bill. The first limited the integrators and the cultivators to Alabama companies. The second increased the experience needed to be an approved marijuana cultivator from eight years of farming, horticulture, gardening experience to a minimum of fifteen years.
Sen. Bobby Singleton, D-Greensboro, also got two amendments passed changing the legislation. He increased the number of approved processors allowed from three to four and the number of approved cultivators from three to four. Singleton's second amendment set a quota of minority owned processors and cultivators of 25 percent.
"So much of this issue is about the money," Orr said.
Melson said, "One of the largest cannabis growers in the country pulled out three weeks ago because this bill was too restrictive."
Orr replied, "Under the Whatley amendment they couldn't be here."
"The Whatley amendment came after that," Melson said.
SB165 added treatable conditions that were not included in the Alabama Medical Cannabis Study Commission report.
"We are expanding the list because the moneyed interests have come in and said that we need to drive up demand," Orr said sarcastically.
Sen. Will Barfoot, R-Montgomery, added an amendment that would requiring that marijuana facilities not be near any daycare facilities.
Sen. Garlan Gudger, R-Cullman, successfully offered an amendment that stripped the Alabama Medical Cannabis Commission from having the power to add new conditions that can be treated with medical cannabis.
Sen. Linda Coleman-Madison, D-Birmingham, successfully offered an amendment adding menopause and PMS to the list of approved medical conditions cannabis can be used for treating.
After the Senate tabled another Orr amendment on impaired driving and marijuana, Sen. Cam Ward, R-Alabaster, asked Orr: "If we let you add fifteen amendments to this bill would you vote for it?
Orr replied, "If I really wanted to stop it I could do it. We could take days of legislative days and I have enough SOB in me to do it."
"I still don't agree with this bill," Orr said. "I think we will be at recreational marijuana in ten to fifteen years." Orr said that would be a mistake.
Sen. Tom Butler, R-Madison, objected to the state legislature approving a federally banned schedule one drug. "It is not right for us to try to overrule a federal law."
Orr offered an amendment decreasing the list of approved medical conditions. This amendment would strike anxiety and panic disorder. That was defeated.
"We are bypassing the FDA, we are bypassing the pharmacies, we are bypassing the process because we know better," Orr said.
Melson told Orr, "You're like me your momma didn't dance and your daddy didn't do rock n roll."
"They did before I was born," Orr replied. "I am going to spend an hour (speaking) on my next amendment too."
"I am looking at an abstract from the American Psychiatric Association," Orr said. "The American Psychiatric Association does not endorse the use of cannabis for PTSD…..I guess we are bucking the American Psychiatric Association now."
Orr amendment number four also was rejected.
Melson reluctantly agreed to allow Orr amendment number five, which dealt with children, in order to end the quasi-filibuster that had gone on for hours.
Orr amendment number five reads: "Nothing in this chapter shall prohibit the Department of Human Resources from considering a parent or caretaker's use of medical cannabis as a factor for determining the welfare of a child in any of the following circumstances: (1) There is evidence of child abuse or neglect. (2) The best interest of a child is determined for custody purposes. (3) A background check is performed for a prospective foster, adoptive, or kinship caretaker."
Orr amendment number five also insert the following language: "A registered certifying physician may not lawfully recommend the use of medical cannabis with a potency greater than three percent tetrahydrocannabinol to any minor for any qualifying medical condition. A minor may not legally use medical cannabis with a potency greater than three percent tetrahydrocannabinol, whether or not the minor has a valid medical cannabis card. A parent or legal guardian of a minor who holds a medical cannabis card may not legally possess medical cannabis with a potency greater than three percent tetrahydrocannabinol, unless the parent or guardian holds a valid medical cannabis card for his or her own qualifying 5 medical condition."
Sen. Dan Roberts, R-Mountain Brook, praised Alabama Attorney General Steve Marshall (R), "For his strong stance on this."
The Senate passed SB165  22 to 10.
The bill now goes to the Alabama House of Representatives for their consideration. In 2019 Melson's much simpler medical marijuana bill also passed the Senate. The House however rejected that bill and instead substituted it with a bill that created the Medical Cannabis Study Commission.
This was the fourteenth of a maximum of thirty legislative days. There will be no meetings next week as the Alabama Legislature is taking its spring break.
Coronavirus task force's Dr. Deborah Birx says Alabama should extend statewide mask order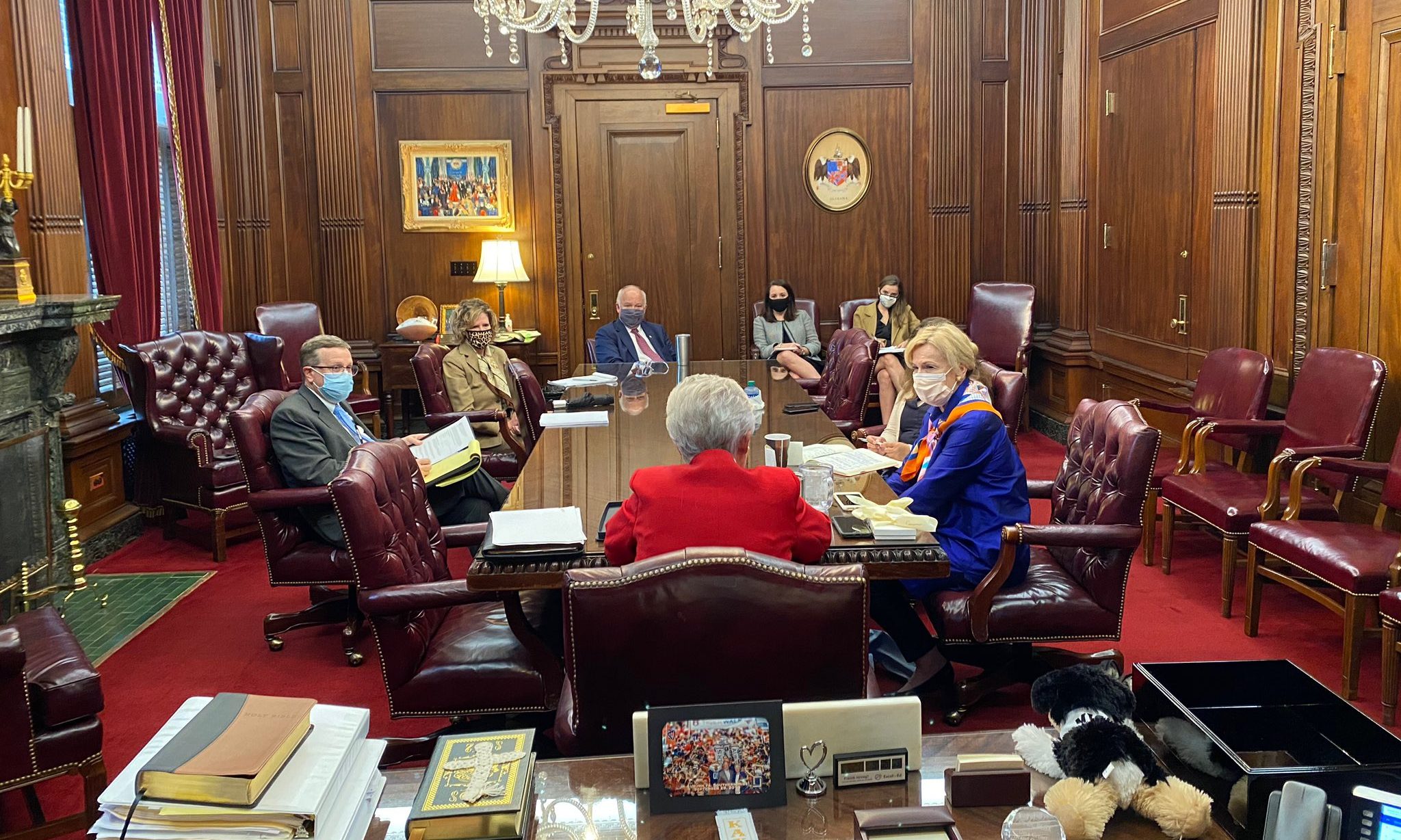 Dr. Deborah Birx, coordinator of the White House's coronavirus task force, said Thursday that Gov. Kay Ivey should extend her statewide mask order, set to expire on Oct. 2. She also responded to a CNN report that cited those close to her as saying she's "distressed" with the direction the White House coronavirus task force is taking and is unhappy with what she sees as her diminished role in the group. 
Birx, speaking at Auburn University, said she met with Ivey and Alabama State Health Officer Dr. Scott Harris earlier in the day to discuss COVID-19 and how the state is responding.

"So we really talked about the importance of continuing mitigation," Birx said of her talk with Ivey and state officials earlier on Thursday, adding that Ivey was one of the first governors in the South to enact a statewide mask mandate, which she said clearly decreased the spread of the disease.
Birx pointed to numbers, such as the test positivity rate, that have improved since July, but said "we've got to do even more." Asked if the statewide mask mandate was one of the mitigation efforts she suggests continuing into the fall, Birx said she does. "Because if you look at what happened within two weeks of the mask mandate you can see the dramatic decline in cases here in Alabama," Birx said. 
Birx said that when she last visited Alabama in July, the state was suffering from too many new cases of COVID-19. 
"I think when I was last here at the beginning of July, it was a very difficult time in general for Alabama. We saw nearly 95 to 100 percent of every county in Alabama, rural or urban, that had more than 10 percent test positivity to COVID-19," Birx said, adding that today, around 20 percent of the state's counties have positivity rates above 10 percent. 
Public health experts believe positivity rates above 5 percent mean that there isn't enough COVID-19 testing being done and cases are likely going undetected. 
In a statement to APR on Thursday, a spokeswoman for Ivey said Ivey and Dr. Scott Harris would provide an update on the statewide mask order ahead of its Oct. 2 expiration date. 
"It is evident that Alabamians are doing considerably well in modifying their behaviors to take the COVID-19 pandemic seriously, and we all remain optimistic that a successful vaccine will be coming soon," said Gina Maiola, Ivey's press secretary, in a statement to APR on Thursday. "Our state's success is largely in part to Alabamians stepping up to the plate when it comes to cooperating with the mask ordinance." 
Maiola said Ivey is leading the way on several fronts "including getting students and teachers back in the classroom, college students returning to campus and businesses remaining open — in fact, Alabama has one of the country's lowest unemployment rates." 
"This success is a reality because Alabamians are wearing their masks and maintaining social distancing precautions. Governor Ivey and Dr. Scott Harris will continue closely monitoring our progress and provide an update ahead of the October 2nd expiration," Maiola continued. 
Speaking to reporters at Auburn, Birx was also asked about a CNN report on Wednesday that cited sources close to Birx as saying she is unhappy with what she sees as her diminished role on the White House coronavirus task force, that she's not certain how long she can serve in her position and that she is "distressed" with the direction the task force is taking. 
CNN also reported that Birx, who is no longer a fixture at White House coronavirus briefings, views Dr. Scott Atlas, a recent addition to the task force, as an unhealthy influence on President Donald Trump.
Atlas, a neuroradiologist with little experience in public health or epidemiology, has expressed support for the so-called herd immunity "strategy," which infectious disease expert roundly dismiss as unattainable and a move that would cost millions more lives.  
Instead of being a regular presence at White House coronavirus briefings, Birx has spent recent months traveling the country and speaking with governors and university administrators about coronavirus. 
Asked Thursday about CNN's reporting, Birx pushed back. 
"Because they wrote that without even speaking to me," Birx said. "Do I look like a person that's diminished?" 
CNN reported Wednesday that Birx had not responded to requests for comment on the story. 
"Yes, I have been on the road. I've been on the road not as a spokesperson, but on the road to really understand what's happening across the country, to be in deep dialogue with mayors, with communities, with governors, with administration school and faculty," Birx said. 
"I'm asked here because I am supposed to be here," Birx said. "I haven't been in Washington, and nor was I asked about that, but I've actually never been called diminished." 
Asked if she was planning to leave the task force, Birx said, "I have strong tenacity, and I'm very resilient, and we're in the middle of a pandemic that's affecting Americans, and as an American, I think I can do the best service to my country right now by serving in this role, working across the agencies, because that's the experience that I have." 
Asked to clarify whether she planned to step down from the task force, Birx said "no." 
Asked if she was distressed about the direction the task force is taking, Birx said, "well that would be on me, if I was distressed, right, because I'm supposed to be coordinating the groups." 
"So that would be an indication that I'm not doing my job, and I believe that I do my job pretty well every day. I can always learn to do better," Birx said.