NRA endorses Jeff Sessions in GOP runoff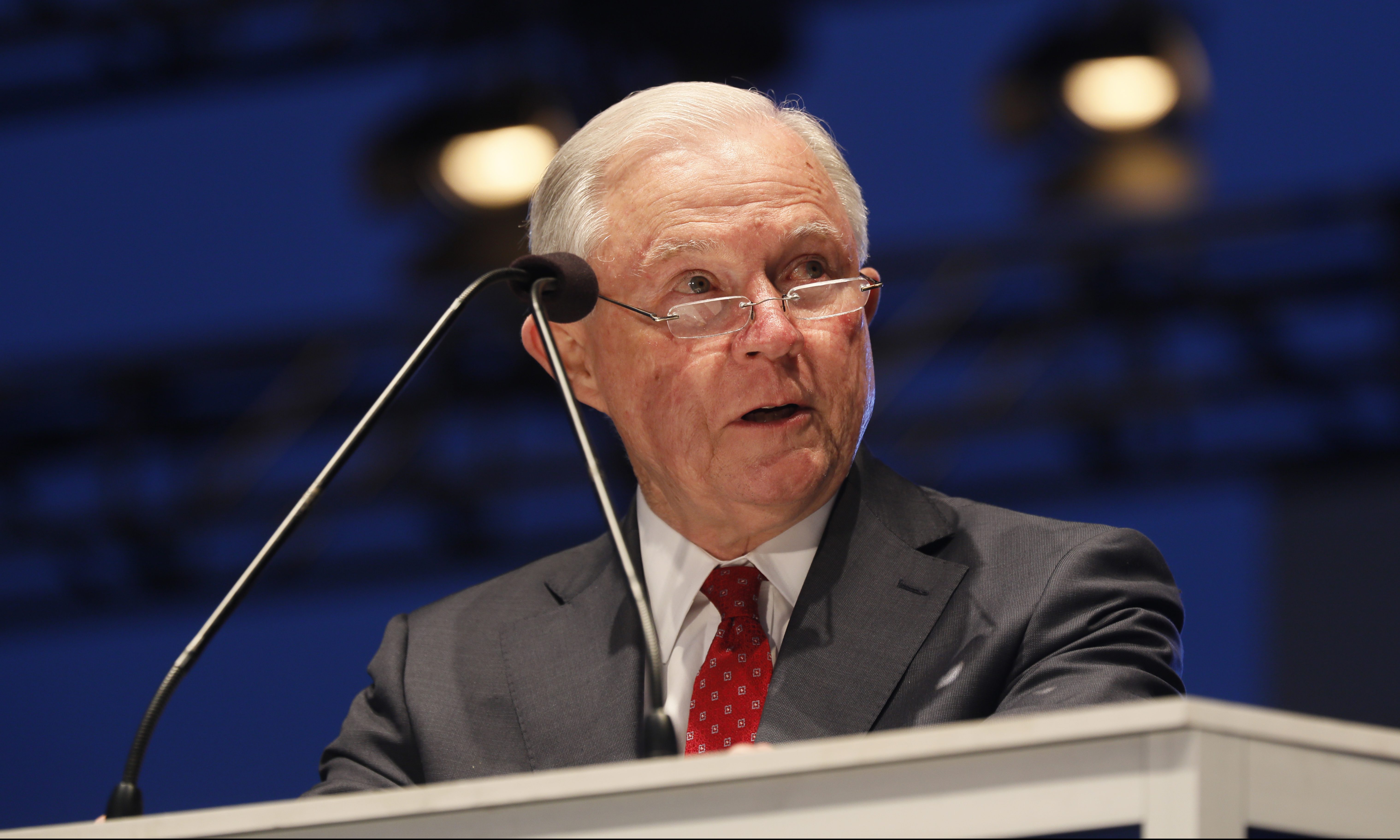 The National Rifle Association's National Rifle Association Political Victory Fund (NRA-PVF) announced Friday that it is endorsing former Attorney General Jeff Sessions for the United States Senate in Alabama's March 31st Republican primary runoff.
Jason Ouimet, Chairman of NRA-PVF, praised Sessions for his, "steadfast support of the Second Amendment."
"Based on your strong leadership on Second Amendment issues as a U.S. Senator and U.S. Attorney General, you have earned the highest attainable rating, an A+ from NRA-PVF," Ouimet said. "An A+ is reserved for a candidate with an excellent voting record on all critical NRA issues and who has made a vigorous effort to promote and defend the Second Amendment."
Sessions thanked the NRA for the endorsement.
"I am honored to have the NRA's endorsement. The Second Amendment is a bedrock right for all Americans and it guarantees and secures our freedom and liberty," Sessions said.
"Powerful, well-funded national forces are bent on destroying our right to keep and bear arms," Sessions said. "Chuck Schumer and Nancy Pelosi are working day and night to gut the Second Amendment. I have fought Schumer and Pelosi on this issue, and I have won, and I will do so again when I return to the Senate."
"This is an extremely important and valuable endorsement that sends a strong message to Alabama voters about who they can trust to defend their rights in Washington. Alabama cannot afford to send an untested, unproven, weak-kneed greenhorn to the Senate who will get run over by Schumer and Pelosi," Sessions added.
The NRA praised Sessions' work as U.S. Attorney General to stop "Operation Choke Point," an Obama Administration program that encouraged federal regulators to harass and intimidate banks and financial institutions that have business relationships with firearm and ammunition retailers.
"NRA members and law-abiding gun owners appreciate that as Attorney General, you were instrumental in stopping 'Operation Choke Point,'" Ouimet said.
The NRA also strongly commended Sessions for his leadership and work in the U.S. Senate to protect the Second Amendment.
"We thank you for continually opposing the Chuck Schumer, Nancy Pelosi, and Michael Bloomberg agenda of banning guns, ammunition, magazines, and creating a so-called universal background check system that would criminalize the private transfer of firearms, which is only enforceable through federal firearms registration," Ouimet said. "As U.S. Senator, you demonstrated support for our right to keep and bear arms by voting multiple times against unconstitutional bans on modern sporting rifles such as the AR-15…further, we appreciate your support for Right-to-Carry Reciprocity legislation that would ensure that the nearly 20-million law-abiding Americans who can carry a concealed firearm in their home state are able to do so in any other state that does not prohibit concealed carry."
Sessions having served for 20 years as a Senator, U.S. Attorney General, Alabama Attorney General, U.S. Attorney, AL. Republican Party Chairman, Asst. U.S. Attorney, etc. have far more experience than Tuberville, a career football coach; but Tuberville has turned that into a negative for Sessions and attacked him as a "swamp creature."
The Republican runoff is on March 31 and cannot be postponed even with the coronavirus global pandemic now striking our state. The winner will face incumbent Sen. Doug Jones (D) in the November general election.
Print this piece
Carl, Hightower raising money for July GOP primary runoff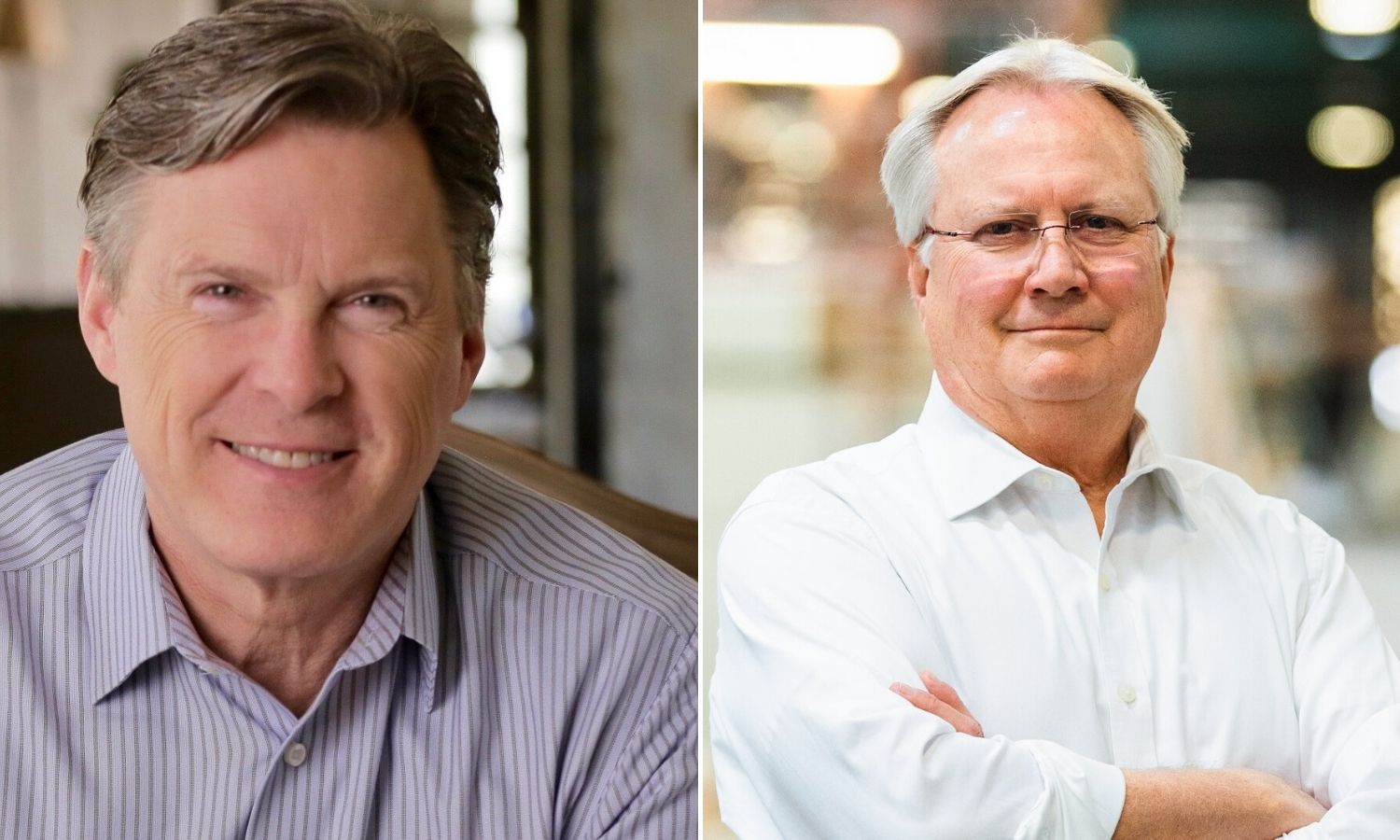 Mobile County Commissioner Jerry Carl and former State Senator Bill Hightower are running in the Republican Party primary runoff on July 14.
Both campaigns are preparing for the final push. Their Federal Elections Commission reports on their fundraising efforts are through the end of March.
Carl reported total receipts of $1,513,462.10. $709,525.10 of Carl's money comes contributions. $670,169.60 of that is contributions from individuals; while $37,700 are contributions from other committees. Carl has contributed $1,655.50 to his own campaign. Carl's congressional campaign also reports personally loaning his campaign $758,900.
Carl has already spent $1,307,240.85. $1,114,940.85 was for campaign operating expenses, $400 was for contribution refunds and $191,900 were loan repayments. Carl entered the month with $206,221.25 in cash on hand and debts of $567,000.
R.E. Myles of Grand Bay, AL donated $8400 to Carl's campaign. Myles is the President of the law firm McDowell, Knight, Roedder, & Sledge. There are two entries for Mr. Myles of Grand Bay. The second is for $5,600. Carl's other top contributors include: Rachel Burton is a Mobile housewife $5,800. Philip Burton of Mobile contributed $5,600. Burton works for the Burton Property Group. Clarence Burke Jr. of Foley works for Wolf Creek Industries $5,600. Nancy Myles of Grand Bay is retired, $5,600. Morgan Myles is a Mobile engineer with Core Industries, $5600. White-Spunner & Associates is a real estate firm, $5,400. Warren Nicholson of Mobile, who works for NFINA Technology, $5,400. Kathy Nichols of Mobile is retired, $5,400. Matt Metcalfe is a Mobile realtor, $5,400. Jerry Lathan is a contractor from Theodore, $5,400.
Former State Senator Bill Hightower reported total contributions of $1,071,355.21. $1,032,155.21 were individual contributions; while $39,200 were contributions from other committees. Hightower has no outstanding loans.
Hightower has already spent $858,340.60. $848,860.60 were operating expenses. $5,600 were refund contributions to individuals. $3,880 were other disbursements. The Hightower campaign had $213,023.40 in cash on hand.
Club for Growth PAC is supporting Hightower and they have donated $19.600 to his campaign. Major contributors include: Richard Uihlein of Lake Forest, Illinois is the CEO/owner of Uline, $11,200. Roy Drinkard of Cullman is the owner of Drinkard Construction, $2,800. Lamar Harrison of Wilmer, AL is the President of Gulf Construction and Hauling, $2,800.00. Rhonda Scott is an Opelika homemaker, $2,800.00. Allen Harris of Opelika is the owner of Bailey-Harris Construction Company $2,800. Donna Williams is a Mobile homemaker $2,800. George Montgomery is the president of his own company $2,800. Sherri Trick is a Tuscaloosa homemaker $2,800. Carrie Montgomery of Mobile is the treasurer at Gulf Fastener. $2,800. Kreis William of Birmingham is a vice president at JohsonKreis Construction $2,800.
The winner of the Republican primary runoff will face the winner of the Democratic Party primary runoff between James Averhart and Kiani Gardner
The First Congressional District is an open seat, because incumbent Bradley Byrne, R-Montrose, is not seeking re-election.
Print this piece