Opinion | U.S. Senate race will be decided in runoff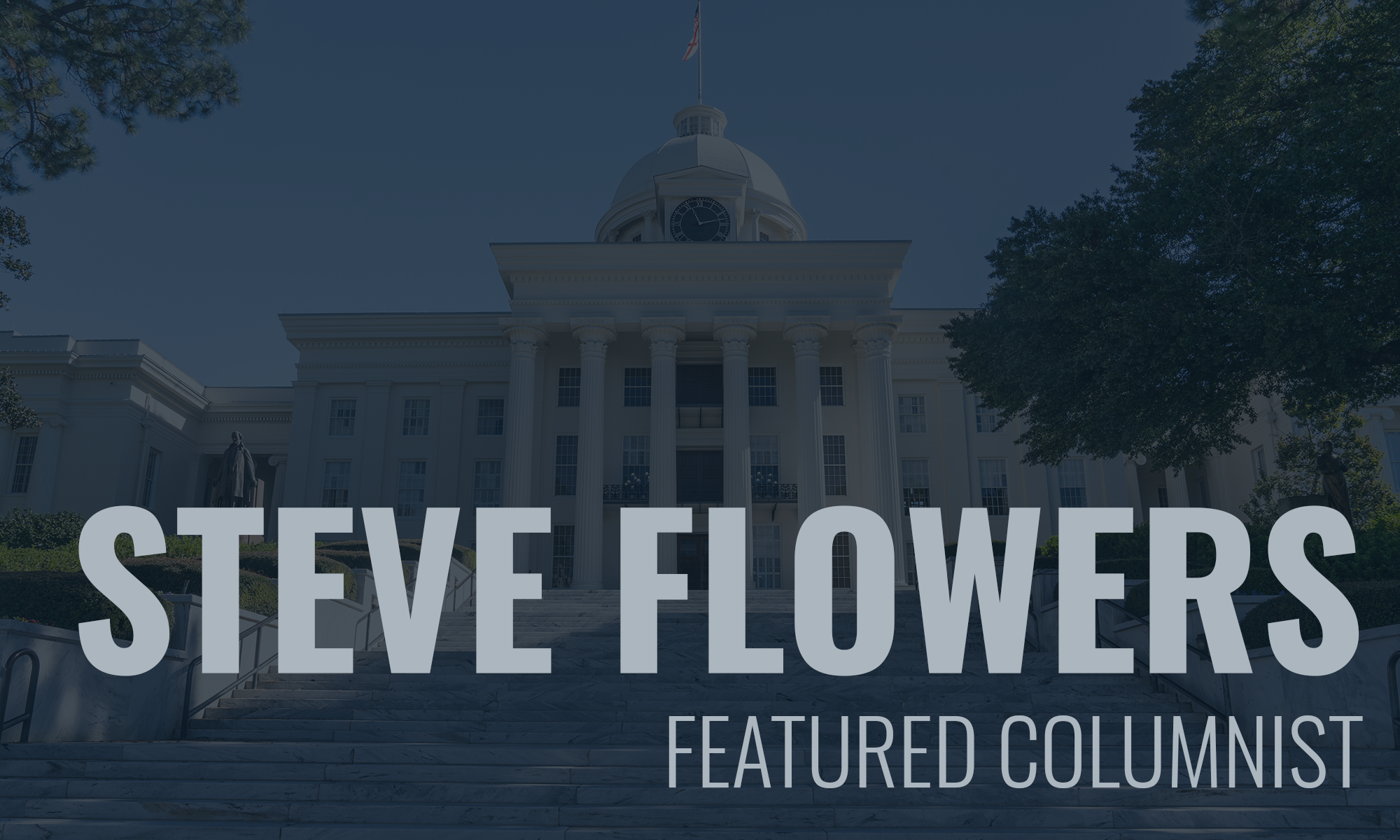 We have a great race for the U.S. Senate. When the votes from the first primary were counted Jeff Sessions and Tommy Tuberville were in a virtual tie at 32 percent and 33 percent, respectively.
Mobile-Baldwin Congressman Bradley Byrne garnered 25 percent of the vote which is significant and Judge Roy Moore's 7 percent is nothing to sneeze at.  Tuberville and Sessions will be fighting to convince Byrne and Moore voters to come to their aid. However, the most important quotient of Sessions' and Tuberville's missions will be to get their voters back to the polls.
Turn out is the key to a political victory. They only count the votes of those folks who go to the polls and vote. The most important ingredient to amassing your voters back to the polls is money.   Campaign money is the mother's milk of politics. The two runoff contenders are not overflowing with campaign cash.  Sessions has about $1 million to spend and Tuberville has even less.  
There is no question that President Donald Trump is very popular among Republican primary voters in the Heart of Dixie. It was apparent by just a cursory observation of the ads that all three of the frontrunners, Sessions, Tuberville and Byrne, were determined to say they loved Trump the most, and their negative ads insinuated that one of the others was not going to cozy up to Trump.  The loser in the Trump best friend campaign was Jeff Sessions.  Trump's vitriolic tweets toward Sessions, during his three years as Attorney General, were easy ammunition.  
This seat was held by Jeff Sessions for 20 years. Therefore,when he entered the fray late, most pundits expected him to waltz to victory even though there were some thoroughbreds in the race.  With the likes of Tuberville, Byrne and Moore, it was doubtful that he could win without a runoff.  Polling indicated 10 days out that Tuberville had caught him and that they would wind up in a dead heat.  Conventional wisdom suggests that withSessions being the quasi incumbent and Tuberville being the anti-Washington establishment outsider that Tuberville is favored to win.  Tuberville was given an early boost from Trump when the tweeting president sent out a negative tweet towards Sessions, the day after the March 3 primary.  The next day, Trump bombshelled Sessions again and endorsed the coach.
The non-politician, pro-Trump campaign of Coach Tuberville has been effective.  He ran well in rural Alabama where he campaigned hard one-on-one and having the Alabama Farmers Federation Association (ALFA) endorsement helped him immensely.  
Tuberville's vulnerability is his lack of knowledge of the issues and the fact that he was a Florida resident up until the time he decided to run for the Senate in Alabama. Sessions' vulnerability is obviously Trump's displeasure with him as U.S. Attorney General for not bending the law.
Therefore, my advice to each of the campaigns is this – for Tuberville, I would firmly say I could choose to live anywhere in the country.  I chose to live in Alabama. In Sessions case, I would tell a story that might resonate with Alabama voterssimilar to the following:  
We had a very popular president in the 1930s and 1940s named Franklin Delano Roosevelt. FDR was beloved all over the country, especially throughout the south. He was idolized in Georgia where he lived a good bit of the time at Warm Springs.
FDR was attempting a bold move to add six seats to the U.S.Supreme Court in order to keep the older conservative jurists from blocking some of his New Deal programs.   History calls it the FDR Court Packing Plan.
The veteran Georgia Senator, Walter George, opposed FDR's court packing legislation. Senator George was up for reelection.  There was a monumental event in the Peach State where every dignitary was there.  President Roosevelt came to the event and with Senator George on the stage FDR lambasted and ridiculed him and asked Georgia voters to vote him out of office.
When it got time for Senator George to speak, the old veteran Georgian quietly and humbly said,
"Mr. President we appreciate you being here. We in Georgia love and respect you.  You're the greatest president this country has ever had, but Mr. President the people of Georgia will elect their senator."   He quietly sat down and was reelected two weeks later.
See you next week.
Steve Flowers is Alabama's leading political columnist. His weekly column appears in over 60 Alabama newspapers. He served 16 years in the state legislature. Steve may be reached at:  www.steveflowers.us.
Opinion | GOP Senate runoff in less than two weeks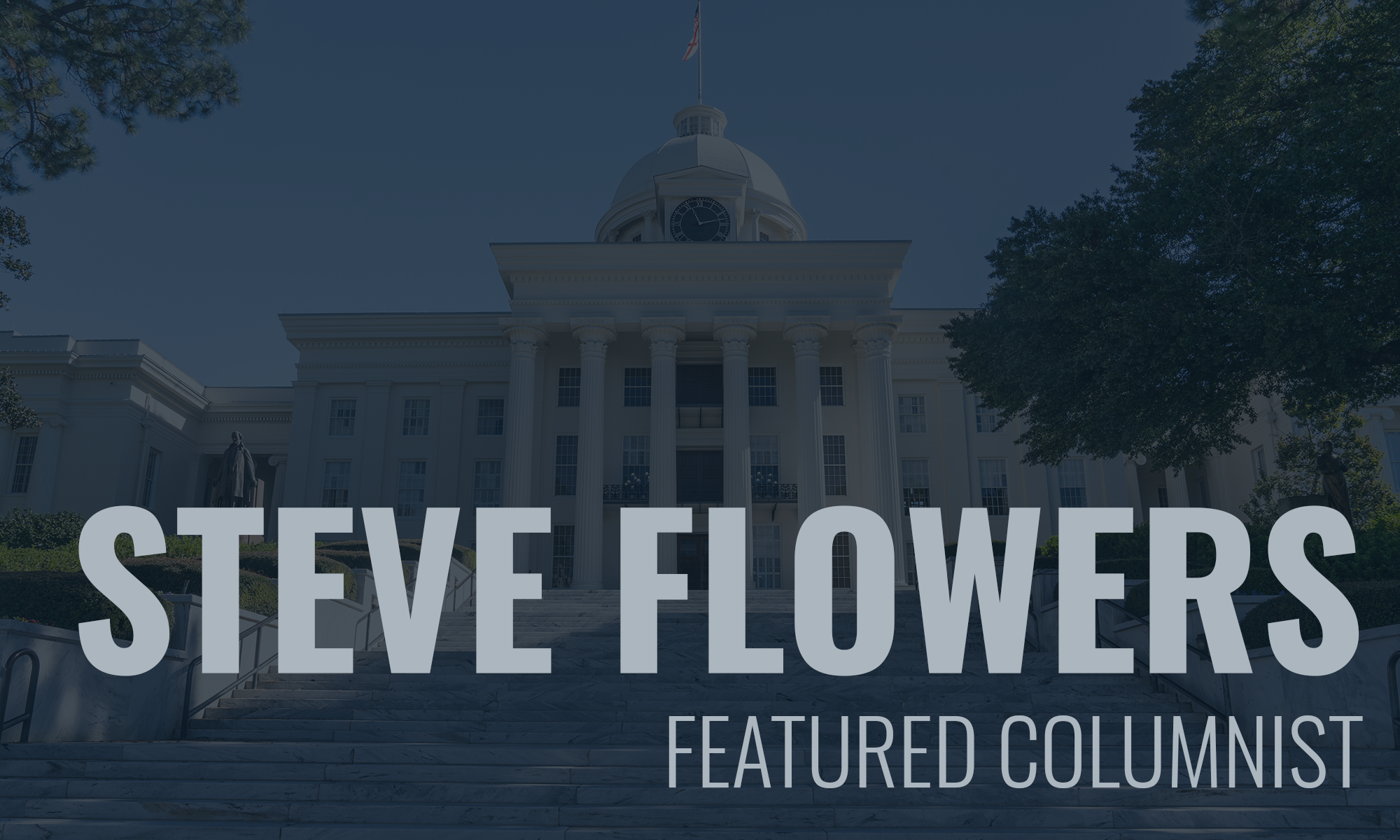 Folks, we are less than two weeks away from our election contest for our U.S. Senate seat.  The runoff between former Senator Jeff Sessions and former Auburn football coach, Tommy Tuberville may be close and will be interesting.
The two conservatives were in a virtual dead heat in the March 3rd GOP primary.  Congressman Bradley Byrne, the Republican U.S. Representative from the 1st District, primarily Mobile and Baldwin counties, finished a strong third.
The runoff was initially set for March 31.  However, the coronavirus delayed the runoff until July 14. Therefore, the big question is how did the 15–week delay affect the runoff outcome.  It is difficult to say.  However, my guess is that it may have been a salvation for Sessions.  
Most pundits and polls indicated that Coach Tuberville had the momentum and was set to win the runoff.  The over three–month hiatus may have stymied if not thwarted that momentum the same way that football coaches call a timeout when the opposing team is driving toward a winning touchdown.  It halts the Big Mo.
Amazingly, the entire campaign has been about Donald Trump and who can cozy up the most to the conservative Republican President. All three frontrunner candidates, Tuberville, Sessions and Byrne made their campaign pitches not about issues but who can be Trump's buddy or valet.
Sessions and Byrne both had instances where they both had lapses in their obedience to the irrational and irascible Don, so Tuberville's lack of playing time in the political arena made him the more perceptual slave for Trump.
Coach Tuberville's entire campaign has been based on his being loyal to Trump.  It has paid dividends.  He led with 33 percent to Sessions 32 percent and Byrnes 25 percent.  Indeed, as soon as the first primary was over in early March, Trump officially endorsed Tuberville.  This endorsement propelled Tuberville into a nine–point lead in the polls in mid-March, which is when the pandemic hit and the election was delayed until July 14.  
In the meantime, when the national economic virus shutdown subsided somewhat in mid-May, the campaign resumed. Trump again inserted himself into the Alabama GOP Senate race by blasting Sessions again with yet another vitriolic attack. Trump espoused that Sessions had asked him four times to be Attorney General.  Finally, Sessions took up for himself and quickly retorted that he never asked Trump for the job.
Folks, I have watched Jeff Sessions' career as our Junior U.S. Senator for 20 years and prior to that as Alabama's Attorney General, and I am here to tell you that Jeff Sessions' truth, veracity, and integrity trumps Trump by a country mile.  Honesty, integrity, and truthfulness is not Trump's forte.  However, it has been Sessions' his entre 30+ years in public service in Alabama.
In fact, Trump owed more to Sessions than naming him Attorney General.  When Trump began his quest for the GOP nomination, he was given very little chance.  Jeff Sessions' endorsement as the nation's most conservative senator gave the bombastic, egocentric New Yorker credibility and gave impetus to his race for the White House.
Actually, I said at the time that Sessions acquiescence to becoming Attorney General was a step down from being a veteran 20-year U.S. Senator and Chairman of the Judiciary Committee in a safe U.S. Senate seat.  You can bet your bottom dollar he is now sorry he accepted the post.  It is apparent he is not going to get Trump's endorsement for obvious reasons.  He would not break the law or do Trump's bidding, so Trump hates him.
Trump has reaffirmed his endorsement of Tommy Tuberville. Historically, in Alabama politics, endorsements by one politician in another political race have not been advantageous.  In fact, they have been counterproductive.  Alabamians have inherently resented endorsements. However, in this case and in this race, my guess is that Trump is so popular among Republican voters in Alabama that his attacks on Sessions and endorsement of Tuberville will propel the coach to victory. In fact, polls show Tuberville with a double-digit lead. He has run a good campaign staying on point and simply saying, I am going to support Donald Trump.

Have a Happy 4th of July.

Steve Flowers is Alabama's leading political columnist. His weekly column appears in over 60 Alabama newspapers. He served 16 years in the state legislature. Steve may be reached at www.steveflowers.us.