Opinion | Stay calm, stop hoarding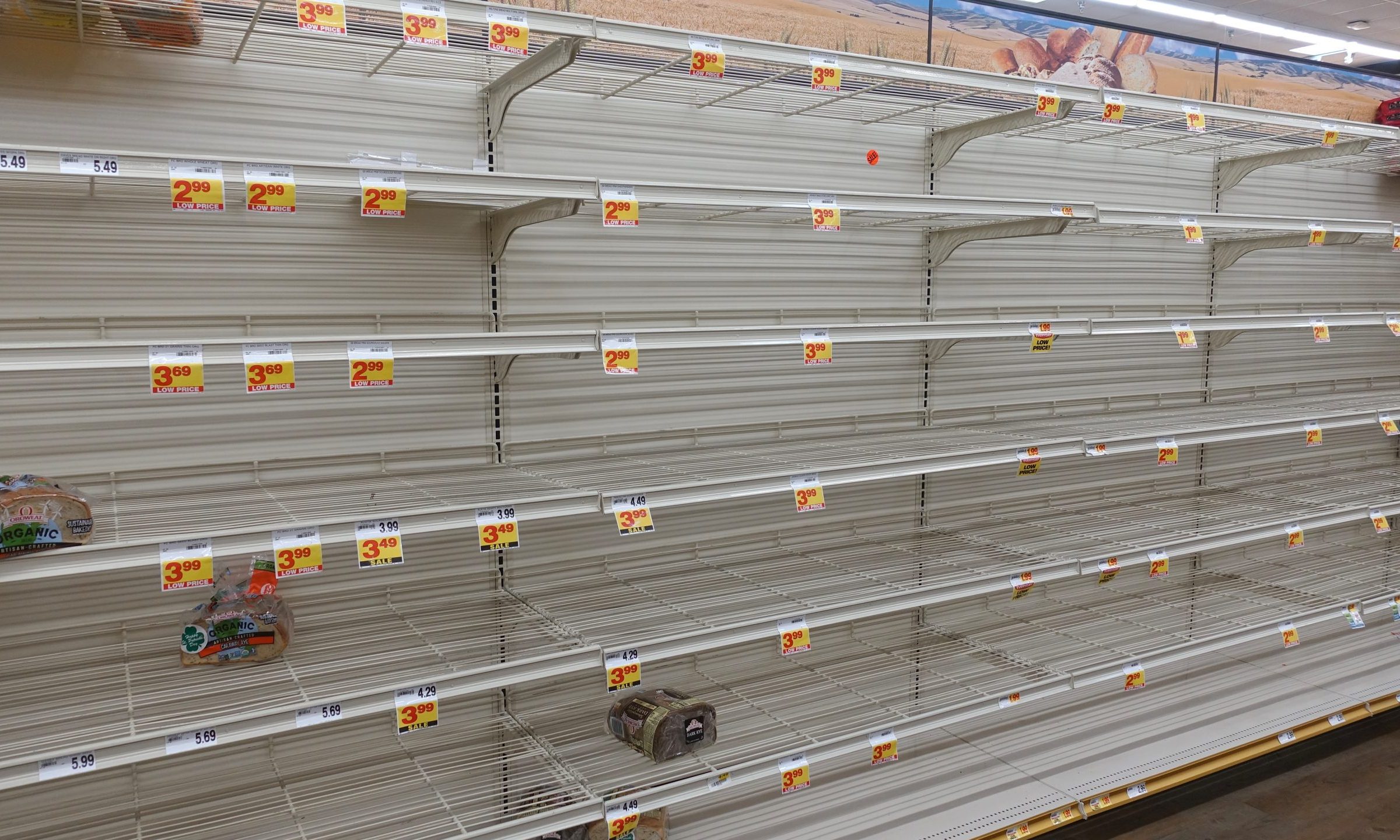 Grocery shelves are empty, no milk, toilet paper or eggs, and even grass-fed beef that sells for nine-dollars a pound is gone.
But that's not because there's a lack of food, it's because people are making panic-purchases and hoarding.
We are better than that.
"There's plenty of food and plenty of things in the supply chain," Kroger CEO Rodney McMullen told the Cincinnati Enquirer. "And as long as customers just buy what they need and don't hoard, there will be no problems at all – there's plenty of food in the supply chain."
Earlier this week, State Health Officer Scott Harris also urged Alabamians not to panic buy.
"First of all, just remember to be prepared, but there's no advantage to being over-prepared," he said. "There is no shortage of food. There's no shortage of things other than temporarily for paper products, as we all know about, but we have no concerns or issues that people won't be able to access food if they need it. I would say in any type of closure activity throughout the world grocery stores have been exempted from that. And it would be no different, in this state as well. Grocery stores have to remain open because people have to be able to access that food."
While self-preservation is a basic human instinct, this is not a time to return to our baser nature.
But now is a time for those who profess faith to remember the words of the psalmist who said, "I have been young, and now am old; yet have I not seen the righteous forsaken, nor his seed begging bread."
There is food, but those who choose to purchase mass quantities of unneeded food and supplies are making it difficult for everyone who is on a tight budget or practicing restraint. There is no reason for anyone to buy more than they need, to do so is to ignore the idea of shared responsibility and community.
Grocery store workers are putting themselves on the frontline of the COVID-19 battle by assisting customers, stocking shelves and cleaning the facilities, a thankless job for the wages they earn. Over-buying places a heavier burden on those workers and also threatens their well-being while taxing the entire food pipeline.
Hoarding may help one family, but it will hurt many others. This is not the way Americans and Alabamians should behave.
Even in a time of social distancing, every citizen should remember they are apart of a broader community and not an island unto themselves.
Total stocks of chicken were up 12 percent from last year, according to the Department of Agriculture. Frozen pork supplies are 11 percent higher than last year and shares of pork bellies were up 32 percent from last January. There is plenty of American and Swiss cheese, but its caught in a supply chain that didn't anticipate people losing their minds.
For example, total red meat supplies in freezers were up 5 percent from the previous month and up 3 percent from last year according to the USDA, but still, the meat aisles are empty because some people are buying more than they need.
Kroger, the largest supermarket chain in the U.S., has hired more than 2,000 workers in the last week to keep up with increased demand from the COVID-19 outbreak.
Amazon, the world's largest online retailer, is hiring 100,000 new workers to keep up with demand, especially for basics, like food and household supplies.
Kroger and Amazon are just two examples of companies stepping up, so that essential needs are being met.
Not hoarding is a way of respecting our neighbors and those who work in warehouses and grocery stores.
Indeed, it can feel like a gripping moment of uncertainty. Doing things that makes us feel safe is reasonable enough, but when it causes us to forget that we are all in this together, it leaves us all more vulnerable.
Self-sacrifice, a sense of shared burden, is the hallmark of a great society.
Anxiety, panic and fear are soul killers diminishing our ability to function much less contribute our talents and labor for the greater good.
We are better than our fears, so we can ride out this present storm with hope for tomorrow because tomorrow will surely come. In the meantime, stay calm and stop hoarding.
Print this piece
Opinion | Fear not, fight on and don't faint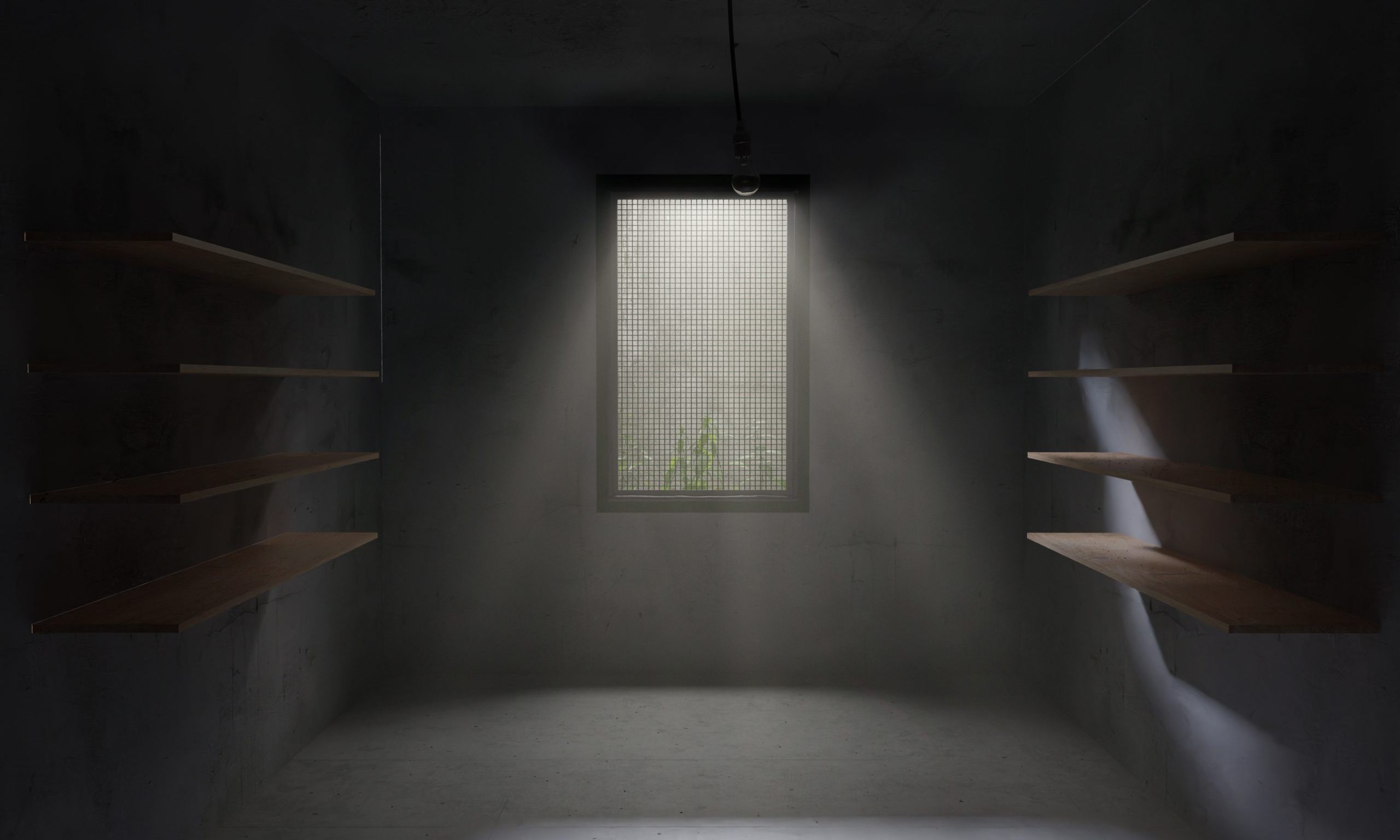 The spread of COVID-19 in Alabama is worse today than it was yesterday, and in all likelihood, it will be more devastating tomorrow.
The realities of the moment challenge us to be strong, resilient and persistent.
On Sunday, the number of confirmed COVID-19 infections in the state passed 1,800, with 45 reported deaths. Those numbers represent real people, our fellow citizens, friends and loved ones.
The latest figures coming from the state may be only a hint of what's next.
More of us will survive this disease than succumb to it, but we will all feel it, even naysayers and deniers.
The fight against this pathogen is not a sprint that will end swiftly; it is a marathon. Therefore, perseverance is critical. In sports, as in life, perseverance separates the winners from the losers.
Winston Churchill said, "If you're going through hell, keep going."
As a state and a nation, the times demand we keep going without fear.
These are not the worst of times; these are trying times that will pass. This is not a happy talk but a message from history. History teaches that humans are adaptive and, therefore, survivors.
It doesn't mean that horrible things aren't happening; they are.
People are sick, some are dying, but all the while along with doctors, nurses and health care providers, there is a legion of ordinary Alabamians doing simple things that in the context of this calamity are extraordinary.
Individuals who deliver groceries, stock shelves and cook take out are putting themselves at risk so others can eat. The same can be said of thousands that are keeping essential services open.
These individuals are displaying the very essence of perseverance — the will to push forward when it would be easier to quit.
In George S. Patton's speech to the Third Army during World War II, he delivered many memorable lines that are not easily quoted in a general publication. Patton was fond of profanity. But many apply to our current situation.
"Sure, we all want to go home. We want to get this war over with. But you can't win a war lying down," Patton said.
We will win if we don't give in and don't quit.
This isn't hell for all, but it is for some.
Now is a time for each of us to do what we can to ensure that we all survive.
My mother was fond of quoting scripture and sometimes with her own unique twist.
Galatians 6:9 was one of her go-to verses.
"And let us not be weary in well doing: for in due season we shall reap if we faint not."
She would say, "Now, that doesn't mean you won't get woozy, or that you won't need to take a knee. It says don't faint — never give up."
Then she would round it off with, "'Spirit is willing, but the flesh is weak,' to heck with the flesh, it will follow where the mind tells it to."
What we do now will determine who we will be as a state and nation once this pandemic subsides. Will we be better, stronger, and more humane, or will we further cocoon into tribes who are weaker, disparate and frightened?
Fear not, fight on and don't faint.
Print this piece